Sean O'Malley has made a huge splash ever since returning to the company at UFC 248. Eager to make up for his 2-year absence, 'Sugar' opted to fight after just 2 months and gave fans an unforgettable UFC moment. In recent weeks, he has displayed his analytical skills, praised his KO, and has engaged in trash talk with the divisional championship contender. As a result, he has earned comparisons to one of the biggest names in UFC history.
Sean O'Malley says it's nice to be compared to Conor McGregor
The 25-year-old Lightweight fighter made an appearance on BELOW THE BELT. Here, in conversation with Brendan Schaub, he opened up on being likened to Conor McGregor.
'Sugar' said, "I do, and it's sweet to be compared to Conor. Everyone called Conor out in the division and everyone's calling me out in my division. So they're super similar like that. People see similar confidence, because with true confidence you can see it."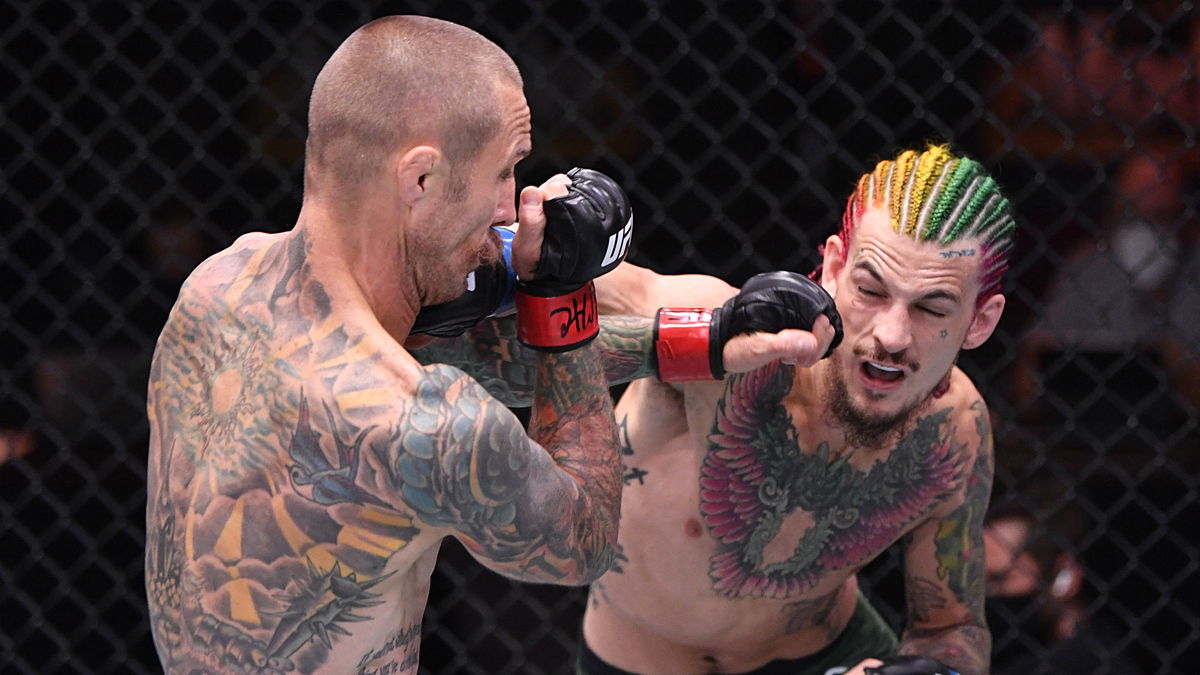 At this point, he admits that the duo is similar in some ways. Following this, he highlights exactly how he and 'Notorious' are alike.
"I think the part where we are most similar is the calmness going into the fight. For me, the more calm I am, the more dangerous I am. I think that's where we're super similar."
However, in a display of sheer confidence, 'Sugar' proclaims that he offers a more diverse striking threat than McGregor. He says, "But as far as striking goes. He's mainly southpaw, long, likes his tee, likes his left hand. Doesn't really switch to orthodox. I can do literally anything from this stance to this stance and I can knock you out with any limb."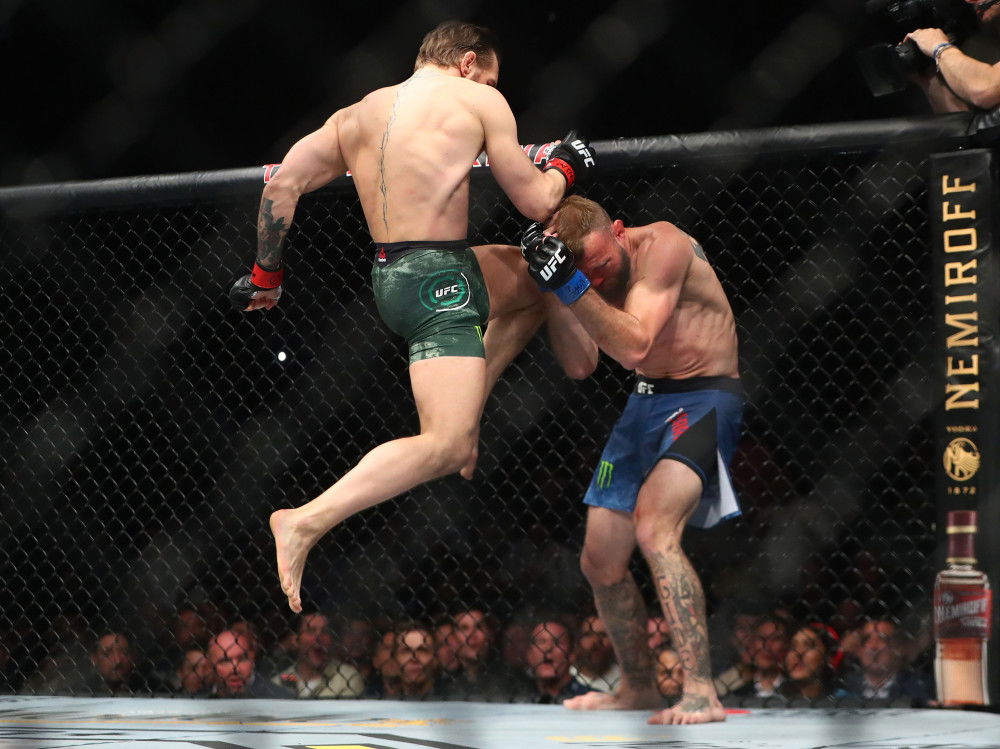 McGregor fans may have something to say about this, as he won his final career fight with a knee to Donald Cerrone. 'Sugar's absolute confidence combined with his calmness does make him a threat. One wonders how 'Notorious' will take the comments of a young fighter talking about his striking being better.
What do you make of Sean O'Malley's take on the Conor McGregor comparisons?
"Shut Up and Stay Protected by UFC" – Petr Yan Rips Sean O'Malley