iCrowdNewswire - Apr 27, 2017
Viviva Colorsheets- The most portable watercolors!
Revolutionary new watercolors you can carry in your pocket and paint mess free on the go!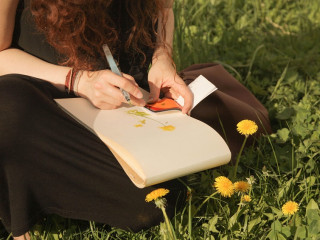 Viviva colorsheets is a revolutionary new way to paint: it's the easiest and most convenient way to paint on the go. The best time to paint is in the moment, when you're witnessing that beautiful sunrise or in that picturesque café by a bustling street. But our current methods are so inconvenient and messy that they just don't let you enjoy this simple pleasure. Viviva Colorsheets to the rescue!

It is the easiest and the most convenient watercolor set to paint on the go. It's a set of 16 transparent, beautiful watercolors. Each sheet is made of a super saturated layer of the color deposited on paper. They're a joy to pick up with a brush: simply pick and paint and you get this really intense, vibrant color.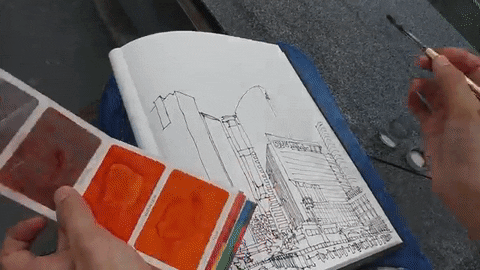 Courtesy: Parka Blogs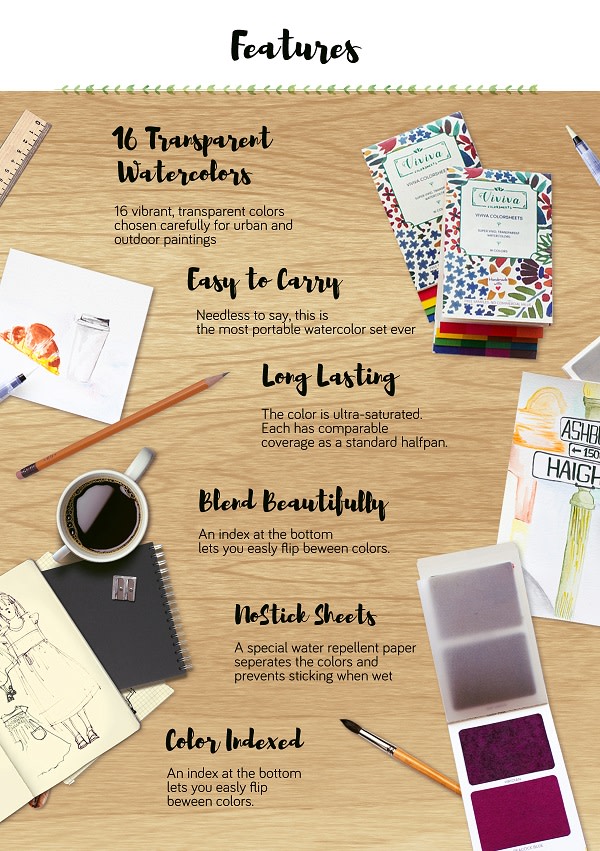 Crimson, Deep Pink, Vermillion, Flesh, Chrome Yellow, Gold Ochre, Burnt Umber, Burnt Sienna, Light Green, Sap Green, Viridian, Peacock Blue, Persian Blue, Violet, Magenta, Slate Black.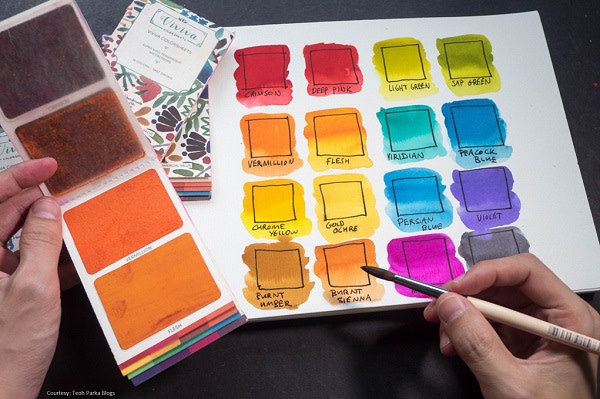 Infinite possiblities….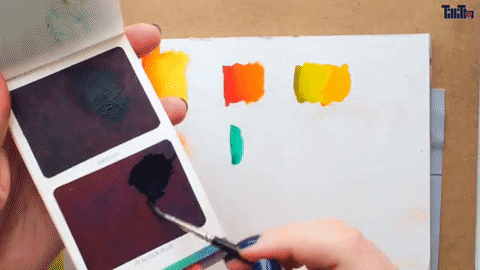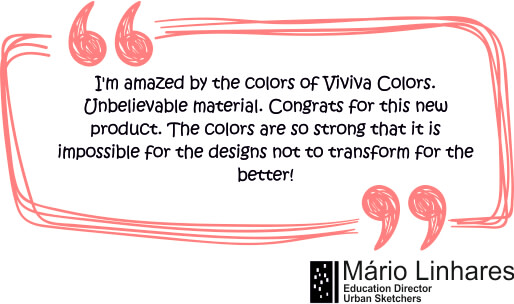 Our art has a timeless beauty… shouldn't our art instruments too?
Your Viviva Colorsheets are precious, I wanted to give it a precious housing. I've designed a premium, crafted wooden case for the Viviva Colorsheets which you can personalize with a laser engraving of your name and a message or a quote (you'll receive an email after the campaign to collect the details).
The case is reusable, there's an elastic inside which lets you slip the case over any Viviva Colorsheets and Voila, you've got a lovely cover for your set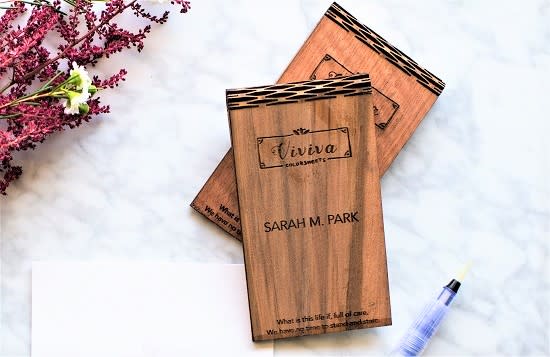 It's an elegant piece of art which enhances the gifting appeal of the Viviva Colorsheets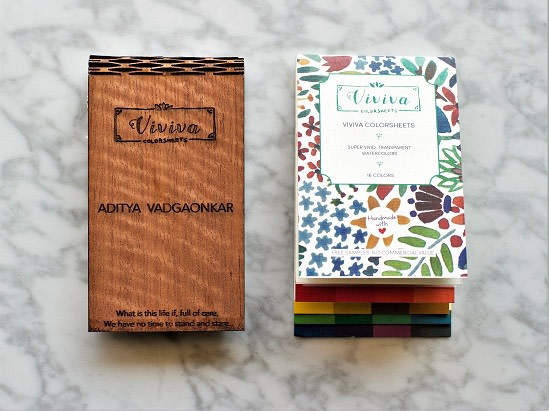 Supporters who registered on our website over the last one year will automatically get an upgrade to the premium wooden case. You should have received an email with the details. So if you get a single set or a couple set, it will be shipped with a premium wooden case. If you get an artist set, it will be shipped with an additional premium wooden case.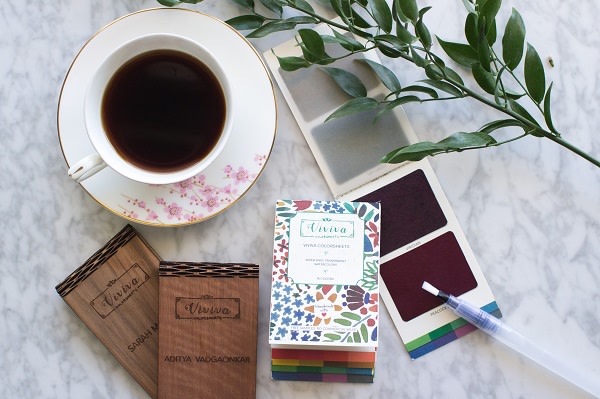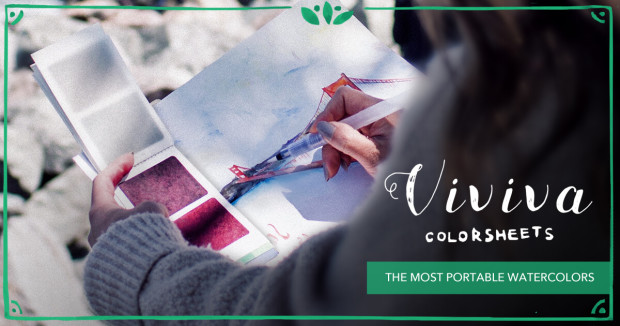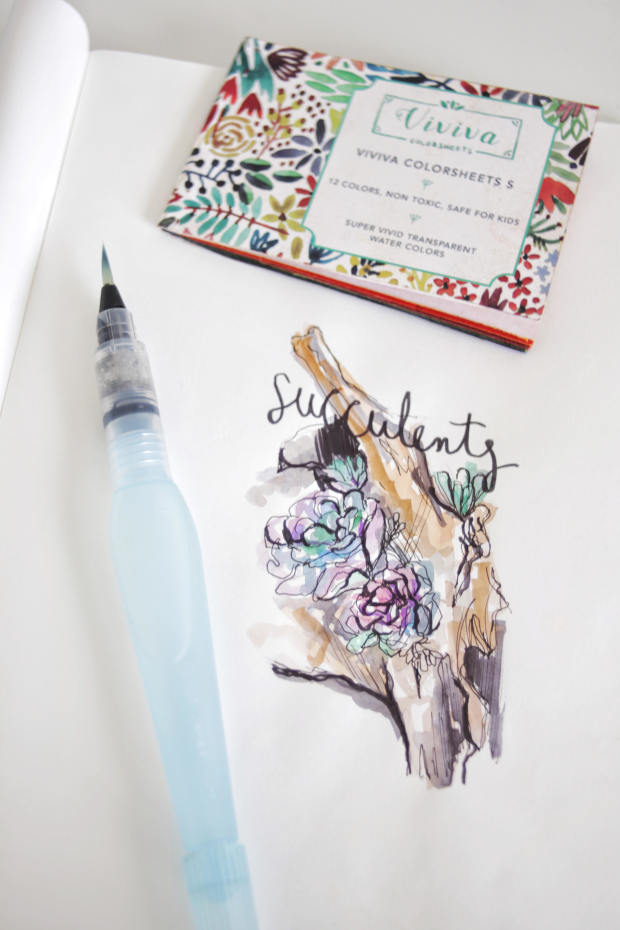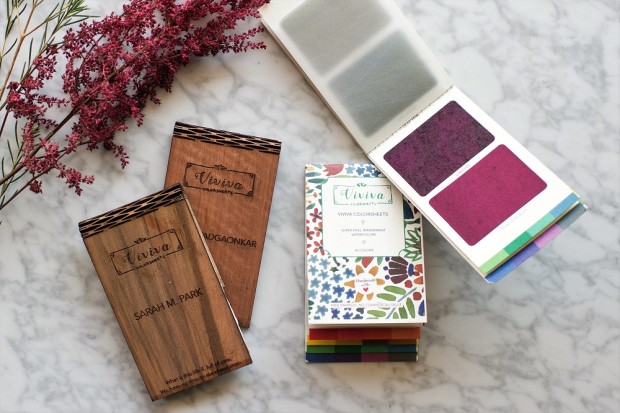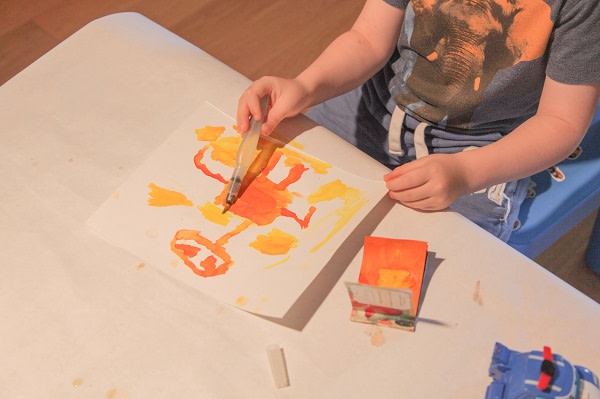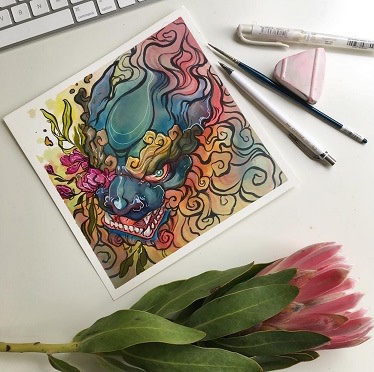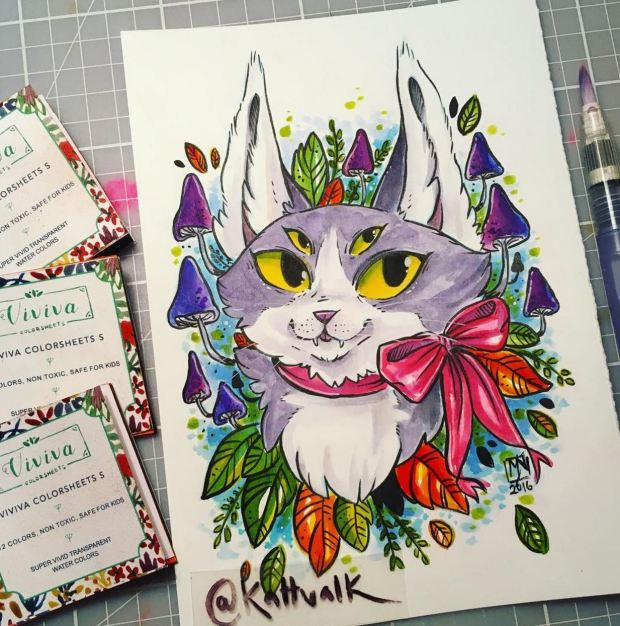 To make it extra special to all the supporters, I am giving a free upgrade to a special Indiegogo edition wooden case on a successful referral. Simply share the campaign using the share buttons next to the video or after you back the campaign and your referrals will automatically be captured (you must be logged into indiegogo for it to work)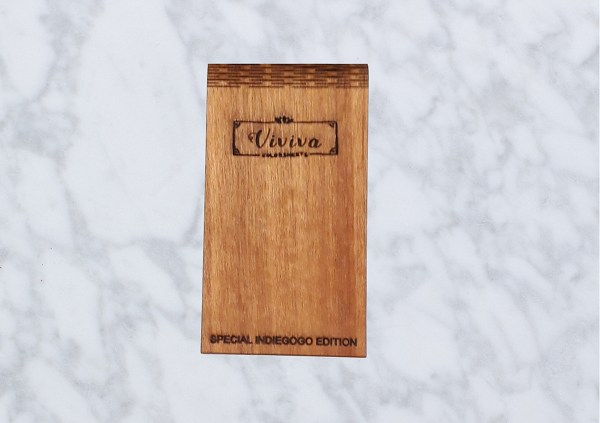 The Special Indiegogo Edition Case
Note: the special edition case cannot be personalized with a name or message.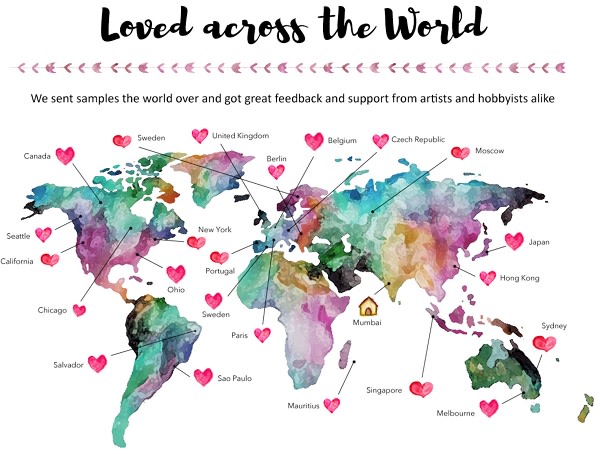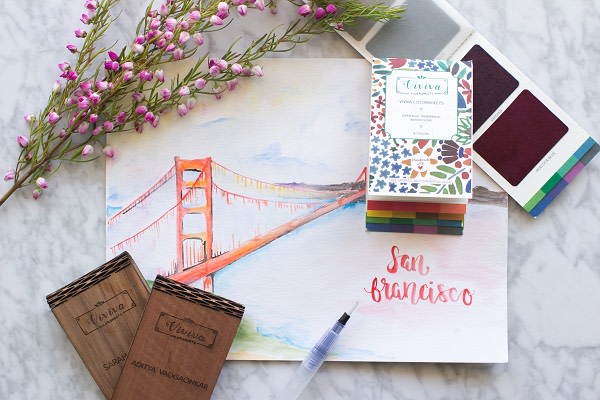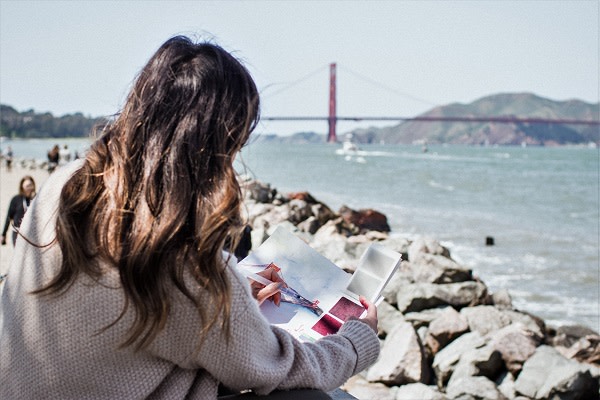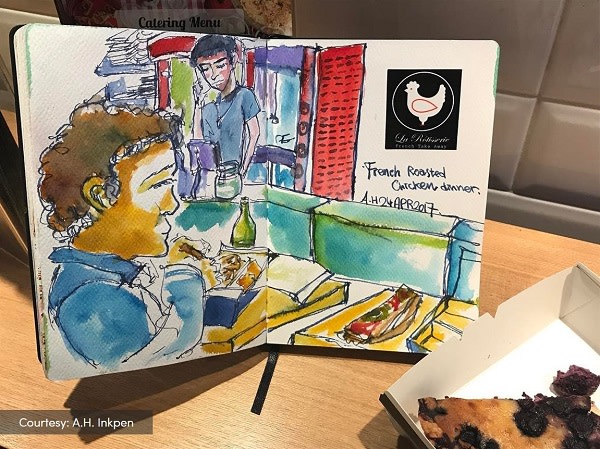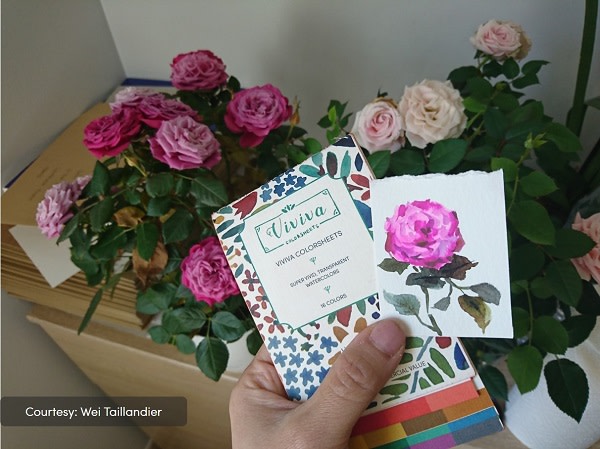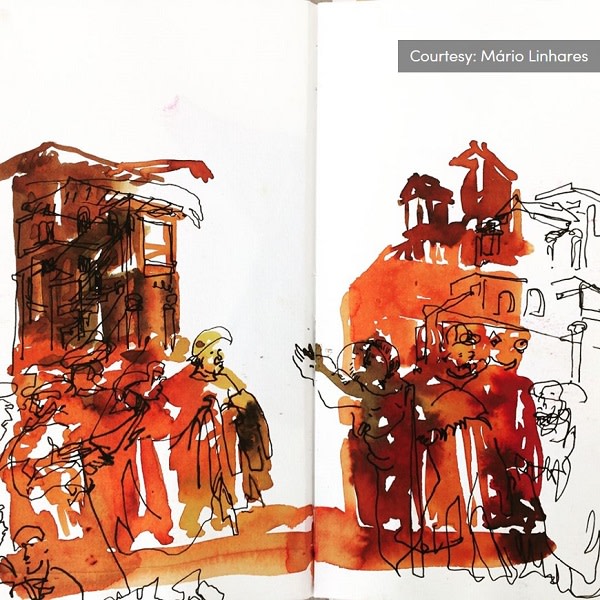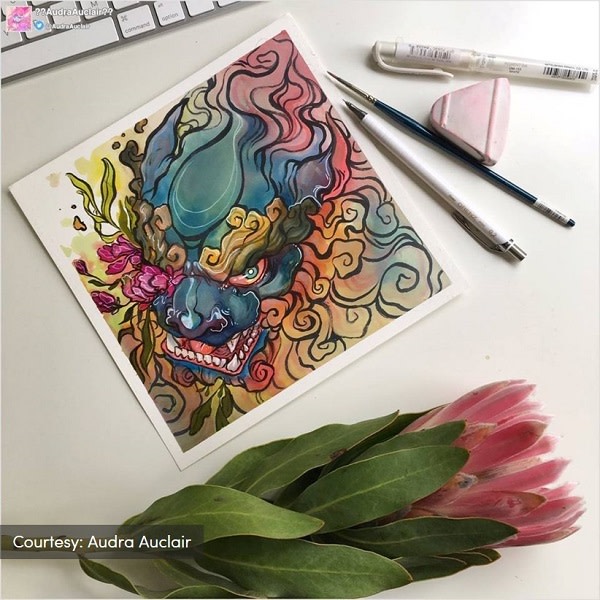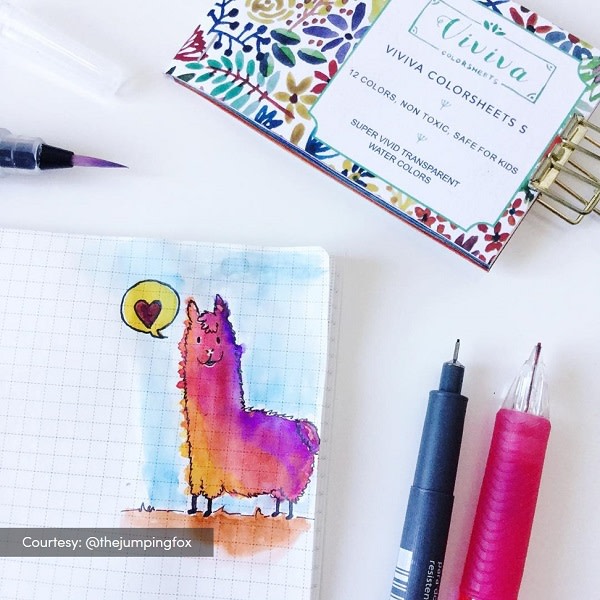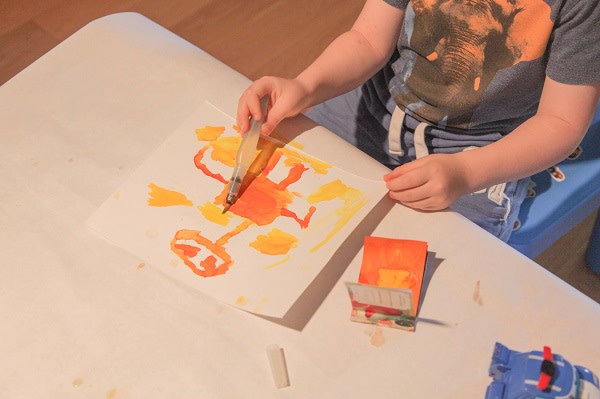 Hello, I'm Aditya, the founder of Viviva Colors. I am a 3rd year medschool student in India, the land of colors! I have always been fond of water coloring, but after joining medschool I found that I hardly ever painted. It was so inconvenient to carry all the equipment – the pans, tubes, palettes… ughhh! I knew there had to be a better way to do it and while studying one of the diagnostic techniques that involves picking a substrate off a paper, I had a brainwave: What if I tried to make a sheet with water colors on them. The idea stuck and I started looking for a way to do it. It took me a year but I finally found an expert on dyes and worked with him to develop the technology. I got in my brother Rohan to help me with setting up the supply chain and branding over the last few months and now the only thing left is to buy the raw materials in large enough quantity to bring the price point down (I'd have to sell my kidney for making them in very small volumes).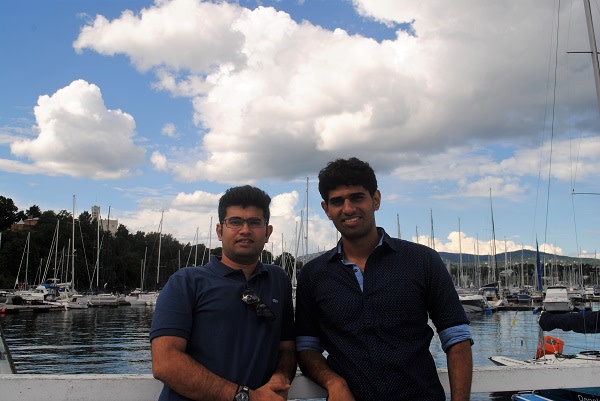 Rohan (L) and Aditya (R)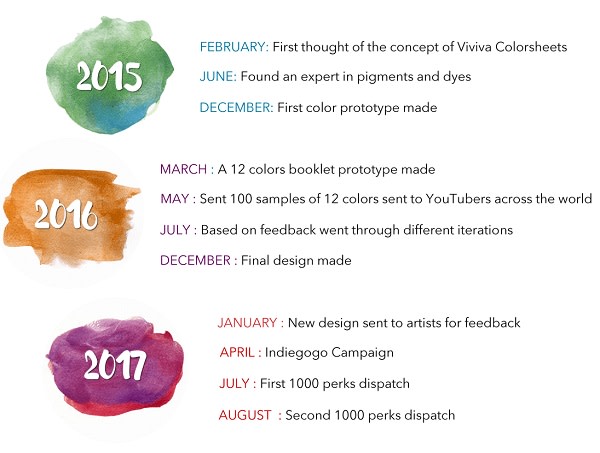 Manufacturing at scale is hard, especially for first-time entrepreneurs, but that said, I've spent the last two years with my brother to trying to get the design, the supply chain and finding a location for a production facility. I've included an adequate buffer in the timeline and I am confident that we should be able to deliver on the timeline. I have close to 500 samples ready.
We've already perfected the process in smaller batch sizes and have shipped over 200 samples globally. We are certain that we shall be able to scale up with relatively less difficulty.
The biggest challenge is going to be mixing of colors to keep true to the intended hue and shade, especially as the batch size increases. I will be taking the utmost care to ensure color fidelity.