iCrowdNewswire - Apr 27, 2017
LUMIERE NOIRE
POSTPRODUCTION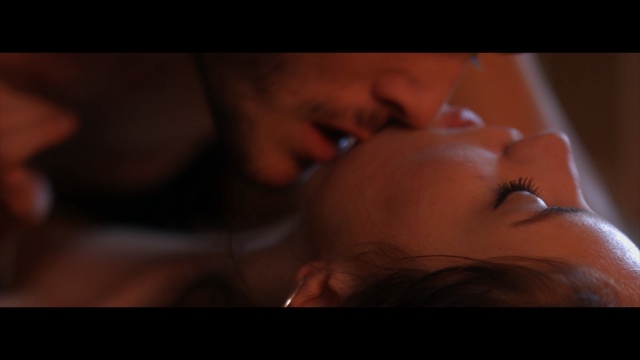 About the project
Shooting this movie was an unforgettable adventure. The image and sound editing are almost finished today. But we are in need of your help, now more than ever, to continue the post-production and finish Lumière Noire in the best possible way, as this movie means the world to us and we would like to share it with the audience, starting with you.
Lumière Noire is the first motion-length picture of one of the apprentices of Claude Lelouch's film school Les Ateliers du Cinéma.
In August 2016, Enguerrand Jouvin, one of the 13 young directors chosen by Claude Lelouch to become the first graduates of the Ateliers, began the journey of Lumière Noire. In an incisive and vivid style, it tells an enthralling story we all share: THE STORY OF ONE'S FIRST LOVE.
FROM A SHORT TO A FEATURE-LENGHT FILM
It started out as a short film, yet during its making, it became what it is now: a full-length movie. The story needed to be developed and to be allowed to gain substance, as the movie plays on languid situations and the slow rise and development of feelings: the story is divided into two parts, which creates a unique narrative, something that would not have been possible in a short film.
LES ATELIERS DU CINÉMA: A MAJOR PLAYER IN THE WORLD OF CINEMA
The making of Lumière Noire began at the heart of the Ateliers du Cinéma. The Ateliers is both a school and a residence for artists and a nurturing environment for one's imagination, enabling one to turn one's dreams into realities – with its master classes, audiovisual equipment, studios, sets, costumes, meetings with professionals, guidance in regard to one's work. Every one of the 13 apprentices had the opportunity to work on Claude Lelouch's new movie, shot in the Ateliers in the city of Beaune. Following the well-known concept of learning by doing, this experience gave Enguerrand and his co-workers the audacity and the courage to create a full-length movie themselves.
AT THE HEART OF THE STORY
The development of the project

The storyline of this movie came to me unawares during the summer of 2016, at the end of August. We shot the film two months later, but everything seemed to come together by itself. It is something that Claude Lelouch has often told us: love is what will be forever on our minds, because it speaks to each and every one of us. Without trying to, I quickly felt the need to tell a love story of my own, to tell something I did not see or read in other people's works. To talk about oneself, but also to tell a story that has, according to me, never been told before.
Through my writing, I've wanted to question this need, the almost overbearing obsession one feels when they are falling in love for the first time, to know what the other thinks. "What does he feel? What first impression did I give him? Is he sincere? Does he think about me when I am not with him?" These are questions we ask ourselves every time we fall in love, because having felt these feelings once does not mean we won't feel the same obsession and fascination again which hold us in thrall and can quickly become dangerous.
I turned 20 this year. It seemed impossible not to work with characters who are as old as I am, in order to tell of the impact the first love has on one's life.
" I won't let anybody tell you that being 20 is the best time of your life." Quote by Paul Nizan.
The story

Tris, a young 20-year-old woman, falls in love with her neighbor Aren, a young man in his twenties, even though she barely knows him. After having spent a torrid afternoon together, Tris invites him to join her and her two friends, Ben and Drew, on their summer vacation which they spend in a lake house. Aren, newly arrived among this trio, now foursome, of friends, starts to seduce the other three and wreak havoc among the friends. One question remains unanswered: who is Aren? Where does he come from?
This movie is not a detective story, it remains a dramatic comedy and can even be seen as a comedy of manners. I have always thought that questions surrounding criminal investigations could easily be transposed and become the questions we keep asking ourselves about love.
Tris, the main character, represents the innocence and generosity one demonstrates very quickly, too quickly, towards the person one loves and desires.
A movie in two parts
The first part of the movie tells of the beginning and development of Tris' and Aren's love story. They will be confronted with several obstacles: family, friends and themselves. The film's hour-long opening conceptualizes the whole movie: knowing where everything starts and letting the inevitable events unfold.
The second part depicts the four characters in a closed environment in which the imagination and paranoia of Tris take the upper hand and in which Aren's game fully develops.
The filming locations
It was essential for the movie to take place in a grand and isolated spot, a place in which you felt as though you were at the end of the world. The characters needed to be cut from the outside world, to evolve in an almost unreal environment, a transparent bubble in which summer makes the heart beat faster and lets the bodies give in to their instincts.
We found the lake in a hidden and hardly known area of the Bourgogne region. This is where we went after having shot the first part of the movie at the studio. It is magical place, kept hidden for its beauty. The lake is a fitting element and adds depth to the movie, which depicts nature as being fascinating as well as unsettling and as filled with light as it is with darkness.
We then traveled to the Haute Normandie, around Deauville, to continue and finish filming our story in the manor of Claude Lelouch. It is an extraordinary place, built in a circle, and boasts a facade almost entirely out of glass. The circular structure is fully open to the inside of the house and to the outside world.
Intimacy becomes inevitable and shared, enclosed in the surrounding nature. Each and every one of the characters can observe and spy on the other. The architecture is very open and enables one to see almost everything from one end to the other. Here, nothing can be hidden. And this where the problems of our four main characters begin. This house greatly influenced the movie and helped the story develop day by day. Some scenes would never have been filmed in the same way if we had shot them in a more traditional house.
As in all stories that deal with the vast subject of love, when making this movie, we had to find a very delicate balance and constantly ran the risk of overdoing things or, on the contrary, of not doing them justice. But thanks to the strengths of the settings, to a mise-en-scène in which we would not settle for any compromise and thanks to my team that was always ready to take the next plunge, we were able to go past clichés and give these four amazing actors the space they needed to get into character and play – and indeed they went beyond anything we could have imagined when writing this movie.
The actors and their characters
The four main characters have been written with the actors who were to play them in mind: Lila Guiraud, Lara Mistretta, Florian Bresler and Gary Guénaire. I knew most of them, followed my instinct for the others and am proud to say that I have been right in the writing of their roles. It was vital that they understood the story and that their performance went beyond simply playing a role. And even though some of them did not have the necessary preparation, whereas others did, each and every one managed to find the true voice of their character and fully become the one they were playing.
AREN played by Gary Guénaire
"Lumière Noire represents a unique adventure for me. It was the opportunity to play a striking and disturbing role. This story is more than just a movie, it needs to be shared and be allowed to take flight."
Gary's love for theater began when he was 13 years old. He attended the children's workshops of the drama school Cours Florent during five years. While he was studying, he starred in four short films and took part in his first professional theater experience when he was 16 years old. In September 2016, he decided to enroll at the drama school L'École du Jeu to become a professional actor.
TRIS played by Lila Guiraud
Lila Guiraud started to play theater in high school and went on to the École des Beaux-Arts, the school of fine arts, in Perpignan. This young, 20-year-old actress is currently completing her training at the drama school Eva Saint Paul in Paris.
BEN played by Lara Mistretta
Lara has Italian and Argentinian roots and has played theater for 12 years. She studied at the music and dance school Conservatoire de Cimiez and the drama school École Blanche Salant, among other schools. She currently stars in the movie "En attendant Violette" by Mathieu Maury and Warren Dupuy. Lara has received two awards for best actress and looks above all for roles she believes in and wants to stand up for, rather than roles she would correspond to.
DREW played by Florian Bresler
"There is no story without desire. Enguerrand and I met at a previous shooting, and we've shared the same need and desire for a work well done ever since. This naturally led me to the movie Lumière Noire, for which I had to work more than for all my previous roles, as I was of course motivated by the desire to tell a good story, to tell the story of Lumière Noire."
Florian studied at the drama school Conservatoire d'art dramatique of the 1er arrondissement in Paris and at the École Blanche Salant, while being taught in the art of improvisation. He always aimed at doing as many workshops and meeting as many people as he could to observe and learn from different methods. Yet he prefers learning in a school environment and continues to study improvisation. Florian starred in numerous projects, on the Internet, on TV and on screen, and regularly appears on stage in improvisation performances.
TRIS' MOTHER played by Delphine Baril
Delphine Baril began by studying acting with Jean-Laurent Cochet, she then played in several theatre creations as well as minor parts in cinema productions. After that she studied corporal mime and circus, then played and directed plays she created with her theatre group "Projectyl". At the same time, she trained to become a video journalist and worked for France 3 and France 2's TV news. Selected for the Ateliers du Cinéma of Claude Lelouch, Delphine just spent a year learning to direct by working on Claude Lelouch's last full-length feature film, "Chacun sa vie". By the way she's just finished writing and directing her first short film.
THE NARRATOR played by Danièle Douet
I always dreamt of working with Danièle Douet, the famous French dubbing actress. It was crystal clear for me that she would tell this story. Danièle has the most beautiful voice in the world and she's a great actress. She's the one who's leading – but also losing – us in the movie.
TRIS' GRANDMOTHER played by Chantal Ladesou
I was lucky to meet Chantal Ladesou this summer on Claude Lelouch's film "Chacun sa vie". Thanks to Claude Lelouch, I shared unforgettable moments by her side. I really admire this unique and generous actress with a peculiar presence and impressive sense of humor. I was so happy the day she accepted to play the role of Evelyne. Working with Chantal Ladesou was one of my biggest dreams.
TRIS' GRANDFATHER played by Josh Gregory
"Lumière Noire allowed me to play with the charming Chantal Ladesou and take part in the adventure of the French cinema of tomorrow. After Wanderlust, the radiant dark portraitist Enguerrand Jouvin is about to share with us a new bunch of intense emotions with Lumière Noire."
What are the funds for?
WHY WE NEED CROWDFUNDING?
As Lumière Noire develops, we actually discover all the unavoidable issues related to creating a film and we're currently stuck on the postproduction.
The benefits of postproduction:
• Working on a movie's sound is crucial in order to make it consistent and give it a particular atmosphere – the sound speaks as much as the image.
• The images colorimetry reflects all the upstream work of the camera and the directing choices.
• The music rights are unavoidable to make the film truly exist as the songs used are very specific to some parts of the film.
These are the reasons why we need to widen our team with qualified persons, but especially to give them the location they need to work properly: a mixing studio and a calibration station.
The Ateliers have been following us all along this adventure, fueled by the idea that you can still do a lot with very few. This is why we opted for self-production, while receiving great help such as the loan of places constituent to the story of Lumière Noire: Claude Lelouch's manor in Normandy, or the Domaine de la Pierre Ronde in Saulieu (Burgundy). We have had access to the studio of the Ateliers. These regions gave life to the atmospheres and sets that were conceptualized for Lumière Noire.
However, there are certain costs that we cannot avoid and that are essential to the completion of any movie. Calibration and mixing are a rewriting of the film without which we could never really reach the goal we have set.
€5000 is a big amount of money but regarding the "normal" cost calculation of most film productions, it is actually rather low.
What are these €5000 exactly for?
• 10 days rent of a calibration station
• 21 days rent of a mixing studio
• music rights
• postproduction and events support
In order to help this story and the emotions relate efficiently, working on the sound and image is unavoidable. Lumière Noire is an esthetically pleasing movie built on the musical, sound and visual aspects. Important and costly choices have been made and cannot be undone, otherwise the film would lose its whole identity. Each production department – mixing as well as calibration – tell a different story in order to create a unique one. I'm lucky to be surrounded by an amazing team and today we ask for your support in order to finish this film.
About the project owner
THE TEAM
Who made it all possible
THE DIRECTOR – Enguerrand Jouvin
Enguerrand Jouvin has always been fond of cinema and began studying it in high school. After getting his high school certificate, he directed Wanderlust with his friend Lou Occelli, a medium-length film released in January 2017 in the Saint-André-des-Arts cinema in Paris. The following year, he joins Claude Lelouch's Ateliers du Cinéma and dedicates himself to the postproduction of Lumière Noire.
THE DIRECTOR OF PHOTOGRAPHY – Lou Occelli
"Lumière Noire is an ambitious project, led by a young director who is willing to take risks and affirm his style. We have both learned to go beyond our limits during the shooting and I loved being part of the creation of a visual universe that allows to dive into the intimacy of such a peculiar love story."
Lou Occelli is a young director who has always been passionate about the audiovisual – especially working on images. She met Enguerrand Jouvin in high school in audiovisual option and they both took their first steps in directing a few years later with their first medium-length movie Wanderlust. Today she's still studying cinema after finishing an HND in broadcast and sound technology in Boulogne Billancourt with a major in images and she works on several projects, usually as director of photography.
THE PREP-STAGING-POSTPRODUCTION ASSISTANT – Sonia Leval
Sonia discovered her love for theatre and cinema when she was part of the Scuola Internazionale di teatro di Roma in Italy. Back in France, Sonia led a double life: realtor in the Latin Quarter by day – actress in theatre by night. Last year Sonia entered the first promotion of the Ateliers du Cinéma. For her it was the luckiest luck.
THE SOUND ENGINEER-AUDIO EDIT-MIX COORDINATOR – Mathilde Martouzet
Graduated in the Ecole Supérieure des Arts Visuels in Marrakech, Mathilde Martouzet had the luck to practice a lot in cinema audio editing. She's currently audio editor and mixer for fictional short and long-length movies.
http://and long-length movies. http://sites.google.com/site/mathildemartouzet/
THE SCRIPTWRITERS – Enguerrand Jouvin with the kind participation of Pierre Demossier
THE BEST BOY – Valentin Juhel
THE CAMERA ASSISTANT – Pierre Brunet
THE STEADYCAM OPERATOR – William Oger
THE COSTUMES DESIGNER / PROP MASTER – Anna Wajsbrot
THE PROP MASTER – Ella Gouet
THE MAKEUP ARTIST – Mlle Jenny
THE SCRIPTWRITER – Johann G. Louis
THE LOCATION MANAGERS – Elliot Beccari and Sarah Ohayon
THE SOUND ASSISTANT – Fanny L. Boldini
THE EDITOR – Mehdi Lachhab
THE AUDIO EDITOR – Maxime Leblanc, Bruno Perraud, Maxime Berland, Mathieu Bonnafous, Constantin Schaaf and Guillaume Lafeuillade
THE CALIBRATOR – Bertrand Duval
THE TRANSLATORS – Katharina Weck, Juliane Daudan and Camille Pinier-Bernot
I can't imagine what is going to happen to this movie if we don't gather the money we need. Delay, final touches in bad conditions: the movie won't be the way it was supposed to. Out of the question!
We would like to finish this work in which we're so involved, for which we've worked tirelessly, in which we believe.
We need you to help us, for the work to continue, the film to be done and have a life of its own. We want to share it with you and, above all, we also want it to be yours.
WE BELIEVE IN YOU, MANY THANKS !