iCrowdNewswire - Apr 21, 2017
Face It
a true story about overcoming maxillofacial trauma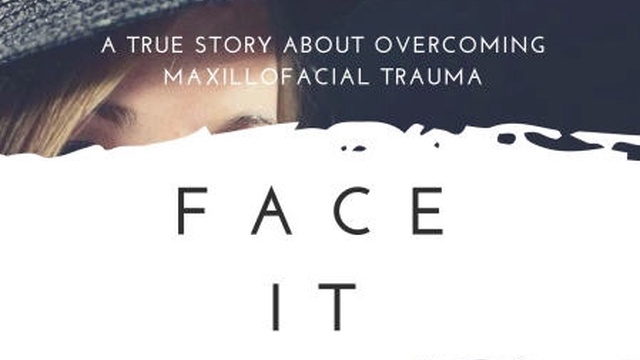 About the project
In a few months it will have been four years since the motorcycle accident that nearly took my life left me with an unmistakably new self identity. Throughout these four years the emotional rollercoaster has been a wild adventure for those in my life, but most especially for myself.
I've decided to share my emotional journey by writing a book [IN ENGLISH ONLY] so that other people with severe facial injuries can find comfort in knowing they're not alone and that their feelings are justified despite the many objections. It should also serve as a guide for loved ones whose courage and desire to support offer immense love, but who may be lacking a true understanding of what the "broken one" is up against.
In publishing Face It, I hope to offer the necessary support to those suffering maxillofacial trauma and to generate a guide to the emotional path for their loved ones. I fought harder than I should have had to for my loved ones to cope with my feelings. Four years later and I still occasionally fight to have my feelings heard and accepted. Friends and family support this quest and have helped me in selecting the front cover for the book.
If this book can help, and I certainly hope it will, then I am once again willing to fight to transmit my thoughts on the subject to those ready to receive them: Let's get it published.
Please share the information via social media, during social settings and talk about this with people in your professional and private life. Help spread the word so that I can touch as many hearts as possible. Emotions travel beyond traumatic experiences and we're all entitled to our own life stories. Keep in mind that psychological traumatic experiences run parallel in intensity with the physical ones, and that in life we all suffer at one point in time or another.
All financial contributions will support editorial payment. I've selected a copy editor in NYC who is ready and waiting to assist and encourage me in this project.
#SpreadIt
What are the funds for?
Your contributions will go towards paying a professional copy editor in order to ensure a high quality publication. One round of edits will cost 500usd. USA Today bestselling author, book editor and copyeditor, Cara Lockwood, founder of Edit My Novel, is excited to work with me on this project.
"Thanks so much for writing! I'd love to help you with your project. It sounds like your book could help many, many people. And what a wonderful title! I love it already." – Cara Lockwood
Cara offers novel editing, which includes copyproofing, copyediting and developmental book editing services. With your help I will be able to work with Cara, one of the best editors of today.
About the project owner
I began drawing in 2009 when taking a TEFL course in Brittany, France, and then every time I'd babysit for a few families I knew. The kids and I would use their "Learn how to draw" books and draw for hours. A friend of mine left me oil paints in 2011 and in 2012 I began painting portraits.
After achieving my B.A. at the law school in Aix-en-Provence in 2012, I began an intense journalism program in the same city. Due to financial reasons I decided to quit the program before the end of the year to get a job teaching English to professionals at Wall Street Institute. However, my participation in the program put me back on the path of writing. I launched a blog and started covering art exhibitions in the region, and later published my first novel entitled Imperfections by Erin Lynne.
After that I wrote the begin of what I thought would become my second novel, but which remains unfinished. I translated the text into French and had a male friend of mine who has a deep voice read the text for a recording, with every intention of using the voice recording for an art exhibition – one day.
Recently I published my second book, co-written with my sister, entitled "Tour de France: Tallman Style" a tale of two sister's. We take you along the coast of France by bike. If you need a good laugh, you should really grab this book. We keep hearing how hilarious it is, and, of course, it is! How much can actually go wrong in just three days?
You will find a few examples of my paintings and written works on my artist Facebook page found here.
You can find the story of my accident and progress written by my mother on the Giving Forward page she created just afterwards.
Please connect with me on Twitter for this project and help me grow my network: @ErinLynneFaceIt
If you would like to get to know me a bit more beyond this project, please take a look at the following: