iCrowdNewswire - Apr 20, 2017
"Distopia: Argentia" Ep1 !
Help us finish episode 1 of the first Latin American series that combines sci-fi and an innovative aesthetic. Join us!#aventuraDistopia2017!
Film
Argentina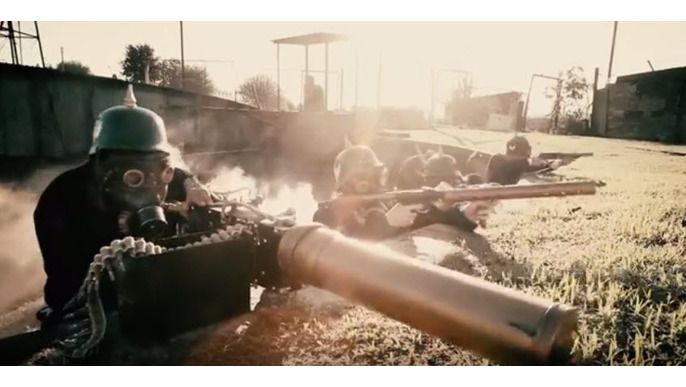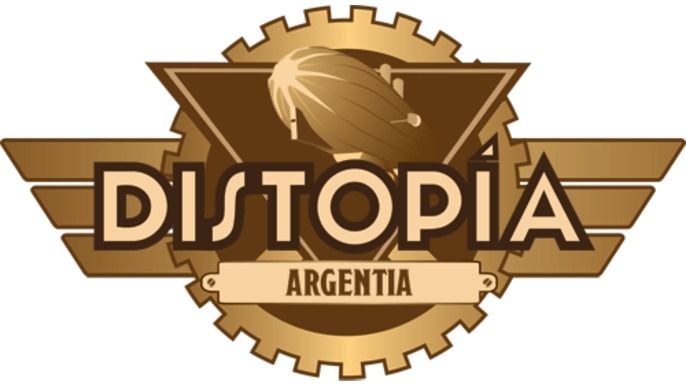 WHY DOING "DISTOPÍA: ARGENTIA"
We needed to tell a story: with strong, empathic characters, in a visually rich and gorgeous environment. Steampunk genre is ideal for this. And we wanted to take all that into screen with the best possible quality.
And that's how this idea of making a steampunk web series was born, and we felt instantly in love with it! With this indiegogo campaign we dream of having this series made "Distopia: Argentia".
Distopía: Argentia tells the story of a now retired army official, Marshal Bandervere, who is called back to action in a war which he is now longer interested in participate. However, war sins from the past cannot be forgotten, carrying him to battlefield, with more than one surprise waiting for him.
Each one on this production team are very passionate about detail and quality, we love to be part of it and we want to give all of you the chance to be a part of it, too! You can do it byt helping us in many ways: from collaborating purchasing a perk, or even by spreading the word about this project in your social networks, and even in your real person conversations!
We are not far away from reaching our goal. We already filmed a lot of material, and we even finished a trailer that you can see in this page; it's a good taste of what our compromise and quality level we are expecting from Distopia: Argentia. Although most of us working on it are doing it for free (putting a lot of time and effort), we obviously need to face some costs to finish this first season properly. That's why we created this campaign; to reach out all the people who can help us on having the budget needed to film Episode 1 of this series and reach our goal: make Distopía Saga a web-series of reference in the steampunk genre in Latin-America and beyond.
WHAT WE NEED AND WHY IT'S IMPORTANT TO CONTRIBUTE
We only got this campaign to turn this idea into a 6 episodes, each of them 10 -15 minutes aprox. in a very budget friendly campaign
CREW: Even with most of our crew members and cast working for free (they are really putting their hearts on this) we still need to pay a few of them, like sound editing or main theme music; we'll try to achieve the best with the funds we get!.
PRODUCTION – Camera, sound & lighting equipment, outfits hire, props and make up kits.
LOCATIONS – Including homes, land and even museum owners that need some financial incentive to allow us to take over their place for filming during extended periods of filming.
POST PRODUCTION – We'll need more hands that we already have on working on all the VFX needed to achieve what we have in mind. This is a strong VFX-rely on series so we'll use some of our budget to hire professional VFX editors to help us.
CATERING – A good meal is the least we can provide to this heart-rewarding crew we have!
Por éso iniciamos ésta primer campaña en Idea.me, para poder solventar los gastos de producción del Capítulo 1 de la serie; pero si superamos la meta inicial de la campaña, podremos incluso usar el excedente para mejorar aún más los efectos visuales, y poder afrontar los gastos de inscripción a Festivales y los de promoción!
That's why we created this first campaign in Idea.me platform, to make it possible to afford all the production costs in making Episode 1 of this webseries. If we even get above our initial goal, we could even afford a better Visual FX postproduction, and make it possible for us to face Festival Submission Fees, and promotional costs!
WHAT YOU GET!
We feel really confident about the project, but we can't do it alone! That's why we need your help to make this happen. No matter the amount, your contribution will always make a difference. Because of that we designed a really tempting set of perks for you to choose, on the right side of this screen; I'm sure you'll be irresistible tempted to take at least one of them ;)
THE IMPACT
Sci-fi is already a not so common genre to cover when filming a web series; if we add to it that the sub-genre is Steampunk related, then the resulting group narrows, and if wee add that it's a Latin-american based production then you are having almost a one if a billion project in your computer screen right now.
All of us involved in Distopia are very compromised on fill the actual lack of sci-fi/steampunk content that currently happens in the web series world. We are sure there is a demanding audience that wants something original that might stand out from the usual "star trek" related content; that will bring the old epoch environment and costumes related series to have a new vital breath of air in the web series ecosystem. We are commited to have this done in a way that will surely compete in festivals, and perhaps even be turned into a high-production series from one of the main network in our country, if possible.
WHO WE ARE
As stated before, we are PASSIONATE about media making, and about steampunk! But in case you want to know more about us read below:
Guillermo Tellechea (Director, Writer, Producer, VFX Editor)
Guillermo is and independent filmmaker with a lot of experience in the media industry, working in the edition of several advertisements spots (for Hallmark Channel, Studio Universal, Discovery Channel), in the realization of tv shows and creator of short films and documentaries ("Asunto Pendiente", "Dia Cero", "Caballero del Mar"). Distopia Saga is his latest creative venture.
Martín 'Mac' Cruz ("Phineas Bandervere", Writer, Producer, FX artist)
Mac is an electronic engineer and inventor; also a professional paintball competitor. At the same time he works in weapons' replicas craftsmanship, miniatures, and props for several clients. He's the arquitecht of this project and together with Guillermo Tellechea are the main gear that brings to life the world of Distopía Saga.
RISKS AND CHALLENGES
Con un presupuesto realmente bajo, trataremos de hacerlo rendir en las áreas más necesitadas del proyecto. Especialmente, en la fabricación de props y en los costos relacionados al alquiler de locaciones (ya que los actores darán lo mejor sólo por la fama y la gloria ;) ), sin embargo ya hemos fabricado muchos de los props y vestimentas para el tráiler, así que al menos tendremos asegurado ése material de calidad que ya hemos usado ahí. Poder alcanzar la meta de la Campaña será vital para poder mejorar aún más los VFX, área donde precisamos sumar mano de obra para alcanzar calidad y tiempos de entrega del Capítulo 1.
With such a low budget, we'll try to use it on the most needed areas of the project. Specially, on the props and location related costs ( as the cast will already give their best just for fame & glory ;) ), however we already achieved a very decent level of props and costumes for the trailer, so at least we have the same production level as in that video. To reach the goal of this campaign will be vital to enhance the VFX even more, as this is an areas where we need to hire extra hands in order to reach the quality and delivery timeframes we want for the Episode 1.
OTHER WAYS YOU CAN HELP
Some people just can't contribute financially at the moment, but that doesn't mean they cannot help! These are several ways you can push us to make it happen:
.- Share the campaign on social media (you can use the social sharing icons in this page)
.- Talk about this project to anyone in your social circles, help us spread the word!
.- Liking our FB page at: https://www.facebook.com/distopiaargentia
.- Send us an encouraging message on our social posts; it's heartwarming to feel we are being pushed by good thoughts and feelings from people around the world.
That's all to it by now, we can just only say a big THANK YOU in advance for all the love and support we always have from you!
If we don't reach the 100% of the funding goal, we will use it to do the following:
WITH THE 10%

Podremos pagar el almuerzo del equipo de actores y producción

WITH THE 25%

Podremos pagar el alquiler de las cámaras de filmación

WITH THE 50%

Podremos Pagar las locaciones alquiladas necesarias en algunas de las escenas del capítulo

WITH THE 75%

Podremos pagar algo a los "magos" del VFX que logran escenas de acción aérea imborrables!