iCrowdNewswire - Apr 19, 2017
Granny
An ozploitation-inspired horror comedy about a Granny who wants you dead.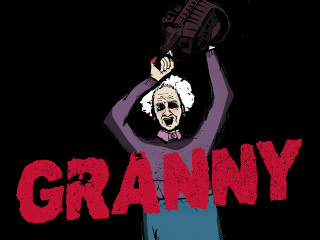 Granny is a high octane short about a grandmother who finally cracks. After a lifetime of playing by the rules, being that sweet lady society told her she had to be, this nan has finally been pushed too far. Now, Granny is out for blood. Whose blood you ask? Probably yours. Doesn't that sound like a treat?
"I have no grandson!"
– Granny, wielding chainsaw, 2017
Imagine Friday 13th without Jason Voorhees, Nightmare on Elm Street without Freddy Kruger and Texas Chainsaw Massacre without that creepy redneck with the chainsaw. Then replace those people with your nan.
Granny is a high octane short about a grandmother who finally cracks. After a lifetime of playing by the rules, being that sweet lady society told her she had to be, this nan has finally been pushed too far. Now, Granny is out for blood. Whose blood you ask? Probably yours. Doesn't that sound like a treat?
Inspired by the Grindhouse-era, Ozploitation films of yesteryear, Granny has been written like a car chase – the mission here is to get your adrenaline pumping and your funny bones tickling. Outraged and out for revenge, Granny unleashes a murderous rampage on this quiet suburban street unlike any you've ever seen before. So hold on to your walkers and strap on your catheters because this granny ain't slowing for nobody.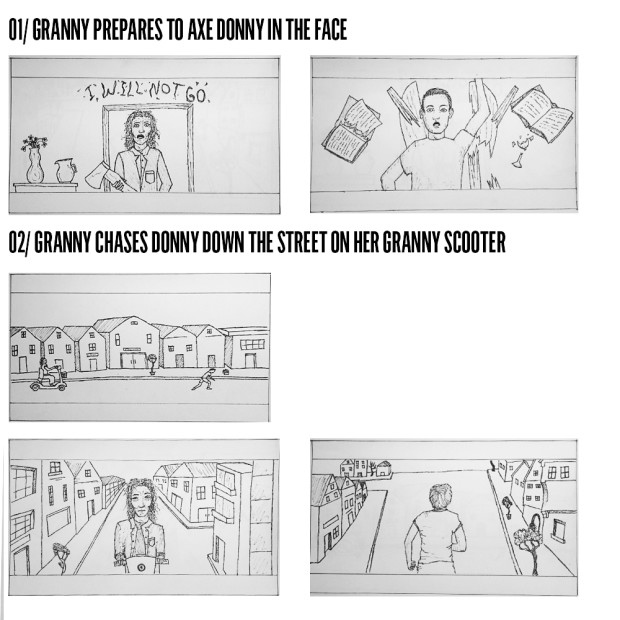 Team
Director + Writer | Dave Burrowes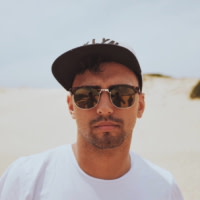 Dave is a notorious movie theatre shusher and on-set dancer who decided to become a film director after seeing Reservoir Dogs at the age of 8. His taste has not changed much since and he's known for leaving movies disappointed if they don't come with at least one, sizeable explosion. A graduate of NIDA (MFA, Directing), Dave has worked on a bunch of stuff including shorts, features, music videos and ad content – he's also directed a heap of theatre. Granny will be Dave's first film about a grandmother that kills people with a chainsaw (although ideally not the last).
Writer | Dean Burr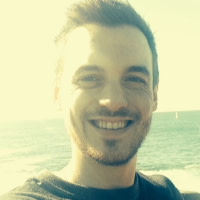 A horror movie addict and B-movie apologist, Dean developed a taste for obscure and cult cinema from a questionably young age. He spent much of his youth scouring the dustiest corners of his local video store, always on the lookout for new cinematic oddities and forgotten gems to digest. Having been raised on a steady appetite of VHS-quality monsters and madmen, Dean went on to study film with the sole purpose of learning how to create his own catalogue of unique and inventive genre pictures.
A writer, film reviewer, podcaster and pitcher of outrageous ideas, Dean has embedded his unique viewpoint within the pages of Granny, which just might go down as the greatest movie about a homicidal grandma ever conceived.
Producer | Joel Hagen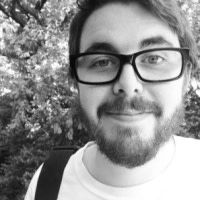 Joel thinks that films at their best make you feel something. Whether or not that's because he's dead inside and the only thing which can still make him feel is a crazed axe-wielding grandma is still under debate by the team. But regardless, he's out to make films which can help your cold dormant souls feel the warmth of emotion once again. He has a pretty good track record of making audiences elicit emotions having produced the psychological thriller feature film 'One Less God', a couple of real sick short films, a whole bunch of music videos, a short documentary for VICE, and a ton of ads. He knows what you're thinking…ads don't make me feel feels… of course they do. They make you angry at their very own existence. Job. Done.
Producer | Lucy Rennick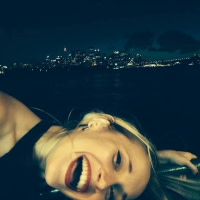 Lucy Rennick wasn't always a film producer, but now she is and she is L-O-V-I-N-G it. She got her start working in the film industry as a production assistant on short films Noah (Official Selection LA Comedy Festival 2015) 2014 and Setaceous, (2016) and on the music video for X-Factor winner and 2017 Eurovision contestant Isaiah Firebrace (Don't Come Easy, Sony). Since then, she's worked as a producer and production manager on Tropfest shortlisted film Ladylike (2016) and can't wait to get more films under her belt. It's been confirmed she has "great pep" and thoroughly enjoys every aspect of filmmaking (especially when there are bloodthirsty nannas involved).
Director of Photography | Oscar Partridge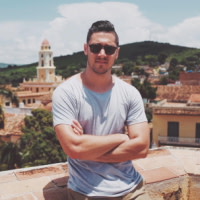 As a result of gratuitously using technical terms such as compression ratio, shutter angle and t-stop, Oscar has somehow managed to build a reputation as both a cinematographer and a wanker in the Sydney film circuit. Graduating with a spectacularly redundant university degree from COFA (UNSW), Oscar Partridge BDM has spent the last 6-years writing sub-standard bios in the third-person using key phrases such as: 'Oscar Partridge is a Sydney-based cinematographer specialising in TVC's, music videos, shorts and narrative content', 'founded his filmmaking collective We Are Acuity in 2009' and 'built a strong international client portfolio'. Aside from fastidiously curating his Instagram feed, Oscar finds no greater pleasure than crafting the perfect image, shaping light, and bringing a director's vision to reality. On request, an affidavit can be provided to you stating that it is his intention to achieve aforementioned items for the upcoming short film Granny.
Granny | Maggie Dence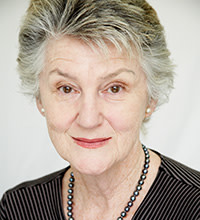 Maggie Dence is an acclaimed Australian actor with a lengthy and impressive career on the screen and stage, known for her appearances on Rake, Black Comedy, Wonderland, All Saints, Peter Pan, Wake In Fright and many more.
Donny | Tel Benjamin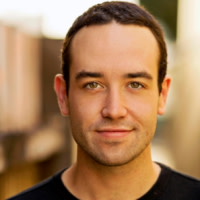 Tel graduated from full time training at Actors Centre Australia in 2014. TV and film credits include Kick on Kings (Dope Source Media), The Passenger (Wolf Garden Films, Official Selection St Kilda Film Festival 2015), Noah (Chekhovs Gun Pictures, Official Selection LA Comedy Festival 2015) and The Great Gatsby (Bazmark). Theatre credits include Beyond Therapy (Epicentre Theatre), School for Scandal (New theatre), Fracture (New Ghosts Productions), Taming of the Shrew (Montague Basement), GR8 Skin (Darlinghurst Theatre Company) and Osama the Hero (Tooth and Sinew). Tel also writes and directs under his production company Chekhov's Gun Pictures with his films garnering success at international and national film festivals.
How The Funds Will Be Used
Making movies is bloody expensive and your contributions are the only way this film is going to be possible. We want this movie to be big and exciting, but we also want our amazing collaborators to be fed and compensated for their time and skills. With your support we can make like the Old El Paso girl and por que no los dos (have both).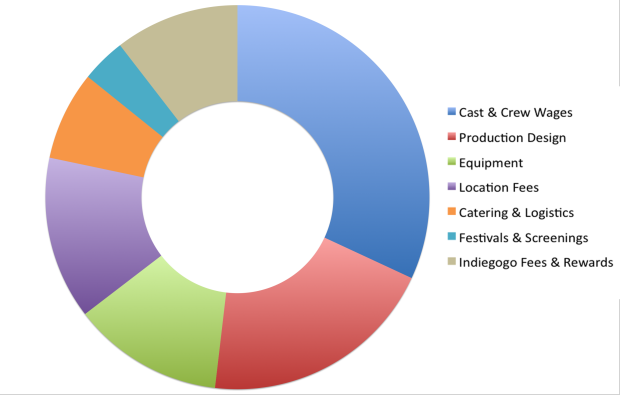 We're asking for 15K from you guys to make a combined budget of 20K. The executive producers are putting their money where their mouths are – we believe in this project and we're collectively contributing the remaining 5K of our 20K budget.
Campaign Calendar
APRIL 17 | Campaign Closes
MAY 6 | Principal Photography Commences
MAY 16 | Post Production Commences
JUNE 1-30 | Rewards Enroute*
JUNE (TBC) | Private Cast, Crew and VIP Backer Screening
*Many larger film festivals will not accept submissions of a film which has already been released online or distributed – in order to give Granny the best shot we can to travel internationally the Digital Download reward will only become available after the short film's first round of festival screenings.
How Else Can I Get Involved?
Not all of us have oodles of dollar bills – hell, that's why we need to crowdfund. Every little bit counts and even the smallest donation can make a difference. If you love the heck out of movies like us and really want to go beyond your donation to help, there's a bunch of other things you can do to make this bad boy happen.
Share the indiegogo campaign on social media: tell your family and friends about the project and encourage them to donate. The further and wider we can spread the word the more chance we have of hitting our target!
Volunteer your time and talents: we're currently building our team to make this project a reality. If you have relevant skills – or are just keen to help out – we might have a role for you. Email us at [email protected] if you'd like to help.
Make a contra donation: a great way for us to keep costs down is to get essential things donated or provided to the production at a discounted rate. Little things like providing a meal for our crew can make the world of difference. If you happen to own a post-production house, gear rental joint or a movie studio that would also be super useful. Email us at [email protected] if you'd like to help.
Granny is a co-production between: