iCrowdNewswire - Mar 20, 2017
Mi Purpose: World's 1st Digital Life Planner app
Turn your Purpose into daily action. The only application with everything you need in one place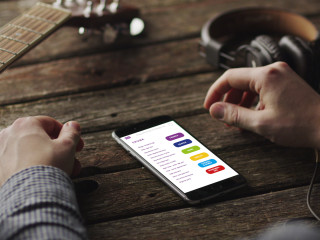 Isn't it a pain when you spend 20 minutes trying to remember where you left that list? Was it in an app? On paper? Curled-up post it note? File? Do you run around responding to demands rather than doing the things you love or spending time with the people you love? That's why I invented a simple way to make sure your daily activity is aligned to YOUR purpose. Mi Purpose is the most comprehensive, easy to use digital system ever created. (According to our users ) Live smart. Stay well !
The First Digital Life Planner That Helps You Define Your Purpose and Act on It!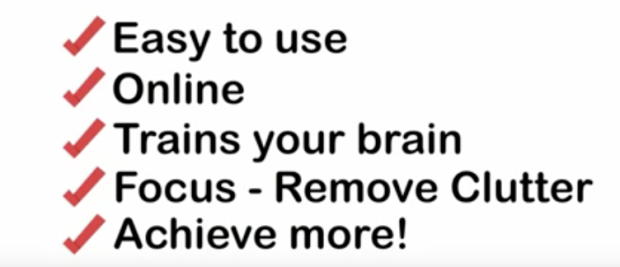 Mi Purpose isn't just software. It is a system that helps to relieve pressure on the brain and bring a sense of calm and control back into peoples lives.
Over 10,000 people have used the system and the digital version is based on Tracey Carr 's 15 years plus experience as a Corporate Leadership expert and single working Mom with 3 daughters.
Want To See How Mi Purpose Can Help You Save time, Reduce Stress and Reach Your Dreams Faster? Read On…
No more looking in different apps, searching for bits of paper or walls covered in post-it-notes. Now, you can have peace of mind that everything is in the same place and you are getting the right things done.
After 2 years development and 5 product revisions we now have a dream list of features: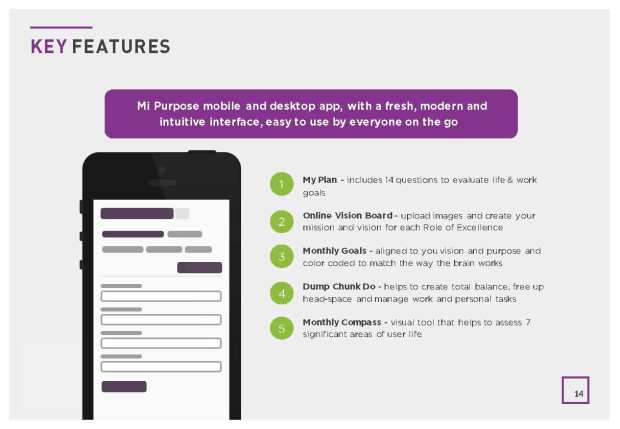 A coaching workshop where you can answer 12 carefully crafted coaching questions, expertly designed to tease our your unique purpose
An annual plan certificate which you can print or view online as often as you need
A vision board where you can upload images that reflect every important role in your life
Set quarterly goals that match your annual plan
Score your monthly compass to track your progress
Set monthly goals that reflect every important role in your life
​Use Dump. Chunk. Do. daily to make sure your activity is aligned to your purpose
​Schedule important tasks and events in Do-Cal
Coaches and businesses can have their own customized platform and add their own clients or employees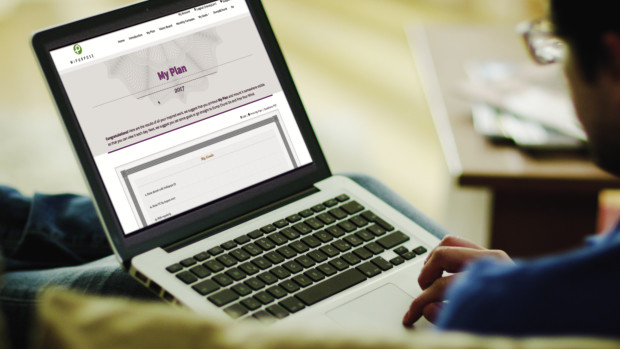 We have come to Indiegogo to ask for your help to make our web application into a truly mobile experience. . With your support we will get our Android and iOS Apps to market faster.
We dream of a world where every person who has a phone can reduce overwhelm, and save time for the things and people they love. With your help we can make this happen for 1 million people.
There is just one more small step to getting this innovation into your pocket.
Imagine being able to capture your ideas and to-do's as you go along and then categorize those ideas into color-coded chunks of meaningful activity that makes sense for YOUR life.

Schedule only those things that need to be done in Do-Cal. Align your color coded activity to your monthly goals, quarterly milestones, vision and purpose by simply switching tabs.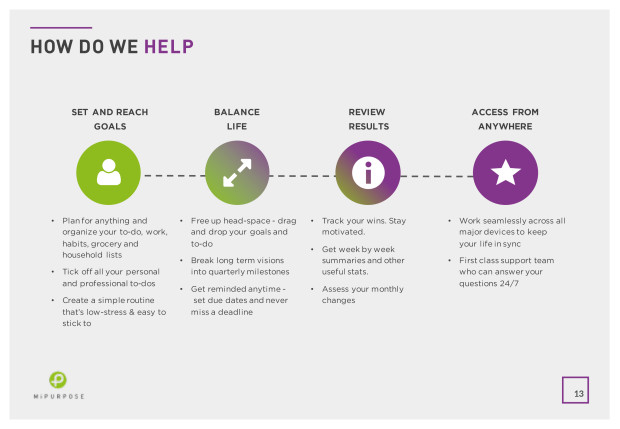 Awesome features
We have so many stories from current users of our software. We are helping Graduates to reduce overwhelm in their first roles. Helping people stay organized who are nursing elderly parents and helping property investors stay focused on their goals. We love hearing about how much people enjoy using the software and that inspires us to want to make the app even more beautiful and now mobile.
How cool would it be to have a smart pocket organizer for your entire life?
Score a monthly compass to make sure the ladder of your life is up against the right wall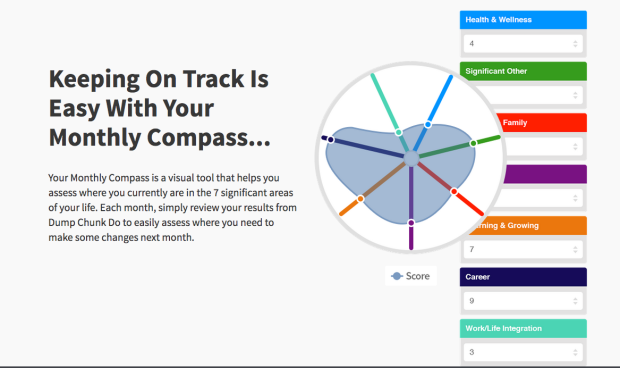 Set your goals monthly knowing that you can easily refer back to your annual mission and plan and your quarterly milestones.
And simply switch tabs to align your daily activity to get the right things done. The entire system is color coded and designed purposefully to match the way your brain prefers to work.
No more boring black and white static task lists!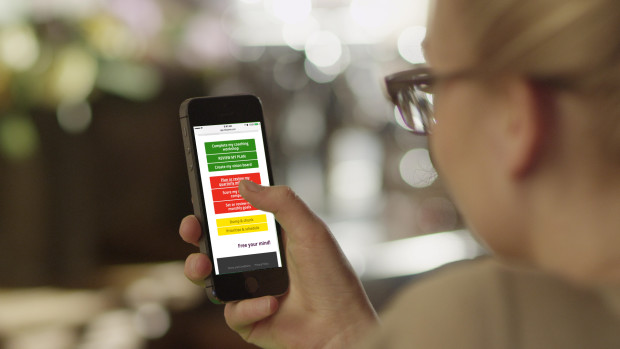 Upload your favorite images to your vision board where you can easily re-connect emotionally to your vision and purpose for every important role of your life BEFORE you start work for the day.
In an age of overwhelm and distraction managing our precious time is our most challenging issue.
Now, for the first time, you can make sure that your daily activity is aligned to your purpose in a simple, easy to use digital application that guarantees to take you to you goals, dreams and mission.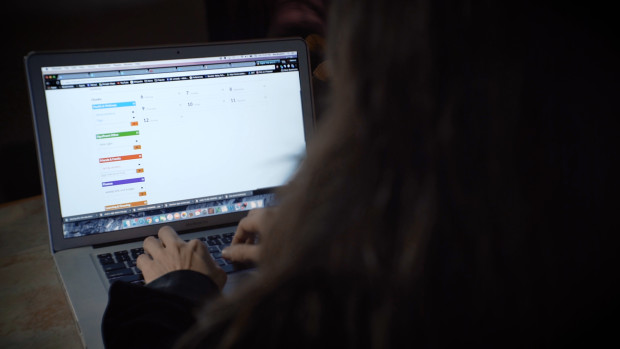 What People Are Saying
"I just love it. My dozens of pages of lists are disappearing – not all gone yet. I particularly love being able to drag and re-prioritize items – makes my old numbering and highlighting seem very pedestrian." Linda Cairns
"I use Dump Chunk Do every day without fail. Not that this is an achievement but it is a necessity for me. As a graduate in my first role, it can be really overwhelming to learn to manage what's expected of me on a day to day basis. Dump Chunk Do reduces that overwhelm because I am able to Dump all of the to-do's and demands that are constantly arising. I can then organize my time and prioritize easily with the simple color coding and drag and drop system. I love how it also takes care of my personal goals too." Grace Phelan
Premium Features for Coaches and Businesses

If you are an Executive Coach who cares about client results or a business that cares about employee well being, you can see below a dashboard. This is where you add your clients or employees and customize the user experience: All from your own unique platform called Coaching Room.

All together we can make the mobile app free for everyone and co-create a positive wave that will impact a million lives
Everybody who contributes to our first campaign will become part of our story. Our values are around community building and we want to continue to build the community with people who believe in the dream: As a force for good.
Our future product plan is driven by our users.
We now want to create a fun mobile experience that everybody can use – even offline! Always thinking of things on the tube or train where you have no signal? No problem, we will make sure you can Dump Chunk Do offline and then make sure there is full synch when you get back online.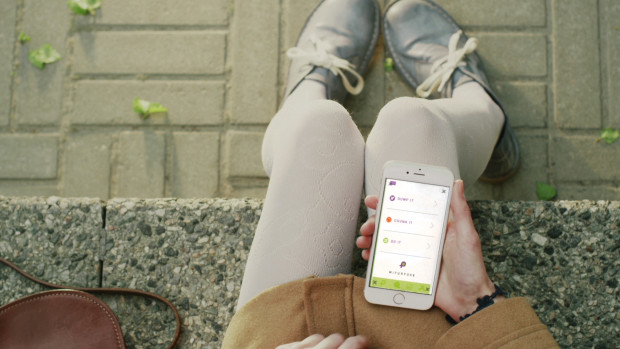 Where we are and why we need you
After several years working our butts off, we now have a fully functional validated digital life planner. Together with 13 International Executive Coaching experts, our Founding Partners, we've harnessed the best of all our knowledge and expertise to provide amazing features to solve all of the productivity problems of the modern day busy working person who wants to reach their purpose.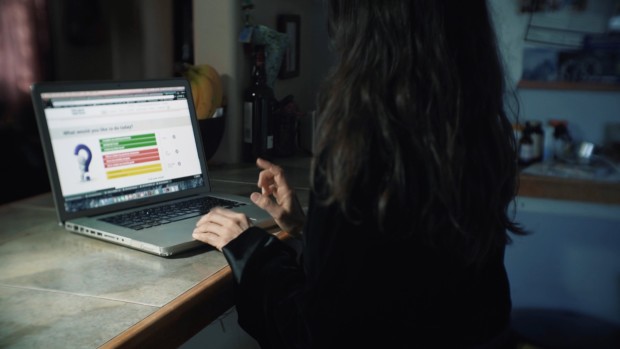 We are lucky to be working with one of the most experienced app developers in Eurpope. To get a brilliant version 1 app we need to invest $62K for the IOS and Android versions and to deliver a digital marketing campaign for the app we need $50K. This will give us the data and feedback we need to raise our Series A funding.
This will help us reach our goal of positivley impacting 1M people.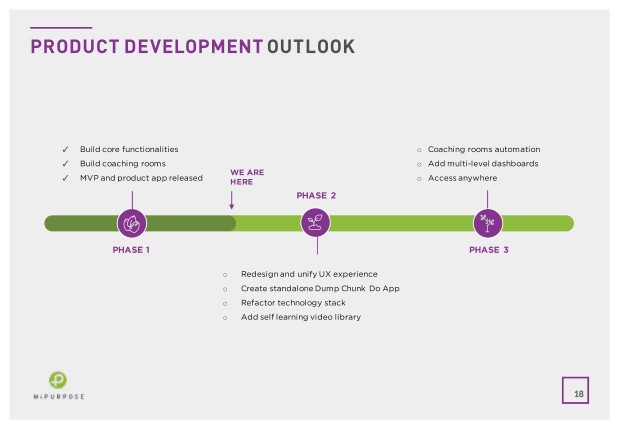 Our future product development plan is based on what our users need. They have told us that it would be amazing to use our app on the move.

Join us to help 1M people reduce overwhelm
I spent over 15 years in corporate leadership development and as an International Speaker on women in Leadership. My research was published in the Financial Times, Daily Telegraph, Time Magazine and endorsed by the Secretary of State.
I created my own system for reaching my goals because I had to manage my career and simultaneously bring up my 3 children as a single parent. I tried the Franklin Covey planner and Filofax and even Tony Robbins RPM but nothing worked for me as a single working Mum. I needed something simple that would help me manage my complex life.
So I created my own productivity system that took care of my whole life from my health and spiritual goals to my businesses and career and simultaneously put my children center stage. I then taught that system to my Blue Chip clients.
I turned my proprietary system into a paper planner in 2010
(Old Facebook pic of my paper planner 2010 )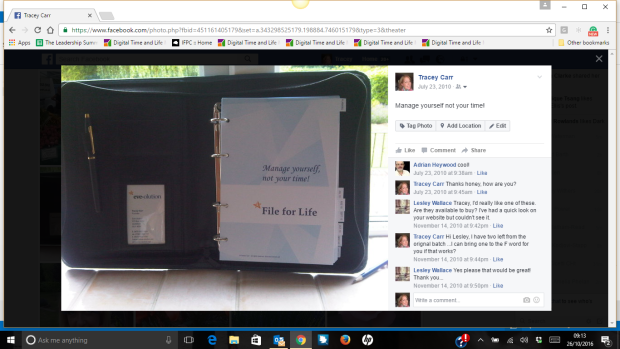 Then, whilst delivering a seminar at Google HQ 2012, my clients asked me to turn my paper system into software.
This is me on stage in Belgium . I love my work because I love helping people and my mission is to reach as many people as possible in my lifetime.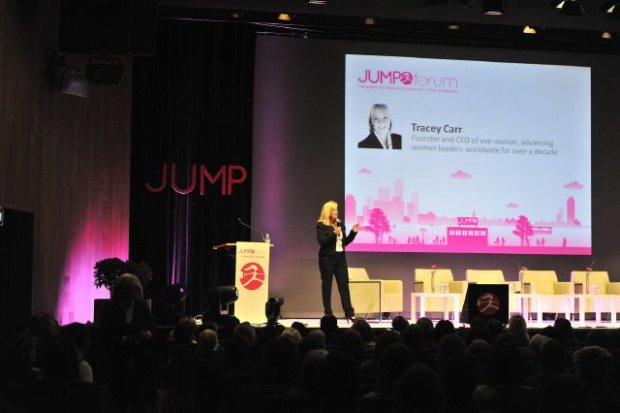 I also love to learn and grow so I said YES to the challenge from the Google seminar and started putting my IP into a digital format. With no knowledge of Technology or the digital world it was to become the steepest learning curve of my entire career!
We now have over 1000 happy users who have helped us build this dream product by telling us what they needed from a digital planner.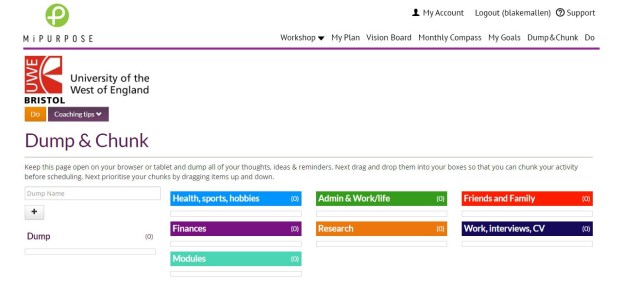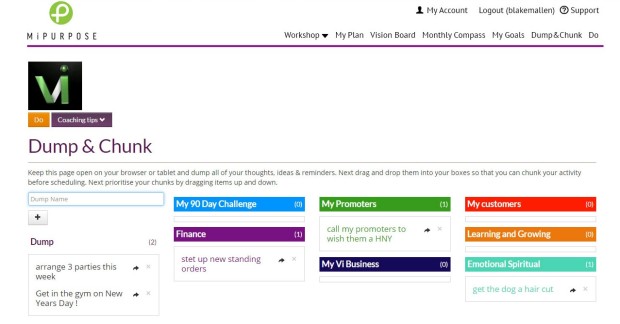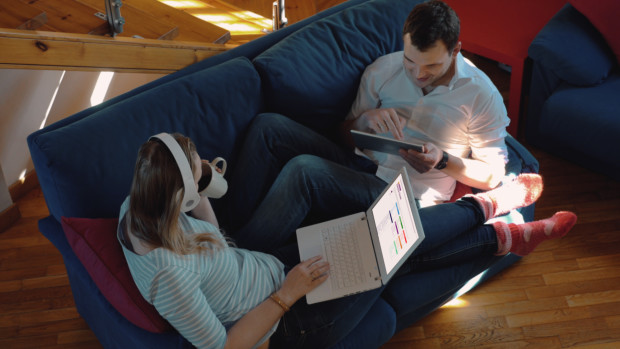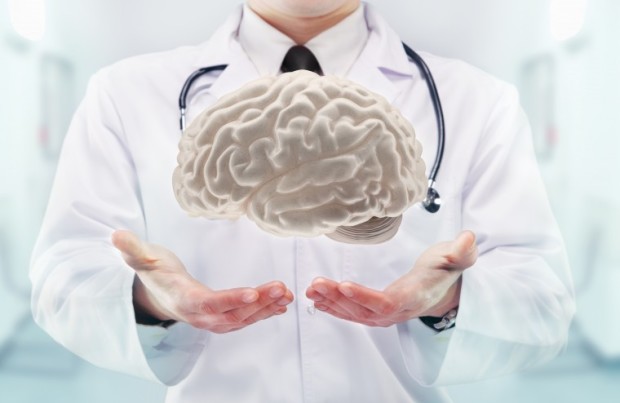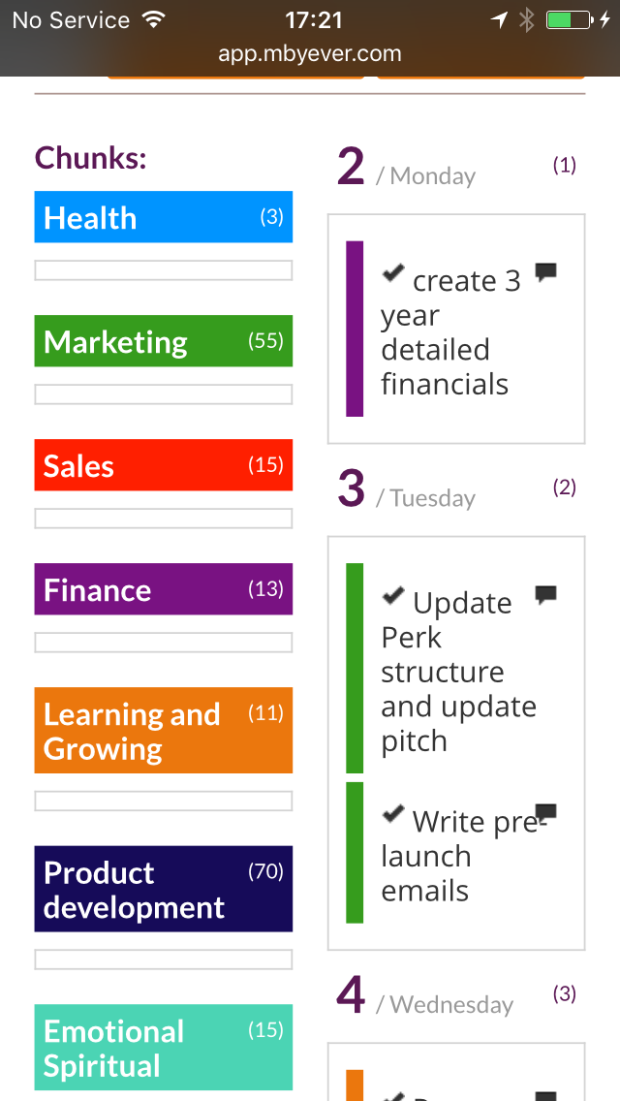 Risks & Challenges
The biggest risk to the business has been my lack of Tech knowledge. . I am a single Mom of 3 girls and I have a background in psychology not Technology or software. My passion is what drives me and I am committed to building the very best Tech Team who share my values to get this amazing product out to as many people as we can find in our lifetime.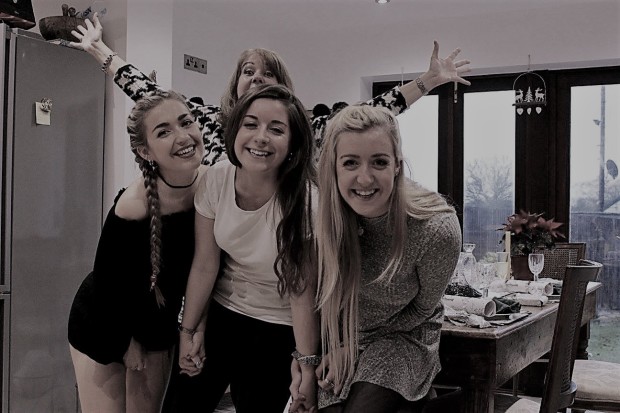 Strategic Partner
We are delighted to be working with Noble Manhattan as our key strategic partner: The world's longest established Professional Life Coach and Executive Coach training company. If you are interested in our Founding Partner offer but are not yet a coach, we offer training and provide accreditation. This opportunity could provide you with a revenue stream: Please see the perk for limited number of Ambassadors to join our International Founding Partner team.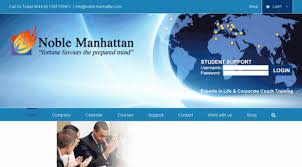 Advisory Board & Team
Our Advisory Board brings decades of experience across finance, technology and business operations.
Zouhair Khaliq
An international business executive with experience in board level strategy, operations, M&A, startups, turnarounds, telecommunications, mobile financial services, micro-finance and mobile related services.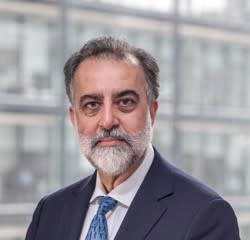 Jim Jordan
Jim is an experienced business executive whose current commitments include being a Director Consultant of BNI, which has over 200,000 members and 7.500 chapters worldwide. He is a Master Coach with the Coaching Standards Authority and a Platinum Member of LPW in the USA as a Marketing and Business Strategist.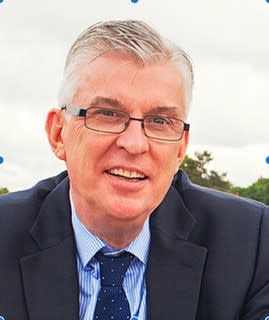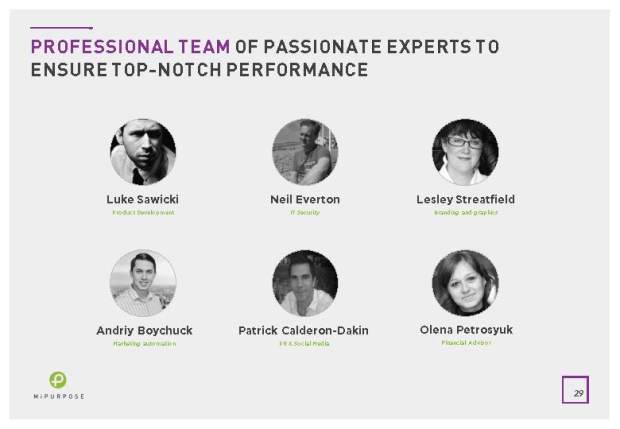 Investors
Please contact us for our full business plan including deck and detailed financials which show a X 10 ROI over 3 years. Experienced investors only please
Other Ways You Can Help
Please share this message as widely as you can can to help us reach more people and get closer to our goal of positvlely impacting 1M lives
Remember to use the Indiegogo share tools!