iCrowdNewswire - Oct 15, 2016
It's Asian Men! – a sexy short film –
A MAGIC MIKE parody featuring sexy Asian American men showing you their best dance moves!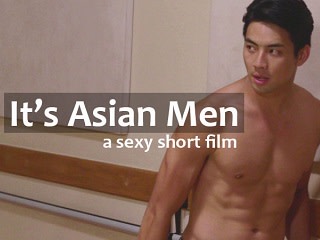 In partnership with the Haikus On Hotties 2017 calendar, we are making the short film IT'S ASIAN MEN to promote positive, sexy portrayals of Asian men. An all-Asian American parody of MAGIC MIKE, this film will feature our chiseled male actors showing you their best dance moves.
WHY MAKE A MOVIE?
Let's face it, Asian men are hot.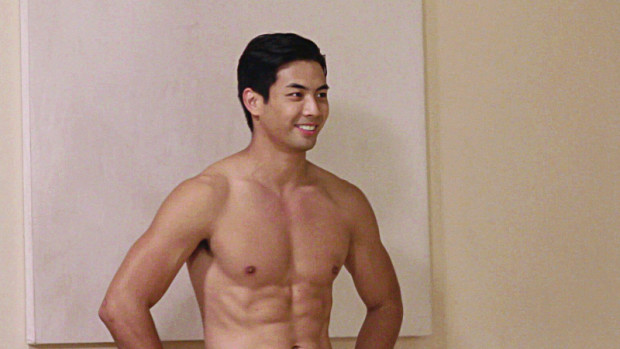 Asian men have long been stuck with the problem of being hyper-desexualized in media, often portrayed as the nerd with high intelligence and low charisma. You only have to check out the statistics on dating websites to see that men who appear to be Asian are the least clicked on, and thus the least desired. As Asian women who love our Asian men, we want to remind you that Asian men are indeed incredibly sexy, and we are going to do this with our short film!
What's the lowest common denominator besides fear? It's horniness! Though we applaud the efforts of the adult entertainment industry to get Asian male performers into the collective American bed, this ain't a porn film; we just want to give you a little sugar to help make your day a little sweeter. So let's get it made!
OUR PARTNERSHIP WITH THE HAIKUS ON HOTTIES 2017 CALENDAR
The calendar HAIKUS WITH/ON HOTTIES shares a similar mission with us. We both want to promote positive, sexy portrayals of Asian men, not just for female enjoyment, but also to help open the door for a wider conversation about desire in American pop culture.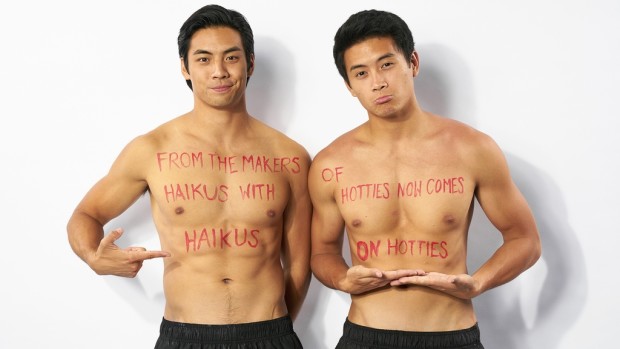 So we're shooting this ten minute short as a companion piece to the calendar because, well, it's time our hotties move!
THE FILM
Our story is about an Asian American wife and husband who get hot and bothered on a date night in, but the mood changes for the worse when they watch MAGIC MIKE and see no hot sexy Asian men at all. In the wife's dreams she's in an all-Asian version instead and wakes up to a pleasant surprise.
Simply put, you're going to see a few sexy dance sequences by half naked Asian men with chiseled bods.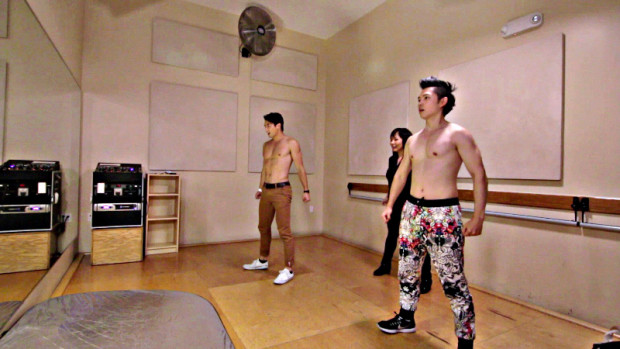 THE MEN
We are still finalizing our cast, so make sure to follow our updates to see who we add to our list!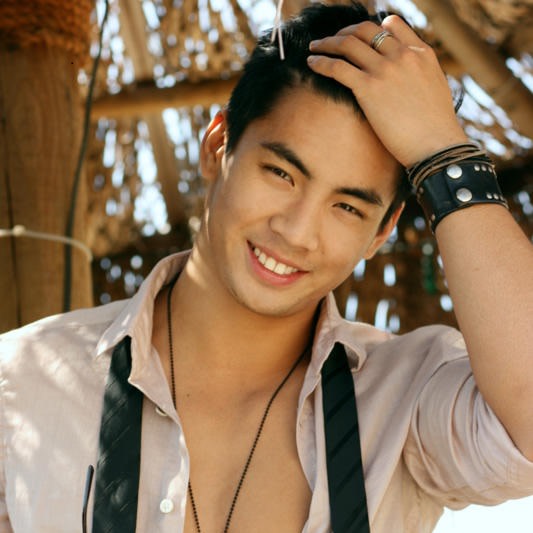 Yoshi Sudarso – Actor/Model/Stuntman Yoshua "Yoshi" Sudarso was born in Indonesia and moved to Los Angeles at the age of nine. He and his brother, Actor/Model Peter Adrian Sudarso, developed a fanbase through social media by creating YouTube videos, doing fashion blogging, and cosplay. Yoshi is best known for playing the Blue Ranger "Koda" in Power Rangers Dino Charge. He is also featured in the HAIKUS ON HOTTIES 2017 calendar, so watch him bust out his dance moves in this film!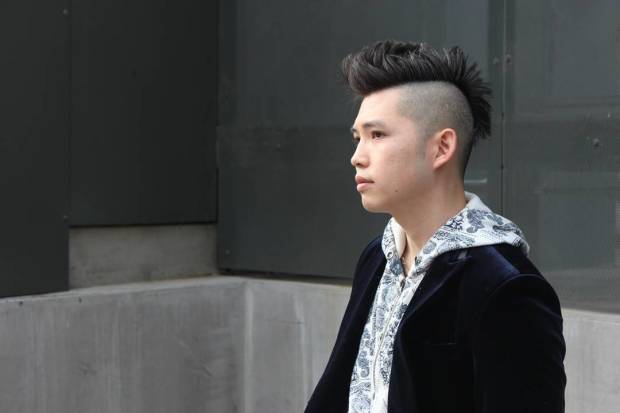 Bo Haan – Bo Haan is a master of his own brand of morally-ambiguous funk-pop. The Taiwanese-American earned a living as an attorney by day while honing his craft as a songwriter and producer at night – eventually becoming a full time musician writing and producing music for other artists and production companies. We are not only featuring his dance moves in the film, but also his song "Backup Man," which he produced as part of the musical duo The Blemish.
WHY WE NEED YOUR HELP
A project like this isn't going to get funding from a major Hollywood studio, so we're doing this independently to make sure that we can show off our Asian male hotties in their purist forms!
We already have the script written and have held auditions to find our sexy Asian men, but we still need to secure a location, rent equipment, and assemble our production crew. The funds raised will go directly into use for this project.
Help us spread the word by sharing this with your friends & family, even your grandma (she'll love it)! Tweet/Share/Facebook about us with the hashtag #ItsAsianMen, and let's remind everyone, young & old, that Asian men are sexy!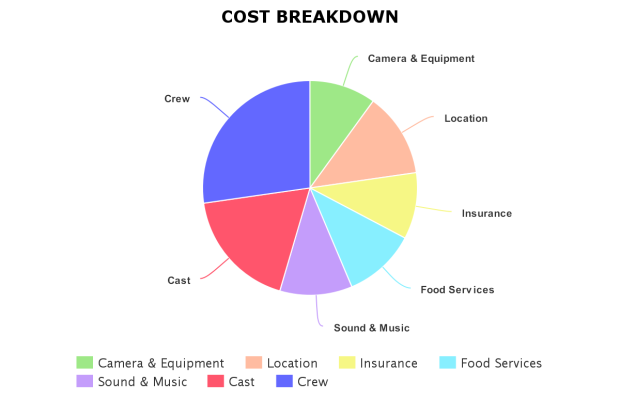 WHO WE ARE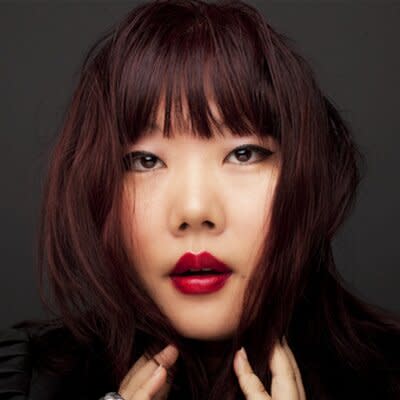 Writer/Director/Producer
NaRhee Ahn is a screenwriter, director and producer of Asian American dramas and genre films. Her award-winning Korean American coming of age feature film debut PURITY played at festivals in 2006. Her latest project she wrote and produced is the horror feature THE UNBIDDEN, that had its world premiere at the 2016 Los Angeles Asian American Film Festival.
Growing up in Delaware of all places, where the name "NaRhee Ahn" was met with "Is that like "Gnarly?" "No, it's like "Sorry" but it's really pronounced "Nah-Rlee"…"Huh?" NaRhee connected to epic, emotional and eccentric stories about outsiders and underdogs through Sci-Fi/Fantasy novels, Manga and foreign films. Determined to escape constant bullying and marginalization, she overcame obstacles to graduate from two Ivy League schools. Surprising everyone, she concentrated not in the expected areas of medicine, law or engineering, but in theater, visual art and film. NaRhee's storytelling goals are to give voice to people that society represses and raise the representation of Asian Americans in mass media.
NaRhee has spoken passionately about the challenges facing being a female filmmaker of color, most notably at Brown, Columbia and New York University, Hunter College – City University of New York, The Asia Society and Museum and on the PBS show Asian America. Active in alumni organizations, she is currently on the board of Brown University Entertainment Group and has served as Co-Chair of the board of Columbia University Entertainment.
NaRhee lives in Hollywood and is repped by Jethro Rothe-Kushel at Scenario Management. Updates on developments on her work can be found atwww.NaRhee.com and www.DragonLadyProductions.com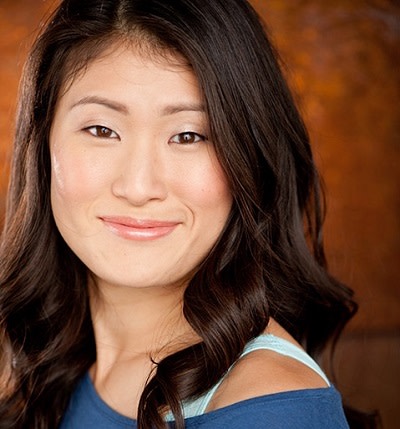 Actor/Producer
Junko Goda
is a Japanese-American actress and producer and has performed in theatres in Boston, Maine, New York, and Los Angeles. She has appeared on ABC's
Eli Stone
, indie projects including
Lil' Tokyo Reporter
and
Onigiri
. She most recently worked for Quentin Tarantino on
The Hateful Eight
as an interpreter for award-winning production designer, Yohei Taneda. More info at
JunkoGoda.com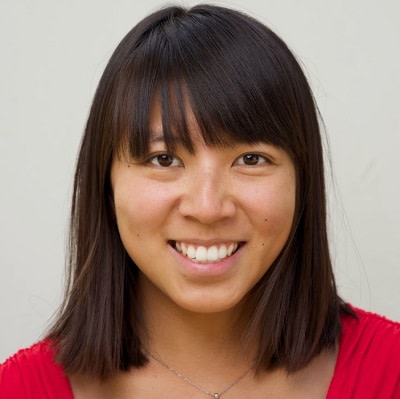 Producer
Dorothy Xiao is a Los Angeles based filmmaker with a BA from UCLA in Psychology. Her stories come from her fascination with the human experience and her desire to inspire understanding across cultural and generational barriers. Her most recent short "PB&J" screened at the 2016 Los Angeles Asian Pacific Film Festival. In 2015, her short film "The Other Woman" placed 3rd in the Asian American Film Lab's 11th Annual 72 Hour Shootout Film Competition. She is currently developing various short film projects.