iCrowdNewswire - Oct 5, 2016
Gate: The First All-In-One Connected Smart Lock
Gate enhances your deadbolt with a motion activated camera, keypad, and 2-way audio.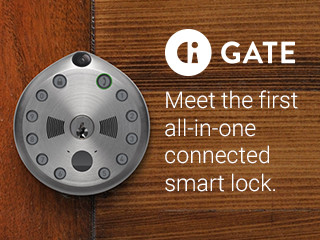 Gate is the first all-in-one solution to home access. With Gate, you can lock and unlock your door for trusted individuals from anywhere, anytime. Gate features a keypad lock, a motion activated camera, a call button, all on top of your traditional deadbolt.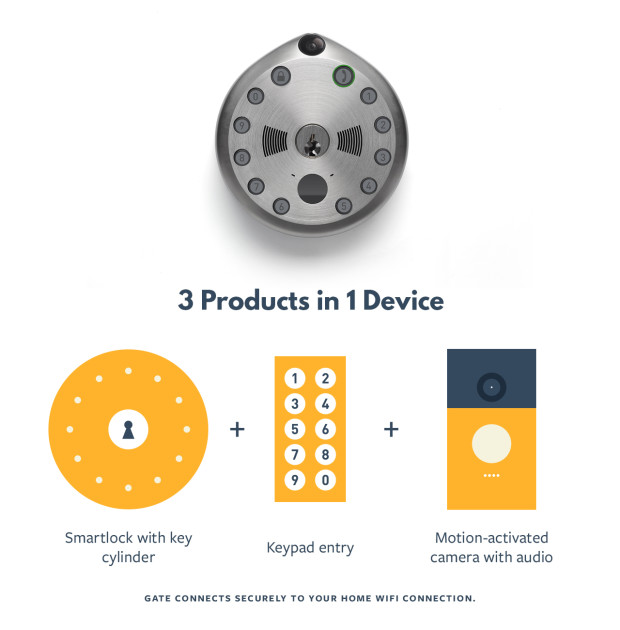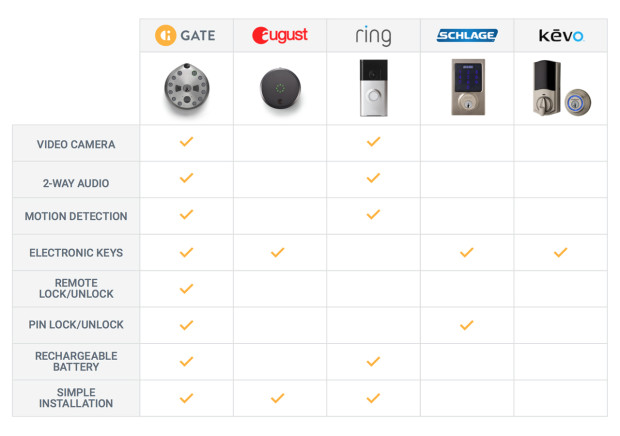 Gate enhances your deadbolt lock capabilities. Gate will send you instant mobile notifications when it detects motion in front of your door or when somebody presses its call button. If you answer the notification and open the Gate Door App, you will be able to see, hear and speak to your visitor from your mobile device. The visitor at your door can hear you and speak back to you with Gate's built in speaker and microphone. The device connects directly to your home's WiFi network and sends the live video to your mobile devices over WiFi and 4G cellular networks. Lock and unlock your door remotely, as well as assign temporary or permanent pass codes to your visitors.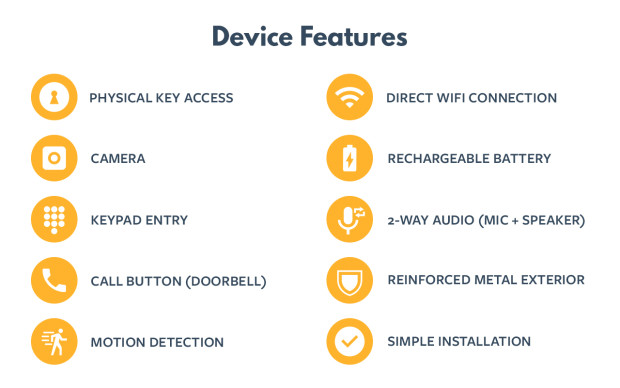 Gate features a keypad lock, 2-way audio, motion activated camera, speaker, rechargeable battery and a call button.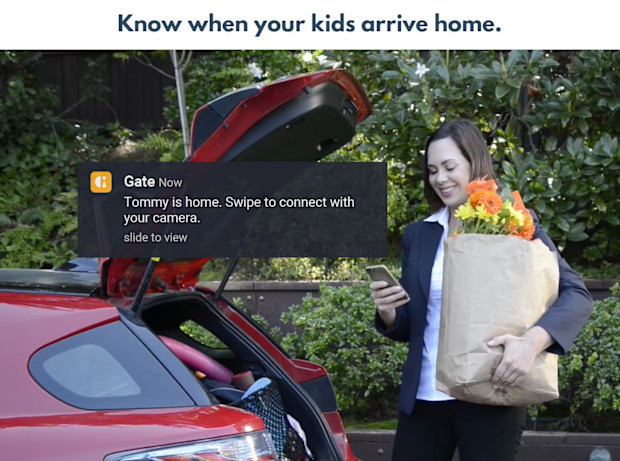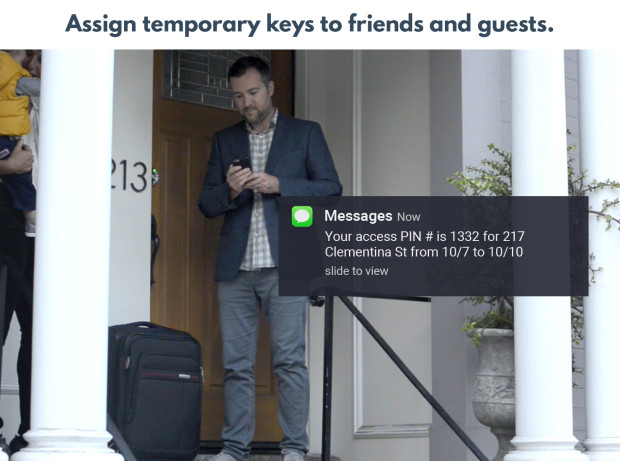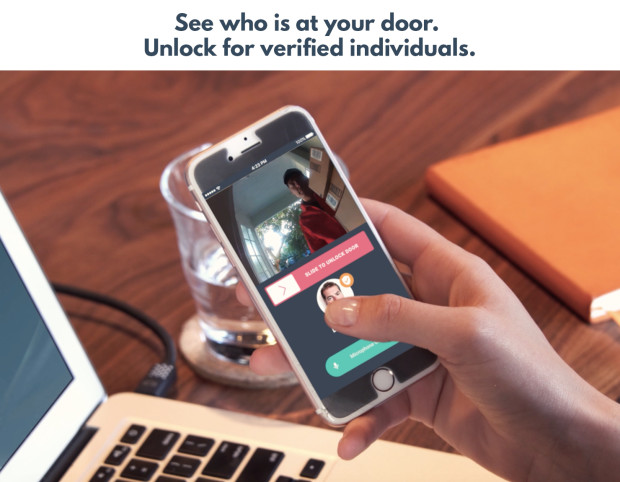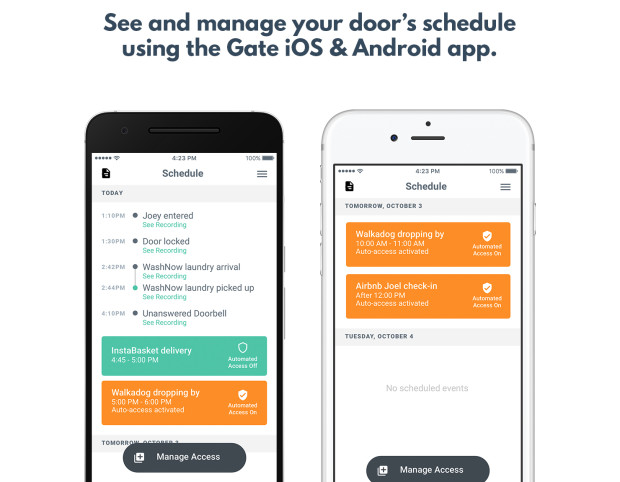 With Gate, you can remotely lock and unlock your door for your family, friends, travel guests and services or create temporary or permanent access codes for easy entry. Gate is the first connected camera lock that allows you to manage your front door from anywhere, anytime.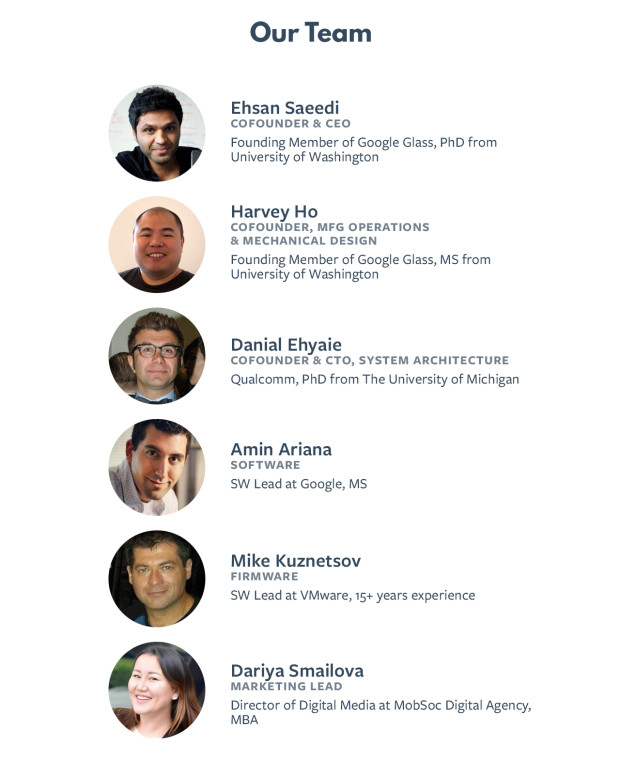 Gate was created by a team of successful engineers, who were leading projects at Sandia National Lab, Qualcomm and Google.
We are a team of collaborative creative thinkers and problem solvers. We believe that accountability and reliability are at the core of trusted business.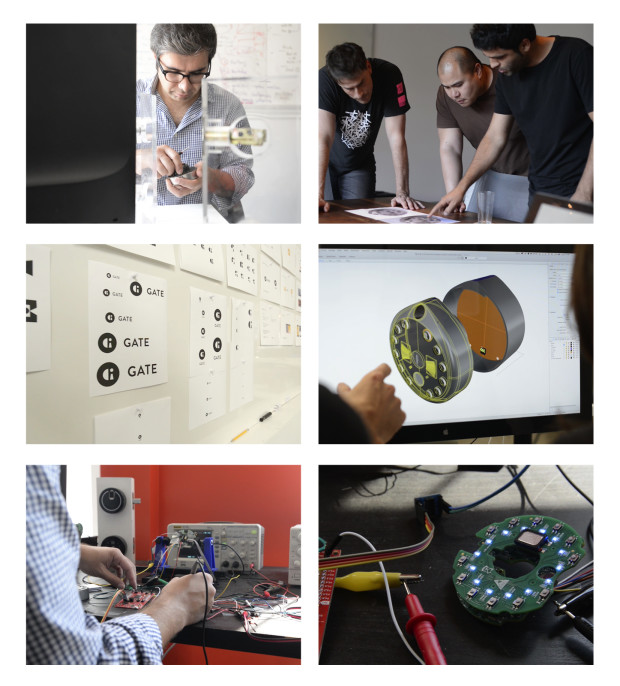 Ehsan was tired of having to stay at home just to receive his packages or let service people into his house. After bringing this up with Harvey and Danial, he learned that they shared similar frustrations about this inconvenience. They were not happy with the available solutions in the market as they all required multiple components to be installed on the entryway. Ehsan, Harvey, and Danial quit their jobs at Google and Qualcomm and formed Gate to build a singular solution to their home access management problem.
With advanced academic degrees and experience in engineering and business, Gate founders applied their combined knowledge and experience towards solving this common problem. ​
After 2 years of prototyping, Gate teamed up with the award-winning design firmBox Clever to create a product that is not only functionally robust, but beautifully designed as well.

To strengthen communities and establish a bridge of trust and security between home service providers and homeowners in our neighborhoods. We are partnering with companies that share our vision for a secure and connected community.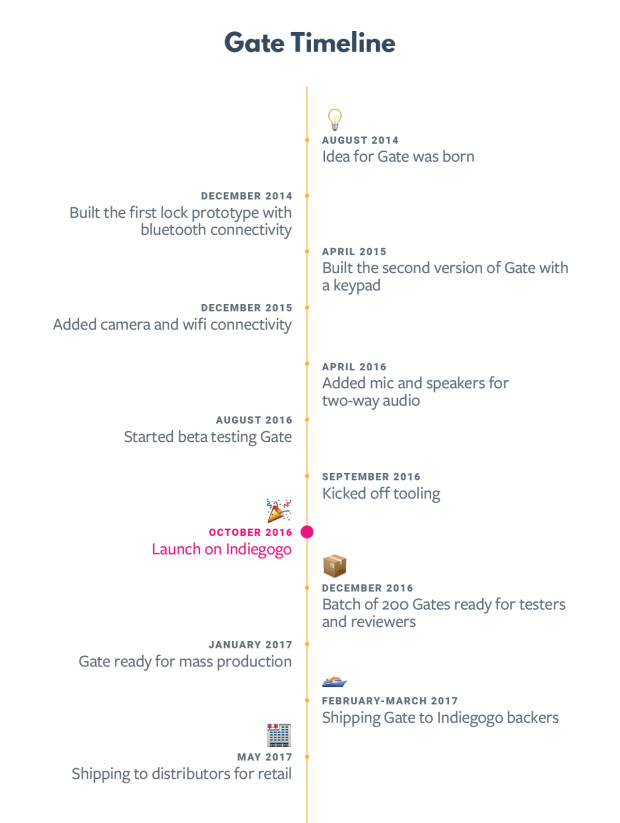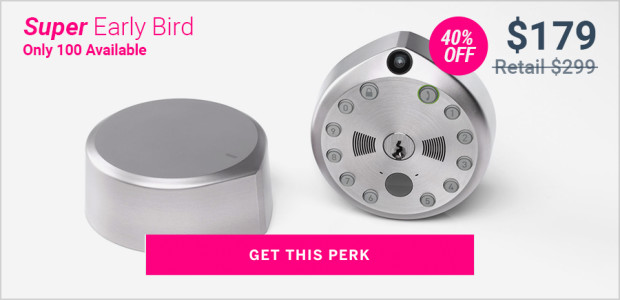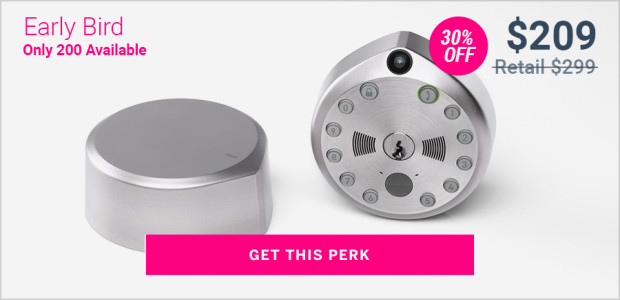 Early Bird 1 Gate + Extra Battery — $249 ($359 Retail)
Family Pack 2 Gates — $418 ($598 Retail)
Family Pack 2 Gates + 2 Extra Batteries — $469 ($660 Retail)


Gate Device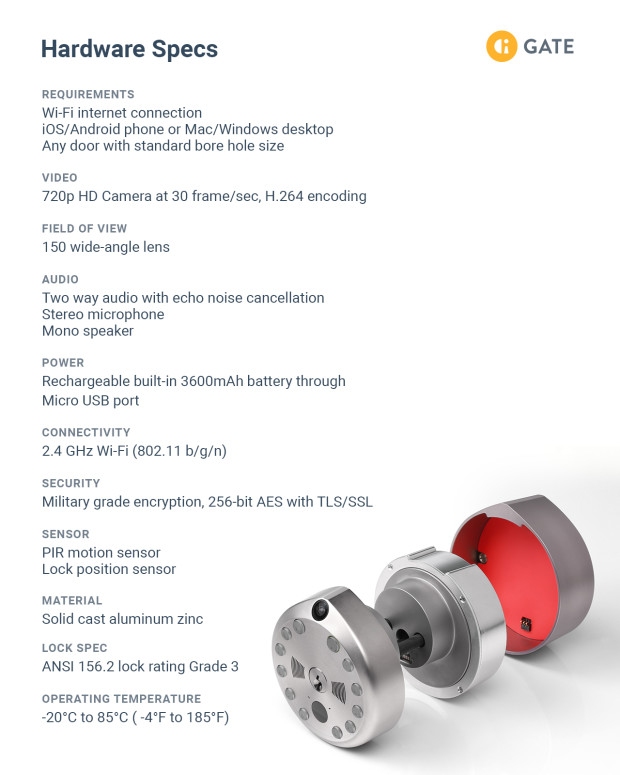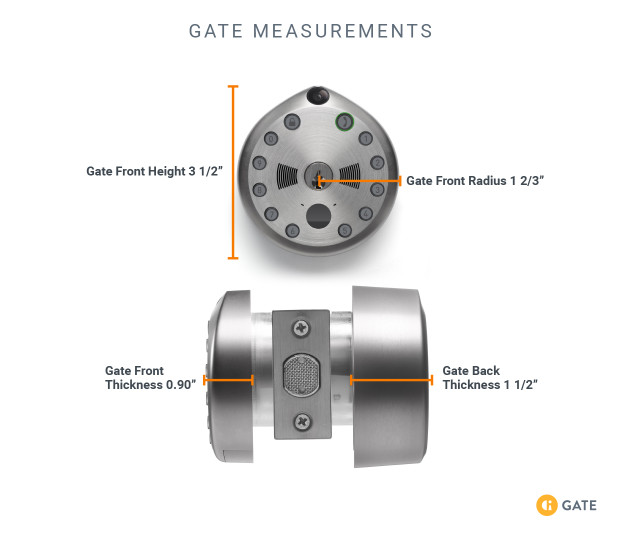 Can I still use keys?
Absolutely! Our device allows you to use both your mobile phone and your keys to lock and unlock your door. We will ship you three sets of new keys for your Gate.
How does it work from the inside?
The Gate lock can be turned manually from the inside just like a regular deadbolt lock.
Gate Service
What is the Gate service?
Gate provides verified access to your home through your mobile phone. The Gate video lock lets you see who is at your door through a live video stream, verifies the appointment and the delivery person / home services professional, and allows you to remotely unlock the door for them with your mobile phone.
How does the verification work?
Our partners' services are pre-set to work with the Gate lock. The Gate lock will only start recording video after a partner presses a code at your door. We perform the verification and check the appointment through our proprietary software. Video recordings of all transactions will be made available to customers.
Do I always have to be available to open the door for deliveries and home services?
You are also able to select a fully automated delivery or home access option. Gate will work with the partner to verify your delivery or home services appointment, and you will receive notifications and recorded videos upon completion.
Can I use Gate to receive packages and other deliveries into my home?
Yes, Gate enables you to see who is at your front door and remotely unlock your door through your mobile phone for whomever you choose. However, only our partners' delivery persons and orders will be verified by Gate.
Installation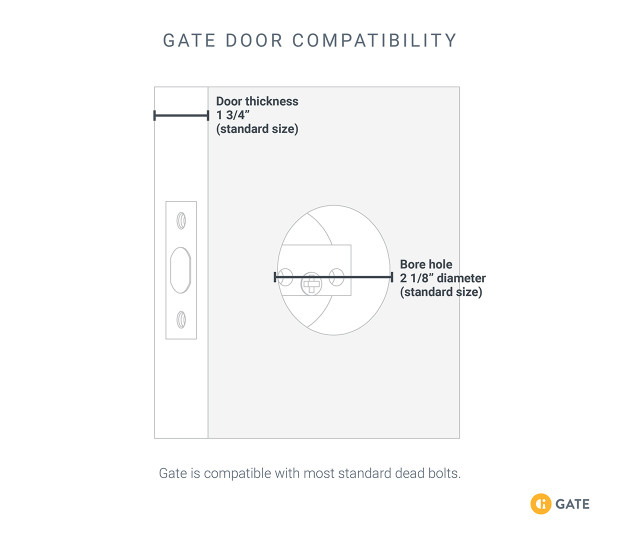 How does the installation work?
You can install Gate on any standard deadbolt with only two screws. It should take less than 5 minutes.
On what types of doors can I install a Gate lock?
Gate can be installed on your front door, side door, back door, garage side door — any door that uses a standard deadbolt lock. It can even be installed on some metal gates.
I'm interested in trying Gate but I have a metal gate in front of my wooden front door. What are my options?
Gate can be installed on some metal gates but is not compatible with most of them. If your metal gate is not compatible, we can install the Gate device on your front door. Our partners frequently deliver to homes with metal gates and are open to discussing workarounds ahead of time.
Do you have a warranty?
Gate has 1 year warranty.
Misc
How much does Gate Door App costs?
For your convenience Gate Door App is absolutely Free.
Gate, protecting what's inside and connecting what's outside, securely.
Shipping Questions:
US and Worldwide shipping available. Shipping is calculated at the checkout.
Spread The Word
Even if you can't contribute, we ask for your help in raising awareness. We're grateful to you for sharing this on social media with the Indiegogo sharing tools below or emailing the page to someone you feel could benefit from Gate.
Website: www.getgate.com
Twitter: https://twitter.com/gatelabs
Facebook: https://www.facebook.com/gatelabs