iCrowdNewswire - Oct 4, 2016
NOMAD: Empowering Artisans, Improving Education
Buy hand-made leather bags to support a village school and local artisans in India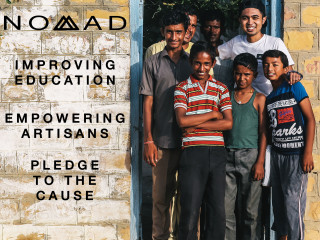 Rajasthan, India. Many rural areas in India have extraordinary craftsme​n. However living in isolation restricts them from gaining access to the greater market. They struggle to keep food on the table and children do not have the opportunity to receive education. We want to change this. Nomad partners with these artisans by creating quality leather bags that are distributed to an international audience. Your contribution allows us to build a sustainable business that will change their lives.
OUR STORY
In the past year, we moved from city to city in India, we visited isolated, underprivileged communities hidden away from the world.
Those areas are homes to many genuine and talented artisans who dedicated time and passion in mastering their craft to keep ancient traditions alive. What they lacked, was an audience.
It hit us then, on our 39 hours train ride back to the city, face dusted and minds broadened – these traditional artisanal crafts could be revolutionised to meet modern needs of a thoughtful consumer while improving those artisans lives.
We began last December to prototype 9 leather bags with our artisans. We received an outstanding response from the sales of our bags and have managed to provide 5 artisans with a 300% increase in their monthly income over a span of just 2 weeks of employment. We also managed to support children in the rural village of Roopsi warm clothing, food and school supplies during winter.
HOW WE TRANSFORM COMMUNITIES
NOMAD is a Social Enterprise committed to alleviate poverty faced by underprivileged communities in developing countries. We help artisans to build a sustainable income by helping them to design products and providing them access to new markets. Profits from the sale of each bags will largely be used to support children education in the villages.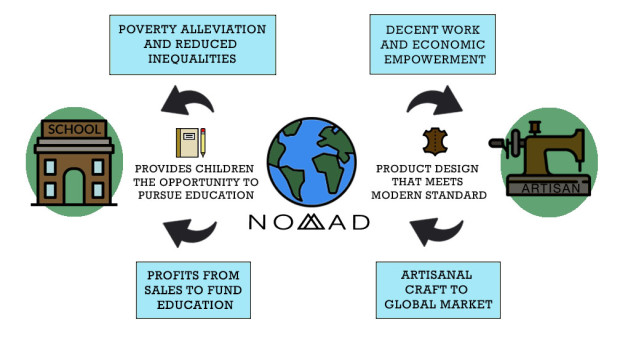 OUR LEATHER CRAFTS
Our products are uniquely crafted from premium goat leather.
Unlike many other leather bags, every single one of our bags is 100% handcrafted and vegetable tanned. It is an old artisanal process which has no harmful chemicals, it is biodegradable and has significantly higher durability compared to synthetic materials. We offer responsible consumerism to our customers as our vegetable-tanned leather product enables you to cut your environmental footprint.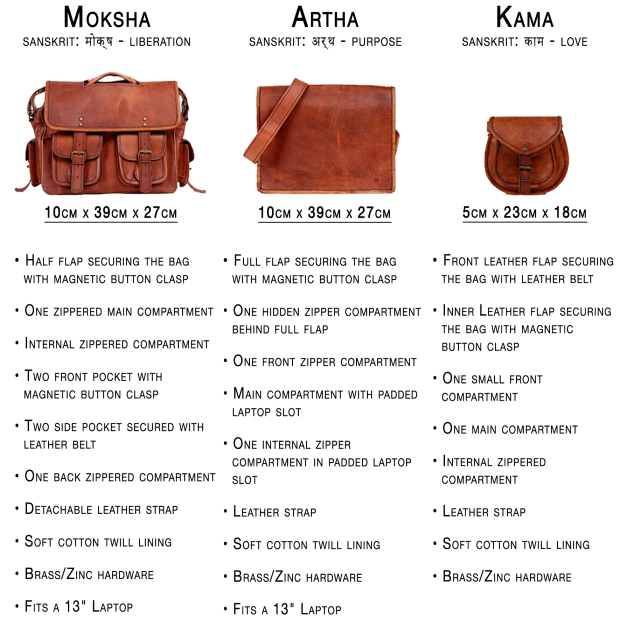 CURRENT SOCIAL PROJECT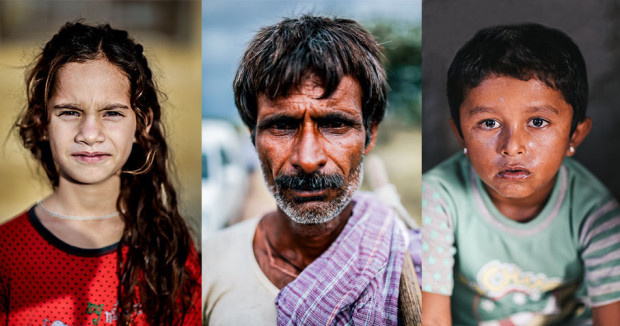 Based on our experience travelling around India for a year, we decided to work with our first community in India's rural neighbourhood.
We engaged 25 artisans in Roopsi Village, Rajasthan, and launched our first bag collection. Majority of those villagers are Dalits who are seen as members of the lowest rank in Indian society and face discrimination at almost every level.
With the first batch of bags sold, we saw and drew capacity to deliver sweaters for 140 children who are unable to afford warm clothes in winter, build a temporary toilet and provide book supplies.
But our ambitious hearts tell us that's not enough … We want to do more than that!
With the launch of Nomad, we are aiming at:
Increasing Dalits artisans' standard of living and more than double their initial income through an increase in sales volume
Improving education quality in the village's school
During our visits, we identified 3 key issues which need to be addressed promptly to enable children to learn in appropriate conditions.
1. Target children's more pressing needs:
Providing daily meals and writing materials,
Support their tuitions fees to enable every child to go to school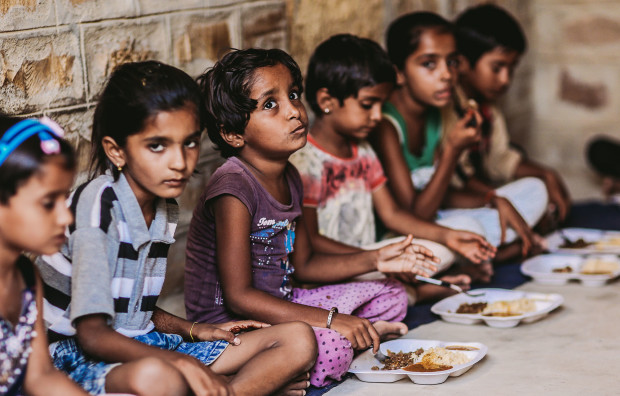 2. Build a more conducive schooling environment by developing infrastructure:
Build sanitation facilities that the school is lacking,
Build a roof
Provide a fan for all classroom
Provide a water filter to ensure drinkable water.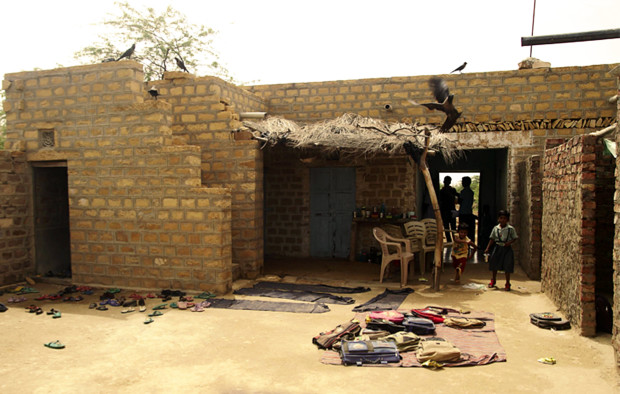 3. Improve the school syllabus:
Enriching the curriculum with talent exposure modules and programs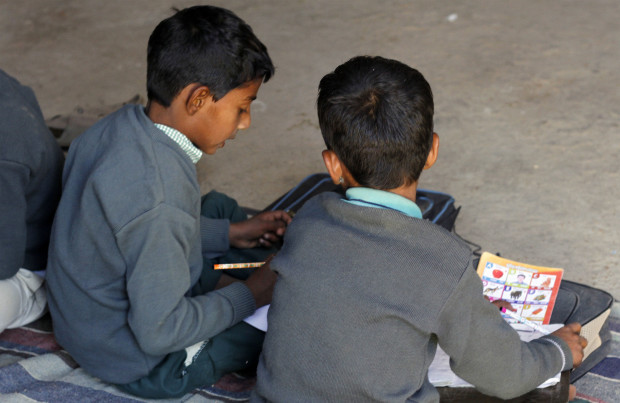 Throughout this project in India, we are projecting to help a minimum of 25 artisans and 140 children.
WHY DO WE NEED YOU?
Social Impacts
With this campaign, not only will you help NOMAD to fund its business development and ensure its lasting social action, you will also directly impact the school in Roopsi village and the working conditions of our partner artisans.
With your contribution each child will be provided with:
Adequate writing materials
Improved school facilities
Drinkable water
Alleviated tuition fees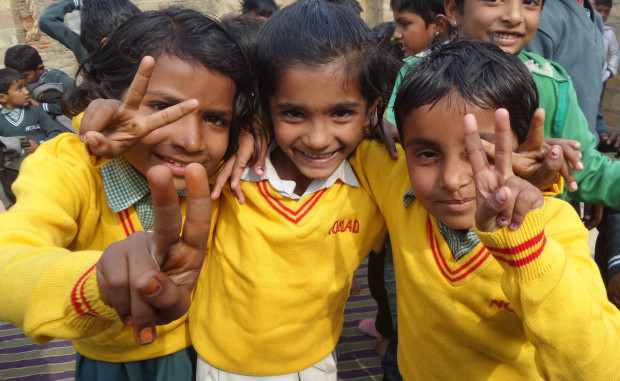 Artisans will:
Receive increased incomes through the purchase of bags
Be provided with proper working tools to improve their working conditions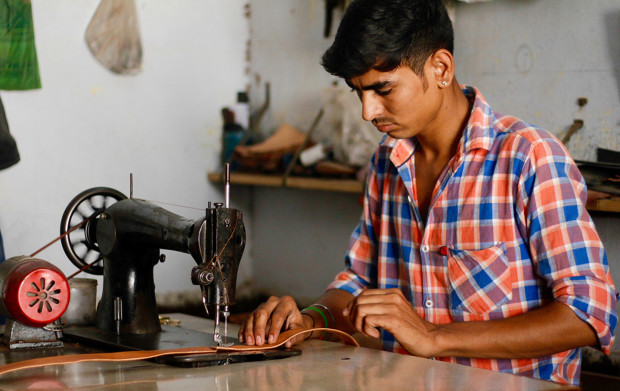 Business Development
Fund our operations in the following areas :
Shipping costs and inventory stocks
Prototyping of our upcoming products
Engaging new artisans within Asia
OUR VISION
This coming December, we are excited to be expanding our product range with black pottery from the mountains of Himalayas.
By 2020, Nomad envisions to impact up to 10 communities within Asia and to contribute to the United Nation Goals of poverty eradication and education improvement.
Our ultimate goal is to promote equality, provide people from underprivileged communities with enhanced opportunities and enable new generations to escape the clutch of poverty cycle.
DON'T STOP HERE, JOIN US!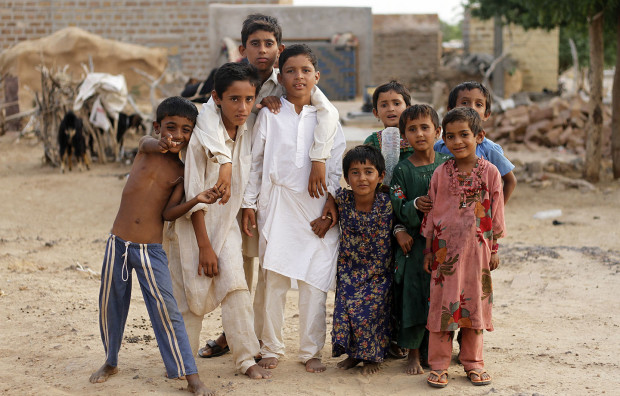 Forget cultural and physical boundaries! These factors shouldn't obstruct you from collaborating or sharing your generosity with your neighbours.
As much as we take pride in our charming hand-made products, we prioritise our humanitarian cause and wish for it to be known!
JOIN NOMAD COMMUNITY:
Add us on our Facebook, Instagram and Twitter ! We assure you that you will never miss out on any of our progress in our fight to alleviate poverty and inequality.
You will be able to follow every little concrete improvement received by the Roopsi villagers. Let's chart this development and build history together!
SPREAD THE WORD: facebook, instagram, twitter, family & friends.
Share our story! By encouraging your friends and relatives to join us, you will help us build a stronger community dedicated to helping others. A small effort goes a tremendous way.
The more engaged people join us, the stronger we will be!
Let's make some noise!
PERKS

FAQS
1. When can I choose the bag/colour/sizing that I want?
After the campaign ends, you'll receive a survey to submit all information needed to deliver your reward (mailing address, choice of bag, size and colour of t-shirt, etc).
2. How are we handling local and international shipping?
For specified perks shipping fees is not included. The shipping fees are at a reduced rate and calculated according to the destination. Unfortunately, custom or duty fees are not included in the cost. If any of such fees is incurred, you will have to bear the cost.