iCrowdNewswire - Sep 30, 2016
Bumpboxx Freestyle – Nostalgic Bluetooth Boombox
Cruise the streets with the Biggest, Baddest & Loudest Bluetooth Boombox with a Nostalgic feel.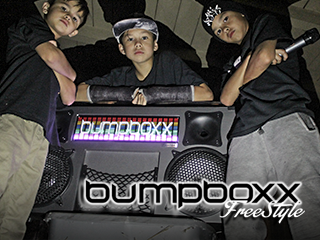 Bumpboxx is here to provide you a sneak peak of the first brand new "Nostalgic" portable audio systems we are bringing to the market. The funding providing by our fans/clients we will be used to address the finalizing of our model & to boost production to keep up with high demand. Also a creation of a new sound lab to ensure that all of our products bring the cleanest sound possible to match the cool designs we produce. Now we prepare the launch of the 1st Bumpboxx "FreeStyle".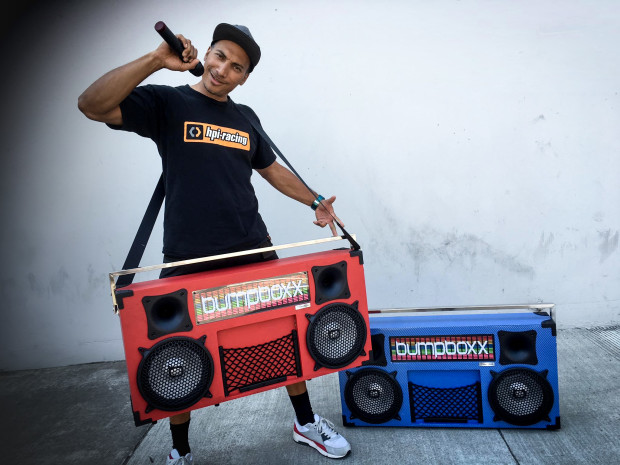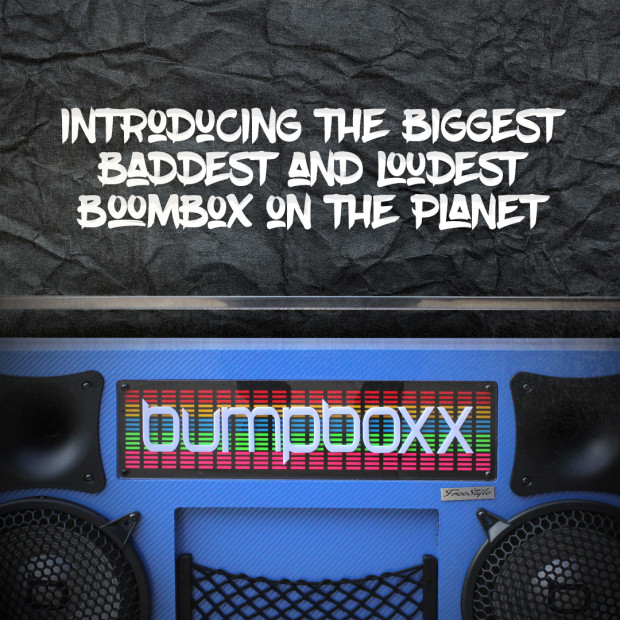 Have you ever held 150w of power driving two huge 10" woofers in your hands? Well its finally here. The BumpBoxx "FreeStyle" Bluetooth Boombox. We are shooting you straight back to 1983 with this "Nostalgic" design with a modern technological twist. Get your very own BumpBoxx and be the king of your block.

Dem Bague Boyz getting down with their dance skills with BumpBoxx FreeStyle. The worlds Biggest, Baddest Bluetooth Boombox! All sound in video straight from the BumpBoxx (zero edits)

Now onto the good stuff! We wanted to create a BoomBox with as many features as possible all built into one unit. Check out this list.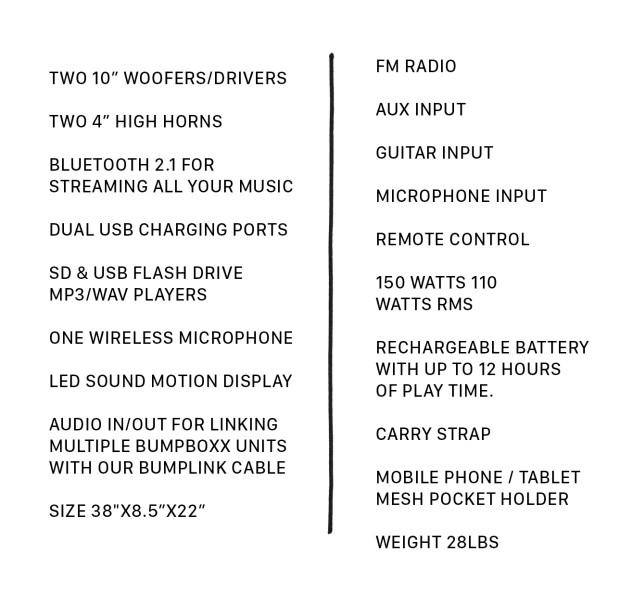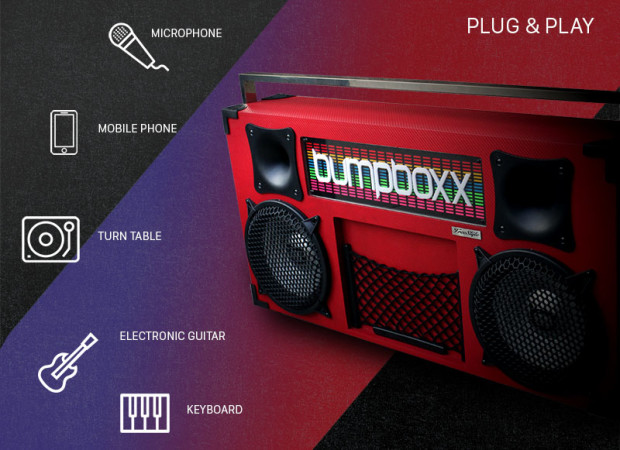 Hooks up to any mobile phone, tablet, laptop, microphone, mixer, turn table, electric guitar, keyboard and numerous other musical instruments.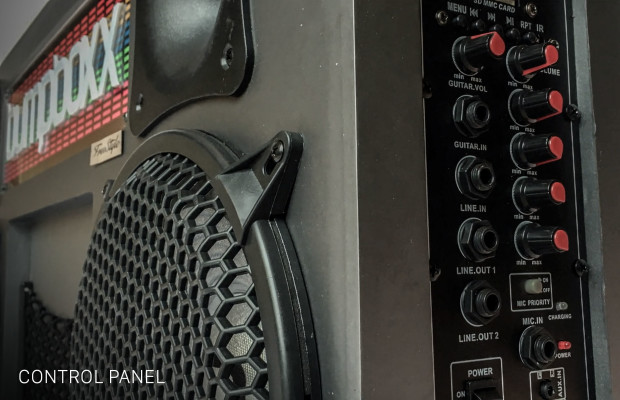 Local Philadelphia rap artist, K Walker teams up with Florida's Hood Hippie Entertainment, freestyle rapping street side with the "Freestyle" bumpboxx and bluetooth microphone. All sound and music straight out of the bumpboxx.
PUTTIN' A LIL' MAD FLAVA
IN YA EAR!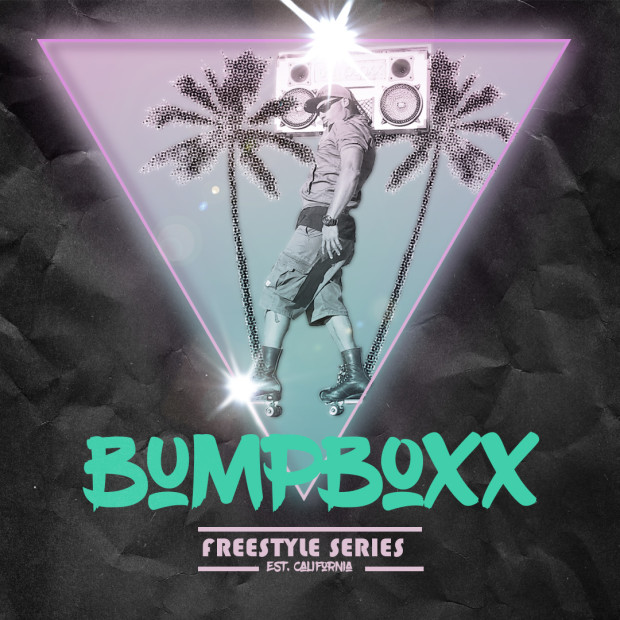 Limited Time Only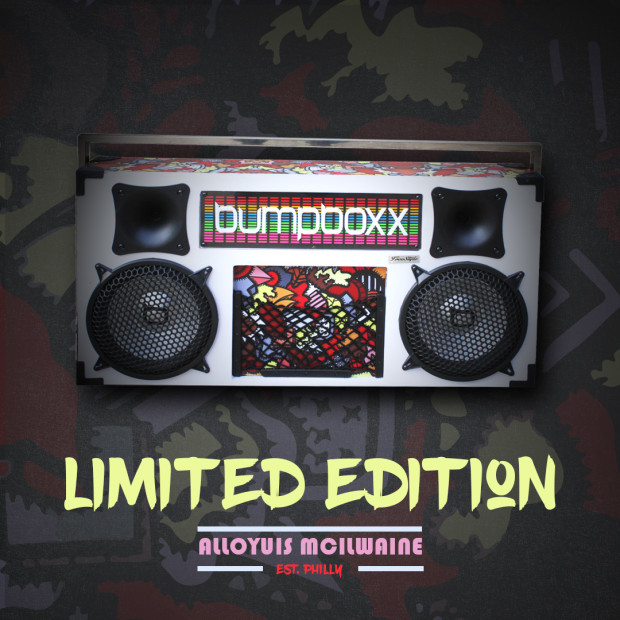 FREESTYLE GRAFFITI
LIMITED EDITION SERIES: Collaborative effort between Bumpboxx & Worldwide Renowned Abstract Graffiti Artist Alloyuis McIlwaine, Philly Based native has done work all over the world, SPAIN, MOROCCO, FRANCE, & UNITED KINGDOM to name a few. Philly based native and friend of ours has been wonderful through this process, Alloyuis is so humble, meek, and kind just a joy to put together this piece with us.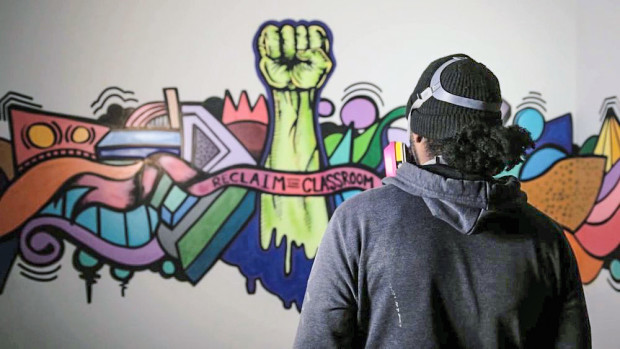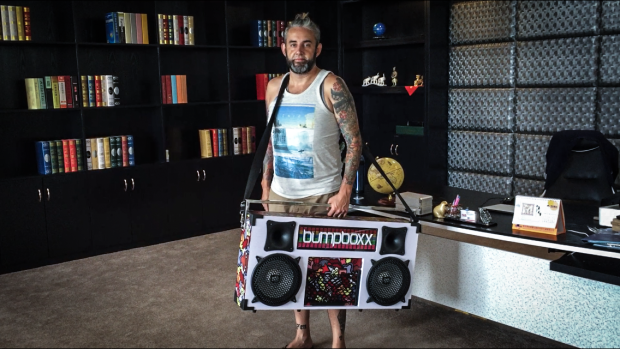 CHOOSE YOUR COLOR!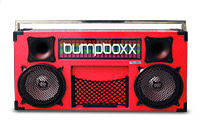 FREESTYLE

Bumpboxx chose this vibrant Red for those backers that like the colors like they like their music…..LOUD!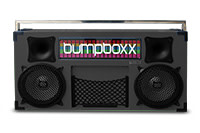 FREESTYLE

Freestyle Black the classic deep rich black for that Old School Boombox Style & Feel.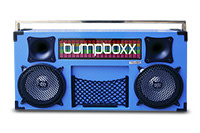 FREESTYLE BLUE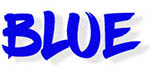 Freestyle Blue is like Blue Skies on a Sunny Day!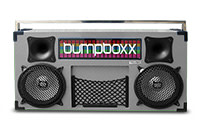 FREESTYLE

Freestyle Gray is like a deep rich Cobalt Gray for that smooth stylish look not overstated but everyone knows your there!
FREESTYLE

Freestyle Purple is like a deep Burgundy or a FINE WINE! I guess grab a glass and mellow out with some R&B or Jazz Tunes, you will have plenty of playtime to lose yourself in the moment!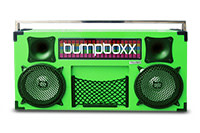 FREESTYLE

Freestyle Green is so fresh and so loud!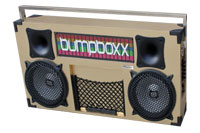 * FREESTYLE

*Very special exclusive edition gold BumpBoxx with 24k gold plated accents
available only in this campaign!
HOW TO GET IT!
Become a backer of this project and Pick a Reward. You will be pre-ordering the BumpBoxx FREESTYLE. You'll get a special backer discount! Want to buy more than one? Check out Rewards. Still confused? Check out How to Back this Project.


Rob Owens & Myself (David Southern) co-founders of Bumpboxx, LLC. are two NOT SO NORMAL GUYS that grew up together in Stockton, California. In addition we added to our collection of like minded dudes with two additional partners Erik Gonzalez & Glenn Fedale from the East Coast which are all birds of feather. We've been friends (brothers) for over 25 years. We got into business over 15 years ago and we realized we could find audio equipment with a decent sound but never asthetically pleasing to those of us that truly enjoy music and would cater to all generations of music lovers. So last year we opened up our own production facility and sound lab to create a wonderful line of indoor/outdoor personal audio equipment with a "nostalgic feel" for everyone to enjoy. By funding this project it will validate our ideas of bringing an entire line of products to the masses using creative and unique ideas combined with the latest in techhnology and a crisp clean sound with some serious bass. The perfect mix of music with the ability to take it anywhere you truly will be the "life of the party! We look forward to you believing in our project and funding this amazing box that we have created for all to enjoy.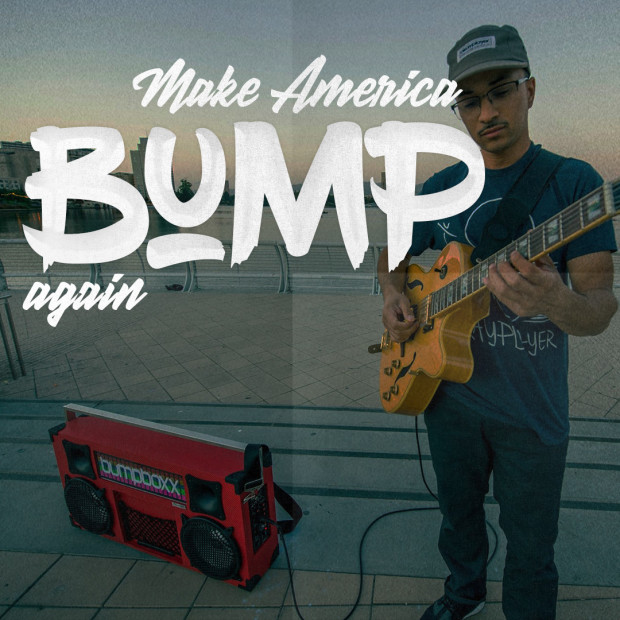 Our biggest fear with the outpouring of love and interest received via social media outlets. Over 20,000 new page likes in 45 days on Facebook, and now 500-1000 new likes daily, we want to make sure Bumpboxx Freestyle gets to the Indiegogo community in a timely manner. Thus using some of the funds to "bump" up our staff volume 100% over the next 30 days.
We own the entire process so we will be able to facilitate any volume requirements in the timeframe provided to our community on Indiegogo and additional social media outlets.