iCrowdNewswire - Sep 29, 2016
NEKKED Air Freshener & Burning Oil
A sexy, sweet air freshener and burning oil to help others start their own business!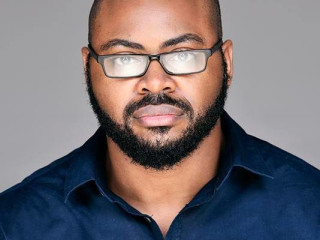 Nekked air freshener and burning oil is a great product to knock out strong or stale odors. It is also a great way to help others start their own small business and finance their ideas and dreams!
Summary
My name is BlackIce Bell and I've done a variety of creative projects over the past decade. I am known mostly for my conceptual photography work and projects. I am also a published author and I serve as Editor-in-Chief of INSPIRE Magazine, which is an art magazine I created six years ago. To date, I have published over 30 issues of my magazine. I am Executive Producer of the INSPIRE Magazine Podcast. We have just launched our fourth season. I am also owner of INSPIRE Studios in Stone Mountain, GA. It is a photography studio where we photograph clients and support their multimedia needs.
Most creators are stuck between two standard options: creating art or living a "regular" life. Therefore, many hours are required each week just to make ends meet and sometimes that's not even enough. Most creators either don't have time or too drained to work on their craft and innermost desires. So that's why I created NEKKED. A sweet, sexy product that's affordable and also help fellow creatives to empower themselves by earning additional income without needing a business loan.
By supporting NEKKED, you'll be helping me finance dope, creative projects and helping me, help others, which is something I always strived to do with my work. With the successful launch of NEKKED air freshener, we can expand the brand into other aroma-related products such as incense, soaps, and more! Can you just imagine NEKKED bodywash? We can!

What the Money Will Be Used For:
Launch our website to sell products nationwide
To minimize costs and streamline operations by buying materials in bulk, such as bottles and oils
Labeling and packaging
The Impact
I'm really excited about NEKKED, because this is a great opportunity to help others to start their own business for as low as $30 with a 50% profit margin. People love NEKKED, it's a great product!
Pursuing ideas is nothing new to me. I have a proven track record of bringing ideas to life. Within the past ten years alone, I successfully published books, magazines, completed artistic photography projects, produced shows, and more! I love coming up with ideas and bringing them to life!
Risks & Challenges
This project is low risk because I already have a relationship with a distributor and begun selling NEKKED in small batches. After the campaign, contributors can expect a quick turnaround on product.
Money will be required for marketing, but most of it is done in-house. I created the branding and designed the bottles for NEKKED.
Other Ways You Can Help
Please share this project! Share on whichever Social Media platform you choose or all of them. 😀
Tell your friends, enemies and families. Any help is much appreciated!