iCrowdNewswire - Sep 29, 2016
BarBuzz – The New Social Network Partying App
BarBuzz tells you who's partying, who's working and what's buzzing at your favorite nightspots!
CLICK ON THE VIDEO ABOVE TO GET AN OVERVIEW OF THE NEW BARBUZZ APP!
WHAT IT IS
BarBuzz is part social network, part marketing tool.
Barbuzz is a new social network partying app that helps bar-goers connect with their friends and favorite servers, and always know what's going on at their favorite bars and clubs.
Additionally, BarBuzz is a great new tool bars can use to connect with their customers directly – through messaging, profile updates and advertising.
BARBUZZ SCREENSHOTS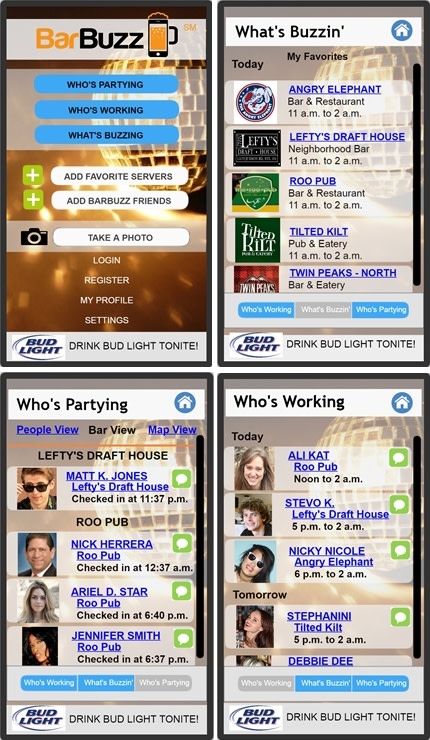 TRY OUR FUNCTIONAL MOCKUP! CLICK HERE.
(Browser must be Chrome, Firefox or Safari to view.) Note that the mockup doesn't represent the final graphic design – but gives an idea of what's in the app and how it would work.
GREAT FOR BAR-GOERS!
– Use BarBuzz to tell you where your friends are at RIGHT NOW and tell others where you are, so they can join you.
– Use BarBuzz to follow your favorite servers and see where they are working RIGHT NOW.
– Use BarBuzz to follow your favorite bars and clubs and always be up to date on their latest specials, promotions, events and news!
– Use BarBuzz to message friends or servers at bars you're interested in visiting and get the real scoop on what's buzzing.
– Use BarBuzz to post your party pics at a bar's gallery so everyone can see the fun you and your friends are having!
GREAT FOR BARTENDERS AND SERVERS!
– Use BarBuzz to post your work schedule for your regulars so they always know where you're working and when! You control who sees what.
– Use BarBuzz to send messages/updates/promos to your regulars and always let them know why they should be out partying with you!
– Use BarBuzz to look for bar-industry job openings in our free listings!
– Use BarBuzz as your professional social network and keep your Facebook, Instagram, etc. as your personal social networks. You no longer need to give out your phone number or even your last name to customers you may not know well yet.
GREAT FOR BAR OWNERS AND MANAGERS!
– Use BarBuzz to post your specials and entertainment on your own profile page and let customers know exactly what's going on THAT DAY.
– Use BarBuzz to post staff or party pictures to your time-stamped Photo Gallery, so customers can see the fun as it happens.
– Use BarBuzz to advertise to the right audience at the right time. Put your ad in front of people looking for a place to go that day or night!
– Use BarBuzz to advertise your job openings with free listings!
GREAT FOR THE BAR INDUSTRY!
– Use BarBuzz to advertise your products and services to the lucrative 18-65 yo, high-disposable income segment. Ads can be targeted citywide, statewide or nationwide.
BARBUZZ SCREENSHOTS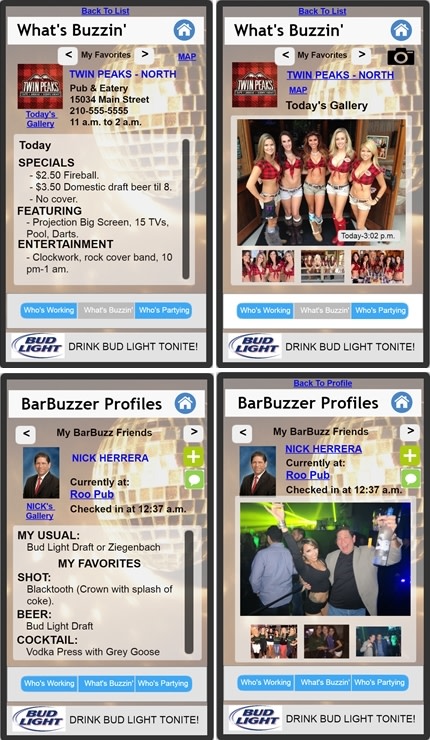 SEE PHOTOS BELOW OF THE BARBUZZ PERKS BEING OFFERED AND CONSIDER CONTRIBUTING TO RECEIVE YOURS!
ONLY INDIEGOGO CONTRIBUTORS WILL BE ABLE TO GET THE BARBUZZ APP VIP VERSION, ENABLING YOU TO RECEIVE DISCOUNTS AND SPECIAL VIP FEATURES.

PERK: STAINLESS STEEL BARTENDER'S BAR KEY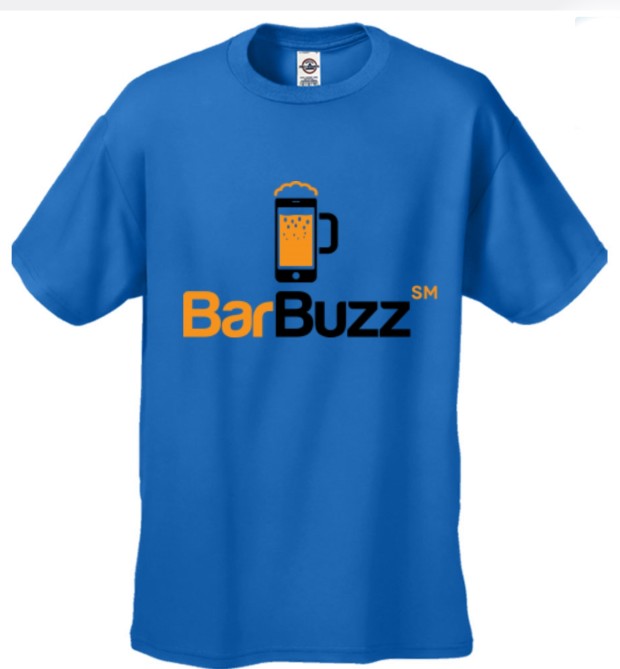 PERK: UNISEX 100% COTTON T-SHIRT
NOTE: If your perk comes with a T-shirt, unfortunately, the contribution process doesn't have a way for you to choose a size, so please click the "ASK A QUESTION" link at top right of the page and send your SIZE, NAME and EMAIL ADDRESS.
HOW YOU CAN HELP
BarBuzz will be a reality but we need YOUR HELP to get it live! We currently have a FUNCTIONAL MOCKUP of the app which you can click through and see in action (Browser must be Chrome, Firefox or Safari to view). But getting a coded version for both iPhone and Android phones that we can test and upload to the app stores is proving costly. While we have invested close to $100K, we are looking to raise another $50,000 to finish coding, testing, secure server space (for all those photos) and get BarBuzz into your hands as soon as possible!!
This may seem like a daunting amount of money to try to raise – but this is an app that can literally be used from day one by anyone at any bar or club in any city in America! That's a lot of BARS who can use this app to promote their establishments – and that's a lot of CUSTOMERS like you who LOVE going out for a cold one or some great entertainment. Every little bit will help!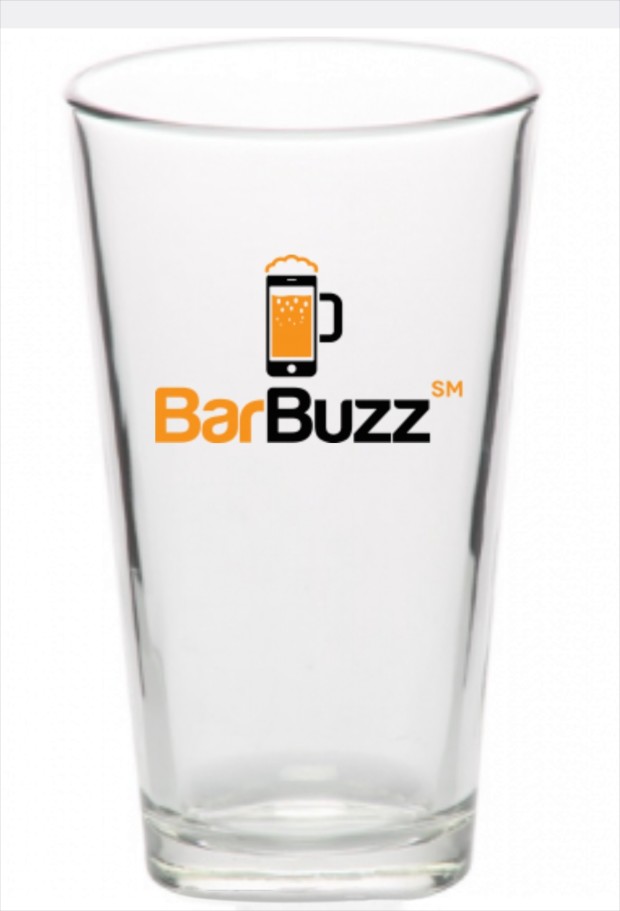 PERK: 16 oz LIBBEY CUSTOM PINT GLASS
GREAT GIFTS/PERKS FOR CONTRIBUTORS
Because this app can be used by Bars/Clubs and Customers, we are providing TWO categories of PERKS for those of you who choose to help us make BarBuzz a reality! Bars and Club owners can donate and receive some awesome, extremely valuable ADVERTISING within the app to a very niche market of customers who are ready to go out and party on any particular night.
Customers or even Servers who donate can snag some really cool BarBuzz-branded gifts in the process to add to their own home bar – or for servers to use in their everyday line of work (check out the BarBuzz-branded Bar Keys!).
GET VIP VERSION OF THE APP BY CONTRIBUTING NOW!
While the BarBuzz app will be free to download once it is live, contributors via Indiegogo will receive a special unique code to unlock a special VIP VERSION of BARBUZZ, which will give you special discounts and features that others won't have! That's our way – along with great branded items – of saying thanks to our supporters who help make BarBuzz a reality!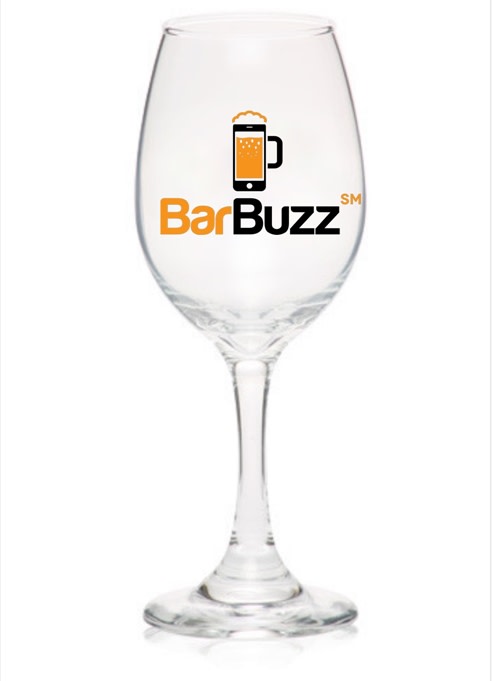 PERK: 10 oz RIOJA WHITE WINE GLASS
We're asking the average person to think about what they spend on a typical night out and consider contributing half or even the full amount. Once you start using BarBuzz you will get a great return in the FUN it helps you have, literally every night you go out! Either way, we promise some great perks to show off to your friends that YOU were a FOUNDING CONTRIBUTOR and helped make BarBuzz a reality for everyone to use!
Choose from these cool branded perks: beer mugs, shot glasses, pint glasses, whiskey glasses, wine glasses, bar keys (bottle openers), T-shirts, caps, Doozies, along with the special VIP VERSION of the BarBuzz app.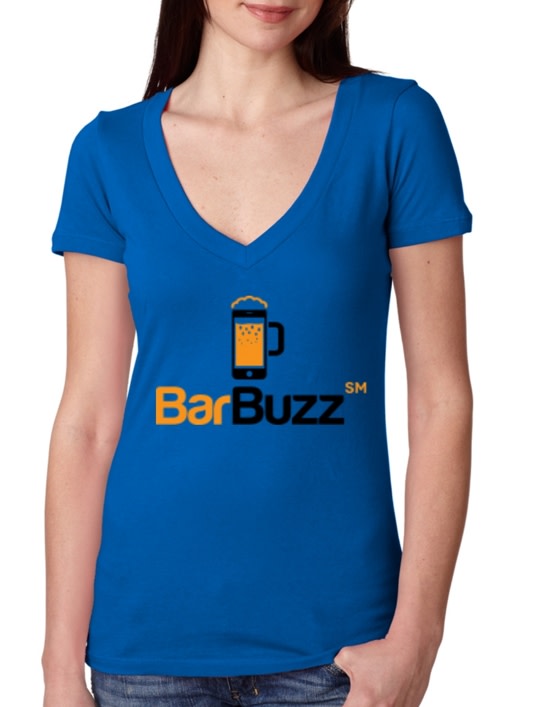 PERK: WOMEN'S DEEP V JERSEY, 100% COTTON
BUSINESS CONTRIBUTORS CAN RECEIVE IN-APP ADVERTISING AS THEIR PERKS
Business owners who market to the 18-65 party-spending crowd can receive in-App banner or full-screen ads for 3 months – targeted citywide, statewide or nationwide to all BarBuzz users. While Bar and Club owners will be natural advertisers on BarBuzz, advertisers can be ANY COMPANY that would benefit from targeting Bar and Club goers. These include companies such as: Beer, Wine and Liquor companies or distributors, Cigarette companies, Transportation services, such as Uber, Lyft, Limos or personal driver services, late-night restaurants or Festival and Concert organizers, to name just a few! Besides the Advertising Perks shown at the right, other advertising packages are available as Perks – just contact us and let us know what you are seeking.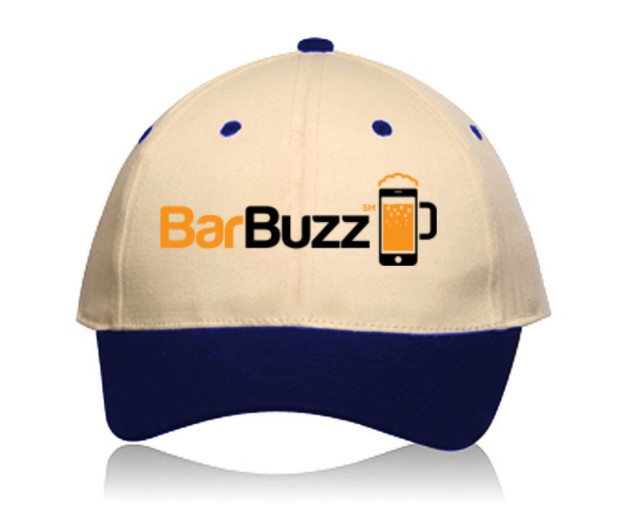 PERK: BALL CAP, COTTON, 1-SIZE FITS ALL, ADULT
Banner ads will appear at the bottom of each screen that's displayed (non-moving ads to eliminate annoying distractions). Full-screen display ads will be presented interstitially – that is, irregularly, as one moves from one page to another. Users will not be overwhelmed by advertising, but a good balance of content and ads will be regulated.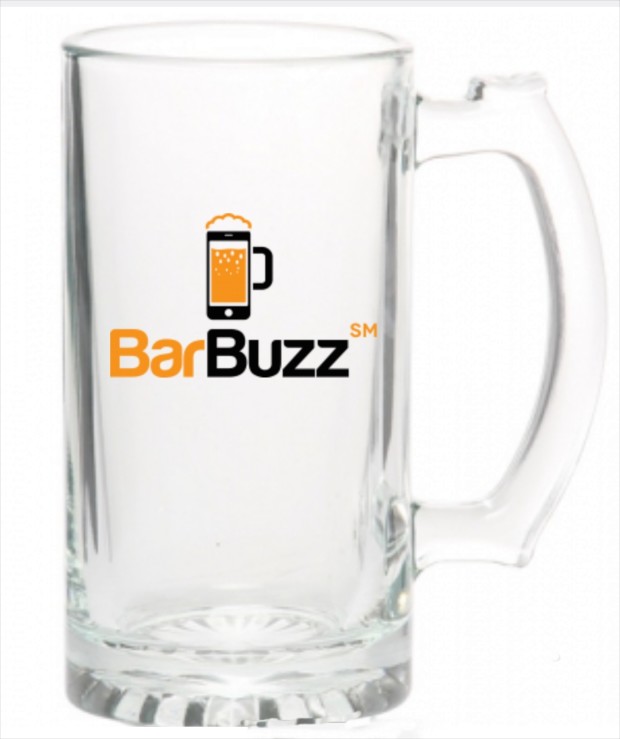 PERK: 16 oz BEER MUG WITH THUMB GRIP HANDLE
TIMELINE
Once the fundraising period ends, all contributors will be tallied and the branded perk items will be ordered. We anticipate this will take about 2 weeks to produce and ship to us and we will then take about 2-3 weeks to ship to contributors – so expect to receive them in 3-5 weeks.
Coding, testing and going live is estimated to take about 4-5 months.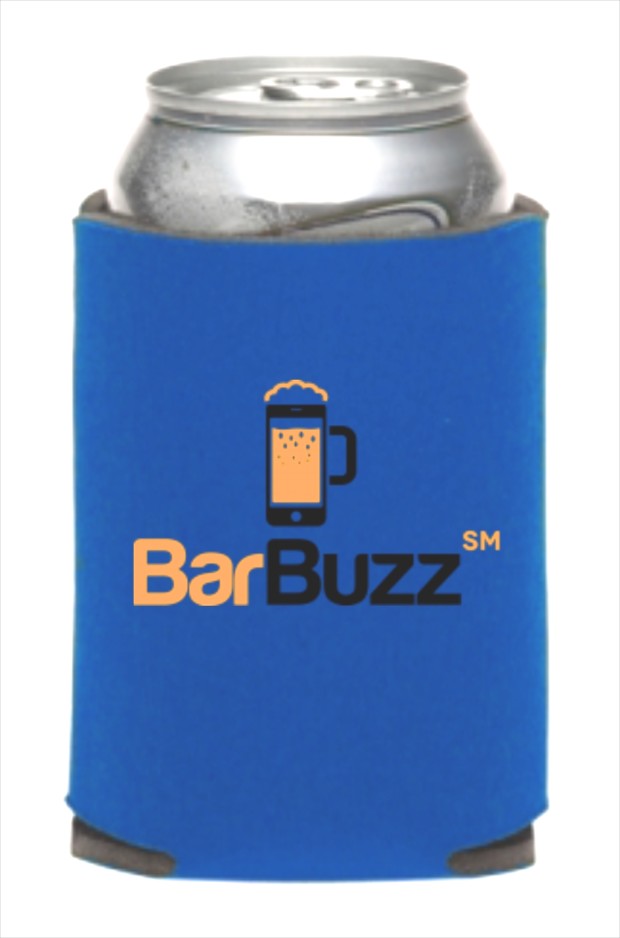 PERK: COLLAPSIBLE BEER KOOZIE
LET'S PARTY
Whether you contribute a little or a lot, every single contribution will help us make this fantastic party resource a reality. Whether you're a hard-partying college student, a martini or wine drinking 30-something, or a whiskey-sipping boomer, BarBuzz will be invaluable to you when deciding, "Where are we going tonight?"
Please help us bring it to life!
Note that you can contribute ANY amount you wish, as long as it's at least one U.S. dollar. The "Perk" levels described at top right are for those of you that want to receive a thank-you gift by donating at a specified level. If you do not want a Perk and just want to make a donation, simply click the "BACK IT" button at the top of the page.
Even if we don't reach our entire goal, Indiegogo will award the amount we were able to reach and you will still receive your selected Perk!
PLEASE SHARE OUR CAMPAIGN WITH YOUR FRIENDS!
No matter what you can contribute, if you can share our campaign with as many friends who might possibly use the BarBuzz app, it will help tremendously! See the various methods of sharing at the top right of the page.
Thanks for your support!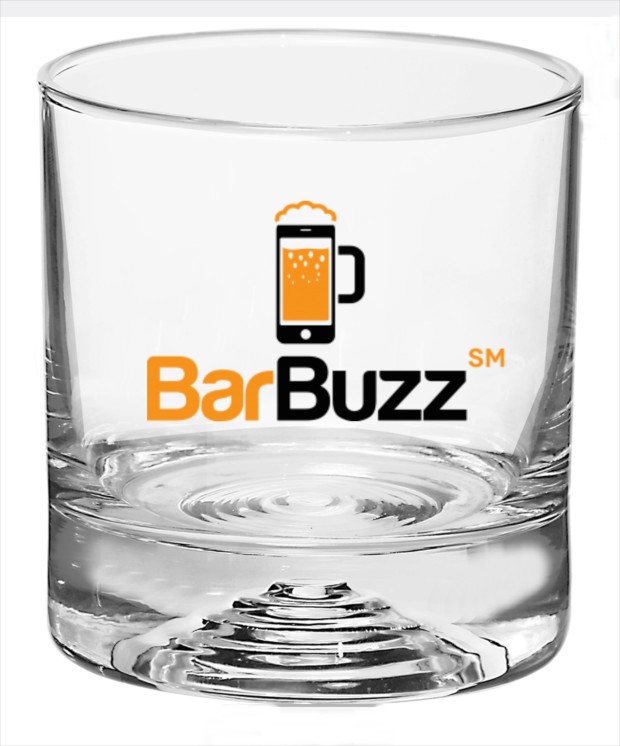 PERK: 9.25 oz MALAGA WHISKEY GLASS
FAQs
Q: Are there any cities that will not be included at launch?
A: No! Any city in the U.S. can use BarBuzz. Most bars will automatically be listed to the database, but if your bar is not listed, just add it with your company information.
Q: I'm a server and don't want to post my real name for security reasons. Will that limit how many customers/regulars can follow me on BarBuzz?
A: Not at all. BarBuzz is set up so you can use a "nickname," so that your full name doesn't have to be used online. Nicknames don't have to be unique, but we encourage you to be creative, so your regulars know it's you. Nicknames can also be changed at any time.
Q: I'm a server and worried that posting my work schedule could be a security concern.
A: We understand! BarBuzz lets YOU decide who sees whatever information you want to post. You can even set up a default view so that all new followers of yours automatically see limited information, unless you change their "viewing profile."
Q: In what other ways does BarBuzz help servers limit the viewing of their information and protect their privacy?
A: Using BarBuzz will actually IMPROVE privacy for servers. Currently, if you want to communicate with your regulars you have to either give out your phone number (to text), give out your last name and access to your Facebook, or other social media profile, where you also end up giving access to a great deal of your PERSONAL life. By getting customers to follow you on BarBuzz, you can separate your PERSONAL social network from your PROFESSIONAL social network. You can even create a nickname or alias for your BarBuzz profile, so you don't have to give out your last name, if you don't want to. If you were hesitant to broadcast work promotions on your personal social networks, now you can promote your work and communicate – individually or in groups – to the people who matter most – your customers. Using BarBuzz means more privacy and more business!
Q: If I contribute to this campaign, do I own a piece of BarBuzz?
A: No. Equity Crowdfunding is not yet allowed on Indiegogo – only Contributor Crowdfunding. Besides, U.S. Equity Crowdfunding laws are in their infancy and are heavily regulated by the SEC.
Q: If I won't own a piece of BarBuzz, why should I contribute?
A: If you think BarBuzz is a cool app that you and your friends would use, this is your chance to help make it a reality! By contributing via Indiegogo, you will enjoy a special VIP VERSION of the BarBuzz app, providing you with special features and discounts. Also, Contributor Crowdfunding is a great way for individuals to show their support for great new company ideas that might not get funded otherwise.
We think we have great BarBuzz-branded Perks for individuals or bar owners that will make you want to contribute.
In addition to these great Perks, once BarBuzz is a reality, individuals and bar owners will benefit just by using this great partying and marketing tool! Even if your business isn't specifically tied to a bar, many related companies will benefit by target marketing to the customers, employees and management of bars through advertising. Examples of advertisers include alcohol and beer brands, tobacco companies, vaping brands, ride-sharing services and many more!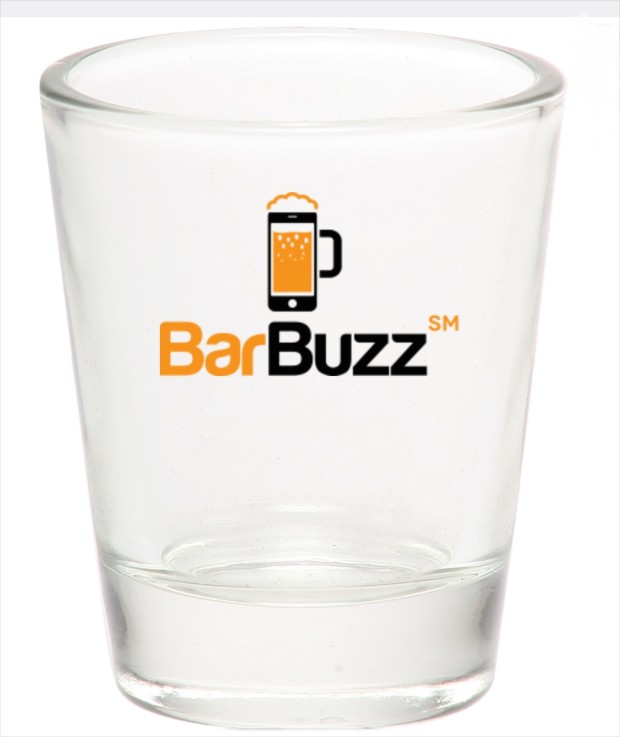 PERK: 1.75 oz SHOT GLASS
A WORD ON CROWDFUNDING
Not everyone has visited a crowdfunding site, though most people have heard about them. So here's a short recap of how they work:
1. Folks who have a great new product or business idea create a "campaign" seeking to raise a specific amount of money by a certain date (usually 30 days) to get their business going. The power of the crowd enables someone to ask for a little and get a lot (some popular campaigns become wildly successful and surpass their goals by double or triple!).
2. Folks who like the idea of the new business and see the value in it and want to support the creation of something new and unique will contribute to the cause.
3. Call them "Perks," giveaways, or swag – just like NPR and those famous tote bags and mugs, Indiegogo contributors receive what are called "Perks," from the campaign creators, depending on the level of contribution. The Perks are listed at the top right-hand side of the campaign page and listed by dollar amount. Find a perk you would like and consider giving at that level (BarBuzz has Perks designed for Individuals and Business owners). If you wish to contribute an amount not set up as a Perk, you will get the Perk at the next lowest level to that amount – unless you specify you don't wish to receive any Perk.
4. About two weeks after the campaign ends, the campaigner receives all the funds contributed, minus about 5% for Indiegogo and about 3% for credit card processors like Visa.
5. The Perks are then ordered and mailed to contributors and email updates are sent out periodically, updating contributors on how the raised money is being used and when the new product or business is officially launched!
Don't forget that the BEST PERK of ALL is that you will be able to download and use this incredible new social network partying app called BARBUZZ! And by contributing, you also get the much coveted VIP VERSION of the BARBUZZ app! Contribute now and encourage your partying friends to do the same!!!
All material Copyright 2016 BarBuzz LLC.
BarBuzz is a registered service mark of BarBuzz LLC. All other logos, service marks and trademarks are property of their respective companies and owners.