iCrowdNewswire - Sep 26, 2016
QuickVu Digital: Super Easy Rear Vision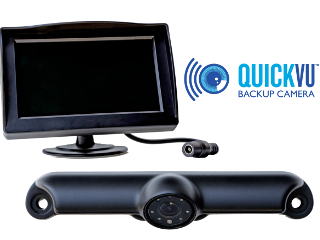 The first truly wireless rear view system is now even better. Easy, 5-minute, DIY installation!
See what's back there! Upgrade your car, truck, trailer, camper, or RV with this powerful rear view camera system that can be installed in minutes.
A Powerful Rear View Camera System that Installs in Minutes!
We all recognize the benefits of having a vehicle backup camera. But who wants to drill holes in your bumper or cut into your car's electrical system to install one? Now you can add a high quality backup camera to just about any vehicle or trailer in a matter of a few minutes.
The wireless backup camera is completely wireless and installs on top of your license plate with your license plate screws. The dedicated monitor can be adhered or suctioned to your dash area and plugged into a power port for ready access.
We have developed the Quickvu™ Digital wireless rear view camera to make it easy to upgrade any vehicle with a backup camera. We want you to be able to see what's back there!
Quickvu™ Digital Features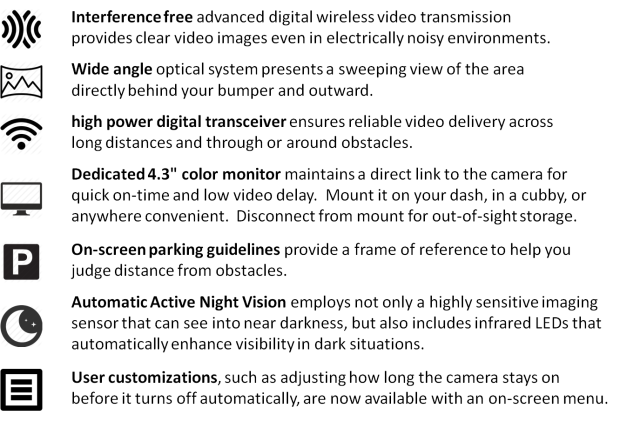 Rugged Weatherproof Camera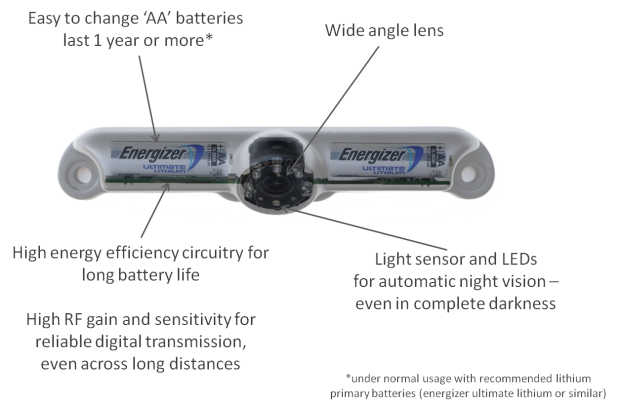 Our highly efficient, low power camera has been designed to operate on batteries. One pair of Energize Ultimate Lithium batteries will power the camera for a good year or more under normal use.
Dedicated 4.3″ Monitor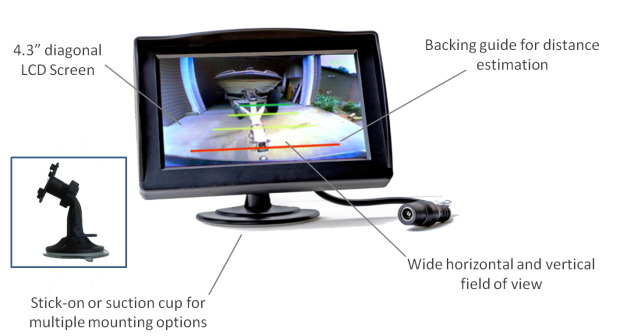 The monitor can be attached via adhesion or suction to the most suitable place on your dash – up high or down low. The wide angle image allows you to see directly below the bumper as well as above the horizon, and in a wide angle side to side.
Powerful Communication Link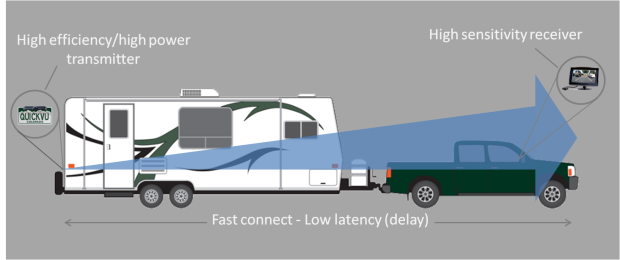 Quickvu™ Digital's communication link is designed for quick connectivity and highly reliable transmission of video, even across long distances. Line-of-sight testing yielded good, clear images over 1200′ away! Mount the camera on the back of your car or on the back of your trailer.
Automatic Active NightVision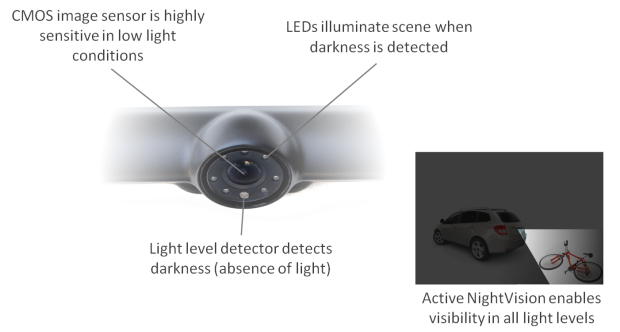 QuickVu's image sensor works in low light conditions. But if it is really dark back there, Six LED's turn on to light up the scene.
Who Are We?
Trail Ridge Technologies was founded in 2008 by Mitch and Bob, two veteran inventors from Hewlett-Packard Company who had successful careers developing and bringing multiple quality HP products to market. With over 40 granted patents between the two of them, Bob and Mitch have a proven record of innovation.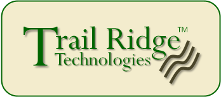 TRT is a small company committed to making technology simple for our customers, and our QuickVu™ Wireless Backup Camera systems do just that. Instead of sweating the installation process of drilling holes in your vehicle and splicing into its electrical system (or paying technicians to do so), our customers can install QuickVu™ in minutes with no special tools, no risk to the vehicle, and no expensive shop bills.
Why Are We Passionate About Backup Cameras?
When a teenager, Bob was a passenger in a car that was involved in a back-over accident. In seconds, an unseen two-year-old girl ended up under the rear wheel of a station wagon. While the injuries she sustained were not life threatening, the vision of gravel embedded in the tiny girl's legs persists in Bob's memories. We hope to help all families avoid such tragedies in the future.

Five years ago we introduced the first truly wireless general purpose after-market rear view camera system for cars and small trucks. This innovation made it possible for the average car owner to upgrade to a luxury, rear view option without major expense, effort, or risk to vehicle warranties. And sad experience shows how important enhanced rear visibility really is. Each year, thousands of children fall victim to back-over accidents and millions of dollars of property damage are incurred when drivers back into shopping carts, mailboxes, other vehicles, and more. Studies have shown that drivers using a rear view camera are less likely to have accidents when backing up.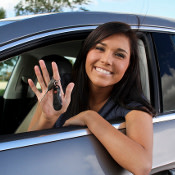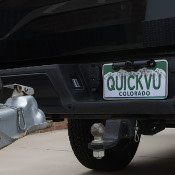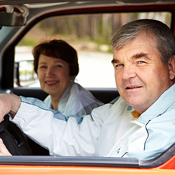 Now virtually every family can protect loved ones and property with enhanced rear view capabilities. Young drivers experience increased confidence when backing up. Aging drivers with stiffening necks and shoulders benefit from the added convenience a backup camera provides. And anyone who hitches a trailer, for the occasional boating trip or for the daily needs of the tradesman, can streamline the process with a QuickVu™ camera.
What Are We Doing Now?
While several hundred QuickVu™ owners have been enjoying the safety and convenience afforded them by this breakthrough product, we have been working on making it even better. Being the first and the best wasn't good enough—we knew we could delight our customers even more. We are now ready to launch the new, improved, all-digital Quickvu™ Digital wireless backup camera system.
Our Current Status
Prototypes Are Complete and Testing Passed
While we have been anxious to release our new design (and many customers have been anxiously waiting for it to be ready), we have taken the time to work out the kinks, make it right, and keep costs down. We have completed the design and testing of prototypes and are readying a pilot production run.
The Factory Is Preparing for Production
Our testing has surpassed even our best expectations, and we are thrilled to be ready to start volume production. The factory has produced several prototypes and is now gearing up for a pilot production run of several hundred units. Thereafter, the factory should be prepared to produce thousands of units per month.
How You Can Help
Did we mention that we are a small company? We chose to fund development ourselves and so have had to manage our resources and expenditures carefully. When you purchase one of our perks, you help us pay for the initial production run in advance, helping us manage our cash flow. You can help in a number of ways.
We are seeking pre-orders to allow us to pay for the pilot production run. If you are willing to wait a brief period for delivery after ordering now, we can raise cash to pay for the first run. Of course, we will reward you with a discount for helping us out.
If you already have a rear view camera in your vehicle, but you want to see a simple, low-cost rear view upgrade on the market to protect lives and property, your generous contribution will help us fund the production and keep Quickvu™ Digital affordable.
Millions of drivers need a backup camera, but few of them have heard of QuickVu™. You can spread the word to family, friends, co-workers, associates, PTAs, soccer clubs, drama and dance troupes, landscapers, handymen, and everyone who may benefit from this innovation. Send emails, share on social media, and use the telephone.
What We Need & What You Get
We need funds to pay for the initial production run. And we need to build awareness of this great product that will allow every driver to have the safety and convenience of a rearview camera.
Our perks are designed to give you a low priced opportunity to obtain a backup camera that can go from box to installed in minutes. Or, if you and all your loved ones already have a backup camera, our perks provide you the opportunity to make sure this product is available to all families by contribution funds.
This project is important to us, and we will proceed with production, even if we don't reach our entire goal. Meeting our funding goal will help us make Quickvu™ Digital available even sooner.
The Impact
Your help with our project will ensure that the new Quickvu™ Digital wireless backup camera becomes available for all families and drivers. It's possible that the life or property you save will belong to someone dear to you.
We have been selling QuickVu™ for several years, so we know the need and interest is great. We have been honored to receive high praise from our customers, both for the product we deliver and for the customer care we provide. We are anxious to provide even greater value to the customers we serve.
Risks & Challenges
We have tried to take on all the risks before offering this project to you. We have already designed, prototyped, and tested the new model. The new product has passed FCC testing, functionality testing, testing for waterproofness, and much more. It is ready to be built.
We have also begun lining up volume customers who have long anticipated this product, so we are confident of enduring success.
The remaining challenge is to get the factory geared up for production. We expect this to go quickly, but minor hitches may cause some delays. This is why we need customers willing to order now and wait a few weeks for delivery.
Spread the Word!
There are millions of drivers in the US alone driving vehicles without adequate rear visibility. How many of your friends, family, neighbors, and coworkers would be thrilled to know how easily they can upgrade their car or truck? You can let people know about Quickvu™ Digital via
Face-to-face
Phone call
Text message
Email
Facebook
Twitter
Pinterest
Instagram
Linked-In
Reddit
Your organization's newsletter
And more!
Don't let anyone miss this fantastic deal!