iCrowdNewswire - Sep 24, 2016
3 Months Independent,Objective Donbass Journalism
3 Months of totally independent, objective, English language journalism from Donbass, and more!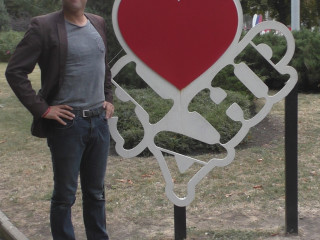 This is campaign to fund three months, up until the end of 2016, of completely independent, objective journalism from Donbass. The reportage will be in English, and it will – with your help – reach a wide audience. Your help will make a breakthrough in the fight against western propaganda, the fight to get the truth out of Donbass. This reportage is absolute anti-propaganda. Totally truthful. Everything, just as it is.
Support Unique, Independent Reportage from Donbass
We all know the western media is lying to us about the situation here in Donbass. And the Russia media also has their own agenda. This is a project to make completely neutral reportage from Donbass, and –
Bring the truth to as wide an audience as possible
Make professional reports, which are completely truthful in presenting facts as they are
Find interesting, and unique, alternative reportage from Donbass
I'm the journalist who has been reporting from Donbass since early 2014, and with your help, we'll keep going forward, keep reaching a wider audience all the time!