iCrowdNewswire - Sep 21, 2016
Nepal's Light
Supporting Nepal Earthquake Victims with a solar powered portable charging station.
The Project Story
Short Summary
I am a 22-years old electrical engineering student in Nepal, who built a solar-powered charger, named "The Nepal's Light", and this invention is currently powering 500 Earthquake victims homes in rural Nepal. I am looking to raise funds to distribute and manufacture this product to rural regions of Nepal, hardest hit by the Earthquake.
The Earthquake
On April 25th, 2015, a massive 7.8 magnitude earthquake struck Nepal, killing 8,000 people and injuring 21,000. The earthquake also triggered an avalanche on Mt. Everest, killing 21 – the deadliest day in Everest's history. In addition to the death and destruction caused by the quake, hundreds of thousands of people were were left homeless and lost access to basic needs like water, electricity, and communication services.
It's hard to describe what it's like to watch not only your home, but your entire neighborhood get destroyed by nature's fury.
This is a tranquil place with caring people of modest means; we didn't deserve this. People tried to console me, but their words did not ease my anguish. However, I am not going to dwell about the pain this tragedy inflicted on me, my family and my community. I am an engineer and I have been trained to solve complex problems, and that is how I decided to focus my energies.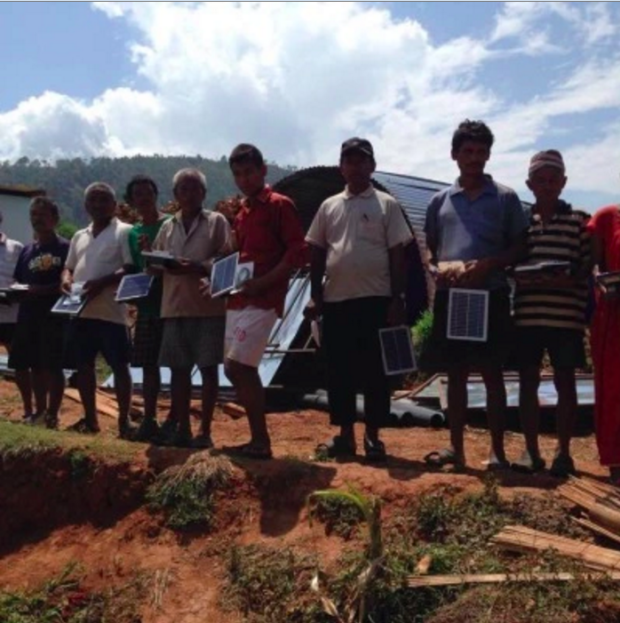 (Nepali Earthquake Victims holding the Nepal's Light, honoring those lost in the quake)
My Objective
My goal in this project is to inform people about the impact of this tragedy on the people of Nepal and to introduce an invention I designed to address one particular consequence of the disaster, i.e., that people have been left without an adequate source of electricity to power their homes as well as to recharge their mobile phones and other electronic devices.
Part I: My Upbringing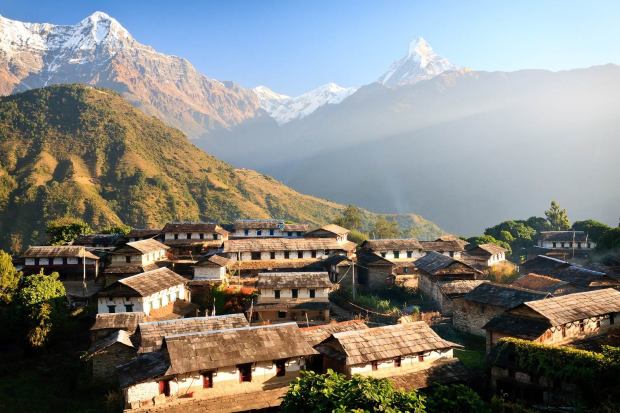 I have always been fascinated by electronics and how things work. As a teenager I was inspired by engineers and people who were adept at building and fixing stuff. Engineering, particularly hardware and electrical engineering, captivated me. This led me to apply to Khwopa Engineering College in Bhaktapur, Nepal, where I studied electrical engineering, and began my journey into the engineering universe.
In college, I really began to understand what I was meant to do: build things.
I transformed from a kid with lots of wacky ideas to a professional engineer with a mental framework for problem solving. Once the earthquake hit, I was immediately able to put my engineering training and passion to work.
Part II: The Inception of the Idea
The desperation I felt when the earthquake hit compelled me to conceive of some way to help these people – my neighbors – and my engineering background inspired me to devise a temporary, portable power source.
It dawned on me that a solar powered mobile phone charger that could also power some other devices and which also had a flashlight was an ideal, economical solution.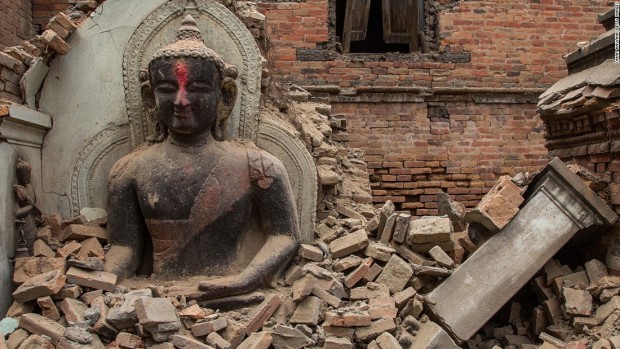 However, I soon found out that a similar device was already available on the Chinese market, but the shipping costs makes them prohibitively expensive. There were also similar devices in Nepal but they were also not affordable for most people. This is when I began to think about making an affordable portable solar powered charger for my Nepali community.
Part III: The Prototype
I drove to my Engineering Lab in Kathmandu, and I got to work on building a prototype. I scrapped together a spare solar panel, some electrical cables, solder, a soldering iron, and a variety of spare electrical parts, and spit out a prototype. Here it is: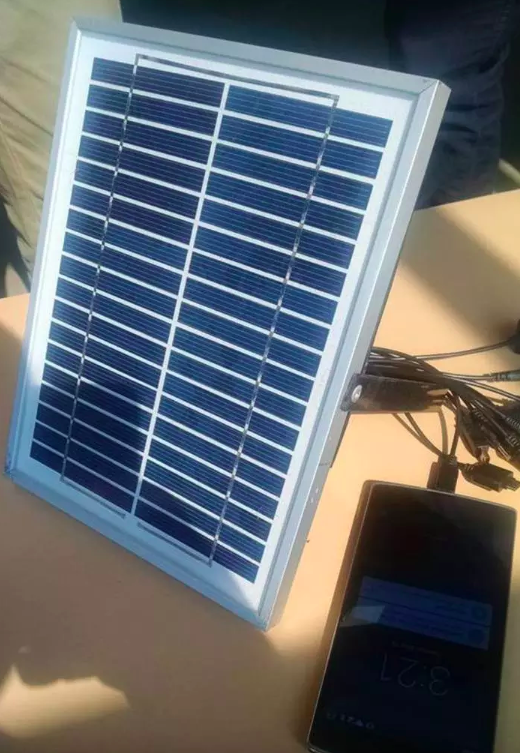 Part IV: Initial Manufacturing Run
A stroke of serendipity hit when manufacturers with whom I developed relationships when I was in college participating in tech hackathons became interested in partnering with me to build the product.
I showed the prototype to Sir. Bal K Joshi of thamel.com and he promised me he would help me manufacture the product so that it reaches to the needy. He introduced me to Ghampower, a solar company in Nepal.
I got to know about Bal Sir from Idea Studio Nepal. Idea studio is the platform that turns business ideas into reality by providing networks, funds and business strategies. I am fortunate that I was selected from my idea to initiate a robotics lab in Nepal couple of years ago. Because of Idea studio that I was able to talk with Joshi Sir and his network. Idea studio provided me with all necessary networks that I needed to explore. Idea studio is currently executing its 2nd session to find out sustainable business ideas. Thanks to idea studio for opening up opportunity.
With funds from Joshi Sir and with help from Ghampower, I was able to develop 500 such lights in just couple of weeks. The lights were sent to different rural districts of Nepal. Some of those lights were sent to Gorkha, the epicenter of the first earthquake where most houses were destroyed and there were thousands of casualties.
In persuading the manufacturers to back me, it didn't hurt that I had already sold 100 of the devices, and I had an impressive order book for many hundreds more.
We quickly ramped up and went into mass production, and with experience, we figured out how to make an even less expensive and higher quality product. The device now costs only $20 per unit – 3x less than competing devices in Nepal – and it not only operates as a mobile recharger but it also has and two lights attached to illuminate the device. The unit also includes a rechargeable torch-light which operates as a super flashlight.
When I first conceived of the idea, I was only thinking of designing a relatively cheap product to solve a desperate problem. However, working with the manufacturers forced me to focus on building a very high quality, reliable product, not just a cheap one. Now, allow me to give you a more detailed look at Nepal's Light.
The conditions I encountered trying to build the light were less than ideal. Just imagine a situation where you have to walk 5 Kilometers just to get a single LED light or a solar panel. I still remember that while I was was working on the final design at the factory an aftershock hit and we were terrified! In spite of this, I continued to work and finally completed the prototype and began manufacturing the product.
I need help in making this light a real product for the world.
I want to reach each and every village where there is no light and people still have no way to charge their mobile phones. To do this, I need funding in order to make a better product so that product works fine for longer time. I also need funding because we need to manufacture in high speed so that people in need get access to this light sooner.
As noted, we were able to manufacture 500 Nepal's Lights. We are now working on an improved version of the product on Collaborizm, as well as crowdfunding $10,000 on IndieGoGo to add new features to the device and to scale production to 5,000 more units.
How it Works
Under the hood we are using:
1 Solar Panel
Nepal's Light comes equipped with a model x solar charger. It is is durable and is designed for outdoor use.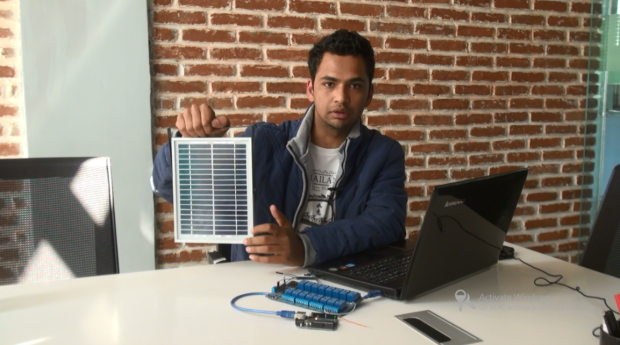 12 Hours of Illumination
The light, states here, can power an average home for x hours .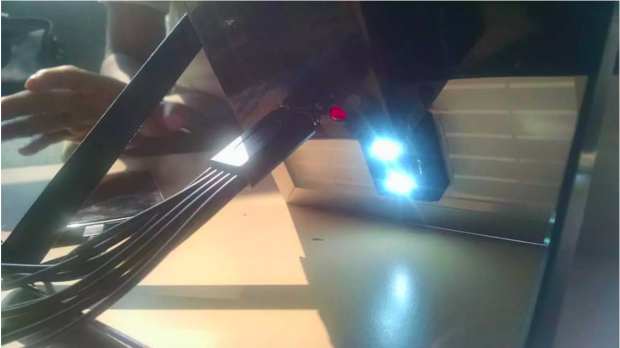 12 Hours of Cell Phone Charging
The Light comes with # chargers for cell phones, and can charge x phones for x hours.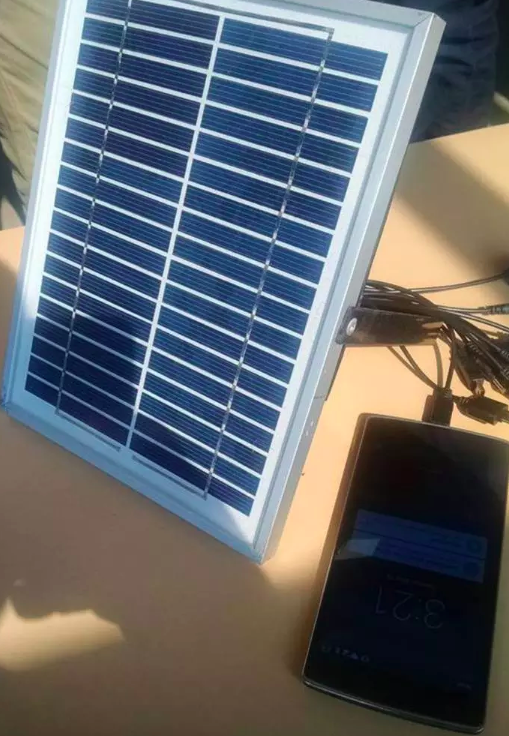 Business Venture
While my product addresses a major problem confronting Nepalis and I conceived of it out of my concern for my community, I must acknowledge that my venture is for profit – I am young and I support myself – though I only intend to cover my costs and make a modest return.

We have a viable business model; i.e. we have proven that we have a scaleable business and have secured adequate manufacturing capacity from reputable sources, we have a strong engineering/technical team, and we have reliable distribution channels.
Nepal's Light in Action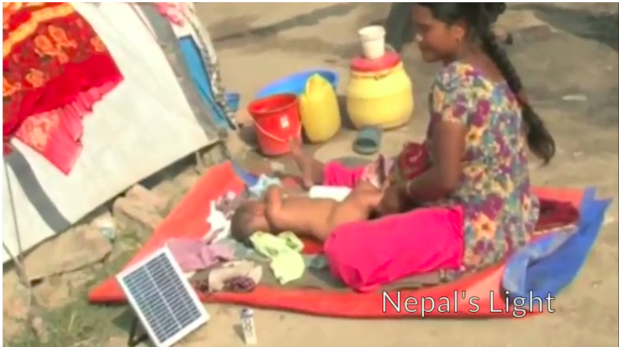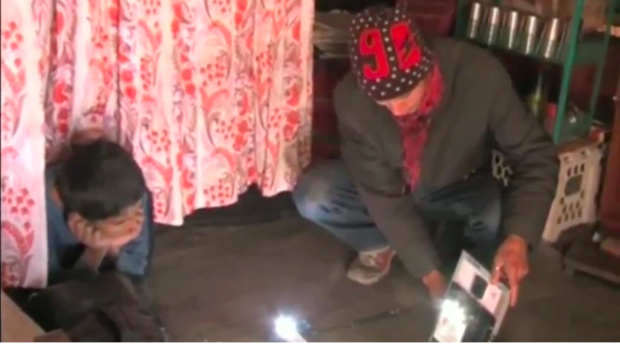 Why We Need The Funds
Manufacture 5,000 Units.
We are looking to manufacture 5,000 Nepal's lights with this money. It costs approximately $18 to manufacture 1 Nepal's Light charging station. The $10,000 will aid in this process.
Distribute 5,000 Units.
We will need the funds to also ship the products in Nepal, and other neighboring markets where people are desperate for a cheap light and charging station. It will cost approximately $10 to ship each product. The $10,000 will aid in this process.
More About Me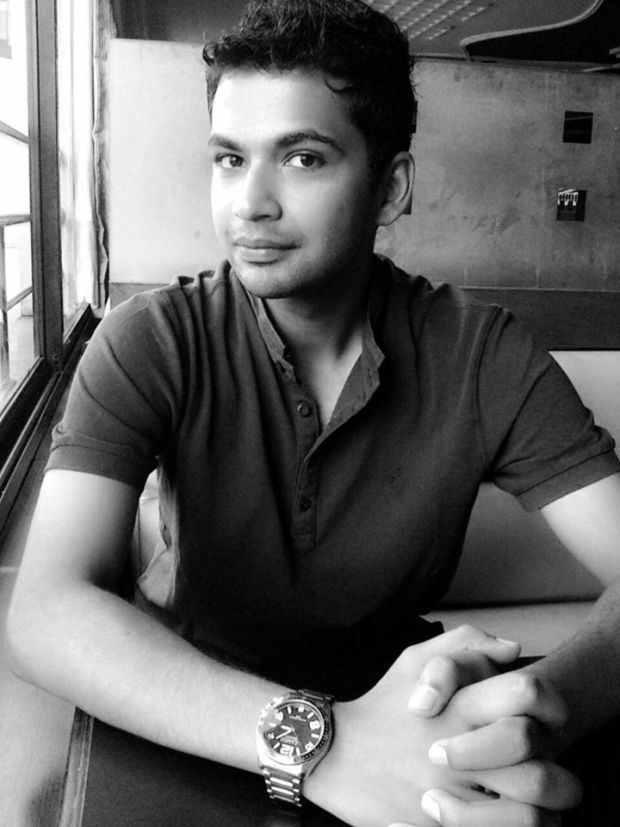 I am the inventor of Nepal's Light. I am 25 years old and studied at Khwopa Engineering College in Bhaktapur, Nepal, where I focused on electrical engineering. When the earthquake devastated my country, I knew I had to apply my training to help my community.
I first learned about Collaborizm when I had just built and was distributing 500 of my prototype devices to my community. The platform appealed to me because I had been working on my project alone, and Collaborizm allowed me to network with people who possess skills complementary to my own – around the world.
Collaborizm also allowed me to meet people with business experience who mentored me on converting my idea into a full scale business. Becoming part of this sophisticated, supportive community has given me confidence to launch an IndieGoGo campaign to raise $10,000 which I would use to add features to Nepal's Light (e.g., make it WiFi and GPS enabled, so that users could monitor and control the device via their cellphones and so users can be located in the event of another catastrophe.)
The Collaborizm Partnership
The Collaborizm community has been an invaluable tool in helping me advance my project and has also provided me with much needed encouragement. I am deeply grateful for everyone's support and I continue to rely on Collaborizm for mentorship, advice and to meet new teammates. I also enjoy using it to explore the many interesting projects and discussions people are posting on the platform. You can see Nepal's Light here:
https://www.collaborizm.com/project/41VwOaLoe
.
Work Accomplished on Collaborizm:
Launched my Project on Collaborizm
Collaborated with the Collaborizm Community to make my Project Video
Formed a team and found interested Contributors in the Community to help me push the project forward
Received advice on Electrical Engineering tactics/principles to help design the product
Help setting up the IndieGoGo Campaign :)
Crowdstorm manufacturing strategies
Continue to update community on Project progress and find new teammates and mentorship from the Community
More Photos