iCrowdNewswire - Sep 16, 2016
Eyelash Extender, WinkMagic
WinkMagic extends, combs and curls two hundred mink hairs in ten minutes.
WinkMagic extends, combs and curls two hundred mink hair in ten minutes. WinkMagic is designed for visionaries who challenge for new service and new beauty.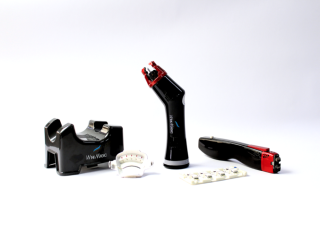 Applying WinkMagic lashes is a two-step process. First, the WinkMagic-Extender bonds natural mink hair from stored in disposable cartridges to a client's lashes. Next, the WinkMagic-Comber divides and curls the extensions for a natural look. The adhesives used are certified safe and the a plastic eye guard ensures there is no possibility of skin or eye irritation. Extensions last as long as the remaining life of the eyelashes, but can be easily and quickly removed through application of a safe 100% natural fruit oil.

Natural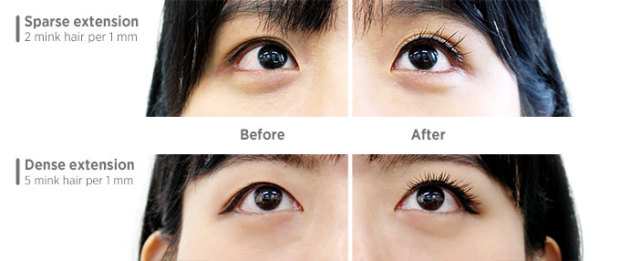 In the above photos, Sparse extension(two mink hairs per mm) and Dense extension(five mink hairs per mm) were compared.
Fast
Machine cycle time for extending 25 mink hairs took 55 sec.
WinkMagic cycle time for one eye is 6 minutes – five times faster than manual extension.
Safe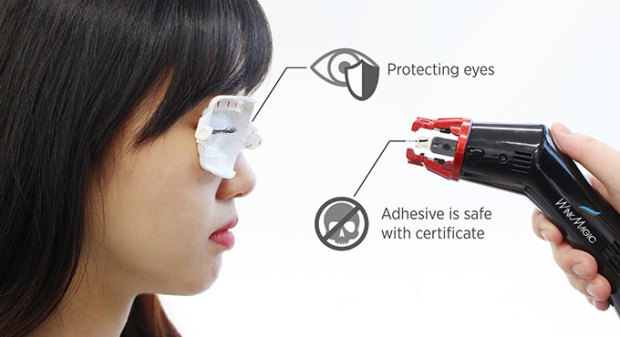 A contoured plastic shield protects both eye and eyelid during lash extension. The adhesive is safe with Material Safety Data Sheet(MSDS).
Long Lasting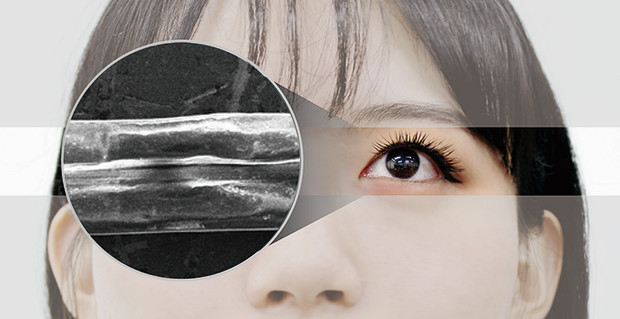 Extension remains in place until the eyelash it is attached to falls out naturally. WinkMagic creates a powerful bond to the lash by applying a 0.1mm layer of adhesive evenly around the lash.
Easy Removal
Applying a drop of 100% natural fruit oil dissolves the adhesive and the extensions can be removed using the WinkMagic-Extender in a few seconds.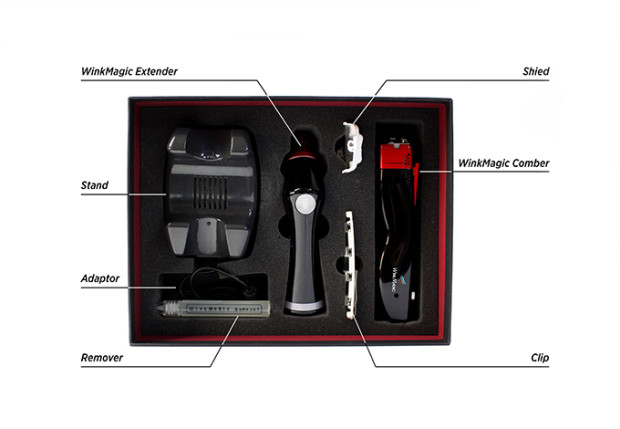 The Standard WinkMagic Package includes
1 WinkMagic-Extender
1 WinkMagic-Comber
1 Eyeshield
1 Lashes Clip (Long – 12 mm)
1 Bottle of Remover (20 ml)
1 Stand
1 DC Adaptor (3.5A-12V) and Power Cord
WinkMagic-Extender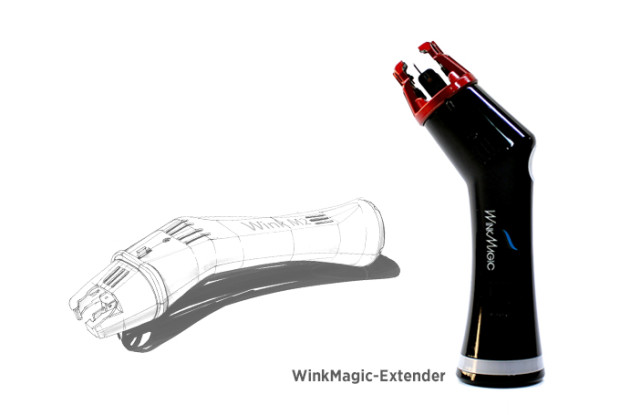 The Extender grips and applies eyelash extensions. Extension starts by touching the sensor, rest is automatic through a patented combination of pressure, heat and vibration.
WinkMagic-Comber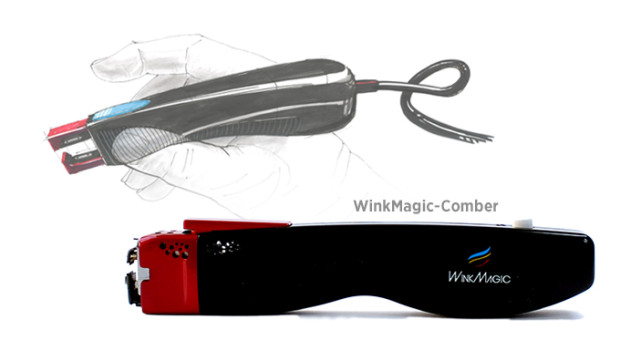 The Comber straightens, divides and curls extended eyelashes. Press the lever, rest is automatic.
Shield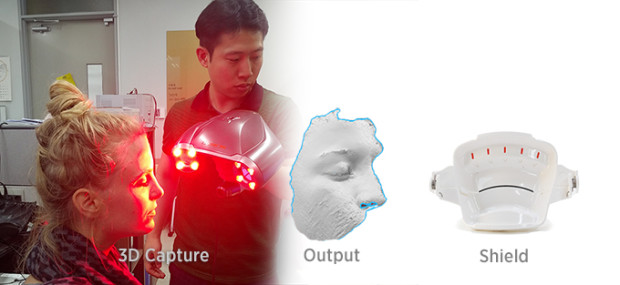 The Shield design is carefully modeled from 3D facial scans. It is manufactured from non-allergenic plastic and physically protects the client's skin and eye during extension. It ensures eyelashes are positioned in optimal locations for attaching extensions.
Clip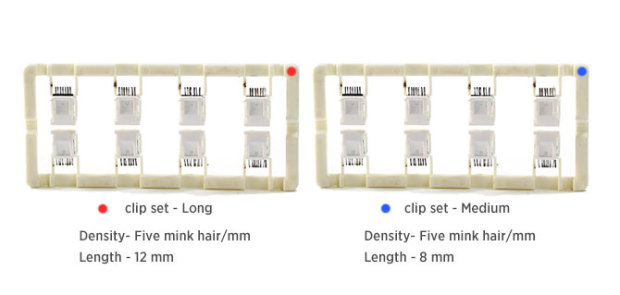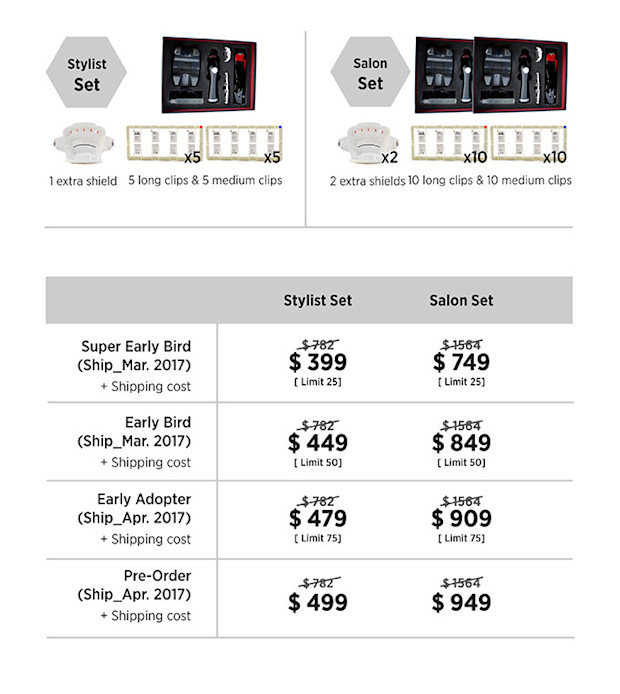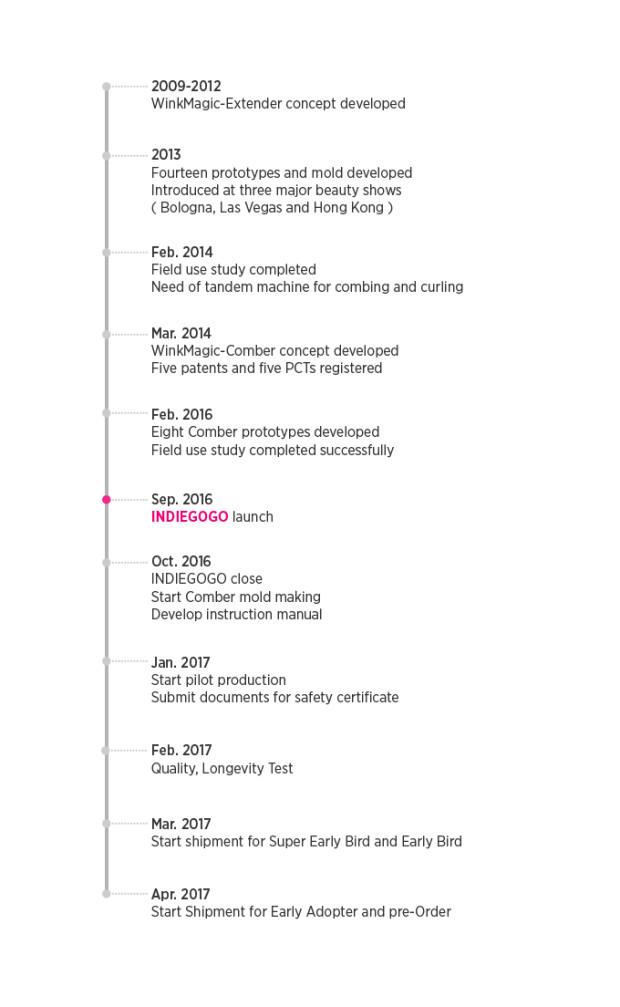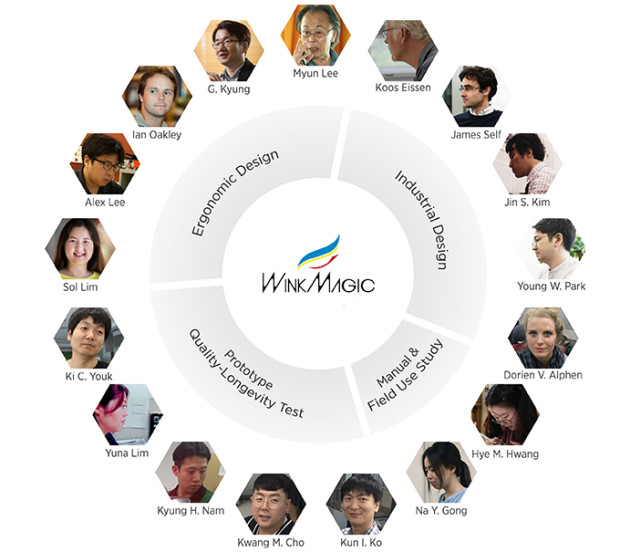 Risks
Prototype testing in both lab and field have been successfully completed. We foresee no major risk in the future. However, the first production run will go through a thorough inspection and fatigue test. This may cause minor delays in delivery. In the event of unexpected delays, we will keep you posted.
Challenges
The challenges for WinkMagic are mutual. WinkMagic offers stylists a new way to create beautiful eyelash extensions for their clients in a fraction of the time required by manual treatments. We're on Indiegogo to finance our initial production run, but the ultimate success of the product will depend on how creatively and successfully it is used in the salon.