iCrowdNewswire - Sep 14, 2016
wordee: Fun & Educational Light Drawing Robot Toy
A toy robot that creates glowing letters and illustrations for children to learn to read's education.
wordee is a new type of toy, that "draws with light". When you drag wordee on a specific light absorbing sheet, glowing characters or drawings are temporarily printed on the sheet. You can choose what wordee will print out for you by pairng with a smartphone app. When paired, there are various ways of how you can enjoy wordee, as there are features such as reading out words, letting wordee to print out what you drew in the smartphone app and so on.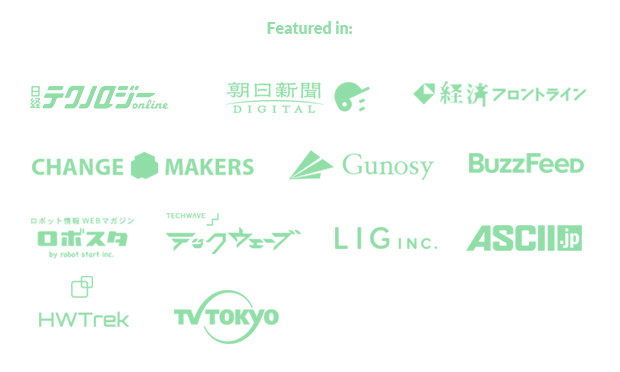 As technology continues to occupy a significant place in our world, children become familiar with smartphones and new technologies earlier and earlier.
We believe it's time to take advantage of what technology has to offer to create magical and fun experiences for young learners.
Inspired by the possibilities of the tech age, we wanted to create a toy that not only grabs children's attention but stimulates their curiosity.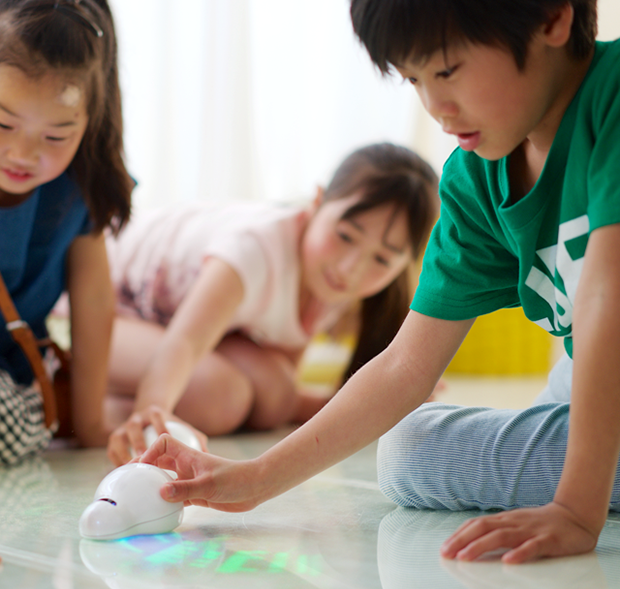 What do we mean by "draws with light"?
When you drag wordee™ on a specific light absorbing sheet, the toy will leave a glowing trail of words or drawings. wordee™ can print any type of words or drawings and since the toy is made to be interactive with the users, the way you can play with it is limitless.
A design that stirs curiosity
With its round shape, cute face, and shining eyes … wordee™ is designed to naturally encourage children 4-8 YO to play with our product.
Kids can naturally learn words by playing with wordee™
wordee™ presents fun opportunity for kids to be exposed with new words everyday, helping them to have a higher chance to learn them through a playful activty.
Perks

User's Voice
We have had several events in Japan to let people experience using wordee™. We have incorporated their feedback resulting in an improved toy that both parents and kids love to use. And improve the toy with their feedback. As a result, many parents and kids had a great time!
wordee™ Features
Because wordee can be paired with a smartphone app, there is a lot of features that can be used. There is an app we specifically made for wordee.

Word book
A smartphone app will show an illustrated picture that is correlated with the words, wordee™ will print. There are currently more than 80 illustrated pictures and we plan to update the content very soon in the coming months.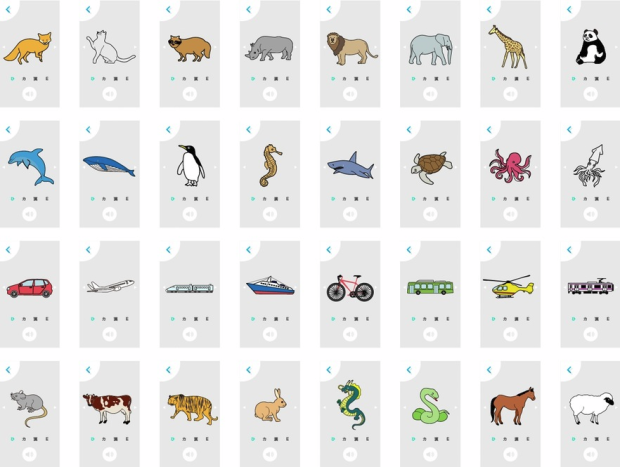 "Read Aloud" feature
In addition to the illustrated pictures, wordee will read out the word correlated with the picture. It is currently availble in Japanese and English, and can be adjusted according to the user's age. The technology used for the voice system, is from Toshiba's "RECAIUS™" cloud service.
Drawing Feature
When you go into a drawing tab of the smartphone app wordee™ can print trails of light that you drew for yourself.
Message Feature
When you enter a message in a smartphone app, wordee™ print the message out and leave a glowing trail. We believe it can be used as an entertaining communication tool between friends/families or some occasions like during a birthday party.
Limitless Ways to Enjoy wordee™
We are planning to upgrade our smartphone app in the future and will add more interesting features on the list.
・Expansion of word book function (Foreign language, history, mathematics opposite word etc)
・Entertainment function(quiz, game etc)
・Showing fairy story by wordee
・Relational function between contents and sound
・Drawing function with choosing illustrations(road, car, train etc)
People/Organization that Might be Interested
Household who wants toy as an educational tool
Kindergarten/Nursery School
Elementary School
Foster Home/Orphanage
Community Center
Pre-school for Kids
House teachers for young kids
And many other workshops
How wordee™ is made.
Under wordee™, there are LED lights that blinks in a certain frequency. By blinking in a specific pattern, it leaves various trail on the light absorbing, phosphorescent sheet for a certain period of time. This technology will be patented by Toshiba Corporation.
Specification
Size width: 3.1″ x length x 4.1″ height:2.3″
Weight about 110g(including battery)
Power supply Two AAA battery
Support Smartphone iOS/Android
Connection Bluetooth Low Energy
Sensors accelerometer, optical sensor
These specifications are current one. They should be changed without any notice because of under development.
Project Timeline
Thank you so much for checking us out. We hope to have you on board very soon so you can enjoy wordee with your children or friends. Please don't hesitate to leave a comment or send us a message if you have any questions.
Challenges / FAQ
Q. What is special about wordee?
A.When you swipe wordee on a special "Light absorbing phosphorescent sheet", Wordee leaves a temporary trail of printed light on the top of the sheet. We are using this technique to provide a new type of play/learning experience for your children.
Q. So what is the origin of the temporary light printing technology that wordee is using? Was there any similar technology in the past?
A. A similar type of technology is something that uses the concept of POV (Persistence of Vision) that utilizes how our eyes retains all images for a fraction of a second.
There were some similar techniques used in the an art form, but as far as we have confirmed, wordee is a first type of commercial product that uses light printing technique.
Q. What is the target user for wordee?
A. wordee, definitely a great toy present for Parents who have young kids learning new words. Also, it will be a great entertainment tool for education facilities/organization teaching young kids.
Q. What kind of tech is being implemented in wordee?
A. wordee has an LED panel below, that blinks a specific pattern of light, that becomes into a specific word or drawing as you swipe it on a light absorbing special sheet.
Q. When will you launch the product?
A. We are planning to release it by the end of 2016 if things are met according to plan.
Q. What is the available shipping location?
A. Any country that is shippable from Japan will be our shipping location. You can check the delivery countries and days on here.
Q. How will Wordee be mass produced?
We will collaborate both Japanese and foreign companies which provide electronics manufacturing service for us.
Q. How will wordee be sold to the public?
A. After finishing the crowdfunding, we plan to sell by direct sales and distributors from JellyWare.Also, we have carried out the recruitment of distributors. If you are interested, please contact us from here of the contact form.
wordee™イベント情報
今後、様々な展示会やイベントに出展予定!ぜひ、販売前のwordeeを触りに来てください!
最近は、小さなこどもでもスマートフォンを使えてしまうように、テクノロジーがあたりまえの時代になりました。そんな時代だからこそ、こども達にはまだ誰も見たことがない、不思議で魔法のような体験を提供したい。こども達の好奇心をくすぐり、思わず夢中になってしまうようなそんなおもちゃを作りたいと思いました。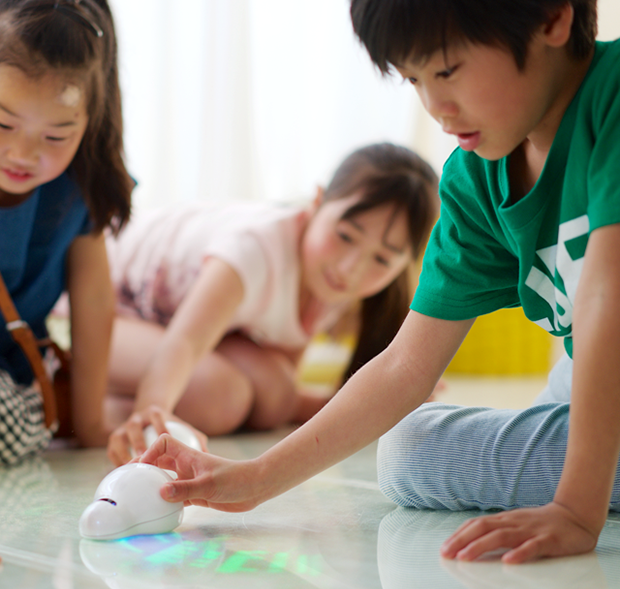 「光のお絵描き」とは?
「wordee™」を動かすと、専用のシートの上に光る文字やイラストが浮かび上がります。どんな文字でも絵でも出すことができ、しかもインタラクティブに変えることができるので、遊び方は無限です。
好奇心をくすぐるデザイン
まんまるのカタチ、可愛らしい顔、光る目…子どもたちが思わず遊びたくなるようなデザインに仕上げました。
遊びの中で、自然に文字に触れられる
楽しみながら言葉に触れることができ、子どもが言葉を覚えるきっかけをつくることができます。
ご支援へのリターン
右上の「Perks」よりお好きな支援プランをお選び下さい。
ユーザーの声
これまで日本国内でwordeeを使ったワークショップを開催してきました。子どもたちの楽しそうな様子を御覧ください!
様々な機能
専用のスマートフォンアプリと連携することでさらに様々な機能を使うことができます。

絵本機能
wordeeから表示される文字に対応したイラストを表示。イラストの数は、なんと80種類以上!今後も追加していく予定です。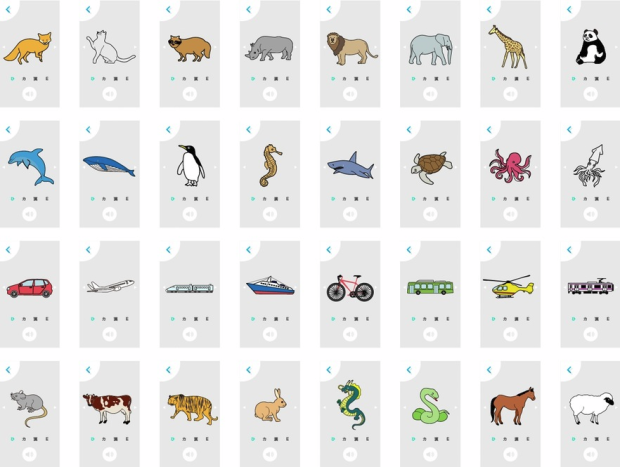 音声読上げ機能
さらに合成音声による読み上げを行います。漢字や英語にも対応しているので子どもの年齢に合わせた学習にも使用できます。この読み上げの音声には、東芝の音声・映像活用クラウドサービス「RECAIUS™」を活用しています。
お絵かき機能
スマートフォン上で自由に描いたイラストをwordeeから表示できます。
メッセージ機能
スマートフォンからメッセージを入力して、wordeeで表示。家族間の伝言やパーティーでのサプライズなど様々に使用できます。
無限に広がる遊び方
今後、スマートフォンアプリは継続的なアップデートを行い、以下のような様々な機能を追加していく予定です。
絵本機能のコンテンツの拡充(外国語、歴史、算数、反対語等)
クイズ、ゲームといったエンタテインメント機能の追加
童話などのコンテンツをwordeeで表示
各種コンテンツに効果音を連動させる機能
道路とかクルマ、電車等イラストをスマートフォンで選択してwordeeで描く機能
このような方々にご使用いただけます
ご家庭でのおもちゃ、教材として
幼稚園、保育園
小学校
児童養護施設
コミュニティセンター
幼児向け学習塾
幼児向け家庭教師
その他各種ワークショップに
wordee™の仕組み
底面のLEDを点滅させ、蓄光シートを感光させることでどんな図案でも描くことができます。この技術は㈱東芝が特許出願中です。
仕様
サイズ 幅:79mm 奥行き:105mm 高さ:59mm
重さ 約110g(電池含む)
電源 単4電池2本
対応 スマートフォンiOS/Android
接続 Bluetooth Low Energy
センサ 加速度センサ、光センサ
上記は開発中の仕様となり、実際にお届けする商品とは異なる場合があります。
プロジェクトタイムライン