iCrowdNewswire - Sep 14, 2016
Recyclator – 3D printing from waste – Design
No more filament, no more trash. Make your own pieces made from trash.
Every day we throw away a lot of plastics that pollute the environment. All we know that recycling is the solution, but for companies it is cheaper to produce and to recycle plastic pollute. This project seeks to design a recycling machine using 3D printing. So you can transform household waste into useful things like vases, pencil holder, ornaments, toys, art, phone cases, etc. The final product will: CAD parts, BOM, usage guide and guide assembly.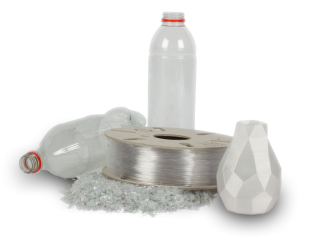 Hello, my name is Eduardo Vieira, Mechanical Engineering student from Venezuela. I am an ecologist and every day I see with concern the accumulation of plastic waste on our planet. Thinking about it I plan to design a machine to recycle 100% opensource that each of you may have in your home. Thus it could be recycled in a simple way, without all the difficult process that has not been carried out.
With your donation will design and build a prototype. At the end everyone will have access to the design (as will be opensource) but without your support may not be true.