iCrowdNewswire - Sep 12, 2016
Enchanted Passage Children's Bookstore
Help us to foster a love of literacy, stimulate imagination and inspire creativity in tots to teens.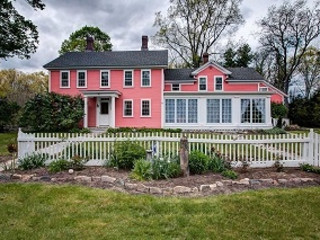 Opening Soon: A New and Innovative Indie Bookstore in the Blackstone Valley Corridor of Massachusetts! Enchanted Passage Children's Bookstore and Enrichment Center will be a children's bookstore, but so much more, offering thematic activities and parties, author and special guest events, creative workshops and educational programs for kids and adults all focused on fostering a love of literacy, stimulating imagination and inspiring creativity in every child (and adult) who enters the door.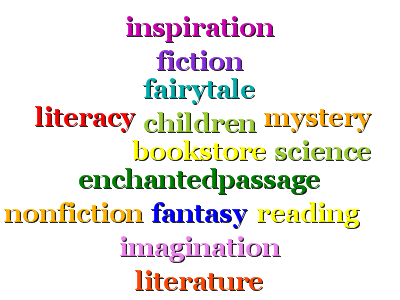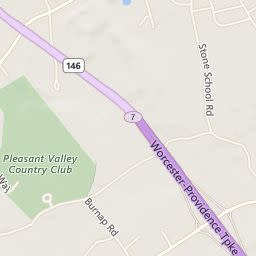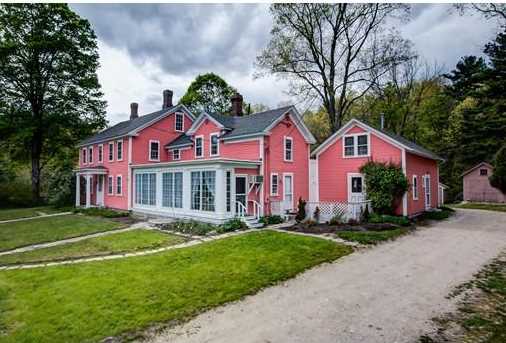 Short Summary
The more you read, the more things you will know. The more that you learn, the more places you'll go. ~ Dr. Seuss, "I Can Read With My Eyes Shut!"
Hello and thank you for entering into the Enchanted Passage Story.  My name is Sandy Loomis and I have been a successful business executive/administrator in various non-profit organizations for the past 20 years. My daughter, Kimberly Cake, was a successful business owner for years prior to embarking on her career as a teacher and administrator. Together we have been working with children and families for more than 30 years and recognize the serious level of illiteracy in our youth today.  We feel compelled to do our part to help reduce illiteracy thus we decided to make a dream come true by combining our business expertise, passion for helping children and our own love of reading to open this unique children's bookstore.
We have seen first-hand what an importance reading has on children. We are establishing a distinctive place where creative exploration engages young readers, and the adults that love them.  Our mission will be to bring books to life and make reading a fun and joyful experience so that children develop a love of reading that will last a lifetime, thus creating a community of more literate individuals. They will pass through genre-based 'realms' that will engage and entertain both children and adults alike.
So why now? A significant number of life events occurred over the past 24 months making this just the right time for pursuing our dream; the loss of both of Sandy's parents produced an inheritance to support the dream and the birth of Kimberly's beautiful micro-preemie baby girl, Kristiana, bringing an awareness of an important community need. Read more about Kristiana below.
What We Need & What You Get
We need your help! We have compiled our financial resources to purchase the most charming 1824 Colonial house, fixtures to hold our books and other merchandise and the necessary operational equipment.  In order for us to open the doors, we still need to raise $50,000.00.  We will use these funds to purchase the opening inventory for Enchanted Passage which will include:
Quality fiction and non-fiction
Kristiana's Korner (infant, toddler and preemie stories and board books)
Early and leveled readers, elementary, middle and young adult titles in each 'realm' ~ ~  Fantasy Forest, Fairy Tale Castle, Adventure Isle, Mystery Manor, Outer Limits (Sci-Fi) and Graphic Novels
A Parent and Teacher section with fiction and resource selections
A carefully chosen line of toys and educational products and book related items
Hand-picked quality and unique gifts
If we are not able to reach our $50,000.00 goal, we will be forced to open with a reduced inventory. We are on a tight deadline to place our initial order.  There is construction, artwork, merchandising and lots of details to finish so that we can open as soon as possible.  Our goal will be to open between Halloween and Thanksgiving.
We are grateful to you for your support and for every donation.  We have created exciting perks for you when you donate that we know you will enjoy. In today's world, what does $20 get you? A movie for two (without popcorn), dinner for two (at McDonald's), or maybe a special book.  But, that same $20, or more if you can, will help ensure that Enchanted Passage opens its door and motivates countless numbers of children to read for fun.  Imagine a world where we defeat illiteracy…
The Impact
There is a great need for an independent bookstore in this area for so many reasons. Economically, buying locally supports small businesses and keeps tax dollars within the community, provides local employment opportunities, and creates a Third Place for people to gather.
By helping us open the doors to Enchanted Passage, you can effectively help us to battle illiteracy rates in MA. As a teacher, Kimberly has seen the great impact that books can have on children.  We are committed to continuing this impact through every interaction that happens at Enchanted Passage.  Great things can happen when you put a book in the hands of a child!
I hated to read until I read Harry Potter.  When I'm reading it, he feels like one of my best friends. ~ Ellie, age 9
Books are like magic.  I can go anywhere I want to in a story! ~ J.J, age 7
My best kind of day is when my mommy reads to me and we drink hot chocolate and it's just us. ~ Emma, age 5
Beyond the importance of literacy, we recognize the importance of reaching out to the community of preemie families.  Kimberly's daughter, Kristiana Grace, was born at UMass Memorial hospital extremely premature, at 24 weeks, weighing just over a pound.  She spent more than 4 months in the Neonatal Intensive Care Unit (NICU), and most of the first year of her life in and out of hospitals in Worcester and Boston.  Books have already been important in Kristiana's journey toward becoming an active toddler.  Through Kristiana's journey we have learned that MA has large population of premature children. We are committed to serving them and their families at Enchanted Passage.
Between 1992-2002, MA had a 38% increase in preterm birthrate, making it the highest in the nation. (the cause is still under investigation). According to the doctors, nurses, therapists and specialists at both UMass Memorial and Mass General Hospital, there is a substantial lack of resources and socializing opportunities for these families leaving them feeling isolated and lacking of support. Preemies often have significant medical and immunological challenges that prevent participation in community events such as meeting Santa and public story times. Enchanted Passage will offer Kristiana's Korner with a curated selection of books and stories for preemie families, as well as social networking opportunities, a sensitive story time and private visits with special guests throughout the year.
NICU families are strong and courageous.  They will do anything for their little fighters.  Sometimes, something as simple as sharing a book can build hope for a future. Enchanted Passage will be a special place for them to go and share this with other families.  ~Lynn, NICU nurse
Did you know that:
Research shows that reading to children as early as infancy makes a significant impact on literacy, so it is recommended to start reading to children at birth and even earlier.
Just 20 minutes a day of reading can significantly increase reading fluency and comprehension.
When children are not reading at grade level by third grade, they are 4 times as likely to not finish high school.
MA had the best reading proficiency rate among all states in 2013, and that was with only 47% of fourth graders being proficient readers.
According to the most recent statistics 19% of high school graduates cannot read
Teens and adults with a literacy deficiency manifest difficulties in adulthood that negatively impact economics, crime, health and social justice.  The roots of these difficulties can be tracked back to literacy development in early and elementary learning.
Fostering a love of reading is the key to making children lifelong learners.  Children must first learn to read so that eventually they can read to learn.  Books can take people anywhere they want and allow people to use their imagination to visualize what is written in words.  There is no greater love than the love of reading! Enchanted Passage will provide many opportunities to foster a love of reading with story times, workshops and an endless supply of books that will reach children of all ages. ~ Megan Harrington, Special Education Teacher
Risks & Challenges
Although every business has risks and challenges, we are pleased to tell you that we have consulted with and received feedback from multiple experts in the industry (including a venture capitalist, SCORE mentor, banker, attorney, accountant, multiple book vendors, existing bookstore owners and others) regarding our concept for this bookstore.  All of their responses have been very positive and enthusiastic, and they all strongly support this endeavor for its uniqueness and importance.
We are a member of the American Booksellers Association (ABA) and the New England Booksellers Association (NEIBA), and have been able to supplement our knowledge with their vast resources as we have been preparing to open.  We have participated in numerous educational trainings on managing an independent bookstore, as well as having a wealth of knowledge and expertise in facilitating group activities and educational workshops, so we are quite confident in the success of Enchanted Passage Children's Bookstore and Enrichment Center.
Other Ways You Can Help
Thank you again for taking the time to learn more about Enchanted Passage Children's Bookstore and Enrichment center.  We are so grateful for your willingness to help us to bring this dream to life, but we know that at this time you might not be able contribute, but that doesn't mean you can't help:
Please help us to get the word out about Enchanted Passage!
Share us with the people on your contact list
Talk to others about us and invite them to view this Indiegogo campaign
Like us on social media
Use the Indiegogo share tools.
Thank you for watching and for all of the support as we turn a dream into reality.  We can't wait to see you at Enchanted Passage to join us on this adventure. Come and visit us! We would love to see you, say hello and help you to find the perfect book for that special child in your life, or just for you!