iCrowdNewswire - Sep 10, 2016
Project Hope
This film project is to bring to public awareness on the problems of infertility on families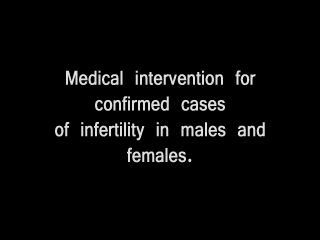 Infertility is a silent breaker of homes. This project will serve as an awareness tool to expose us to it's symptoms and steps to preventing and curing it
My name is Tommy Aniekeme and I am a creative Director with Eagleview Media.
Project Hope is so dear to me in that it casts more light to infertility issues faced in many African homes and steps to preventing or curing it and it is very important to me because it cuts close to home.
What contributors will help me achieve is bringing this message of hope even to the grassroots that infertility is bad for every home and that there is still hope for every expectant mom with the revolutions in technology.
We need $25000 in funding as these funds would go into production costs, logistics, creatives and permits amongst other miscellaneous
The unique perks contributors get is that they will have opening/end credits accrued to them This means that their name or company name/logo appears on the film. and if the funds do not meet the goal the movie would still be done and the rest used for rural education on infertility, both in males and females.
the importance of this project to the contributors is that it will also position them as contributors for change, to right the wrongs life throws our way
The risks involved on this project is, the fear of intimidation etc and how we plan on controlling this risk is gaining the trust of the subjects and also, meeting with the relevant agencies and partnering with them.
Please help get the word out. Infertility is on the rise in both African males as well as females. Early detection and early treatment helps in arresting the situation and helping us get happy homes.