iCrowdNewswire - Sep 8, 2016
Engaging Lectures with Everyday Experts – ELEE
The Spirit of Life-Long Curiosity; the Art of Local Inquiry
Help fund the Engaging Lectures w/ Everyday Experts (ELEE) Series at the Rosendale Theatre by pre-buying tickets, packages, sponsorship, or simply donating to this locally-sourced education program. Read more about our story here, watch the video, or visit our website at EngagingLectures.com.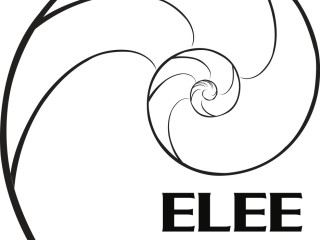 ENGAGING LECTURES with EVERYDAY EXPERTS (ELEE) is a locally-sourced lecture series at the Rosendale Theatre which highlights local experts and passionate amateurs alike whom present upon a broad range of themes, disciplines, and ideas. Each evening showcases three Everyday Experts whom offer compelling and thought-provoking 15-minute lectures. The lectures are then followed by a panel discussion where all three experts are able to engage each other, as well as respond to questions from the audience. Each evening's content will vary by month, yet the ELEE series is geared towards inspiration, creativity, conscious-living, sustainability, nature-awareness, and community-building themes.
The ELEE Series' mission is fourfold:
1) Showcase the amazing and diverse people of the Mid-Hudson Valley, and provide a space for them to share their gifts, work, and passions with their local community.
2) Start important conversations regarding conscious-living, creativity, inter-disciplinary exploration, inspiration, and civic-engagement.
3) Present meaningful and grassroots education to the local community that is professional, heart-centered, and affordable. In this place community members of all ages and backgrounds may continue to learn and find inspiration in a diversity of realms, as well as network with other like-minded people.
4) Elevate us all to begin to see ourselves and others as "Everyday Experts" — honoring our talents and passions, while also providing a potent call to engage and take initiative in our own lives.
In this light, we may begin to all see our own lives as our greatest work, while also feeling supported and networked as we share and cross-pollinate across disciplines. This format uses creativity and inspiration as the foundation of community-building and 'out-of-the-box' thinking. The ELEE Series also aims to directly foster unexpected and unique collaboration. Inter-disciplinary by design, ELEE showcases experts from diverse backgrounds, as well as cross-pollinates content from seemingly different fields. Within the technological age, the value of human ingenuity is increasingly within the ability to see across disciplines, and then synthesize meaningful conclusions and action. The ELEE series is founded on this synthesis, while simultaneously encouraging audience members to expand, connect, explore, and diversify their own pursuits.
ELEE is currently being piloted at the Rosendale Theatre, in Rosendale, NY. ELEE evenings will be the SECOND TUESDAYs of each month, beginning on September 13th. Visit EngagingLectures.com frequently for a full schedule, and updates on each evening's presenting experts and themes.
———————SCHEDULE OF SPEAKERS————————–
September 13th:
1) STEVE GORN, bansuri virtuoso – "The Transformative Power of Music"
2) BARBARA NEIMAN, occupational therapist, yoga instructor, and author of Mindfulness and Yoga Skills for Children and Adolescents – "My Calm Place : Tools to Manage Our Collective Trauma"

3) TAMMI PRICE, N.D., naturopathic doctor, acupuncturist – "Nourishing Destiny and the 5 Element Theory of Chinese Medicine"
October 11th:
1) JOHN MICHELOTTI, mycologist – "Pairing with Fungi; How We Can Improve Ourselves, Our Environment, and Our World"
2) STEPHANIE HERTEL, herbalist, garden coordinator at the Anderson Center for Autism – "Horticultural Therapy and Herbalism in Autism Spectrum Communities"
3) JOEL ELDER, distiller, owner-operator at Quita Essentia – "Heirloom Grains in the Hudson Valley and the Past and Future of Distilling Culture"
November 8th:
1) BARBARA BASH, calligrapher, illustrator, author, performance artist – "The Leap to Letters : The Evolution from Natural Forms, to Pictograms, to Letters"
2) ARTEM REPIN, Native-American style flute builder – "The Magic and Music of Emptiness"
3) SARAH URECH, assistant director of the Omega Women's Leadership Conference – "Playback Theatre, Presence, and Building Community Through Stories"
December 13th:
1) DAVID BROWNSTEIN, founder and executive director at Wild Earth – "Wild Earth – Creating a Nature Connected Mentoring Community in the Hudson Valley"

2) DIANA SEILER L.M.T, massage therapist, massage instructor, mindfulness instructor – "The Origins of Thai Massage and the Future of Healing Touch in The Paradigm of Modern Medicine"
3) CASSIDY BARNES, inventor, mathematician, metal worker – "The Mathematics of Nature and the Future of Human Systems"