iCrowdNewswire - Aug 31, 2016
Classi: A Smart Strap For Your Classic Watch
Upgrade your classic watch with discreet notifications, activity tracking, and much more.
Upgrade your classic watch with Classi, a leather smart strap that gives your watch smart features. Classi integrates the best of wearable technology into a classic leather watch strap. With Classi, you can track your activity, receive notifications via vibration, navigate to your destination handsfree and send out for help with the push of a button. Classi also has a phone loss prevention feature and will vibrate strongly if you're forgetting your phone.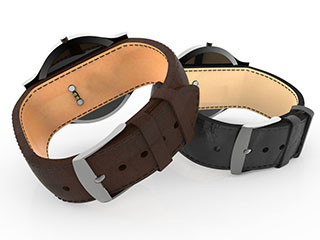 Choose your language/ Escoge tu Idioma/ Choisissez votre langue:
English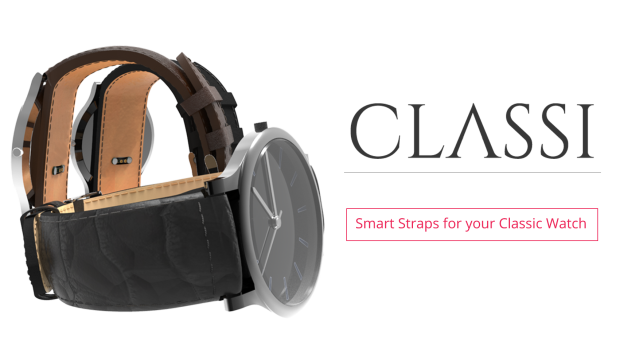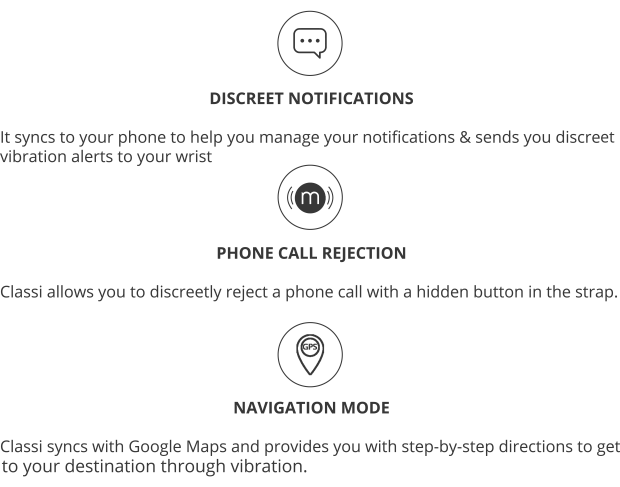 ADDITIONAL FEATURES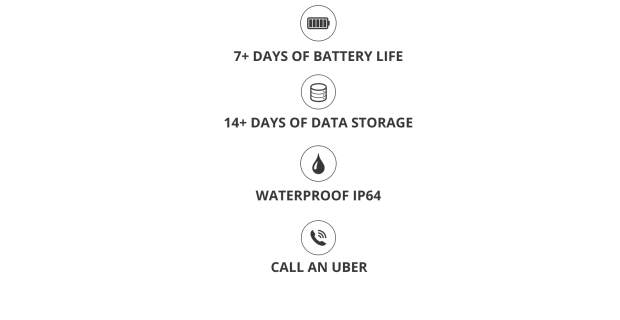 WHAT CAN CLASSI DO FOR YOU?
Classi is the perfect fit for your classic watch. It looks like a regular leather strap in appearance, but it's powered by the best wearable technology on the inside. With Classi, you can use technology to improve your everyday life while keeping your beloved classic watch. Classi integrates the same features as today's best wearable tech inside a classic leather watch strap that you can fit to your favorite traditional timepiece.
With Classi, you can make your own watch smart!
WHY CLASSI?

As wearable technology invades our lives, our world is becoming even more connected. Many of you are now faced with a dilemma: do I wear my classic watch or do I wear my smartwatch?
Some of you wear both, some of you value connectivity more than classicism and have made the switch, and some of you will never give up your beautiful traditional timepiece for one of today's gadget-like wearables.
Powered by our top-notch sensors and machine learning algorithms, Classi is full of features that can enhance your everyday life discreetly without requiring you to give up wearing your beloved classic watch.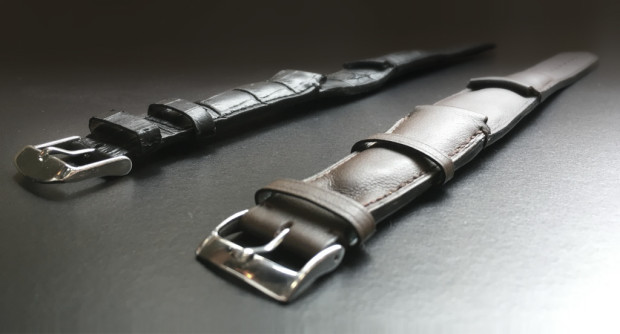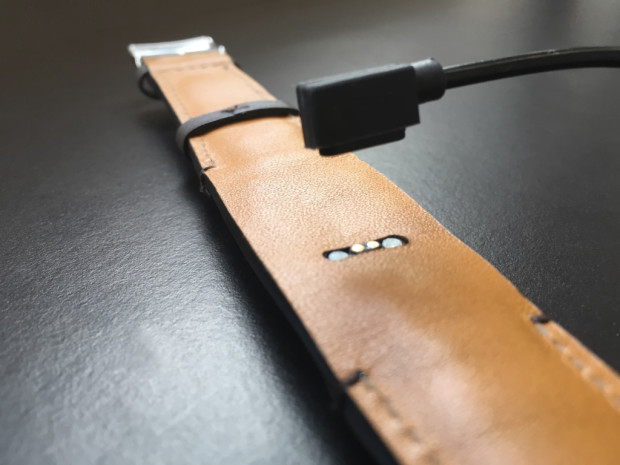 \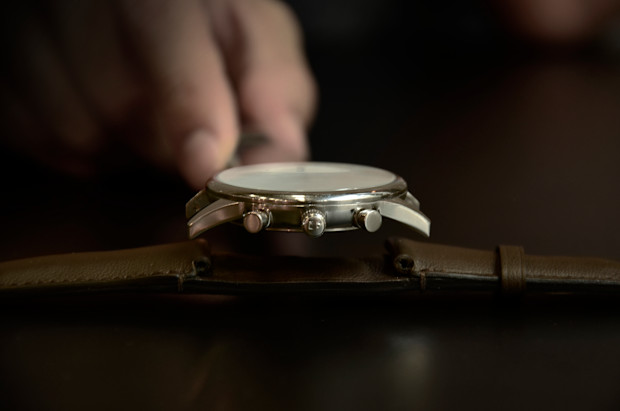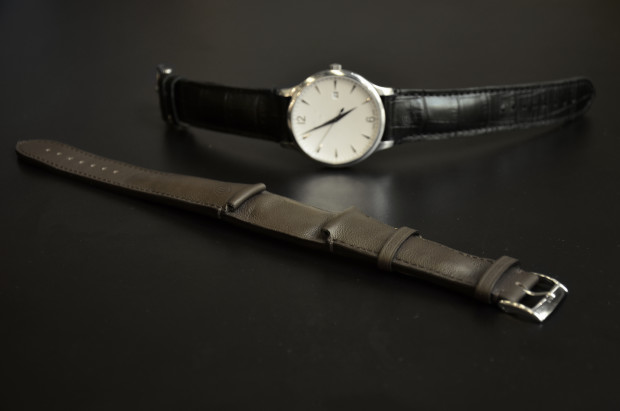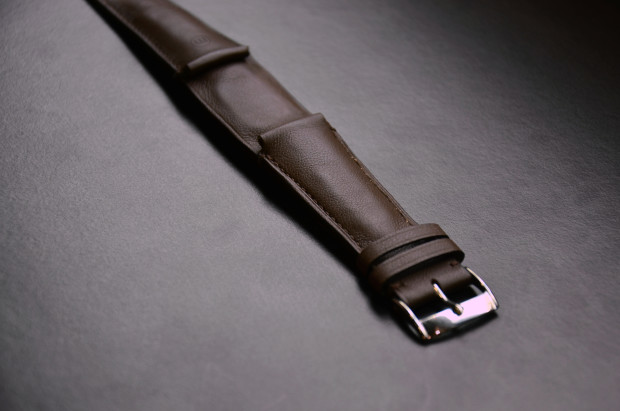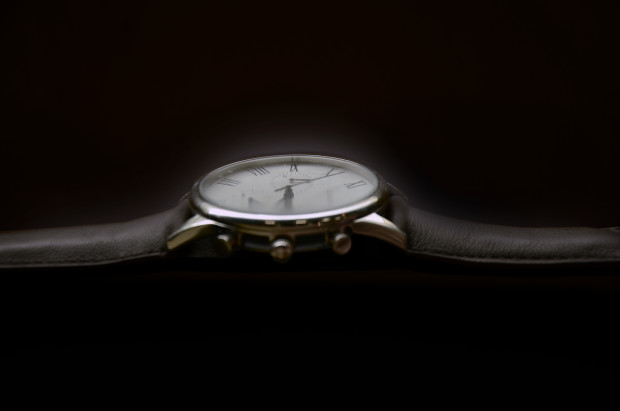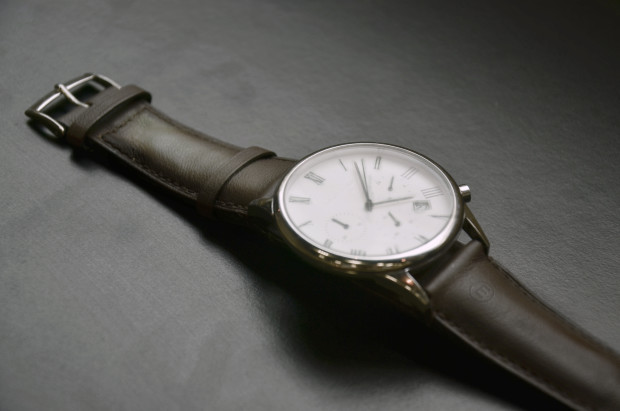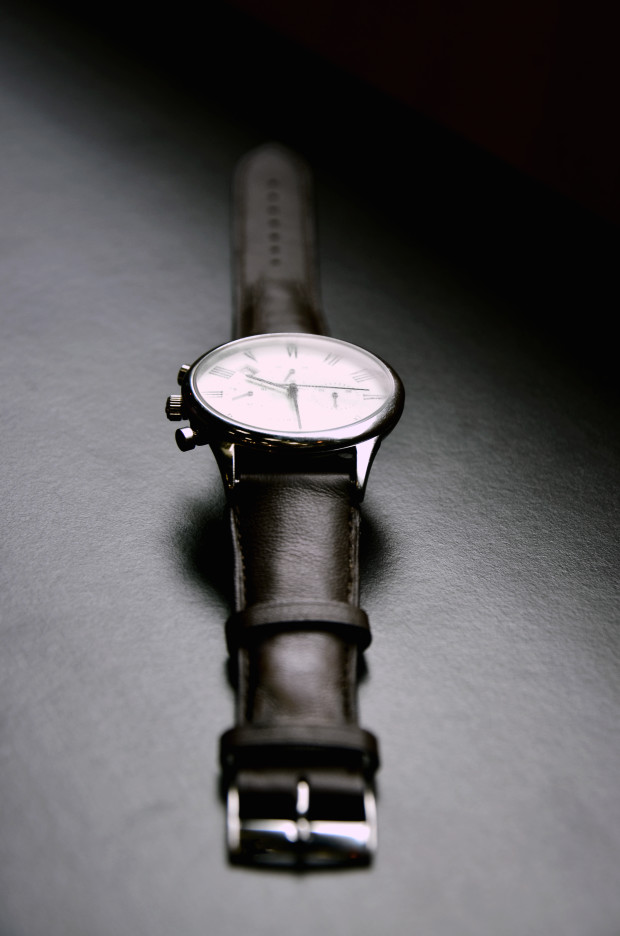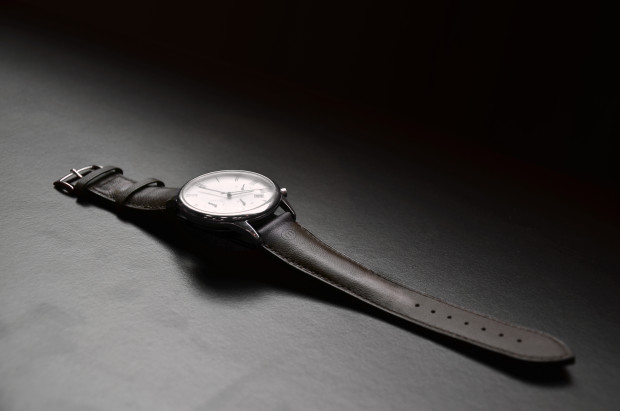 HOW DOES IT WORK?
We've combined state of the art technology and have created an innovative way of assembling electronics into a leather strap. The result is a genuine leather watch strap that has the appearance of a regular strap on the outside but actually has smart technology built in.
Classi has the following sensors inside: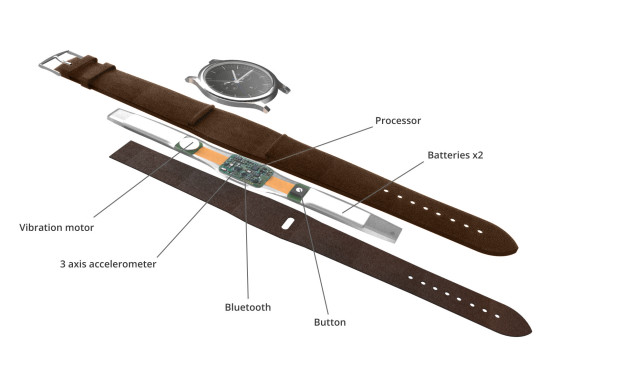 PERKS

THE DESIGN
Classi has been designed by the best engineers and experts from both the watch and Internet of Things field. For us, quality is the the most important factor in a product. We searched long and hard for the best partners, and we wouldn't be here without them.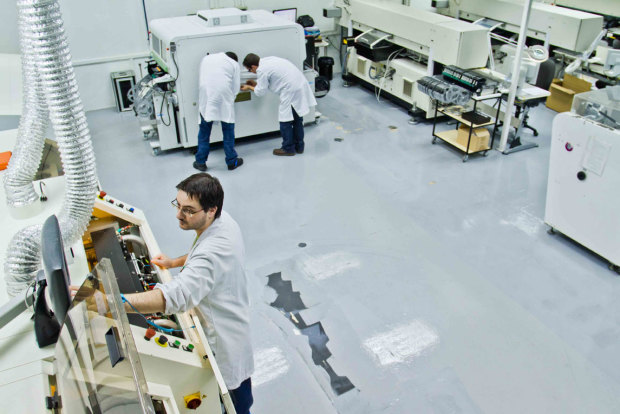 Our team has worked hard on Classi's every detail. We've worked with the best leather strap producers in the world as well as with watch specialists from Switzerland to shape our product.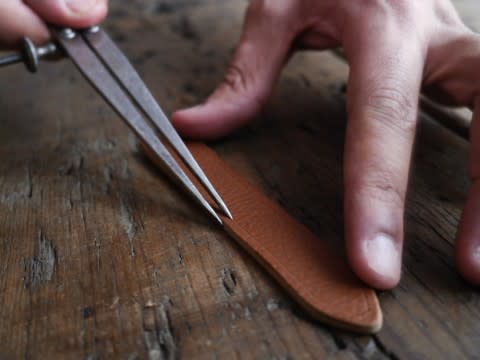 SPECIFICATIONS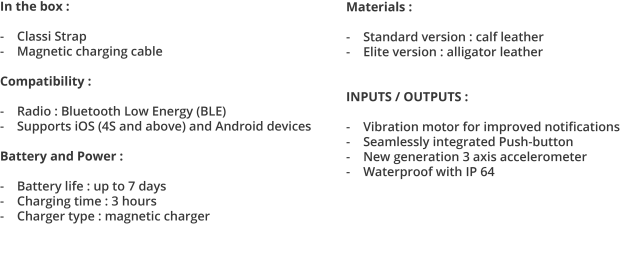 AVAILABILITY
Classi will be available for watches with the following widths: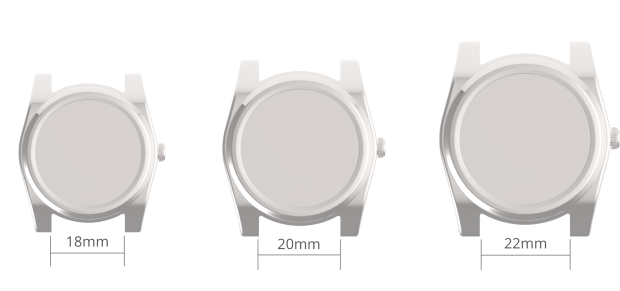 You will be able to choose between Classi in black calf leather, Classi in brown calf leather or Classi Elite, a handmade alligator strap.
THE APP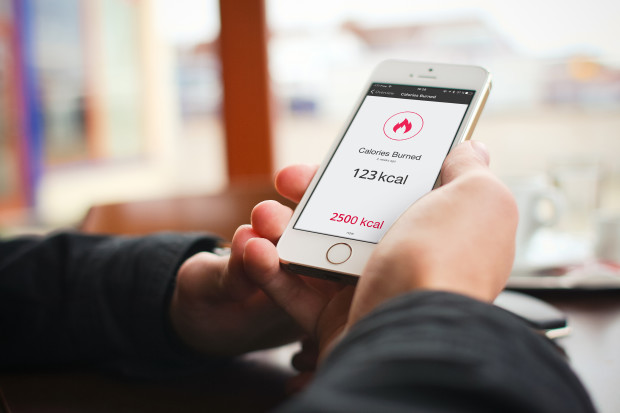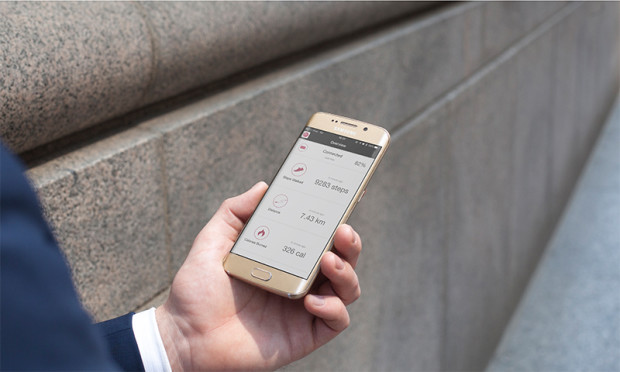 We've combined tradition with state of the art IoT technology. The Classi app is here to offer you the most user friendly experience. It will help you configure the different setting to run your notifications smoothly and will display all the data collected in your device. In addition, you will be able to activate the Navigation Mode and choose your destination.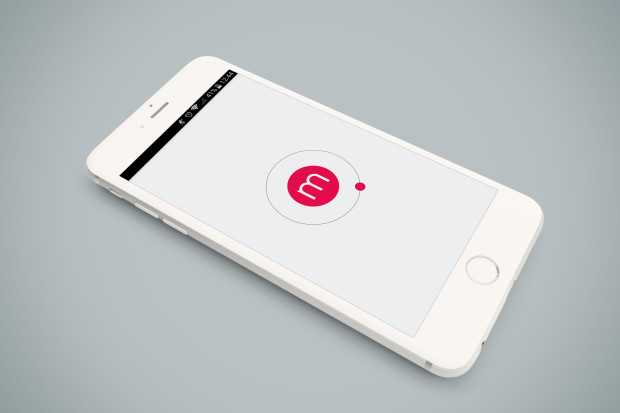 Simple and easy to use, our app helps you enhance your daily life.
CURRENT STAGE
At the moment, we are at the pre-production stage with Classi. We've showcased our prototypes for months at different international shows, including the Wearable Technology Show in London, the Mobile World Congress in Barcelona, Baselworld in Switzerland and Viva Technology in Paris.
(Video using the Classi strap with the MainTool app and showcase all the watch samples and product on one black table)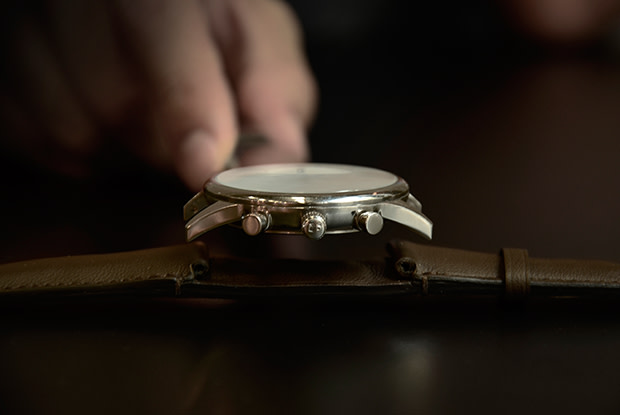 THE LUNATICS BEHIND MAINTOOL
Our vision at MainTool is to seamlessly embed technology into people's everyday lives. It isn't a mystery though. What makes us special is our team.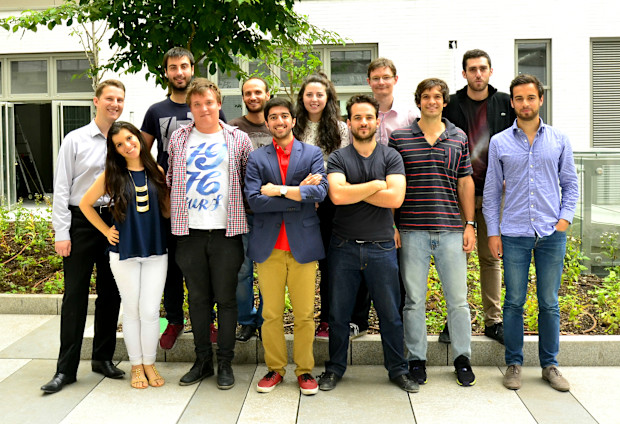 Through our first product, Classi, we wish to give everyone the opportunity to make their regular watch smart.
Based in Paris, France and Madrid, Spain, our team probably consists of one of the oddest sets of people you would ever expect to find furiously and yet coherently working together towards the same quest. But we all share delusional passion and endless energy in striving to connect a daily accessory that is already on over a billion peoples' wrists.
MANAGEMENT TEAM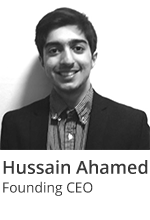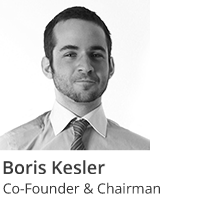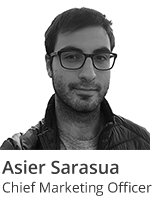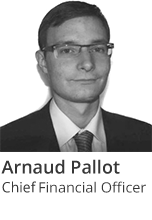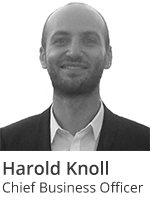 BEST ENGINEERING TEAM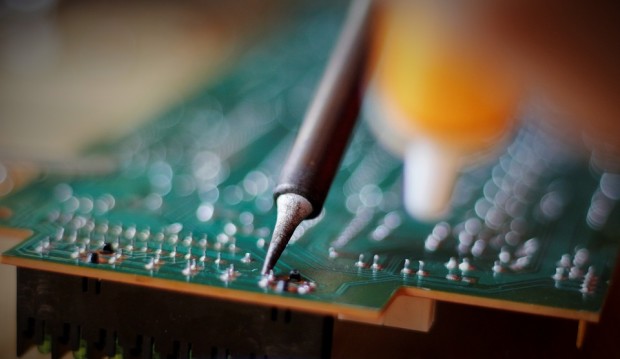 We have the best IoT engineering team in the field. Together, our team has created more than 20 connected devices. They are led by: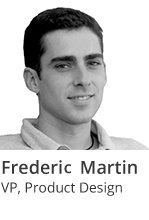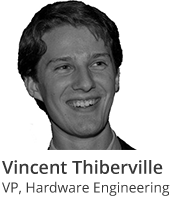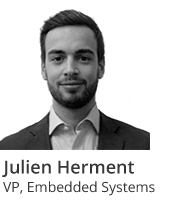 WHY WE CREATED CLASSI
Not so long ago, smartwatches were supposed to be the next big thing. However, we thought these devices were impersonal. They were pieces of technology, not pieces of art like traditional classic watches. Don't get us wrong, we love technology, but we didn't think that smartwatches should replace all classic watches. We asked ourselves a question: what if you could have both, a classic watch and a smartwatch? Since then, we've been on a journey to combine the best of technology with the best of the watch industry. We're excited to finally introduce you to Classi, the product of years of hard work.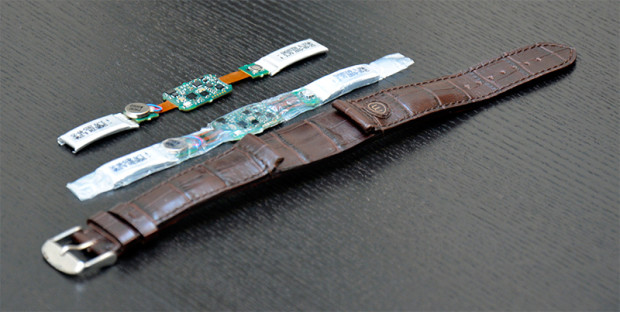 MAINTOOL IN THE PRESS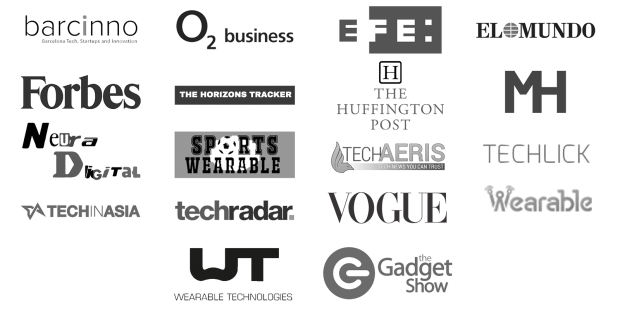 NEXT STEPS
We want you to become part of the MainTool family. As an early adopter, you will be part of the watch industry revolution. Your pledge will be used to manufacture and market Classi in early 2017.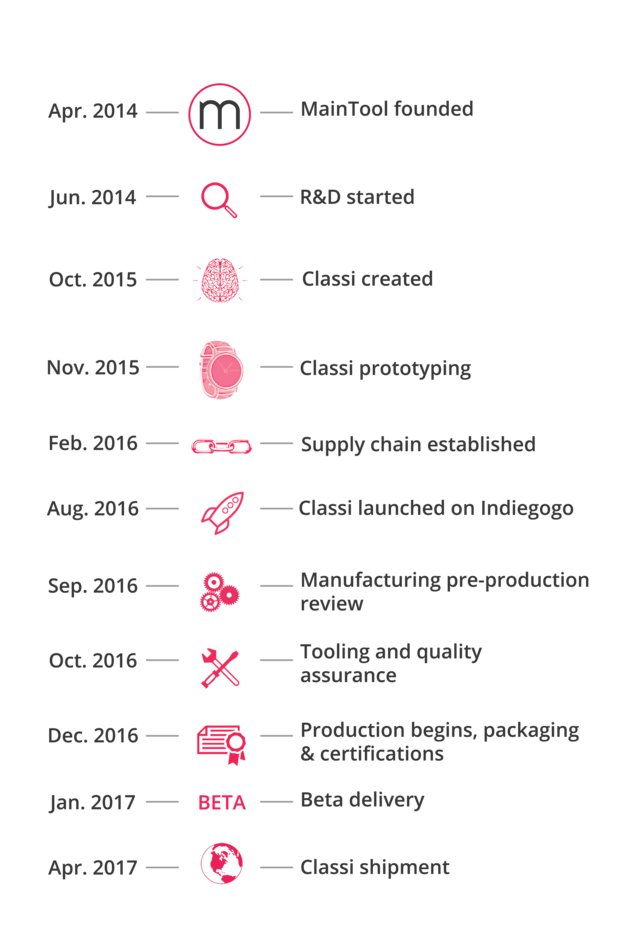 RISK & CHALLENGES
This is MainTool's first product launch and we are completely dedicated to make it a great one for all and each of our Indiegogo backers. However, we are managing shipping and delivery for the first time and we know there are potential delays that we can not control.
We are passionate about what we do and we are confident that we will be able to deliver Classi as outlined in our timeline for several reasons:
1. We have experts on our team who have over 10 years of experience in hardware and wearable manufacturing.
2. We already have all our partners and agreements set.
3. We have been producing working units for 1 year now and are 100% prepared to scale our operation and meet the backer demand.
We understand that this campaign is an amazing opportunity to establish a customer base of backers that are as passionate as we are. Now, it is our mission to fulfill our promises and give our backers an awesome product and an even better after sales service!
FAQ
What makes Classi different?
Classi is a leather smart strap for classic watches. We've embedded the best of wearable electronics into a regular leather watchstrap that you can fit to your favourite traditional timepiece. Unlike other companies, which make smartwatches that look like classic watches, Classi gives you the power to make your own watch smart.
Classi can be fitted to any traditional timepiece and gives it the same features as most wearables, including activity tracking, notifications via vibrations, calorie counting and more.. We want to give people the best of both worlds by allowing them to keep the watch they love but also allow them to enjoy the best of technology.
The way we have embedded technology into a classic watchband is unique and patented (US 9,292,008). In addition to no compromise on design, our customers preserve their brand's culture, heritage and sentimental values since our electronics blend into the leather material until they quasi-disappear.
What does it do?
Classi not also combines the best of technology and design but also:
1) Measures footsteps + calories burned (pedometer)
2) Alerts smartly through discrete vibrations that can be customized
3) Communicates with iOS and Android apps
4) Uses a hidden button to reject phone calls and trigger emergency alerts
5) Can be customized with different modes based on your needs and situation
6) Has a 7+ day battery life
How does Classi work?
Classi can interact with Android and iOS smartphones via Bluetooth. With Classi, you can store your health data in real time to check your progress and personalize your watch strap vibration for each kind of notification that matters in your life.
Classi uses cutting-edge technology to provide users with the best experience: flex-rigid Printed Board Circuits (PCB), batteries with flexible connections, tiny vibration motors and magnetic charging technology.
How does Classi interact with my smartphone?
Classi is a completely discreet solution so you keep your style while being connected. It connects to your mobile phone via Bluetooth and works together with our iOS and Android mobile app.
Classi requires you to download the free MainTool app from the Apple App Store or Google Play Store (to be released early 2017).
Classi is compatible with iOS and Android. It requires:
iPhone 4S or newer

iPod Touch 5th generation or newer

iPad 3 or newer

iPad Mini 1st generation or newer

iPad Air 1st generation or newer

Android devices equipped with Bluetooth 4.0 and running Android 4.3 (Jelly Bean) or later.
How does the emergency button work?
When you are in a dangerous situation, you can press the emergency button on your Classi strap. This will send an SMS to the emergency contact that you have pre-set on the MainTool app.
Can I customize the notifications for calls, WhatsApp, Facebook, SMS, emails, etc.?
Yes. Classi allows you to customize your strap vibrations for each kind of notification that matters to you. This includesphone calls, WhatsApp messages, Facebook messages, emails and SMS messages. You decide the notifications you want to receive and the type of vibration for each of them.
Why should I be an early adopter? What advantages do I get?
Early adopters are the key initial supporters that will help us bring this project to life and spread the word. To thank you for being our special early adopters and supporters, you get:
1) The Classi strap for just $99
2) A 2-year full warranty and after sales service
3) You will receive your strap before we sell it anywhere else!
How much will Classi cost after the campaign?
The retail price for Classi will be $149. We want to show gratitude to our supporters during the campaign and that is why they get such a big discount compared to the post-campaign price.
At what stage is MainTool with Classi?
Classi's hardware, design and fully functional prototypes are done. They have been ready and exhaustively tested since June 2016. We are currently raising funds to start the industrial process and begin mass production. We also want to get our product validated by you.
After our first batch of market-ready products are shipped, we will sell our products via our website and through selected partners.
What OS does Classi support?
Classi is compatible with iOS and Android.
Which apps and devices are compatible with Classi?
Classi can beintegrated with all of your favorite healthcare apps. Current integrations are based on smartphone notifications, but deeper integrations with productivity and risk prevention are planned.
Where can the Classi strap be shipped? How much does it cost?
Classi can be shipped worldwide. We collect a small fee in order to support our shipping costs.
We charge $10 per shipment for Europe and $20 per shipment for the rest of the world.
When will Classi be delivered?
We expect to ship out all the Classi straps by April 2017.
How will my order be shipped?
We will be shipping all the orders with the most suitable premium courier which will vary between countries. All shipments will have tracking numbers which will be emailed to you once the delivery has been shipped.
How long does the battery last?
Classi lasts 7+ days with a frequent use.
Is Classi waterproof?
Yes. Classi has an IP64 rating and is "splashproof", which means that it can resist the usual scenarios like temporarily being under the rain or washing your hands.
However, bear in mind that Classi is made of leather which may be damaged if it comes in contact with water, so we do not recommend swimming or diving with it.
Do you offer warranty and after sales service?
Yes. Our final product will have a full 2-year full warranty to all our Indiegogo backers and we will have an after sales service available.
The warranty does not cover damage caused by accident or misuse of the strap while in the possession of a consumer not caused by a defect in material or workmanship.
How do I charge my Classi?
Classi comes with a small magnetic charger that you can plug into the port to charge your strap.
In which colors is Classi available?
Classi comes in three different versions: brown and black calf leather, and a premium model with real black alligator.
Do you have a patent for this technology?
Yes. The way we have embedded technology into a classic strap is unique and patented as of February 2016 (US 9,292,008).
Can I replace the battery?
No, but the batteries can work for more than 5 years with heavy use so you do not have to worry about it.
What will my pledge be used for?
We will use your contribution for tooling and manufacturing the first industrial batch of Classi. In addition your contribution will also be used towards the research and development involved in bringing this product to the market (check the image they will upload).
For more information about our product roadmap, please see our detailed timeline above.
Can I upgrade my perk?
Yes. To upgrade your perk after you have pledged you just have to click "Upgrade to Higher Priced Perk" next to your original perk. For more information please readthese instructions.
If I am not close to my smartphone, will Classi still work?
Yes. Classi will collect your activity data even when your phone is out of range for up to 2 weeks. Your data will be then sent to your smartphone when it is nearby.
Where is my personal information kept? Will it be safe and kept private?
We're obsessively concerned about the privacy of your data. As a user, you are in full control over which data you want to share. MainTool only processes what it needs to improve the accuracy of its algorithms so that you can receive personalized and actionable information about yourself and give you the best insights. We also employ sophisticated encryption algorithms across all communication layers to ensure the highest standard of data privacy. If you would like further details, please email contact@maintool.me to learn more. We respect your personal integrity and we do not share your data with any third party.
How can I know when the battery is low?
You will receive a notification when the battery level is too low.
What languages are supported on the app?
Our app supports English/Spanish/French interface.
I am having trouble making a contribution. What should I do?
You should email support@indiegogo.com.
I do not find the answers to my questions here, what can I do?
Feel free to drop us a line at contact@maintool.me We will be happy to answer all your questions!
Français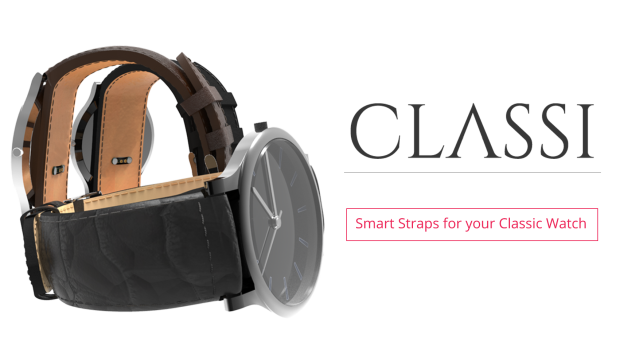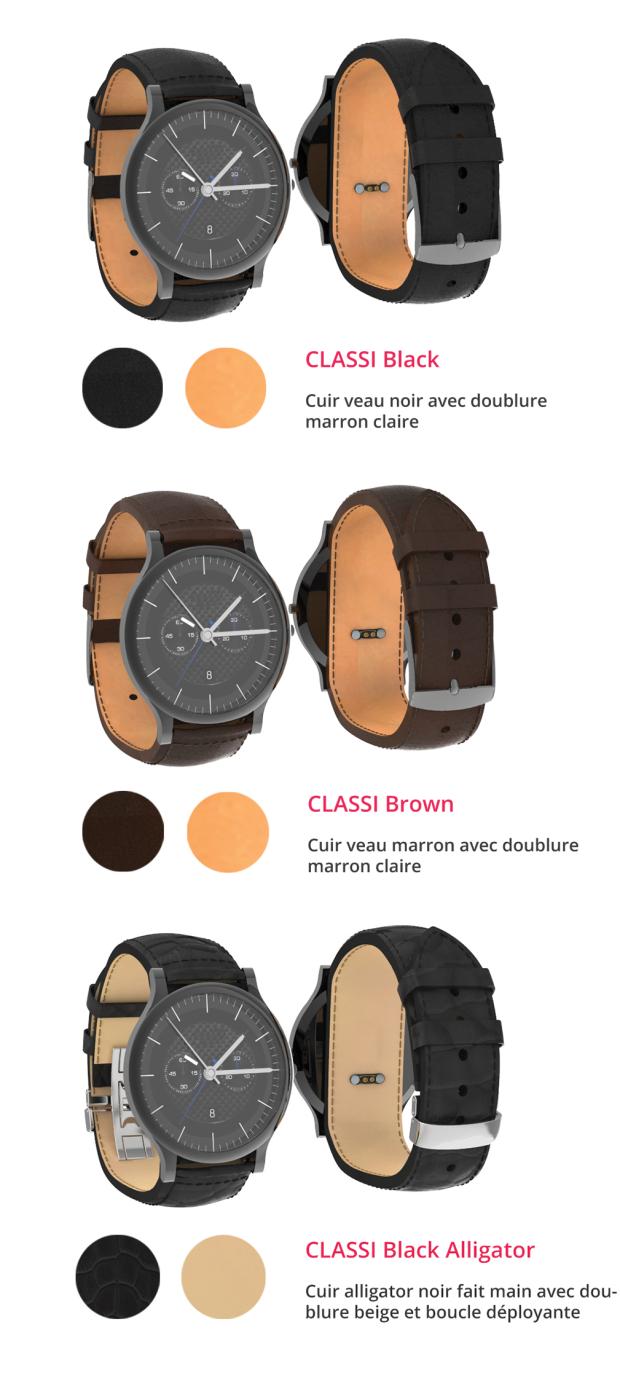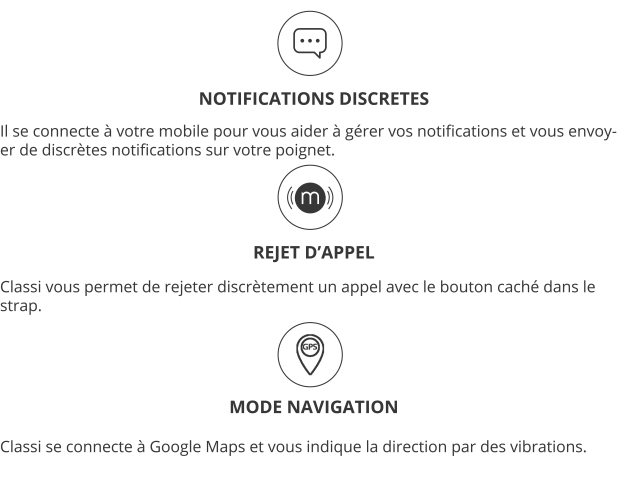 CARACTÉRISTIQUES SUPPLÉMENTAIRES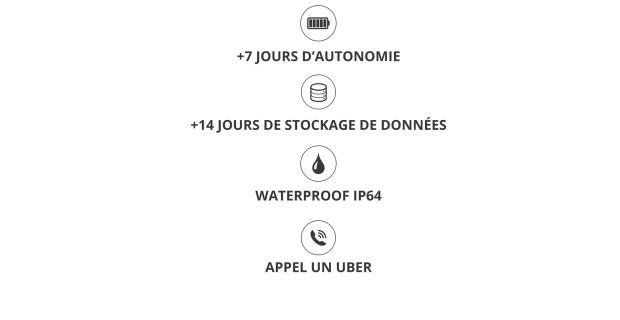 QUE PEUT CLASSI FAIRE POUR VOUS?

Classi est la solution idéale pour votre montre classique. Il ressemble à un bracelet en cuir normal en apparence, mais il est alimenté par la meilleure technologie. Avec Classi, vous pouvez utiliser la technologie pour améliorer votre vie quotidienne tout en gardant votre montre classique bien aimée. Classi intègre les mêmes caractéristiques que les meilleures objets connectés d'aujourd'hui et plus encore, le tout dans un bracelet en cuir classique que vous pouvez adapter à votre pièce d'horlogerie traditionnelle préférée.
Avec Classi, vous pouvez faire de votre propre montre, une montre connectée!
POURQUOI CLASSI?

Comme la technologie embarquée envahit nos vies, notre monde devient de plus en plus connecté. Beaucoup d'entre vous sont maintenant confrontés à un dilemme: dois-je porter ma montre classique ou dois-je porter ma smartwatch?
Certains d'entre vous portent les deux à la fois, certains d'entre vous préfère la connectivité plus que le classicisme et ont fait le changement, et certains d'entre vous n'abandonneront jamais votre belle pièce d'horlogerie traditionnelle pour l'un des bracelets connectés sur le marché.
Equipé avec nos capteurs haut de gamme et des algorithmes d'apprentissage machine, Classi est plein de fonctionnalités qui peuvent améliorer votre vie quotidienne discrètement sans vous obliger à renoncer à porter votre montre classique bien-aimé.
COMMENT ÇA MARCHE?
Nous avons combiné l'état de l'art de la technologie de pointe et nous avons créé un moyen novateur d'assemblage électronique dans un bracelet en cuir. Le résultat est un bracelet en cuir véritable qui a l'apparence d'un bracelet normal à l'extérieur, mais a en fait une technologie intelligente à l'intérieur.
Classi a les capteurs suivants à l'intérieur: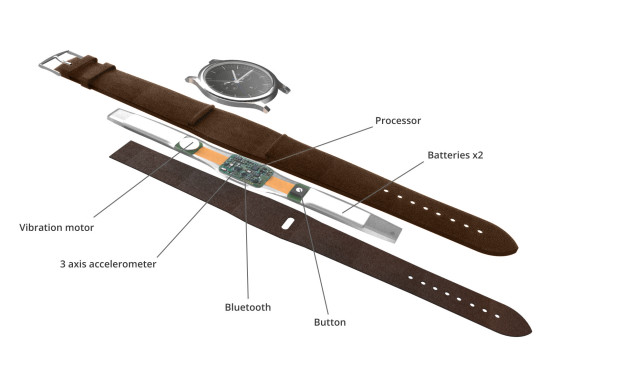 PERKS

LA CONCEPTION
Classi a été conçu par les meilleurs ingénieurs et experts aussi bien du monde de la montre et de l'IoT. Pour nous, la qualité est le facteur le plus important dans un produit. Nous avons cherché longtemps et durement les meilleurs partenaires, et nous ne serions pas ici sans eux.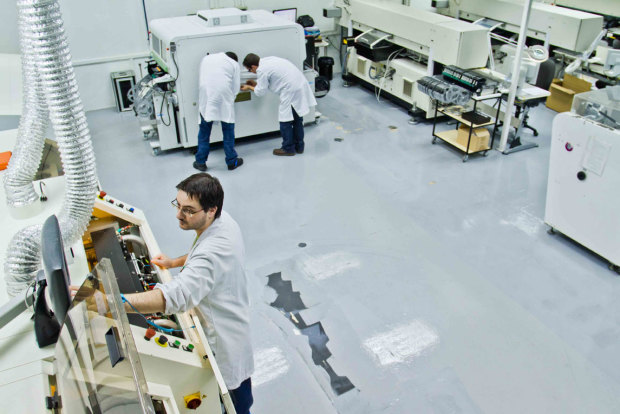 Notre équipe a travaillé dur sur tous les détails de Classi. Nous avons travaillé avec les meilleurs producteurs de bracelet en cuir dans le monde, ainsi qu'avec les meilleures spécialistes de l'horlogerie Suisse pour réaliser un produit incroyable et une technologie invisible.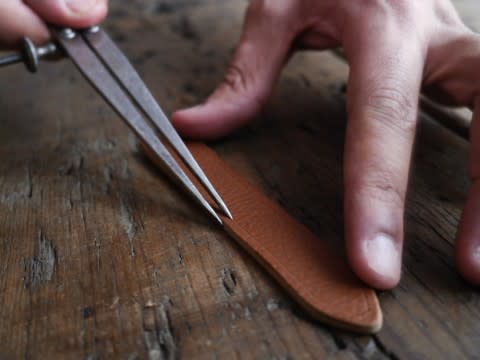 CARACTÉRISTIQUES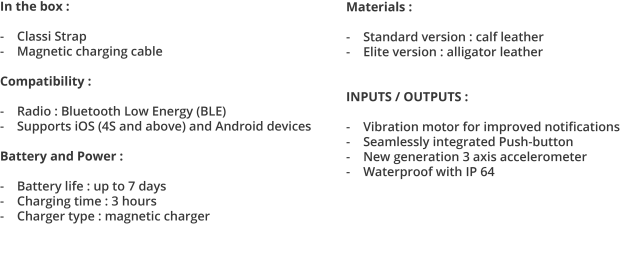 DISPONIBILITÉ
Classi sera disponible pour les montres avec les largeurs suivantes: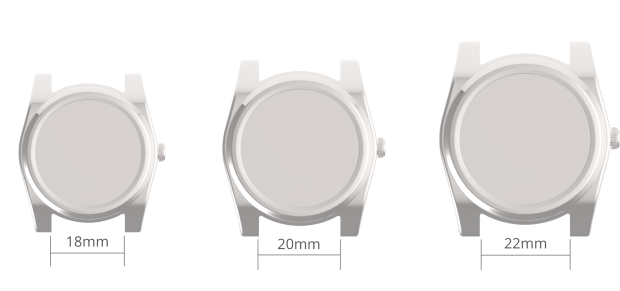 Vous serez en mesure de choisir entre Classi en cuir de veau noir, Classi en cuir de veau brun ou Classi Elite, un bracelet en alligator fait main.
L'APPLICATION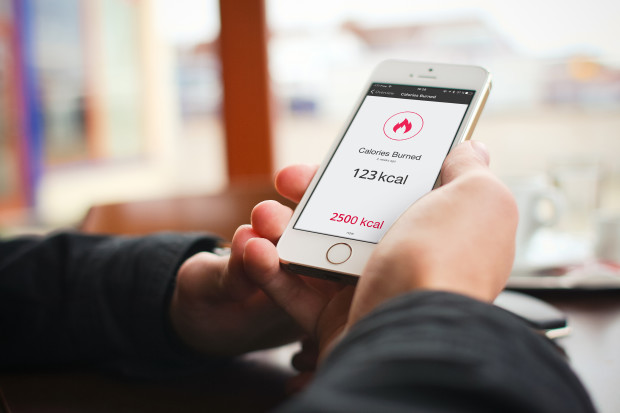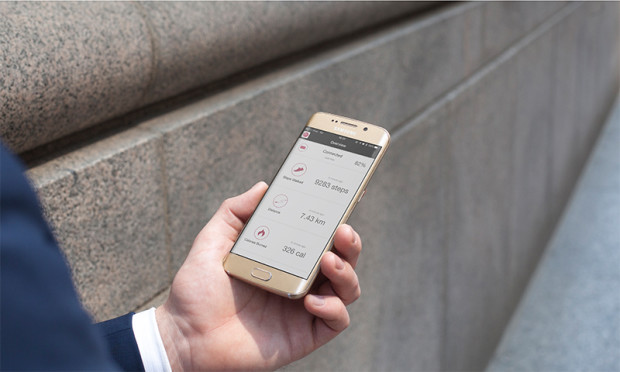 Nous avons combiné la tradition avec l'état de l'art de la technologie en IoT. L'application Classi est là pour vous offrir l'expérience utilisateur la plus conviviale. Elle vous aidera à configurer les différentes fonctions pour exécuter vos notifications et affichera toutes les données recueillies par votre strap sur votre mobile. En outre, vous serez en mesure d'activer le Mode de Navigation et choisir votre destination.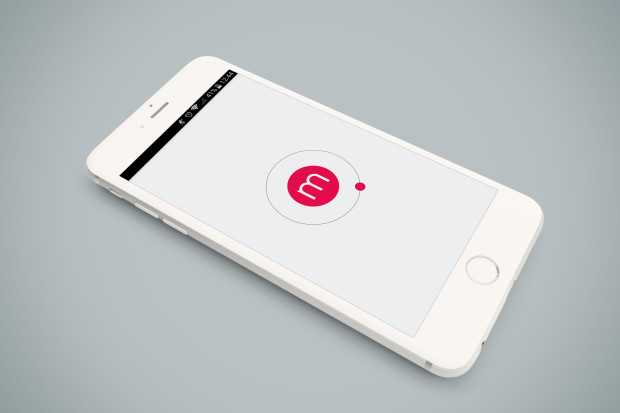 Simple et facile à utiliser, notre application vous aide à améliorer votre vie quotidienne.
STAGE EN COURS
À l'heure actuelle, nous sommes à la phase de pré-production avec Classi. Nous avons présenté nos prototypes pendant des mois à différents salons internationaux, y compris le Technology Show Wearable à Londres, le Mobile World Congress à Barcelone, Baselworld en Suisse et Viva Technology à Paris.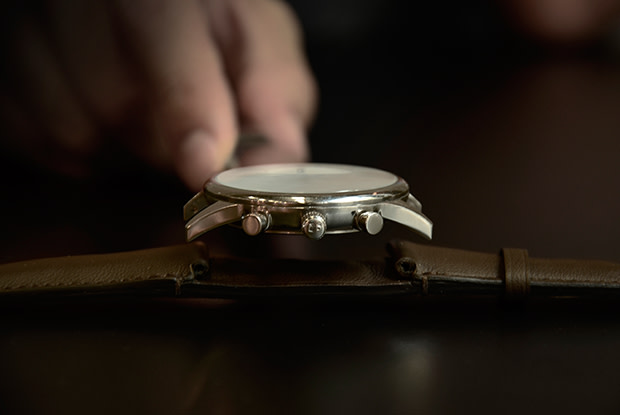 LES FOUS DERRIÈRE MAINTOOL
Notre vision chez MainTool est d'intégrer de façon invisible la technologie dans la vie quotidienne des gens. Ce n'est pas un grand mystère. Ce qui nous rend spécial c'est notre équipe.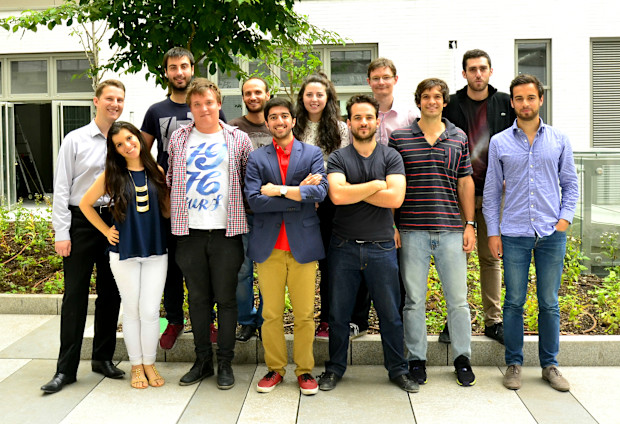 Grâce à notre premier produit, Classi, nous voulons donner à chacun la possibilité de transformer leur montre régulière en Smartchwatch.
Basée à Paris, France et Madrid, Espagne, notre équipe se compose probablement de l'un des plus étrange ensemble de personnes que vous pouvez imaginer travaillant d'arrache pied et de manière conjuguée vers la même quête. Nous partageons tous une passion délirante et une energie sans bornes pour connecter un accessoire quotidien qui est déjà sur le poignet d'1 milliards de personnes.
ÉQUIPE DE DIRECTION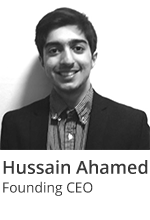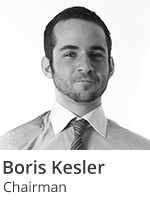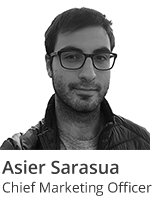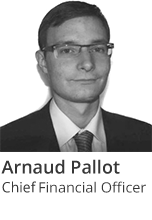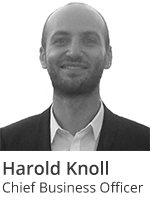 MEILLEURE ÉQUIPE D'INGÉNIERIE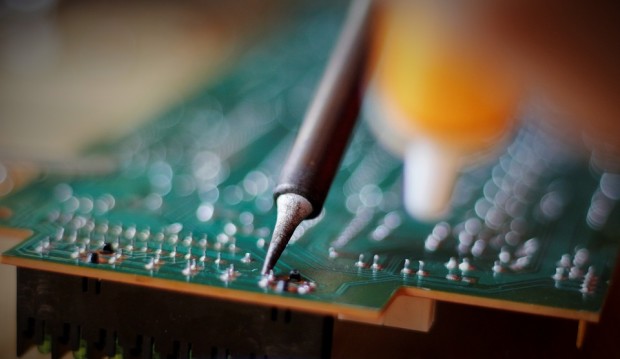 Nous avons la meilleure équipe d'ingénierie informatique dans le domaine. Ensemble, notre équipe a créé plus de 20 appareils connectés. Ils sont dirigés par: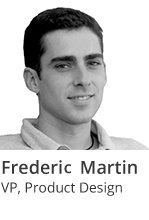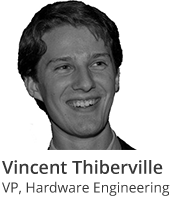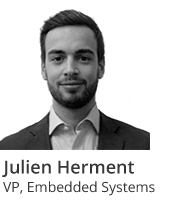 POURQUOI NOUS AVONS CRÉÉ CLASSI?
Il n'y a pas si longtemps, les smartwatches étaient censées être la prochaine révolution. Cependant, nous avons pensé que ces appareils étaient impersonnelle. Ils étaient des morceaux de technologie, et non pas des oeuvres d'art comme les montres classiques traditionnels. Ne vous méprenez pas, nous aimons la technologie, mais nous ne pensons pas que les smartwatches devraient remplacer toutes les montres classiques. Nous nous sommes posés une question: et si vous pouviez avoir les deux, une montre classique et une smartwatch?
Depuis, nous avons travaillé dur pour combiner le meilleur de la technologie avec le meilleur de l'industrie horlogère. Nous sommes ravis de vous présenter enfin Classi, le produit d'années de travail acharnés.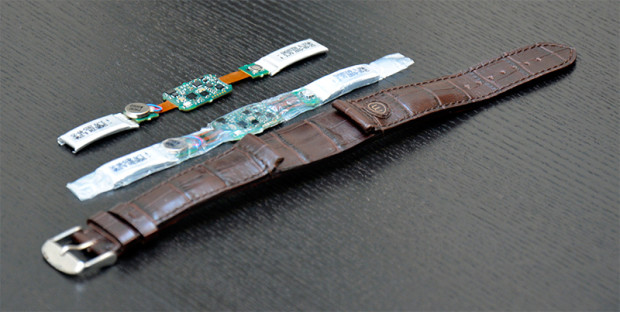 MAINTOOL DANS LA PRESSE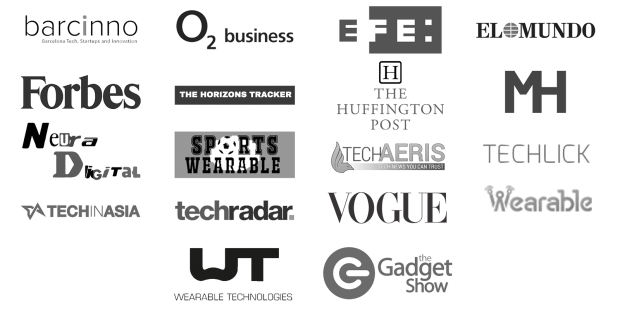 PROCHAINES ÉTAPES
Nous voulons que vous fassiez partie de la famille MainTool. L'ayant adopté très tôt, vous ferez partie de la nouvelle révolution de l'industrie horlogère. Votre engagement sera utilisé pour fabriquer et commercialiser Classi dès début de 2017.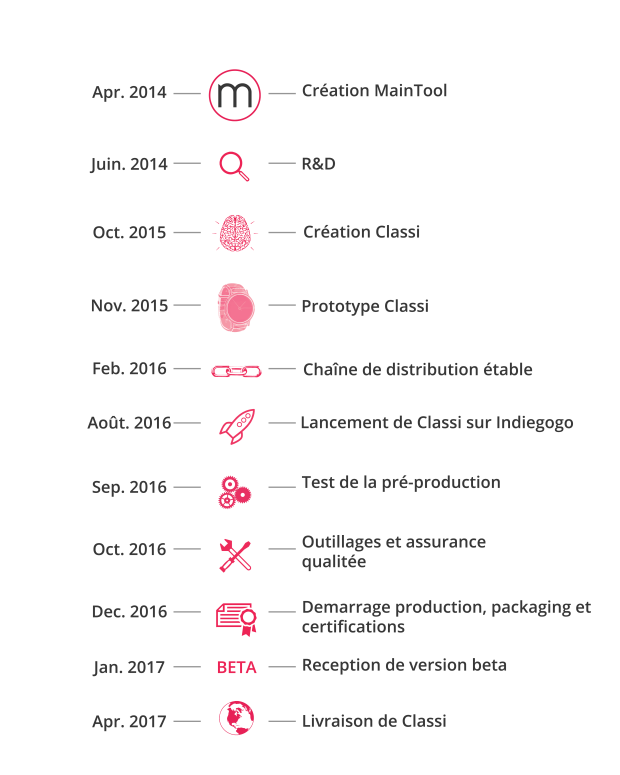 RISQUES & DÉFIS
Ceci est le premier lancement de produit de MainTool et nous sommes entièrement dédiée à en faire un succès pour tous et pour chacun de nos clients IndieGoGo. Cependant, nous gérons l'expédition et la livraison pour la première fois et nous savons qu'il ya des retards potentiels que nous ne pouvons pas contrôler.
Nous sommes passionnés par ce que nous faisons et nous sommes confiants que nous serons en mesure de livrer Classi comme indiqué dans notre calendrier pour plusieurs raisons:
1. Nous avons des experts de notre équipe qui ont plus de 10 ans d'expérience dans le matériel et la fabrication de wearable.
2. Nous avons déjà tous nos partenaires et les accords établis.
3. Nous avons produit des bracelets fonctionnels depuis 1 an maintenant et nous sommes 100% prêt pour l'opération et de répondre à la demande.
Nous comprenons que cette campagne est une occasion extraordinaire de mettre en place une base d'acheteurs tout aussi passionnés que nous sommes. Maintenant, il est de notre devoir de remplir nos promesses et donner à nos partisans un produit génial et un service après-vente encore meilleur !
FAQ
Ce qui rend Classi différent?
Classi est un bracelet en cuir connecté pour montres classiques. Nous avons intégré le meilleur de l'électronique portable dans un bracelet en cuir normal que vous pouvez adapter à votre pièce d'horlogerie traditionnelle préférée. Contrairement à d'autres entreprises, qui font des smartwatches qui ressemblent à des montres classiques, Classi vous donne le pouvoir de rendre votre propre montre intelligente.
Classi peut être adapté à toute pièce d'horlogerie traditionnelle et lui donne les mêmes caractéristiques que la plupart des wearables, y compris le suivi de l'activité, des notifications par vibrations, compter les calories et plus .. Nous voulons donner aux gens le meilleur des deux mondes en leur permettant de garder la montre qu'ils aiment, mais aussi de leur permettre de profiter du meilleur de la technologie.
La façon dont nous avons intégré la technologie dans un bracelet classique est unique et breveté (US 9,292,008). En plus aucun compromis sur le design, nos clients conservent la culture, le patrimoine de leur marque et des valeurs sentimentales puisque nos appareils électroniques se fondent dans le matériel en cuir jusqu'à ce qu'ils disparaissent quasiment.
Qu'est ce qu'il fait?
Classi combine le meilleur de la technologie et du design, mais aussi:
1) Mesure les pas + calories brûlées (podomètre)
2) Alertes intelligemment par des vibrations discrètes qui peuvent être personnalisées
3) Communique avec iOS et les applications Android
4) Utilise un bouton caché pour rejeter les appels téléphoniques et alerte déclenchement d'urgence en envoyant un sms avec la position GPS par Google Maps
5) Peut être personnalisé avec différents modes en fonction de vos besoins et de la situation
6) A une durée de vie de la batterie 7+ jours
Comment fonctionne-t-Classi?
Classi peut interagir avec Android et iOS smartphones via Bluetooth. Avec Classi, vous pouvez stocker vos données de santé en temps réel pour vérifier vos progrès et personnaliser la vibration de votre montre bracelet pour chaque type de notification qui compte dans votre vie.
Classi utilise une technologie de pointe pour fournir aux utilisateurs la meilleure expérience: flex-rigides Circuits carte imprimée (PCB), des batteries avec des connexions flexibles, de minuscules vibreurs et une technologie de recharge magnétique.
Comment Classi interagi avec mon smartphone?
Classi est une solution tout à fait discrète de sorte que vous gardez votre style tout en étant connecté. Il se connecte à votre téléphone mobile via Bluetooth et travaille en collaboration avec nos applications mobile iOS Android.
Classi a besoin de l'application MainTool que vous trouverez gratuitement sur l'Apple App Store ou Google Play Store (à libération anticipée 2017).
Classi est compatible avec iOS et Android.
Compatible avec :
iPhone 4S ou plus récent

iPod Touch 5e génération ou plus récent

iPad 3 ou plus récent

iPad Mini 1ère génération ou plus récent

iPad Air 1ère génération ou plus récent

Appareils Android équipés de Bluetooth 4.0 et fonctionnant sous Android 4.3 (Jelly Bean) ou version ultérieure.
Comment fonctionne le bouton d'urgence?
Lorsque vous êtes dans une situation dangereuse, vous pouvez appuyer sur le bouton d'urgence sur votre bracelet Classi. Ceci enverra un SMS au contact d'urgence que vous avez pré-réglée sur l'application MainTool.
Puis-je personnaliser les notifications pour les appels, WhatsApp, Facebook, SMS, e-mails, etc.?
Oui. Classi vous permet de personnaliser vos vibrations pour chaque type de notification qui compte pour vous. Cela inclue les appels, WhatsApp messages, messages Facebook, e-mails et des messages SMS. Vous décidez les notifications que vous souhaitez recevoir et le type de vibration pour chacun d'eux.
Pourquoi devrais-je être un early adopter (premier acheteur) ? Quels avantages puis-je obtenir?
Les premiers utilisateurs sont les supporters initiaux clés qui nous aideront à mener ce projet à la vie et diffuser la bonne parole. Pour vous remercier d'être nos early adopters et supporters spéciaux, vous obtenez:
1) Le bracelet Classi pour seulement $99
2) Une garantie complète de 2 ans et service après-vente
3) Vous recevrez votre bracelet avant que nous le vendions nulle part ailleurs!
Combien coûtera Classi après la campagne?
Le prix de détail pour Classi sera de minimum $149. Nous voulons montrer la gratitude à nos partisans pendant la campagne, c'est la raison pour laquelle ils obtiennent un rabais important par rapport au prix post-campagne.
A quel stade est MainTool avec Classi?
Le hardware de Classi, la conception et les prototypes sont entièrement fonctionnels sont effectués. Ils étaient prêts et testés de façon exhaustive depuis Juin 2016. Nous attendons donc les commandes pour démarrer le processus industriel et commencer la production de masse. Nous voulons aussi obtenir une validation du concept de ce produit par la communauté on line.
Après notre premier lot de produits prêts pour le marché et expédié, nous allons vendre nos produits via notre site Web et par des partenaires sélectionnés.
Quel système d'exploitation prend en charge Classi?
À l'heure actuelle Classi est compatible avec iOS et Android.
Quelles applications et périphériques sont compatibles avec Classi?
Classi peut être intégré avec toutes vos applications de soins de santé préférés. Les intégrations actuelles sont basées sur des notifications de smartphone, mais des intégrations profondes avec la productivité et la prévention des risques sont prévues, la mesure du stress.
Ou le bracelet Classi peut être expédié? Combien ça coûte?
Classi peut être expédié dans le monde entier. Nous recueillons un petit supplément afin de couvrir nos frais d'expédition.
Nous facturons $10 par envoi pour l'Europe et $20 par envoi pour le reste du monde.
Quand Classi sera livré?
Nous nous attendons à expédier tout les bracelets Classi en Avril 2017.
Comment ma commande sera-t-elle envoyée?
Nous expédierons toutes les commandes par le transporteur le plus appropriée selon les pays. Tous les envois auront des numéros de suivi qui seront envoyés par email une fois que la livraison sera expédiée.
Combien de temps dure la batterie?
Classi dure plus de 7 jours avec une utilisation fréquente.
Classi est il imperméable à l'eau ?
Oui. Classi est IP64 et est "splashproof", ce qui signifie qu'il peut résister aux scénarios habituels comme étant temporairement sous la pluie ou le lavage des mains.
Cependant, gardez à l'esprit que Classi est fait de cuir qui peut être endommagée si elle entre en contact avec l'eau, donc nous ne recommandons pas de nager ou plonger avec elle.
Offrez-vous la garantie et service après-vente?
Oui. Notre produit final aura une pleine garantie complète de 2 ans à tous nos acheteurs sur IndieGoGo et nous aurons un service après-vente disponibles.
La garantie ne couvre pas les dommages causés par un accident ou une mauvaise utilisation du bracelet.
Comment puis-je charger mon Classi?
Classi est livré avec un petit chargeur magnétique que vous pouvez brancher sur le port USB pour charger votre bracelet.
Dans quelles couleurs Classi est disponible?
Classi est disponible en trois versions différentes: cuir de veau brun et noir, et un modèle haut de gamme avec un vrai alligator noir.
Avez-vous un brevet pour cette technologie?
Oui. La façon dont nous avons intégré la technologie dans un bracelet classique est unique et breveté depuis Février 2016 (US 9,292,008).
Puis-je remplacer la batterie?
Non, mais les batteries peuvent durer pendant environ 5 ans avec une utilisation intensive de sorte que vous ne devez pas vous inquiéter à ce sujet.
Comment mon argent sera utilisé?
Nous utiliserons votre contribution pour l'outillage et la fabrication du premier lot industriel de Classi. De plus, votre contribution sera également utilisé pour la recherche et le développement qui ont contribué à amener ce produit sur le marché.
Si nous dépassons largement nos objectifs, nous pourrons intégrer plus de fonctionnalités ou capteurs santé comme le paiement sans contact (NFC), une mesure de la glycémie non invasive et bien d'autres en fonction des avancées dans ces domaines.
Pour plus d'informations sur notre feuille de route des produits, s'il vous plaît voir notre calendrier détaillé ci-dessus.
Puis-je mettre à jour ma contribution ?
Oui. Pour modifier votre contribution après avoir promis il vous suffit de cliquer sur "Mise à niveau vers Perk plus chers" à côté de votre avantage initial. Pour plus d'informations s'il vous plaît lire ces instructions.
Si je ne suis pas près de mon smartphone, Classi fonctionne toujours?
Oui. Classi recueillera vos données d'activité même si votre téléphone est hors de portée pendant 2 semaines. Vos données seront ensuite envoyés à votre smartphone quand il sera à proximité.
Où mes renseignements personnels seront conservés ? Est ce sûr et gardé confidentiel ?
Nous sommes obsessionnellement préoccupés par la confidentialité de vos données. En tant qu'utilisateur, vous êtes en plein contrôle sur les données que vous souhaitez partager. MainTool traite uniquement ce dont il a besoin pour améliorer la précision de ses algorithmes afin que vous puissiez recevoir les meilleures informations personnalisées et pouvoir les utiliser pour vous-même. Nous employons également des algorithmes de cryptage sophistiqués à travers toutes les couches de communication pour assurer le plus haut niveau de confidentialité des données. Si vous souhaitez de plus amples informations, s'il vous plaît envoyer un email à contact@maintool.me pour en savoir plus. Nous respectons votre intégrité personnelle et nous ne partageons pas vos données avec des tiers.
Comment puis-je savoir quand la batterie est faible?
Vous recevrez une notification sur mobile lorsque le niveau de la batterie est trop faible.
Quelles langues sont prises en charge sur l'application?
Notre application supporte l'anglais / espagnole / français.
Je n'arrive pas à faire une contribution. Que dois-je faire ?
Vous devez envoyer un email à support@indiegogo.com.
Je ne trouve pas les réponses à mes questions ici, que dois je faire ?
N'hésitez pas à nous écrire à contact@maintool.me Nous serons heureux de répondre à toutes vos questions !
Español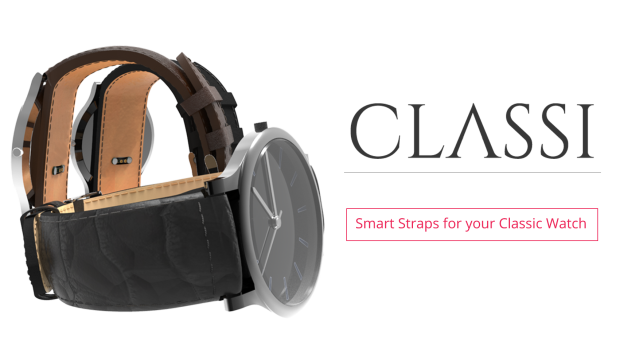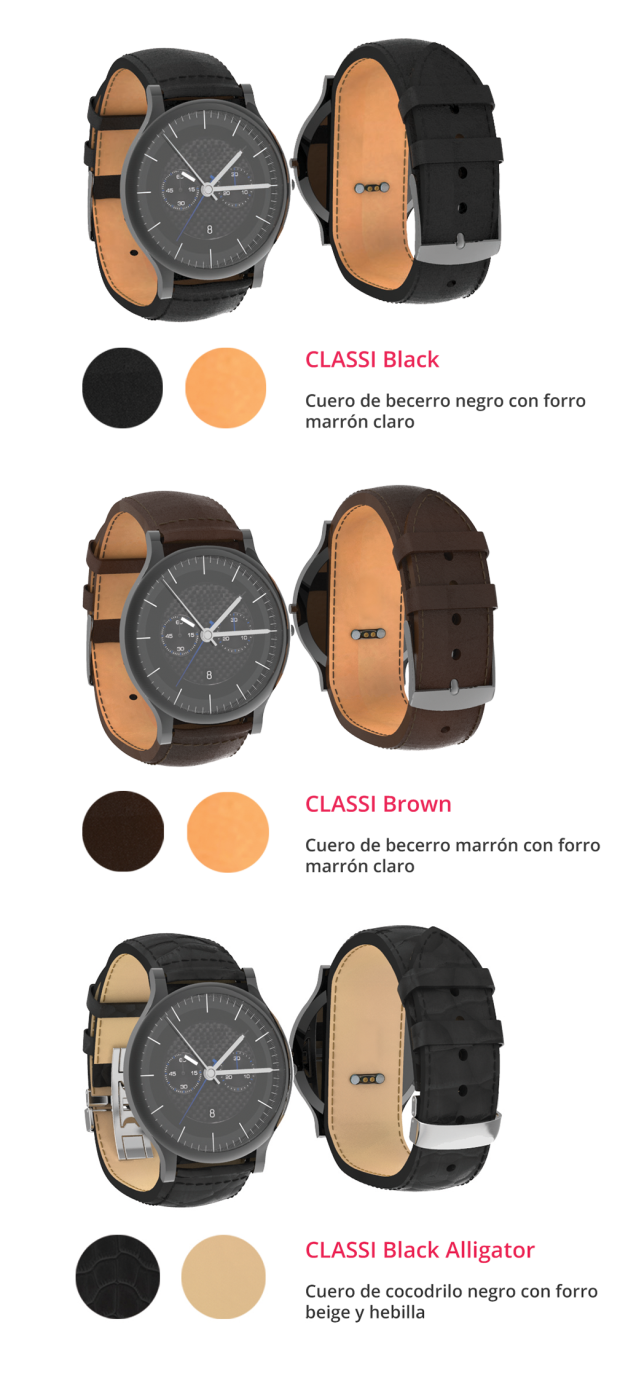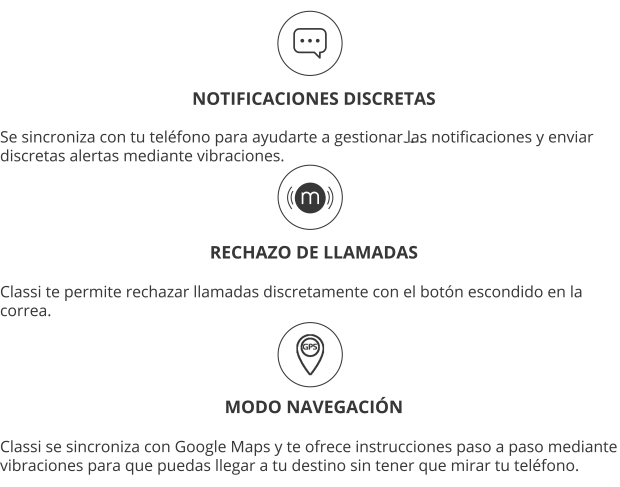 CARACTERÍSTICAS ADICIONALES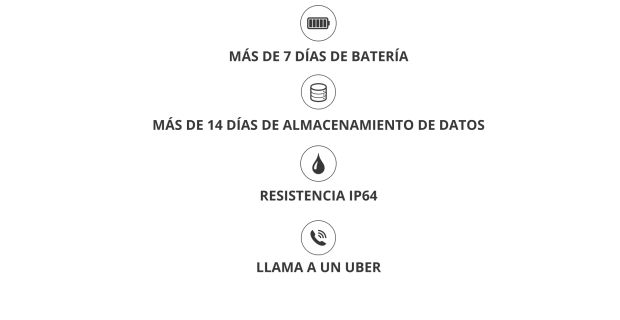 ¿QUÉ PUEDE HACER CLASSI POR TI?

Classi es el complemento perfecto para tu reloj clásico, tiene el diseño y luce como una correa de cuero regular pero incorpora la mejor tecnología wearable en su interior. Descubre cómo la tecnología de Classi puede mejorar tu vida cotidiana, manteniendo tu querido reloj. Classi integra las mismas características que los mejores wearables de hoy en día en el interior de una correa de cuero clásica que se puede ajustar a tu reloj tradicional favorito.
¡Con Classi convierte a tu propio reloj en un reloj inteligente!
¿POR QUÉ CLASSI?

A medida que los wearables invaden nuestras vidas, nuestro mundo está cada vez más conectado. Muchos de nosotros ahora nos enfrentamos a un dilema: ¿me pongo mi reloj clásico o me pongo mi reloj inteligente?
Algunos de ustedes llevan ambos, otros valoran conectividad más que tradición y han hecho el cambio, y otros nunca renunciarían a su hermoso reloj tradicional para llevar uno de los wearables actuales que parecen gadgets.
Impulsado por nuestros sensores de máxima calidad y algoritmos de aprendizaje automático, Classi está lleno de características que pueden mejorar tu vida cotidiana discretamente sin necesidad de que tengas que renunciar a usar el reloj clásico que tanto te gusta.
¿CÓMO FUNCIONA?
Hemos combinado la tecnología más avanzada y hemos creado una innovadora forma de montar la electrónica dentro del cuero y así ofrecerte Classi. El resultado es una genuina correa de cuero que tiene un diseño clásico al tiempo que mantiene toda su inteligencia en la parte interior.
Classi incorpora los siguientes sensores: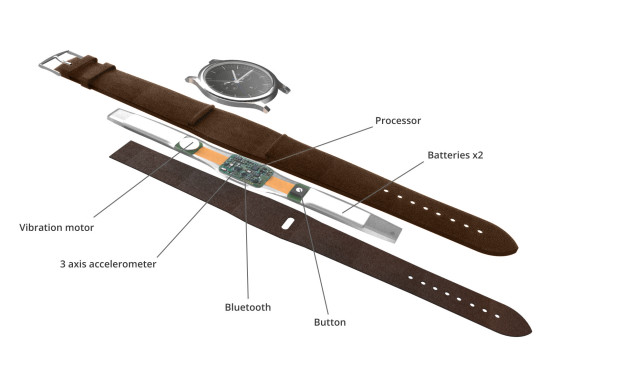 RECOMPENSAS

DISEÑO
Classi ha sido diseñado por los mejores ingenieros y expertos tanto en relojería como en Internet de las Cosas (IoT). Para nosotros, la calidad es el aspecto más importante y por eso hemos estado buscando los mejores socios por un largo tiempo.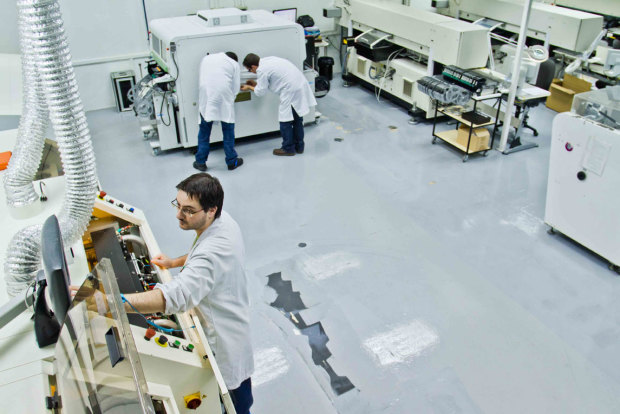 Hemos trabajado junto a los mejores productores de correas de cuero del mundo y junto a especialistas de relojes de Suiza para dar forma a nuestro producto cuidando cada detalle.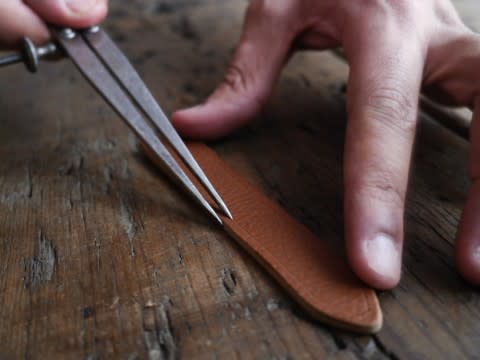 ESPECIFICACIONES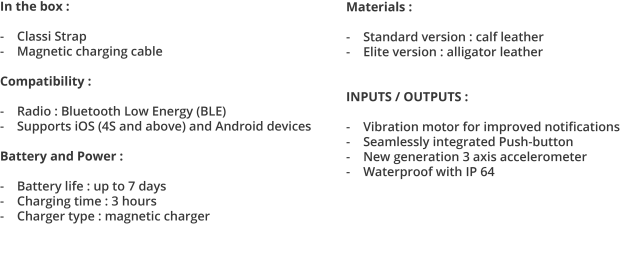 DISPONIBILIDAD
Classi estará disponible para relojes de las siguientes dimensiones: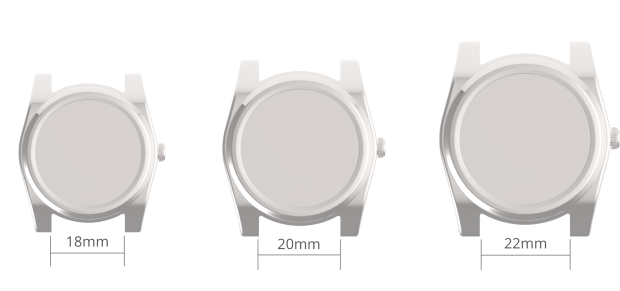 Classi estará disponible en tres modelos: cuero de becerro negro, cuero de becerro marrón y la versión Elite, de cuero de cocodrilo hecho a mano.
APLICACIÓN DE CLASSI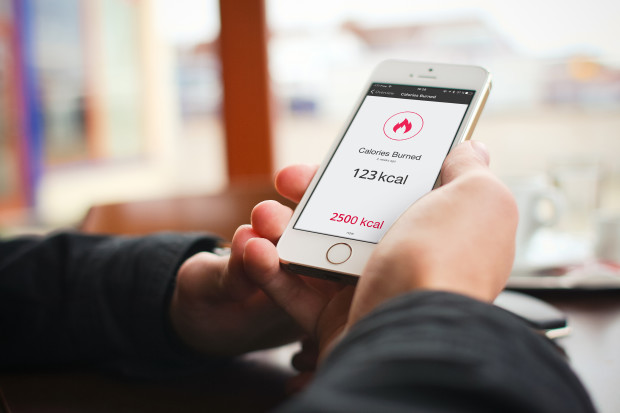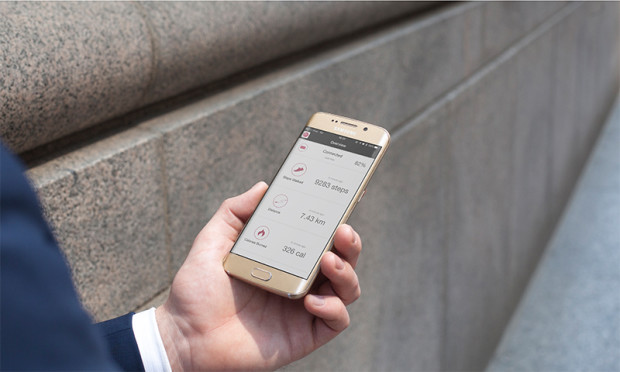 Hemos combinado tradición con la tecnología más avanzada. La aplicación de Classi ofrece una experiencia muy simple e intuitiva. Te ayudará a configurar los diferentes ajustes para recibir las notificaciones que desees y mostrará todos los datos recogidos en el dispositivo. Además, podrás activar el Modo Navegación y elegir tu destino sin necesidad de chequear tu teléfono.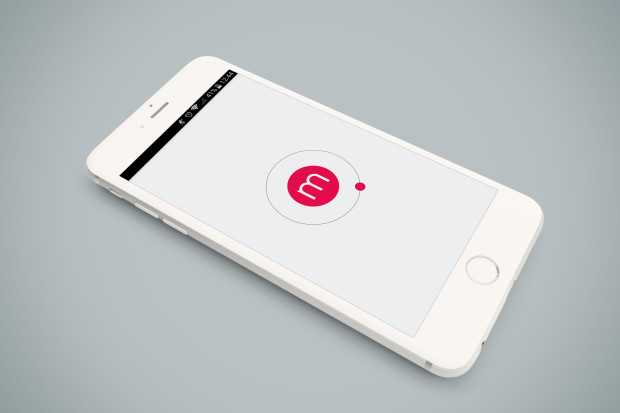 Simple y fácil de usar, nuestra aplicación te facilita el día a día sin alterar tu vida cotidiana.
ETAPA ACTUAL
Actualmente, estamos en etapa de pre-producción, habiendo exhibido nuestros prototipos funcionales de Classi durante meses en diferentes eventos internacionales y permitiendo a expertos en relojería y wearables testear nuestra solución.
(Video using the Classi strap with the MainTool app and showcase all the watch samples and product on one black table)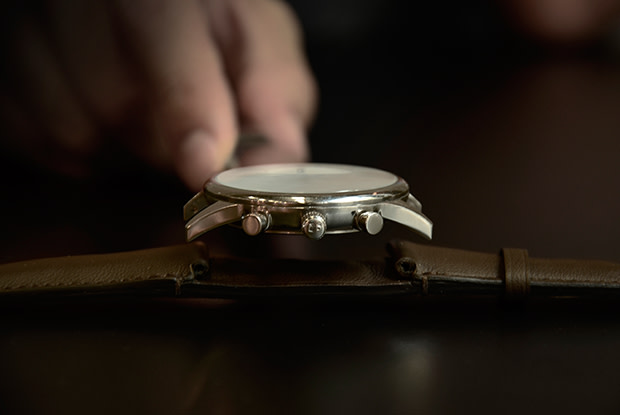 LOS LOCOS DETRÁS DE MAINTOOL
Nuestra visión en MainTool es integrar la tecnología en la vida cotidiana de las personas. Sin embargo, no es un misterio que lo que nos hace realmente únicos es nuestro equipo.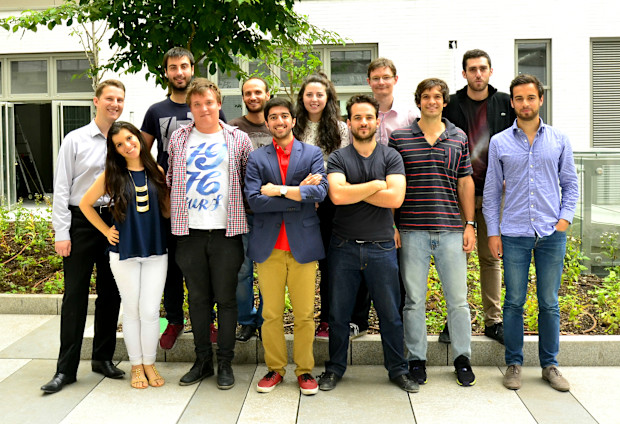 A través de nuestro primer producto, Classi, queremos dar a todos la oportunidad de convertir su reloj clásico en un reloj inteligente.
Con sede en París, Francia y Madrid, España, nuestro equipo está formado por uno de los grupos de gente más extraños que jamás podrás encontrar, trabajando furiosa pero coherentemente hacia el mismo objetivo. Todos compartimos la misma pasión para poder conectar un accesorio diario que usan más de mil millones de personas en todo el mundo.
EQUIPO DE MANAGEMENT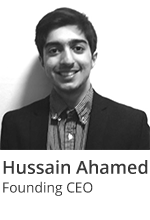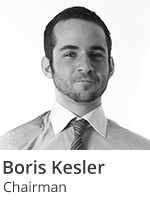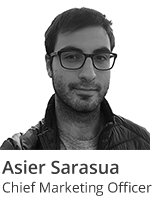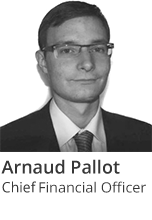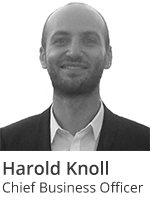 EL MEJOR EQUIPO DE INGENIERÍA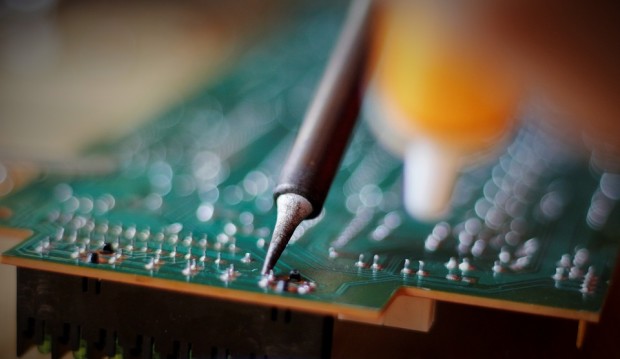 Contamos con el mejor equipo de ingeniería EN IoT. Sus miembros han creado más de 20 dispositivos conectados. El equipo es liderado por: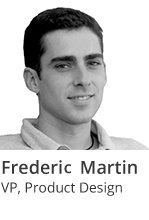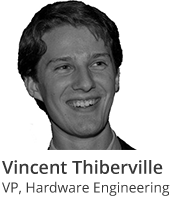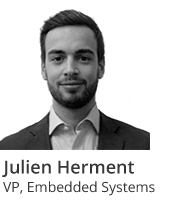 ¿POR QUÉ CREAMOS CLASSI?
Hace poco tiempo, se creía que los smartwatches serían la próxima gran tendencia. Sin embargo, pensamos que son objetos muy impersonales y que serían piezas de tecnología en lugar de ser verdaderas obras de arte como los relojes clásicos. No nos malinterpreten, amamos la tecnología pero no creíamos que los smartwatches deberían reemplazar a los relojes tradicionales y por eso nos preguntamos: "y qué tal si pudiésemos combinar ambos, un reloj clásico y uno inteligente?". Por esa razón, decidimos iniciar un viaje para combinar la mejor tecnología disponible con lo mejor de la industria relojera sin comprometer su hermoso diseño. Finalmente, estamos orgullosos de presentar Classi, el producto de un arduo trabajo que nos ha llevado años.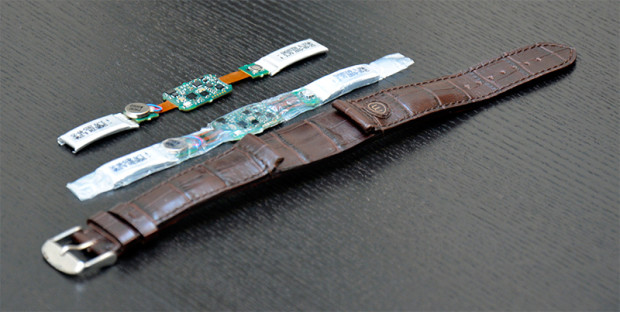 MAINTOOL EN LA PRENSA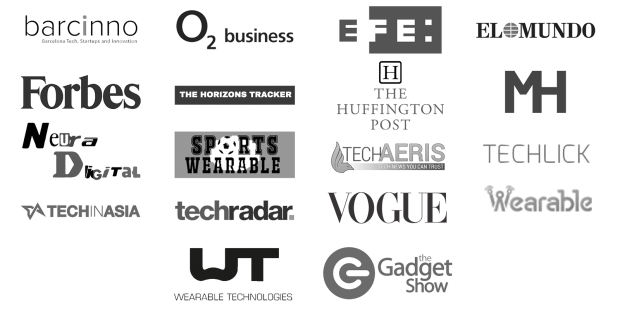 PRÓXIMAS ETAPAS
Queremos que tú seas parte de la familia MainTool. Como uno de los primeros en adoptar nuestro producto, queremos que seas parte de la revolución de la industria de la relojería y por eso tu apoyo se utilizará para fabricar Classi y comercializarlo a principios de 2017.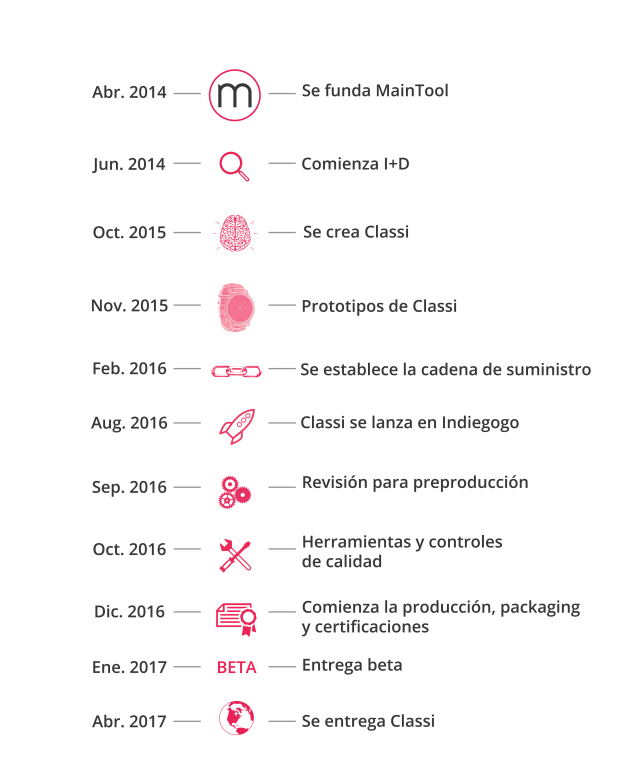 RIESGOS & DESAFÍOS
Este es el primer producto que lanzamos en MainTool y estamos completamente dedicados para cumplir con todo lo prometido y no defraudar a ninguno de nuestros backers de Indiegogo. Sin embargo, estamos gestionando envíos y entregas por primera vez y sabemos que puede haber potenciales retrasos que están fuera de nuestro control.
Nos apasiona lo que hacemos y estamos seguros de que vamos a ser capaces de ofrecer Classi como lo detallamos en nuestra línea de tiempo por varias razones:
1. Tenemos expertos en nuestro equipo con más de 10 años de experiencia en la fabricación de hardware y wearables.
2. Ya tenemos todos nuestros socios y acuerdos establecidos.
3. Hemos estado produciendo unidades funcionales durante 1 año y estamos 100% preparados para escalar nuestra operación y satisfacer la demanda de nuestros backers.
Entendemos que esta campaña es una gran oportunidad para establecer una base de clientes que estén tan apasionados por nuestra correa como nosotros. ¡Ahora es nuestra misión cumplir con todas nuestras promesas y dar a nuestros backers un producto impresionante y un servicio post-venta aún mejor!
PREGUNTAS FRECUENTES
¿Qué hace diferente a Classi?
Classi es una correa de cuero inteligente para relojes clásicos. Hemos incorporado lo mejor de los wearables en una correa para reloj de cuero regular que se ajusta perfectamente a tu reloj tradicional favorito.
Classi se adapta a cualquier reloj tradicional y lo convierte en un reloj inteligente al añadirle las mismas características que los mejores wearables de hoy en día (notificaciones, podómetro para medir la distancia recorrida, pasos, calcular las calorías quemadas, etc.). Queremos brindarle a la gente lo mejor de ambos mundos, permitiéndoles mantener el reloj que aman al tiempo que disfrutan lo mejor de la tecnología.
La forma en que hemos incorporado la tecnología en una correa de reloj clásico es única y está patentada (US 9,292,008).. Además de no comprometer el diseño, nuestros clientes pueden conservar la cultura de su marca favorita y los valores sentimentales, ya que con nuestro producto la tecnología "desaparece" en la corre