iCrowdNewswire - Aug 27, 2016
Melanin Essentials: Celebrating All Shades
Eco-friendly, chemical-free personal care products made by single moms to empower women of color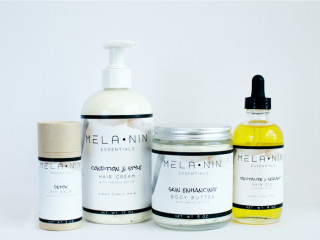 Melanin Essentials hires single mothers to produce chemical-free, all natural and organic, hair products for women of color & body products for all skin types. We invest in the overlooked. By definition, "melanin" means the pigments that give hair, skin, and eyes their color. We pride ourselves in loving the skin you're in. No matter how light or dark, we all have melanin.
Melanin Essentials seeks to address (3) issues:
1. Lack of access to quality products for women of color

"She keeps buying with the hope that this product will do what it's supposed to do."
—Essence's 2009 study
Furthermore, due to the media's definition of beauty, many women of color have used chemical hair relaxers, skin-bleaching creams, hot iron combs and other harmful means to fit the mold. These practices have resulted in health issues such as alopecia, hair loss, and skin ailments as well as psychological health issues; namely, insecurity of skin color and hair type and a negative self image.
2. Job insecurity and low income for single mothers
In 2013, the poverty rate for single-mother families was 39.6%, nearly five times more than the 7.6% rate for married-couple families.
3. Chemical Ingredients within the Cosmetic Industry
The average US woman uses 12 personal care products and/or cosmetics a day, containing 168 different chemicals. While most men use fewer products, they're still exposed to about 85 such chemicals daily, while teens, who use an average of 17 personal care products a day, are exposed to even more.
Our Model
We will address the (3) issues above with our business model:

With our unique hiring process, will provide secure, thriving wage jobs to single mothers, starting at $15/hr. As our company grows, we will then implement our Mommyhood Matters initiative. This program will offer our single mom employees flexible hours, employee perks, and, someday, hopefully free child care.​
As for our products, our philosophy — less is more.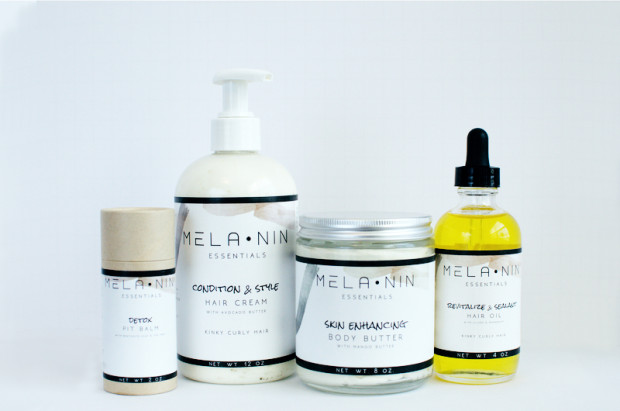 Using as few ingredients as possible, we make our products with certified organic, fair-trade, and natural ingredients formulated to nourish, condition, and promote healthy hair and skin. We hope to empower women of color not only with products that work but also with our message to love yourself regardless of skin tone or hair type.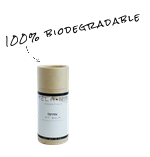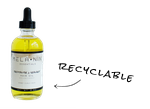 Our products are then packaged in biodegradable and recyclable materials to reduce waste in landfills and protect our oceans. It's just the right thing to do.
Impact
This is more than a business that sells eco-friendly personal care products — it's a movement to shine light, spread hope, and uplift.
With our business model, we will be creating employment opportunities for single mothers who are living (or at risk of living) in poverty, breaking barriers within the colored community, and promoting eco-friendly, sustainable lifestyles.
What We Need
Our goal of $16,200 will enable us to launch in the Fall of 2016 with the ability to sufficiently handle an increase in sales and product expansion, so that we can hire at least 2 employees in 2017.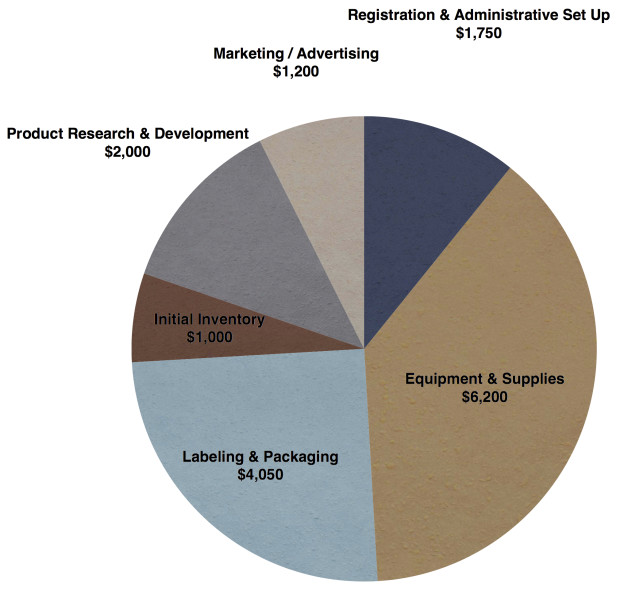 Even better, if we are not able to reach our goal, we will still be able to keep ALL funds. No dollar will go to waste. We will buy all of the ingredients necessary to begin making products right away! We also plan to host other events, outside campaigns to continue to spread awareness and support to begin.
We Are.. Melanin Essentials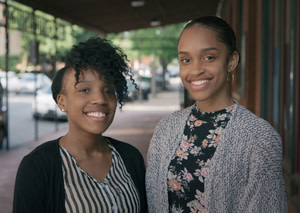 As women of color with backgrounds in biology, chemistry, sociology, and political affairs, we are well-rounded to take on such a project. Melanin Essentials started with us at the ages of 12 and 15 with chemically relaxed hair. Desperate for a change, we became the change we wished to see, and made our own natural hair products from home. Here we are today embracing our natural curls with a motivation to spread awareness and access to healthy products for others who were just like us — struggling to find products that properly nourish their hair, skin, and body.
Join us!
1. Back us (Donate) to help us launch!
2. Follow us to get updates on our journey.
3. If you can't donate, maybe someone you know know can: share our story on your social media!
This crowdfunding campaign is part of The Great Social Enterprise Pitch, a friendly competition facilitated by ASSETS and the Lancaster County Community Foundation. The Pitch consists of social enterprise ideas based in Central Pennsylvania. A Social Enterprise is a market-based, income-generating enterprise that aims to solve a social and/or environmental problem through its business activities. Social enterprises focus on a trip bottom line: people, planet, and profit. Upon completion of the Crowdfunding phase of the competition, 5 ideas will be chosen to move on to the Live Pitch, during which the contestants will present their ideas to a panel of judges, with winners receiving a package of cash and pro-bono prizes. In 2015, winners received over $50,000 in cash and pro-bono prizes.
Please visit www.lancasterpitch.com for more information. To access to the crowdfunding sites of all participating social enterprise ideas, click here: https://www.indiegogo.com/partners/SocialEnterp….