iCrowdNewswire - Aug 22, 2016
The Tremendous Trump Parody
An action figure commercial parody that attacks Donald Trump's unpresidential temperament.
From the creators of last general election's online political ad, "Mittformer," a new action figure commercial parody that takes aim at Donald Trump and his erratic, dangerous and unpresidential temperament. Please support us in our effort to produce and release our ad just before the first presidential debates in September for maximum impact on the election.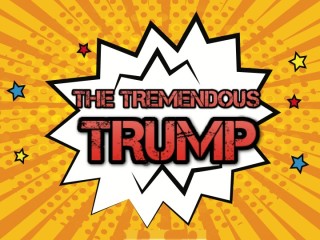 Our 2012 Action Figure Parody: "MITTFORMER"

Last general election, our team created a parody of a 1970s action figure commercial that was used to attack Mitt Romney's flip-flopping.
It was called "MITTFORMER."
It was picked up by BuzzFeed, Mashable, Daily Kos, Huffington Post and featured in a video from USA Today.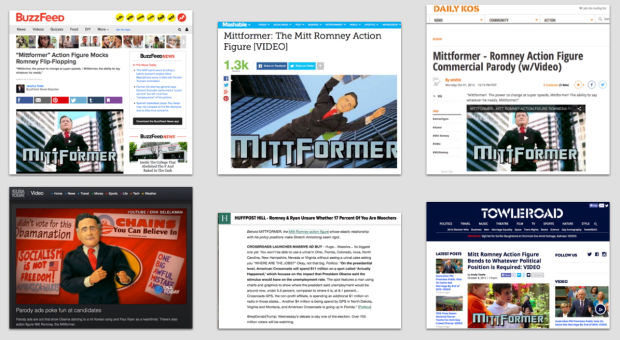 Mittformer was so effective because it went after Romney's Achilles heel, his lack of conviction, his flip-flopping.
Our new campaign:

This time around our target is Donald Trump.
Once again we are going to use a 1970s action figure commercial parody to attack Trump's Achilles heel: his dangerous and erratic temperament that makes him unfit to be president.
Hillary Clinton recently put it best when she said, "This is not someone who should ever have the nuclear codes."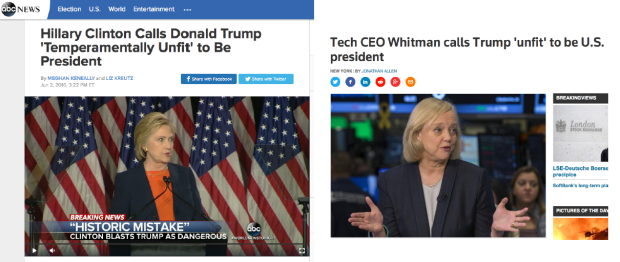 "THE TREMENDOUS TRUMP," our new campaign and action figure, will satirically portray Trump as an incredibly thin-skinned and dangerously erratic action figure whose unhinged overreactions repeatedly lead to global disaster.
The ad is slated to come out at the end of September in time for the debates in order to emphasize the stark contrast in temperaments between the candidates.
The "TREMENDOUS" Team:
Our team includes the creators of "MITTFORMER" as well as a few new notable additions:
John Serpe, Director: A graduate of Marquette University, John Serpe wrote and directed (with Tom Gould) the upcoming independent feature film THE HAPPYS, starring Janeane Garofalo and Melissa McBride. He has written/directed many short films and plays. John and Charles Pittard's screenplay, Nothing Men, won the first Production Grant awarded by the Los Angeles Film Festival. John and Tom Gould sold their screenplay Depravity to Odyssey Films. They also collaborated on the award-winning PSA "Playground." John was hired by Discovery Channel's Pet Psychic producer Walter Haldeman to co-create and write the teleplay for the pilot "The Realm." Together with Christopher C. Spencer, Serpe wrote segments for the television pilot "Reality Check." Their one-hour reality treatment "Do Me" was optioned by Cosgrove-Meuer Productions ("Unsolved Mysteries"). As an independent producer, John has produced many projects, including the award-winning E3 Xbox 360 Media Briefing (aired live on Spike TV) and a series of short documentaries on cancer patients for Amgen Biotech.
Tiina Knuutila, Editor/Graphics: Tiina is the owner of Present Media, a San Diego production company specializing in documentary style videos combined with high quality motion graphics. Shortly after moving to America from Finland, Tiina began working at Matttel, creating action-packed videos and Flash animation for brands like Barbie, Hot Wheels, Matchbox and numerous others. She then moved to Washington D.C. by way of Spain where she became a senior video producer for both the Democratic National Committee and Organizing for America. There, she shot and edited videos of President Obama for his official website and related social media properties. While in D.C., Tiina also worked as the video production director for the Sunlight Foundation, a nonprofit focusing on government transparency. After several years, Tiina moved to San Diego where she started Present Media. Her production company currently produces an array of online political ads and issue campaign videos for nonprofits. Her client list includes Van Jones, the San Diego County Water Authority and the San Diego Food System Alliance.
Erik Selekman, Writer/Producer: Erik Selekman is a graduate of the USC Graduate Screenwriting Program. There, Erik was awarded the prestigious King World Television Award for his original pilot, Family Practice. Erik optioned an original screenplay, The Fellowiship, to Paramount Pictures and has been hired to do script rewrites for several studios and production companies. Erik also partnered with Highstreet Management to develop "Class Warfare," a reality show pilot about struggling teachers. In addition, Erik worked as a story analyst for Dreamworks, Showtime, and TBS. He is the writer and producer of last general election's online political ad, "Mittformer."
Your Support
This time we hope to have an even greater impact on the election, but in order to do so, we need your help.
Although the core team will again be working pro-bono, we need funds for:
equipment and prop rentals
post production costs
soundtrack
doll making materials
location fees
pay for some cast and crew members.
So please help us reach our funding goal by contributing whatever you can to:

In stores this November
Extra skin sold separately
Experience not included.
Made in China.