iCrowdNewswire - Aug 17, 2016
Three Nights Only
A Film documenting the state of contemporary theatre in America by showing it being made!
What has happened to theater in America? Has it become harder or easier…or maybe close to impossible in the last 40 years? What better way to understand the current state of American Theater, educationally and societally, by participating in it being made? Why care? Help us find out and enjoy going behind the scenes and being a part of the process by attending the play in one of our three venues.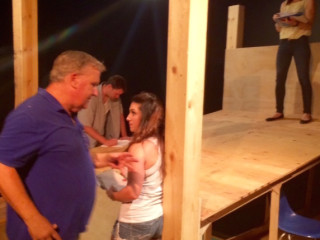 INTRODUCTION
Hi, I'm Byron Hays, a looney thespian with an idea & a stage. My cohorts—AKA the Full Bore Art Whore troupe and I wanted to explore and show the state of contemporary theatre in America by…wait for it…staging a fast-paced, Burlesque, and slightly bent production of A Midsummer Night's Dream.
What were we thinking?!?
We are documenting the exciting and arduous process of mounting our madcap production set in not the most theatre-friendly place…Los Angeles.
The arts are experiencing historically unparalleled difficulty in generating adequate funding, and this is particularly true in theatre. Changing union rules, regulations and the increasingly high cost of producing live art are all difficulties that theater groups across North America face.
Our goal is to draw attention to the status of arts funding.
THREE NIGHTS ONLY
Three Nights Only (TNO) is a film documenting the state of theatre in America by showing theatre being made. A little like watching sausage being made, ahem.
We explore what's happening on stages small, large, equity, equity waiver and everything in between, by talking to thespians around the country: producers, directors and actors; people who love and work in theater, including Dwyer Brown, actor (Field of Dreams) and founder of Theater 150 in Ojai, and producer Racquel Lehrman, founder and CEO of Theater Planners in Los Angeles.
Three Nights Only takes the proverbial "bull by the horns" by independently producing (no safety net) an original adaptation a classic play as a part of the documentary you are supporting.
The centerpiece of Three Nights Only will be performances of William Shakespeare's comedy A Midsummer Night's Dream, at three unique locations. The play portrays the events surrounding the marriage of Theseus, the Duke of Athens, to young Hippolyta, including four young Athenian lovers who play around with love potions, and a group of six actors manipulated by the fairies who inhabit the forest in which the play is set.
And these performances are not like any you've seen before. Each venue will lend itself in a different way to this bawdy and bewitching comedy of errors. Each actor plays at least two different roles, transforming via imaginative costumes, headgear and masks. The vibe is suggestive, Vaudevillian and sexy, physical comedy.
By attending any of the performances, or all three, you not only see the process of making the film Three Night Only, you also actually are part of the process. This is stimulating grass roots theatre and filmmaking at its best.
Performances You Can Attend
Tuesday, August 16: on the rooftop at the Everest School in Koreatown. Seating is outside, on the ground, so bring a blanket and dress accordingly. An inventive outdoor staging, with only 10 seats!
Wednesday, August 17: in the courtyard of the historic Gaylord Apartments courtyard, also in Koreatown. Seating is outside, so bring a blanket and dress accordingly. An amazingly intimate opportunity…only 5 seats!
Friday, August 19: at the Atwater Playhouse (indoors)
Saturday, August 20: Atwater Playhouse (indoors)
Sunday, August 21: Atwater Playhouse (indoors)
All performances start at 8 p.m.
The Venues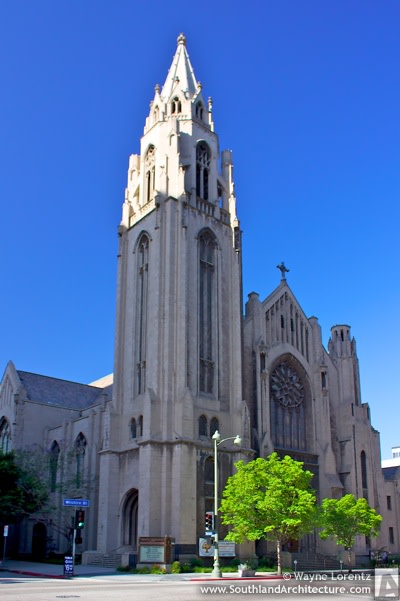 Everest School, Immanuel Presbyterian Church 3300 Wilshire Blvd, Koreatown. This rooftop stage is virtually a playground, no really, it's actually a basketball court, with soaring views of the Los Angeles skyline and Hollywood Hills at sunset. Actors will romp endlessly around the courts using this adaptive, compact space with imagination and fearlessness. Do bring a blanket and a beach chair, and dress in layers you can add as the air cools down. Modeled after French Gothic cathedrals, the stately Immanuel Church houses a congregation that dates to 1888. (8/16: Only 10 seats available.)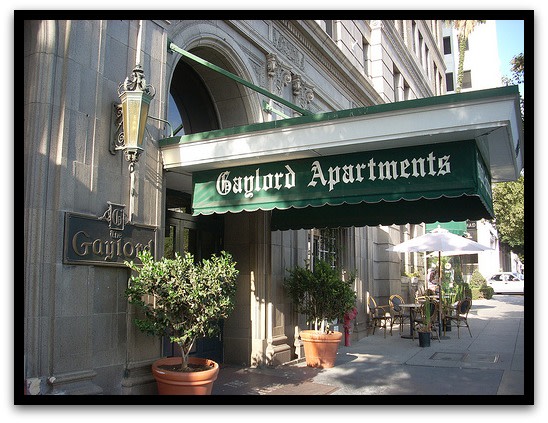 The Gaylord Apartments, 3355 Wilshire Blvd, is a 13-story, Italian Renaissance treasure built in 1924 and named after famous real estate mogul and outspoken socialist, Henry Gaylord Wilshire. It's directly across from the former Ambassador Hotel, where Robert F. Kennedy was assassinated in 1968. Initially a hotel before it was converted into an apartment building, The Gaylord attracted many high profile residents including John Barrymore and Richard Nixon. The courtyard performance is an echo of the early Elizabethan theater from which Shakespeare's work sprang. Non-traditional venues are actually a throwback to the origins of our early English speaking theatrical experience, when plays were mounted in the courtyards of inns and stately homes. For libations and food, check out H.M.S. Bounty on the ground floor, where Winston Churchill is rumored to have dined. (8/17: Only five seats available)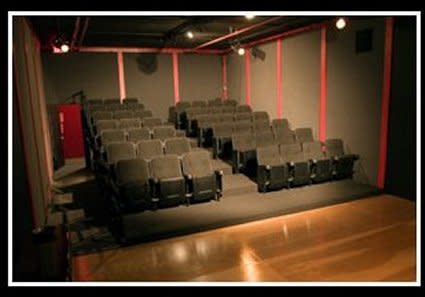 Atwater Playhouse, 3191 Casitas Ave # 100, Atwater Village, is a theatre and school opened with the intention of presenting drama in the most honest, organic way possible. The Atwater Playhouse is a Method acting theatre, and all work done there is treated with the same amount of respect for the acting craft that Constantin Stanislavski preached in his writings and teachings. The spirit of Stanislavski, the honesty and emotion, will definitely shine through in The Bard's Midsummer Night's Dream and will inspire the actors to merge their personal emotions with those of the characters. The result will be a performance where the actors' actions and emotions are genuine, not representational. Not pretended. The space is intimate but spacious, beautiful new theatre. (8/19, 8/20, 8/21; 35 seats each night.)
About Us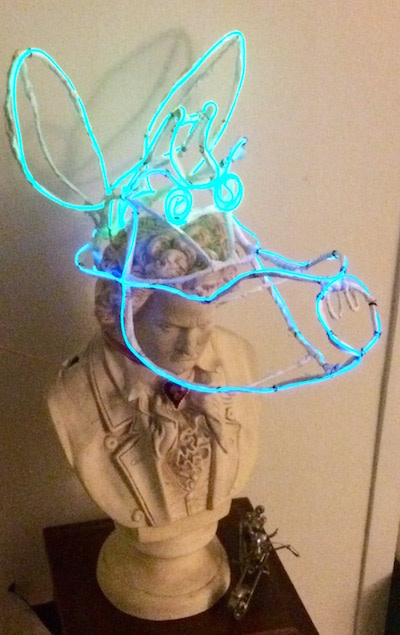 Full Bore Art Whore is a group of contemporary actors banding together and pooling their resources to mount the production in the manner of Shakespeare's troupe. Everyone in the production has some skin in the game, footing the bill for the production to some degree. We're resurrecting a 400-year-old idea, to see if it can work today and make a statement about what theatre is and can be.
And What Will Your Funds Help Fund?
Your donations will cover costs for both the documentary Three Nights Only post production, especially editing and scoring, and for mounting our ingenious A Midsummer Night's Dream adaptation in unconventional and traditional spaces.
Other Ways You Can Help
Spread the word! Send the link to friends, family, and come see the show. Keep grassroots theater alive and experience one hell of a ride while doing so!