iCrowdNewswire - Aug 15, 2016
VANISHING BERLIN
Vanishing Berlin: A remarkable book about a city disappearing.
For English version click here
Point and shoot. Vanishing Berlin ist ein sehr persönlicher Blick auf die Stadt, in der ich geboren und aufgewachsen bin. Seit jeher ein passionierter Flaneur und Beobachter, dokumentiere ich seit vielen Jahren flüchtige Sehenswürdigkeiten, quer durch alle Bezirke. Vor allem Brachen, Ladenfronten und Brandmauern. Orte, die Berlin charakterisieren und die gleichzeitig in rasantem Tempo aus dem Stadtbild verschwinden. Mit Eurer Unterstützung möchte ich ein außergewöhnliches, professionell gestaltetes Fotobuch in einer limitierten Erstauflage realisieren.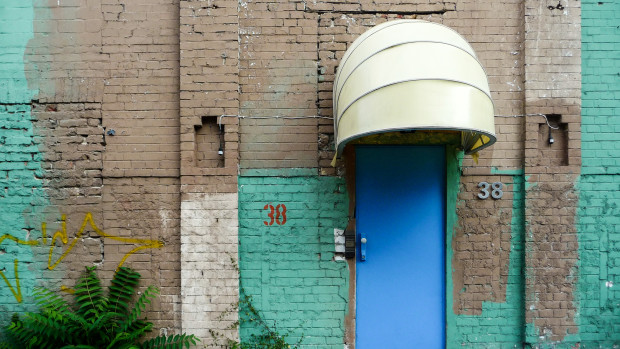 Markise. Flottwellstraße, Schöneberg, 2009 / Awning. Flottwellstraße, Schöneberg, 2009
Reclaim Your City. Der Ausverkauf der Innenstädte, die Verdrängung von Sub- und Kiezkultur und damit verbunden ein Grundgefühl des Verlusts sind ein weltweites Phänomen. Das Bild vieler Großstädte ist heute geprägt von seelenloser Architektur, Konformität und steigenden Mieten. Vanishing Berlin dokumentiert Orte, an die wir uns mit Wehmut erinnern werden, obwohl wir nicht einmal ahnten, dass wir sie jemals vermissen würden. Das Buch markiert für mich den Ausgangspunkt für die weitere Auseinandersetzung mit der aktuellen Entwicklung des städtischen Raums.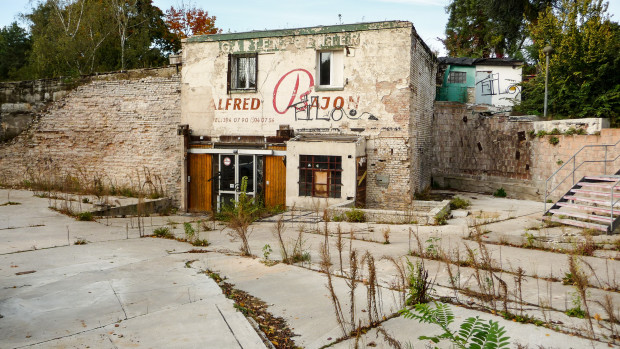 Gartencenter Alfred Bajon. Spandauerdamm, Spandau, 2013 / Garden centre Alfred Bajon. Spandauerdamm, Spandau, 2013
Nichts Hält Ewig. Viele der Fotos vermitteln den Eindruck, als seien sie bereits vor Jahrzehnten aufgenommen worden. Tatsächlich sind alle Bilder im Zeitraum zwischen 2009 und 2016 entstanden. Mein Interesse gilt dem zeitgenössischen Blick. Nicht die Abbildung der Vergangenheit steht im Fokus, sondern der Prozess der Veränderung. Dem Betrachter stellt sich bei jedem Bild die Frage: Gibt es dieses Motiv noch oder ist es schon verschwunden?
"Das Neue an den Fotos ist, dass die Bilder durchreisen, "in transition" sind. Als wäre die Stadt eine Karte, die man einmal liest und dann wegwirft, weil man sie ohnehin nicht vergisst, ob man will oder nicht. Obwohl Vanishing Berlin aus Bruchstücken untergegangener Zeiten besteht, die uns zuzwinkern, die scherzen und grummeln, als wäre es das erste Mal, entsteht ein Bild von einer Stadt, die sich selbst aufgebraucht hat (…). Manchmal wird auch ein anderes Berlin sichtbar, rufen die Bilder eine Erinnerung an eine Art Halbwelt wach, eine verwüstete Landschaft, in der jeder jederzeit landen könnte. (…)"Friedhelm Böpple im Nachwort zu Vanishing Berlin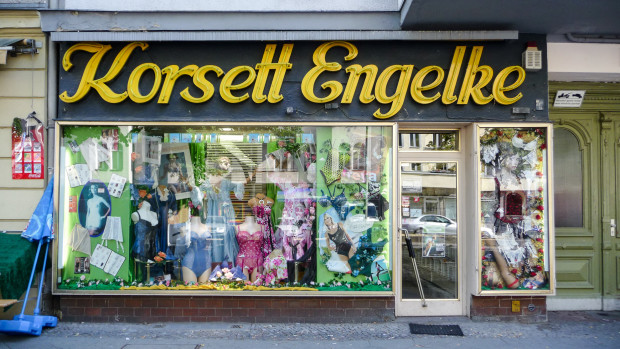 Reclaim Your Memory. Die Fotos im Buch sind mit anekdotischen Erinnerungen aus meiner Kindheit und Jugend sowie kurzen Notizen zum Zustand der Stadt montiert. Vanishing Berlin lädt den Leser damit auf eine Reise in die eigene Vergangenheit ein.
Schöneberger Serengeti Die Nachmittage verbrachte ich oft mit Erkundungstouren auf meinem Bonanza-Fahrrad. Das Einzugsgebiet reichte vom Winterfeldtplatz, von den Straßenkämpfen damals oft in Rauch und Tränengas gehüllt, über den Christiane F. Babystrich in der Einemstraße bis zum Freigelände am Lützowplatz. Vom Hotel Berlin bis zur Kreuzung Tiergartenstraße erstreckte sich eine riesige Brache, bewachsen mit hohem Gestrüpp, übersäht mit Glasscherben und benutzten Kondomen. Inmitten dieser urbanen Steppe, von der aus man einen schönen Blick auf die Skyline der West-City hatte, stand nur ein einziges Haus, die Taverne. Eine große, karge Baracke, in der zwielichtige Pils-Trinker in Fransenlederjacken Westernabende oder Skatturniere abhielten. Auf dieser Brache wurde mit dem "Frühlingsfest" alljährlich die Berliner Rummelsaison eröffnet. Jahrzehnte später markieren postmoderne Botschaftsgebäude und die CDU-Parteizentrale hier das Gelände.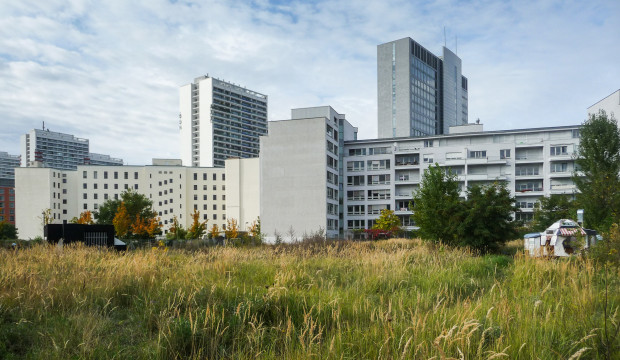 Traumhäuser im Brachland. Kommandantenstraße, Mitte, 2009 / Dream houses in a Wasteland. Kommandantenstraße, Mitte, 2009
Nothing is true, everything is permitted. Warum das Ganze und warum jetzt? Nach jahrelanger intensiver Beschäftigung mit dem Projekt ist es an der Zeit, mit Vanishing Berlin an die Öffentlichkeit zu gehen – bevor die totale Besetzung mit Gegenwart die Motive in Geschichte verwandelt. Das Buch soll im Spätsommer 2016 in einer limitierten Erstauflage erscheinen. Dafür brauche ich Eure Unterstützung.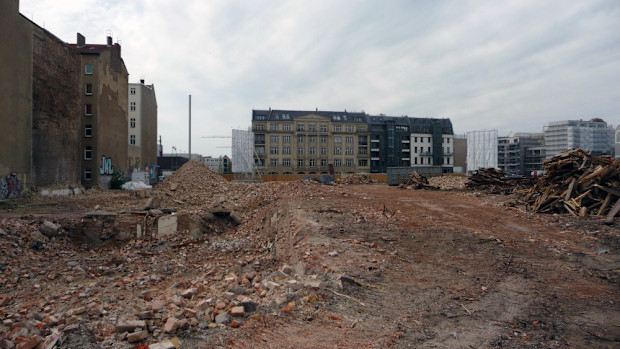 Brache. Chausseestraße, Mitte, 2013 / Wasteland. Chausseestraße, Mitte, 2013
Keine Atempause, Geschichte wird gemacht. Es geht voran. Das Buch bleibt nicht allein. Weitere Ausstellungen, Editionen sowie Text- und Videoarbeiten zuVanishing Berlin sind bereits in Planung. Ich werde mich in Zukunft weiter mit gleichgesinnten Künstlern, Fotografen und Autoren austauschen und die Arbeit auch auf internationaler Ebene fortführen.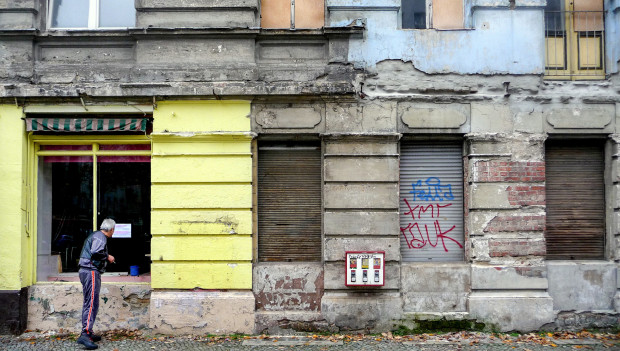 Fassade auf der Roten Insel. Leuthenerstraße. Schöneberg, 2009 / Facade in the Red Island district, Leuthenerstraße. Schöneberg, 2009
Für wen ist Vanishing Berlin? Das Buch richtet sich an jene, die Berlin ihre Heimat nennen, auf der Durchreise ins Herz geschlossen oder längst wieder verlassen haben. An Eingeborene, Zugereiste und Touristen. An Buchliebhaber sowie an Fotografie-und Kunstinteressierte. An Historiker, Melancholiker und Stadtentwickler. An Beatniks, Hipster und Flaneure. An Gentrifizierte und Gentrifizierende. In Berlin und überall.
Support your local neighborhood. Warum solltest du Vanishing Berlinunterstützen? Aus Liebe zu Berlin und seinen Ureinwohnern. Aus Interesse an authentischer und unkonventioneller Fotografie. Um den Hauch der Geschichte zu spüren und nicht zuletzt wegen der tollen Perks. Bei Abholung in Berlin werden die Versandkosten erstattet (Buchvorstellung im September 2016).
Die Angebote (Perks):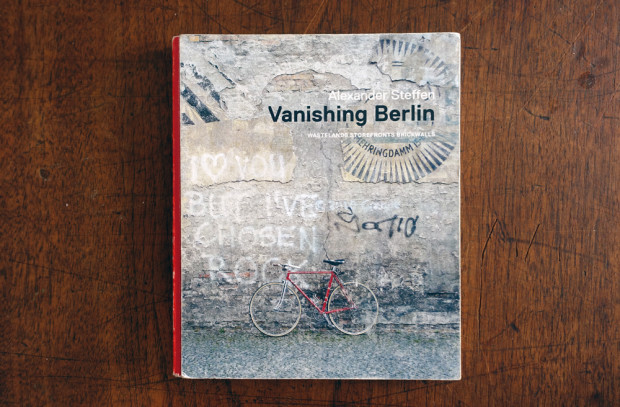 Perk: Vanishing Berlin Book (Dummy) 144 pages, 160 colour images. Format: 20 x 24 cm, limited offset hardcover edition / limitierte gebundene Erstauflage im Offsetdruck, Text from Friedhelm Böpple & Alexander Steffen, design by Detlev Pusch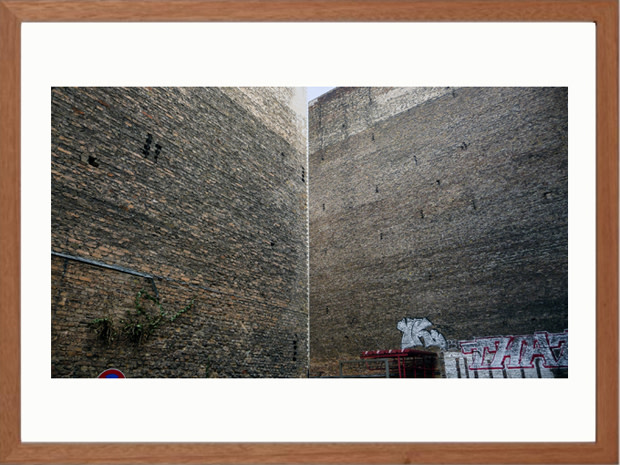 Perk: Vanishing Berlin Fine Art Print (13x18cm / 18x24cm / 30x40cm). Signed, stamped and limited to 10 copies per image and size / signiert, gestempelt und auf 10 Exemplare pro Größe limitiert (see selection in the gallery/Auswahl siehe Galerie). Including wooden frame & Passepartout /inklusive Holzrahmen und Passepartout.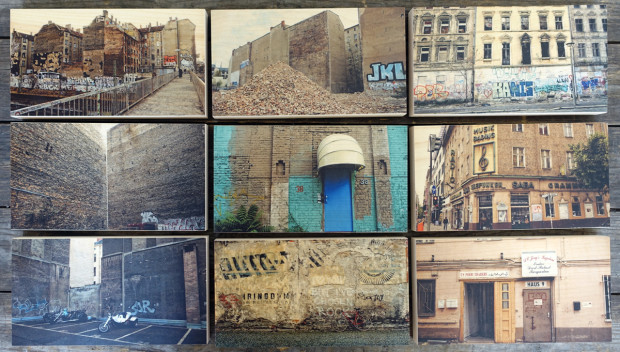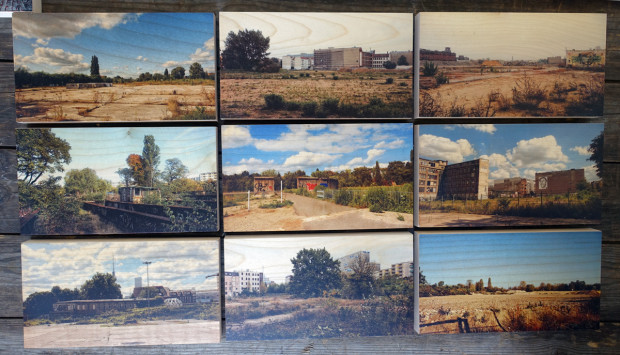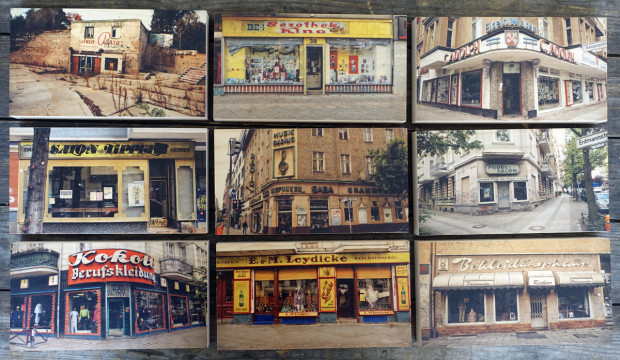 Perk: Vanishing Berlin Woodprint / Holzdruck (20 x 11 cm). Signed, stamped and limited to 10+3 copies per image / signiert, gestempelt und auf 10+3 Exemplare limitiert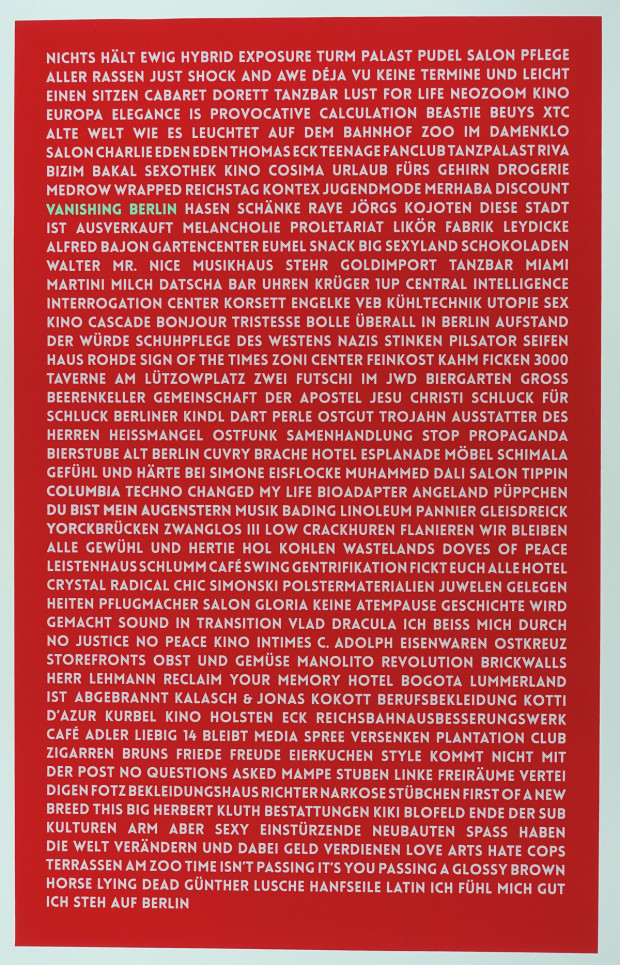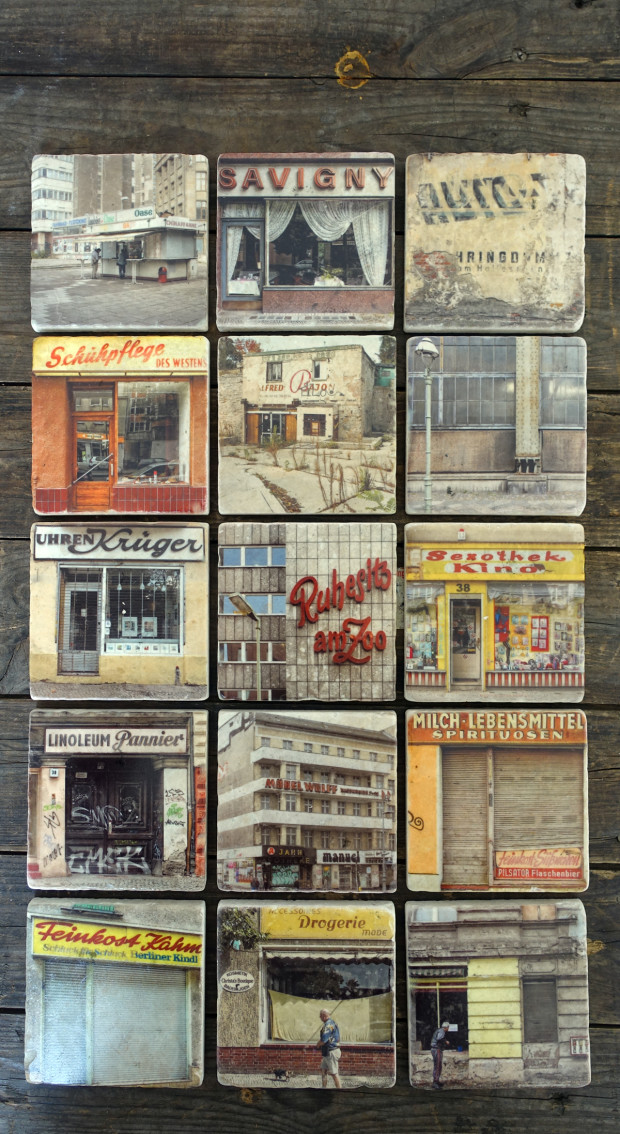 Style kommt nicht mit der Post. Wer steht hinter dem Projekt? Für die Gestaltung des Fotobuchs habe ich den mehrfach ausgezeichneten Buchdesigner Detlev Push gewinnen können. Der Fotograf Alex Janetzko hat mich bei der Bildbearbeitung unterstützt. Das Nachwort stammt von Autor und Lebenskünstler Friedhelm Böpple. Die Journalistin Fiona Ehlers hat mit mir ein ausführliches Interview zum Projekt geführt. Konrad Lauten hat mich zum Thema Crowdfunding beraten. Der Videotrailer zum Projekt kommt aus der Feder von Paul Ott. Gemeinsam mit der Kuratorin und Galeristin Annemarie Laber (Projektraum 102) habe ich meine ersten Ausstellungen organisiert.
Besonderer Dank für Inspiration und Zuspruch geht überdies an Maike Bildhauer, William S. Burroughs, Barbara Dechant, Ali Ghandtschi, Fehlfarben, Nicolai Max Hahn, Diethelm Kaiser, Anne Marburger, Ede Müller, Heiner Müller, Klaus Lemke, Isabel Ott, Patrick Paetzold, Alex Reuter, Uka Roesch, Thomas Rusch, Kathrin Schafroth, Isabella Steffen, Robert und Karina Sparmann, Jörg Sasse und Hans von Trotha.
Point and shoot. Vanishing Berlin provides a very personal perspective on the city in which I was born and raised. Being a passionate flâneur and observer, I have been photographing transient landmarks all over Berlin for many years, focusing mainly on wastelands, storefronts and brick walls. These places characterise Berlin, but equally they are vanishing at an unprecedented pace. With your kind support I plan to publish a limited first edition of Vanishing Berlin, an extraordinary, professionally-designed photo book.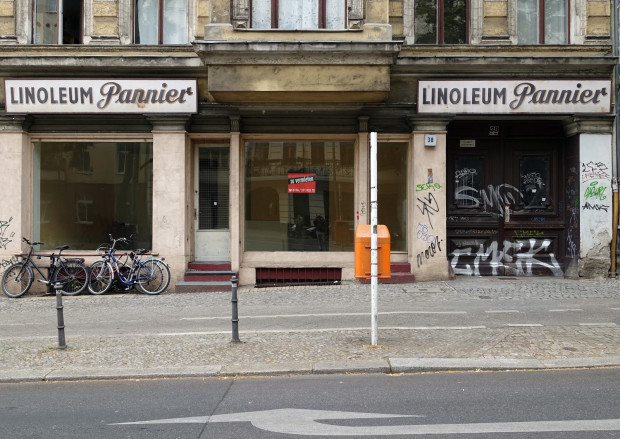 Linoleum Pannier. Kreuzberg, 2016
Reclaim your city. City centres being sold out, underground scenes and neighbourhood identities being displaced, the associated underlying feelings of loss; all these are worldwide phenomena. Today the faces of many cities are characterised by soulless architecture, conformity and surging rents. Vanishing Berlin captures the places that we will remember wistfully, though we did not think we would ever miss them.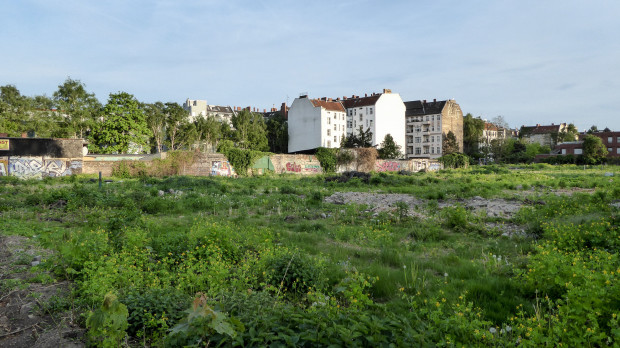 Rütli-Brache. Neukölln, 2015
Nothing lasts forever. Many of the photos look as if they were taken decades ago. In fact, all the images were captured between 2009 and 2016. I am interested in the contemporary; it is not the depiction of the past that I wish focus on, but the process of change. For the viewers each picture should raise the question: Does this place still exist or has it already vanished?
"What is new about the photos is that these images are passing through, they are "in transition", as if the city is a map to be studied and tossed aside, because we know we will never forget it anyway – whether we want to or not. Though Vanishing Berlin is made of fragments of a dying past that flirt, joke or mumble to us, as if engaging with us for the first time, the picture that arises is one of a city that has been consumed by itself (…). At times yet another Berlin comes into view, images that conjure up memories of a kind of demi-monde, a desolate landscape in which anyone could end up at any time (…)" From the afterword to Vanishing Berlin by Friedhelm Böpple.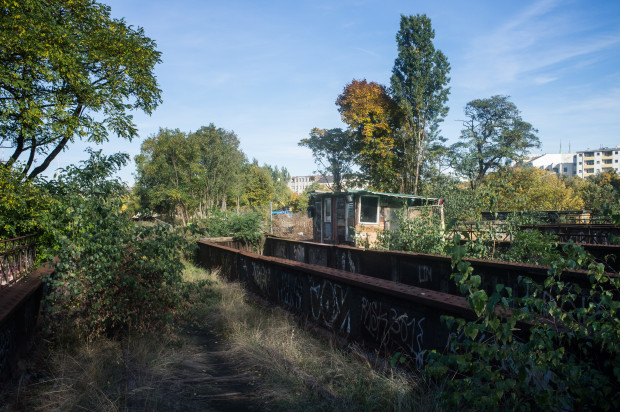 Yorckbrücken. Kreuzberg, 2014
Reclaim your memory. The photos are accompanied by anecdotes from my early childhood and youth as well as by brief notes on the current state of the city, creating a montage of images and words. Vanishing Berlin invites the readers to journey into their own past.
The Serengeti of Schöneberg. I often spent the afternoon exploring the neighbourhoods on my High Riser. My cruising radius stretched from Winterfeldtplatz, which at the time was often engulfed in smoke and tear gas from street fights, to Christiane F's teenage streetwalker patch in Einemstraße, to the open area at Lützowplatz. An enormous wasteland, covered with high scrub, pieces of broken glass and used condoms, which stretched from the Hotel Berlin to the junction with Tiergartenstraße. Amidst this urban scrubland, which overlooked the skyline of the city's west, there was only one single building. The Tavern was a big, bleak barrack in which dodgy beer drinkers in fringed leather jackets came together for Country & Western evenings and skat tournaments. In July of every year this wasteland hosted the Spring Festival, kicking off the annual Berlin funfair season. Decades later, postmodern embassy buildings and the headquarters of the German conservative Christian Democratic Union (CDU) mark the landscape.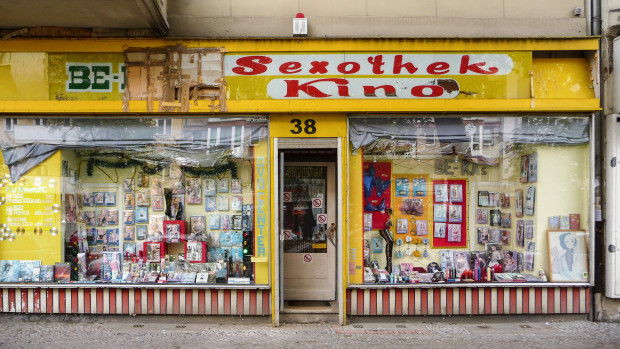 Sexothek Kino. Neukölln, 2014
Nothing is true; everything is permitted. What is the point anyway and why now? After years of intensive engagement with this project it is time to take Vanishing Berlin into the public eye – before these spaces become totally occupied by the present and are turned into history. The limited edition photo book is set for release in summer. For this I need your support.
The book is not an isolated project. Further exhibitions and editions, as well as both text- and video-based works are already in the pipeline. Creating a dialogue and exchanging ideas with like-minded artists, photographers, and authors will continue to be an important part of my work, and I have already taken the first steps to ensure this project is brought to the international stage.
Who is the target group of Vanishing Berlin? The book is for all Berlin lovers. For natives, newcomers and tourists. For booklovers, for photography and art freaks. For historians, melancholics and urban developers. For beatniks, hipsters and flâneurs. For victims and perpetrators of gentrification. In Berlin and elsewhere.
Why should I support Vanishing Berlin? Out of a love for Berlin and its inhabitants. Out of a passion for authentic and unconventional photography. Out of a desire to sense the vestiges of history. And last but not least for the extraordinary perks. / If you pick up your perk in Berlin I will refund the shipping costs (book launch event in September 2016)
Where does your money go? Your money will be used exclusively in the design, printing and binding of professionally-made copies of the Vanishing Berlin photo book.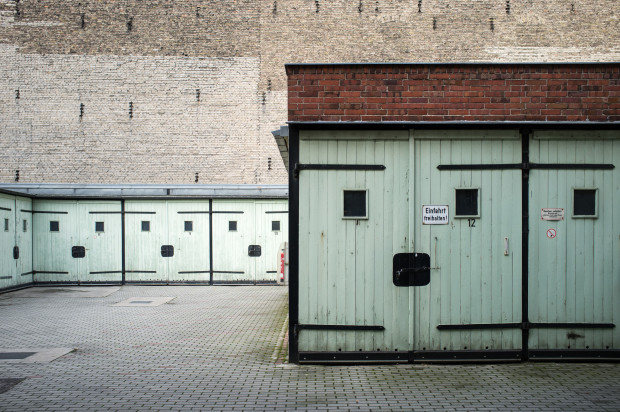 Garagen. Prenzlauer Berg, 2015
Alexander Steffen (*1967) was born and raised in West-Berlin. He grew up in a shared flat in Schöneberg, studied Political Sciences at the Freie Universität Berlin, trained at Dirk Nishen publishing house. Discovered Allen Ginsberg and Reality Sandwiches. Edited a photobiography of William S. Burroughs. Spent time exploring the techno clubs and ruins of Berlin's new centre after the fall of the wall. Was director of the art gallery transition from 1999-2005. Has been working for the Berlin International Film Festival (Berlinale) since 2005. 2009 marks the start of the Vanishing Berlin project.
© Alexander Steffen alexsteffen@berlin.de /Instagram / Facebook / Website
The Perks: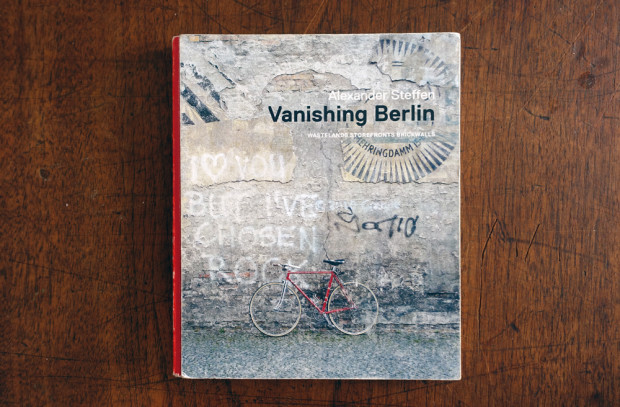 Perk: Vanishing Berlin Book (Dummy) 144 pages, 160 colour images. Format: 20 x 24 cm, limited offset hardcover edition / limitierte gebundene Erstauflage im Offsetdruck, Text from Friedhelm Böpple & Alexander Steffen, design by Detlev Pusch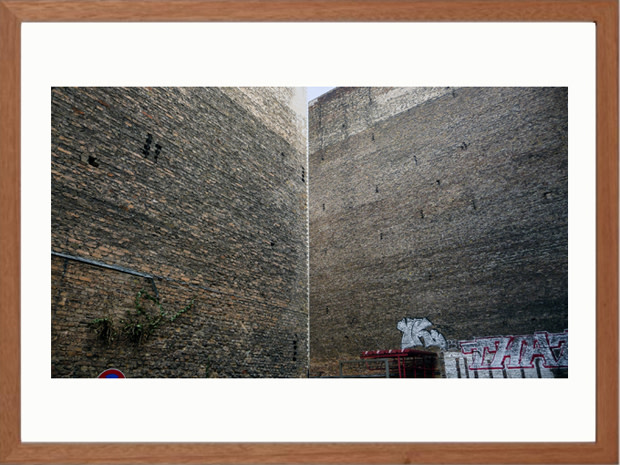 Perk: Vanishing Berlin Fine Art Print (13x18cm / 18x24cm / 30x40cm). Signed, stamped and limited to 10 copies per image and size / signiert, gestempelt und auf 10 Exemplare pro Größe limitiert (see selection in the gallery/Auswahl siehe Galerie). Including wooden frame & Passepartout /inklusive Holzrahmen und Passepartout.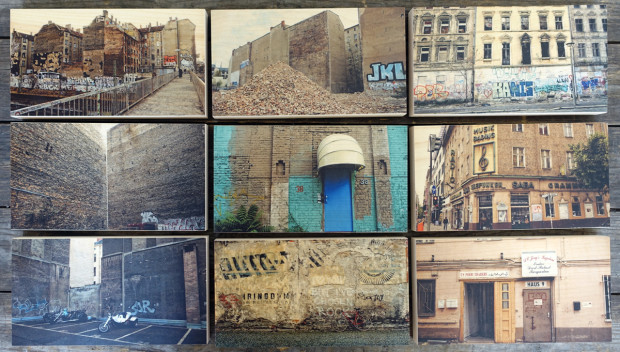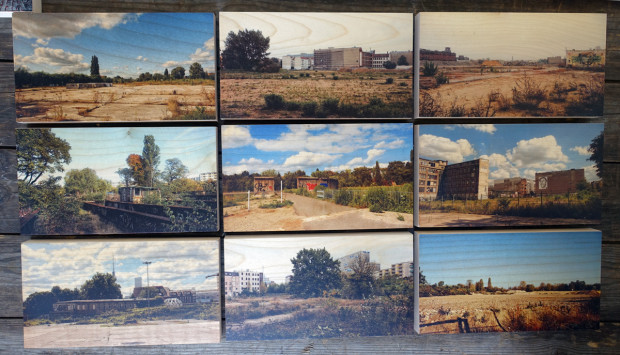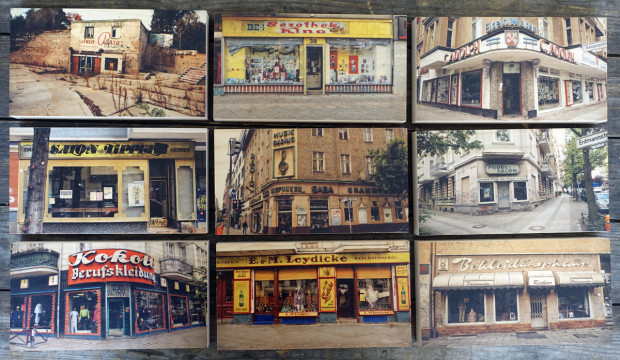 Perk: Vanishing Berlin Woodprint / Holzdruck (20 x 11 cm). Signed, stamped and limited to 10+3 copies per image / signiert, gestempelt und auf 10+3 Exemplare limitiert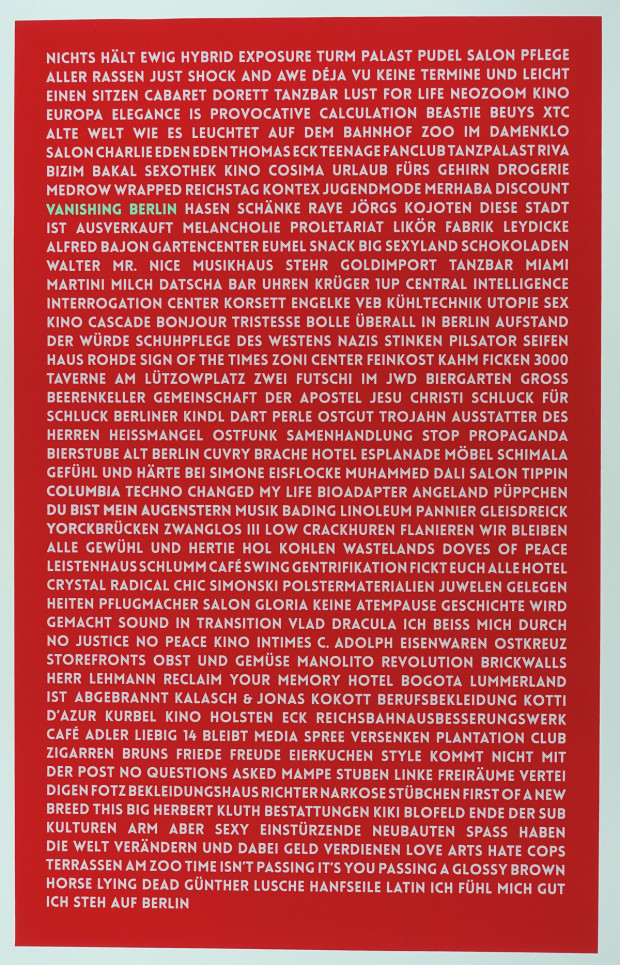 Perk: Vanishing Berlin Silk Screen Poster / Siebdruck (76,2 x 111, 8 cm)Signed, stamped and limited to 20+3 copies / signiert, gestempelt und limitiert auf 20+3