iCrowdNewswire - Aug 14, 2016
Graphic Novel of The Holy Bible
I wish to create a Graphic Novel of The Holy Bible to introduce The Word to a younger audience.
I want to show a whole new generation of young people the truth and absolute authority of God's Word. To this end, I want to show them it in a new and engaging way. I was asked to do this and I do not intend to give up any time soon. Funds raised will go to paying for an artist. I am a theologian, not an artist and cannot even draw stick figures.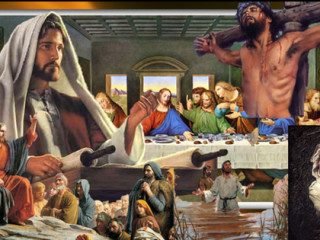 Short Summary
Contributors fund ideas they can be passionate about and to people they trust. Here are some things to do in this section:
I am a theologian attempting to spread The Word of God and was asked to do this project. If successful, I will be able to help spread His Word to more people then ever possible, saving souls.
What We Need & What You Get
I am training to be a priest and thus am heart broken when people have not heard The Gospel Message. I want to spread it beyond the Parish that I am assigned to.
The Impact
Christians are consistenly called to "make disciples of all nations". Imagine what would happen if we could do that together.
Risks & Challenges
The only major problem I have is paying for an artist. They are expensive, but together that can easily be overcome.
Other Ways You Can Help
There are other ways to help, aside from sharing it, if you know any artists that want to lend their skills, that would be appreciated.