iCrowdNewswire - Aug 13, 2016
Tanner Qualls New Album – A Home to Run to
Come join along with me and help me finish my first full length album!
Come join along with me in helping complete my first full album, "A Home to Run to." This project has been a year in the making, and is almost done. I need to raise $3500 to have the album professionally mixed and mastered, which will make the songs shine. This album contains multiple genres, ranging from chill indie, to folk, to alternative rock, but has a consistency to it that is found in the lyrical theme of hope.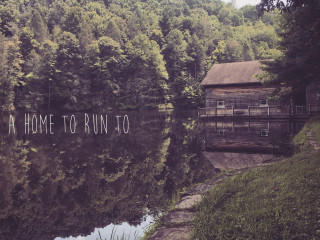 In the fall of 2015, I began the journey of creating my first full length album, "A Home to Run to." I am proud to announce now, almost a year later, the album is finished. I am incredibly proud of these songs and the album as a whole. I wrote the songs, produced them, and recorded each instrument on the album. The songs are so much bigger and more intricate than anything I've attempted before, and I'm incredibly proud of each one of them. That being said, I've now come to the end of the road of what I can do, and it's time to hand the album off to be professionally mixed and mastered (an experience I've never had before)! But, being the poor college student that I am, I can't afford that. So here's where you come in.
I need your help to fund the mixing and mastering of this album. It is being mixed by Lynn Grabber in Nashville, and mastered by Grammy award winning engineer Andrew Bergthold. This album is so much bigger than the two EPs I've released so far. I am proud of those projects as well, and they have given me a great vision of what I want in my sound. This album is just that. Not only am I excited about the sound of this album, I'm excited about the message that these songs will bring. Whether it's reminiscing on fun summer memories, or coping with insecurities and finding strength outside ourselves, these songs have messages we can all relate to. These songs have been very meaningful and personal to me, and I genuinely hope that listeners find meaning in them as well.
I would love to have your support in completing this album. This has been an amazing journey, and I invite you join along with me in seeing it through to the end!