iCrowdNewswire - Aug 11, 2016
WaterBot:World's First Smart Water Quality Monitor
A connected device that streams your water quality to the internet.

Bob Richter
Milwaukee, United States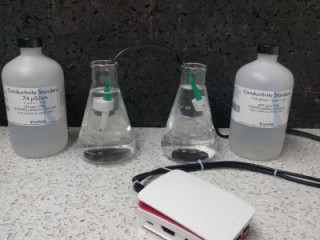 This started out to answer one simple question. What is my granddaughter's water quality right now? I've come to realize this device is far more powerful than that. Each device answers an important question: what is my water quality. Collectively, these devices can build the world's largest open-source water quality database in a matter of months. We'd love your help and support.
Our Story
I am Bob Richter. I started a water treatment company, Water Doctors, outside of Milwaukee, WI in 1982.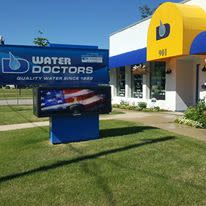 Since its beginning, we've provided residential, commercial, and industrial customers with the best in water treatment devices.
We've made accurate treatment recommendations through pretty detailed in-field testing. While I hate to admit it, things aren't the same as in 1982. Evidently the world is changing fast.
The Question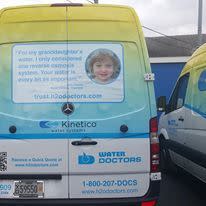 With the birth of my first grandchild, Kate, I was so proud I even put her picture on the back of our trucks. Indeed, there was only one drinking water system that I considered for my son Shawn's family.
I know they work. But I wouldn't be a grandfather if I didn't have that nagging thought in the back of my head where I'd want to check and double-check that water quality.
I ultimately had one question: How can I test Kate's (and now Thomas') water?
The Solution
The past required handheld meters. The past required human intervention to remember to hit a button labeled "Push to Test."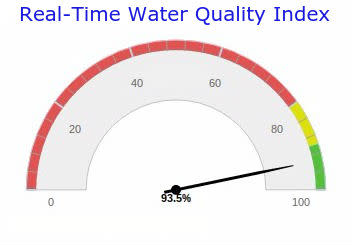 What we wanted was a real-time, accurate answer that required no human intervention.
On June 21, 2016, the real-time water quality meter became a reality and has been streaming data ever since.
The gauge pictured here is measuring the percentage of contaminants being removed from our office in Waukesha, WI.
The solution is a cloud-connected device that streams water quality information directly to any Android or iOS device. It's pretty cool.
If you want to take a peek to the demo you can visit:
Here you will see our demo device monitoring a filtering system in real time.
What's Next
We have an existing device that is actively streaming results to the cloud.
The purpose of this campaign and funding is to get the hardware design ready for production.
The Impact
The birth of these devices gives way for something far bigger.
The Open Water Quality Project. An open source database of water quality.
These devices are tremendously powerful on their own.
Collectively, serving as nodes, they become a living database of water quality.
Each device will have, optionally, the ability to feed their water quality into a publicly-accessible database.
The applications for education, research, early detection systems, and otherwise are limitless.
Help us transform the world and help us change the way we understand our water!
FAQ's
How do I connect the device?
Everything is designed to be simple. The included accessories will allow you to quickly connect the device to a kitchen or bathroom sink supply line. The device will be out of view in the cabinet or vanity. Once physically connected, it'll be very simple to get your device on your home wifi network. That's all there is to it.
What do you mean by measuring my water quality?
All devices include measurements of total dissolved solids (TDS) and temperature. TDS is used as a benchmark by both the EPA and World Health Organization.
This is a sort of loose overview of the ranges of total dissolved solids.

What's unique about the device is the logging. TDS in and of itself is of some value. The ability to see trends is far more valuable. The device allows for that. Coupled with the Open Water Quality Project, the insight gets exponentially more valuable.
If you have an existing reverse osmosis system, you'll want the dual-sensor edition. This allows for measuring both the incoming water and drinking water quality. As filters and membranes degrade, the system efficacy will drop.
Does the device measure bacteria?
No. We're measuring physical properties of water; however, large changes in water chemistry can forecast other issues including bacteria.
The pictures and the video of your campaign are very amateur.
We'd be offended if we didn't completely agree with you. We have, admittedly, spent far more time in developing an astonishingly accurate device and connecting it to the internet.
What about my privacy with a connected device?
You will have complete control over whether your device streams data to the Open Water Quality Project or not. We hope you do. Should you do so, all results will be anonymous.
How are you guys going to take the prototype to production?
Edgar works as a hardware designer. Given Edgar's experience in hardware design, he has a very good path to follow to take this prototype to manufacturing. He has been involved in all the areas concerned to produce a hardware/software product. From board design, automated manufacturing and testing to shipping.
Are you shipping internationally?
Yes. See the perks for international shipping prices.
How do I know that the money I donate to Open water Quality will be used for good?
We will be completely transparent with all the donations. You are going to be able to track on our website the number of devices that we will be building with donations. Then we will select friends around the world to install these devices in places where we need to bring attention helping to improve their lives by improving their water.
If I sponsor a school, what does it mean to be one of the founders of​ the Open Water Quality Project?
We will be creating a closed group with all the founders. We will be sending an email with the plans and how are we going to work together to install these device in the field, and how we will collaborate to build one of the most exciting open source database projects in the world.
I love the Open Water Quality Project! Can I help you?
We are glad you do! The Open Water Quality Project can be something truly revolutionary. Water Quality is something that matters to everyone! We should be sure that the water that makes our bodies is great water.
If you want to get in touch send us an email to:
edgar.duarte@openwaterquality.org