iCrowdNewswire - Aug 9, 2016
The Evergreen Room: Vancouver's Private Tap Room
Love of beer, love of community. Let's grow the Evergreen Room Together.
We are growing the beer culture of Vancouver, one pint at a time. Through special events, customized beer tastings, community support, and lots of hard work, we are turning By the Bottle into the Evergreen Room. Located in the heart of Vancouver, we plan on remodeling the existing space and are offering up special rewards to help us through this process. The best part? For everything you give, we give a portion back to key community non-profits and programs. Check out our rewards for more info!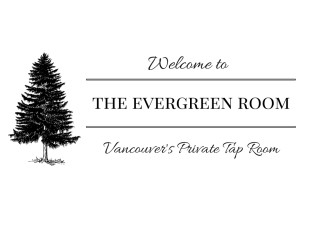 We have been in business for 10 YEARS! It's amazing, it's humbling, it's time to grow. When we started, there wasn't really a beer culture downtown so to speak. Now, there are at least SIX breweries and multiple Tap Rooms within a stone's throw. So it's time for a change.
We want to continue bringing you the hard to find, the unique, the local, the international beers. However, we plan on doing this though special releases and stocking our cooler with rapidly rotating themed beers based on the season and event we host. You will still be able to come in and buy bottles, but we will be offering tasting flights at our repurposed BTB bar and renting out the space for YOU to host your own Taproom.
With your help, we can continue to build up the beer culture in Vancouver, celebrate the new and established businesses, and build up our community.
What we need and what you get
In order to turn BTB into a space that can host the variety of events we plan on offering, we will need $15,000. In turn, we will be donating 10% of that back through the events we host through the rewards purchased by you, the supporter. The majority of the cost will go towards:
Rent and overhead while we close for construction
New up cycled fir hardwood floors
Signage and window changes
'New' up-cycled lighting
Custom woodworking with local woodcrafters
New, specialized beer inventory for our coolers
Custom tables and chairs from our events
So much of our costs are being driven directly back into community small businesses. It is so important to us to collaborate and keep community dollars IN the community. Also, using as much repurposed and historical goods as possible in order to preserve history and lessen out environmental imprint. We will be sharing more about our vendors throughout the campaign.
The Impact
Right now, our space has old carpet, outdated lighting, and is in need of some aesthetic changes. It was perfect years ago when we were starting from scratch, and has treated us well. Our location is amazing, the building is great, and we couldn't be happier with our customers. By updating the space, we will be able to attract a broader audience and host larger parties and events.
It really cannot be understated how much of an impact your financial contribution and support will have on making this happen. Please see the new space layout and design to see the dramatic changes planned for our space.
Risks and Challenges
Over the last six months, we have been operating on a shoestring budget and saving every where possible in order to transition our business. The truth is, we can't make this happen with out your support. Financially, this is too much to take on by ourselves.
As small business owners, it can be hard to make a living, but we do it because we have a passion for our craft and a connection to our community. We don't want you to just give money, we want to pay it forward. Look through our rewards, our donations, and be a part of our journey.
Other Ways you can help:
We know that not everyone can give financially, but there is another way to help! Please share our story on social media, and tell anyone with a passion for beer, community, and making a change. We look forward to hearing from each of you and updating our story.