iCrowdNewswire - Aug 8, 2016
CityGo Urban – Changing your Urban Commute Forever
Uniquely designed for urban lifestyles. Navigate the city with your CityGo Urban like never before!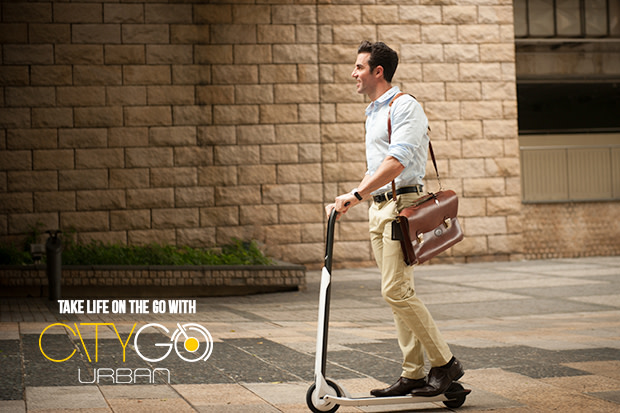 Made to navigate a city environment, the Citygo Urban will offer you an advanced e-scooter experience that takes the innovative power of smart and transfers it to the scooter lane! The unique design is a perfect fit for all urban lifestyles, especially working professionals who not only need to get to work on time, but wish to do so in style. Brought to you by designers from the automobile industry, it has the sleek and elegant look of a luxury car with none of the headaches.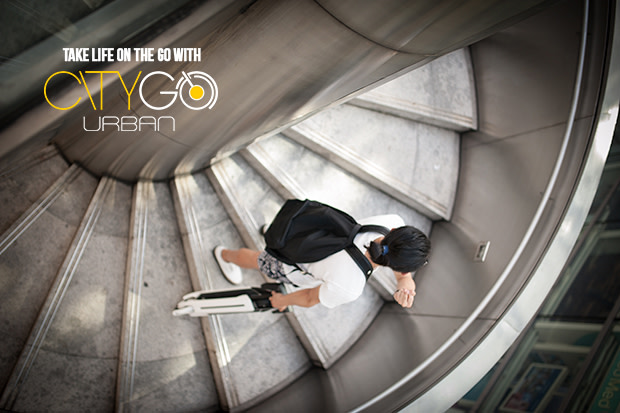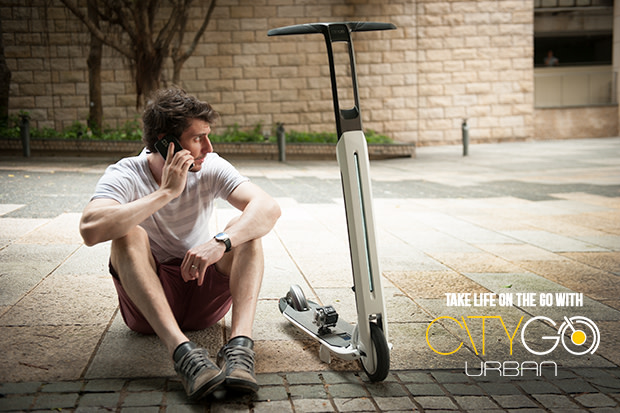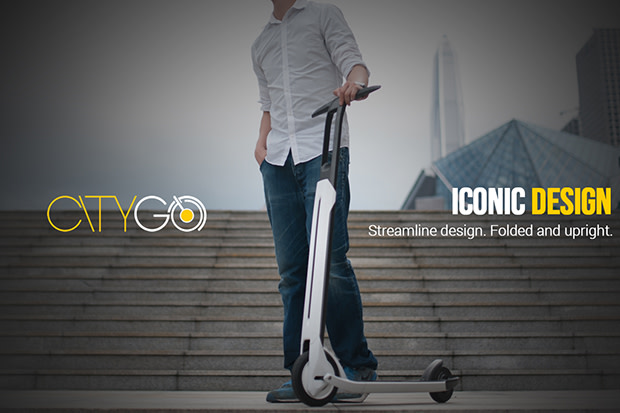 Let's face it, living in the city is great with its variety of public transport options, whether it be bus, subway, or train. One common complaint with these options, however, is that they do not necessarily bring you to your door. We are often left to figure out traversing the last bit of the journey from our stop to our destination, the distance that's too far to walk but not far enough to take a cab. Meet the CityGo Urban, the e-scooter designed to change your urban commute forever!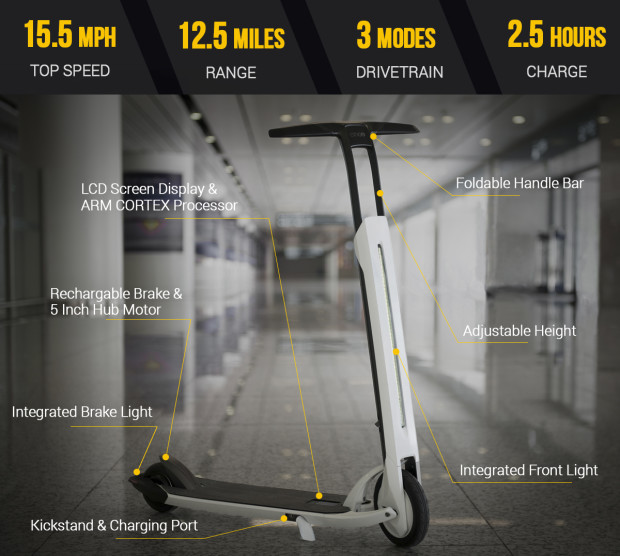 You can take your CityGo Urban out for short rides or even for longer trips. Fold and unfold in a mere 7 seconds and it will easily fit in your car, in an elevator or on the subway.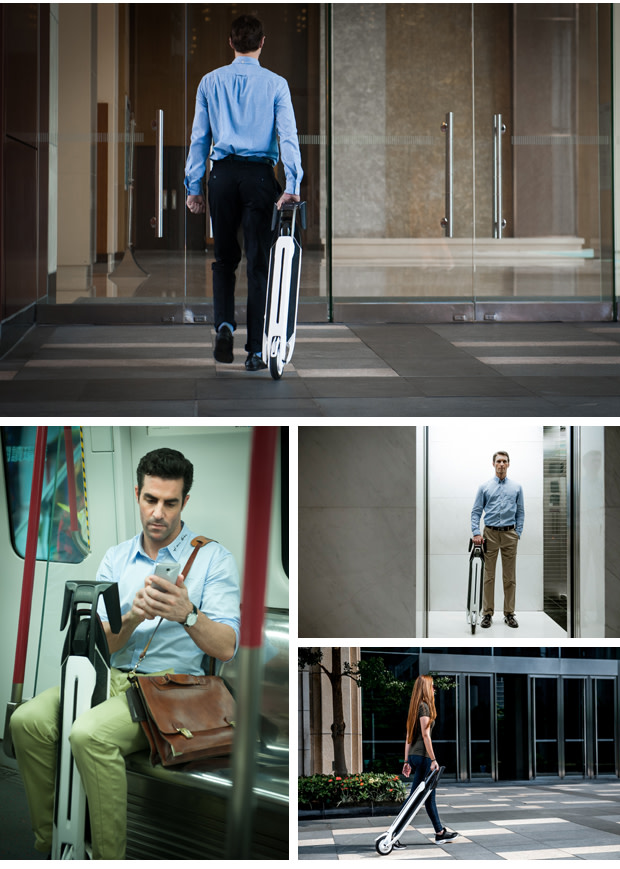 With its integrated kickstand and charging port, you can literally park and charge the scooter anywhere.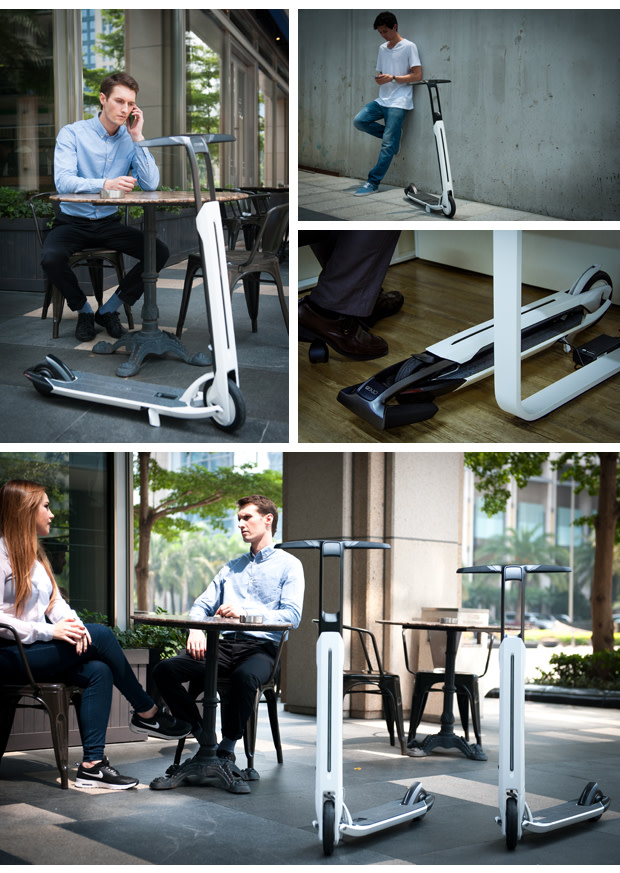 Travel Effortlessly
Citygo Urban is a little different from most e-scooters. There's no throttle or activation button. Instead, you stand up on it and kick at the ground with one leg to move it along, a 300-watt hub motor amplifying the power of your kick. The scooter and you then coast until your next kick to speed up or brake to slow down …doesn't this sound easy? Behind the scenes however, a complex algorithm ensures you cruise steadily regardless of road condition and slope.

Never Go Without Power
Our innovative regenerative brake system turns your e-scooter into a hybrid. Energy will be collected from regenerative braking and distributed when you need a boost. In other words, the wheel is able to transforms energy it captured during braking into energy that it stores in the integrated lithium battery pack.
Get Where You Need to Go Fast or Easy
Just like high-end sports car, the CityGo Urban lets you choose between three riding modes: Novice, Normal and Sports. If you prefer relaxing rides in the city, then the Novice mode, smooth and energy efficient, is probably the right fit. Need some more power to avoid panic attacks during rush hour? Then the Normal mode,will make sure you arrive at your destination safely with no sweat. For the adventurous, activate Sport Mode for a thrilling ride that gets your blood pumping.

Fear no darkness
We built this e-scooter with your safety in our mind. CityGo Urban's built-in LED headlight and brake light will illuminate your way for safer riding. You will also be perfectly visible on the road by other drivers. Go ahead, adjust the throw of LEDs in the darkness on your phone, and extend your ride into the dark night.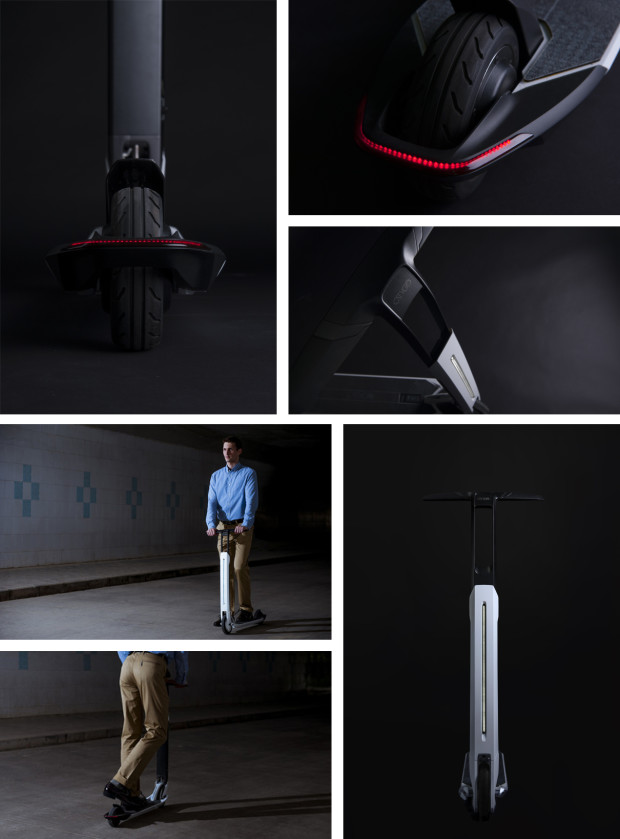 Supports iOS and Android
Imagine a scooter with a smart brain – that's just what we have made CityGo App to do. It records your ride data and allows you to track personal usage statistics including time, distance and more. The following features make the app your ideal companion on riding trips: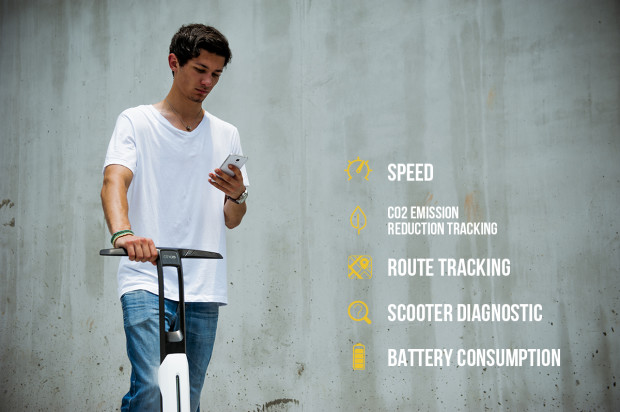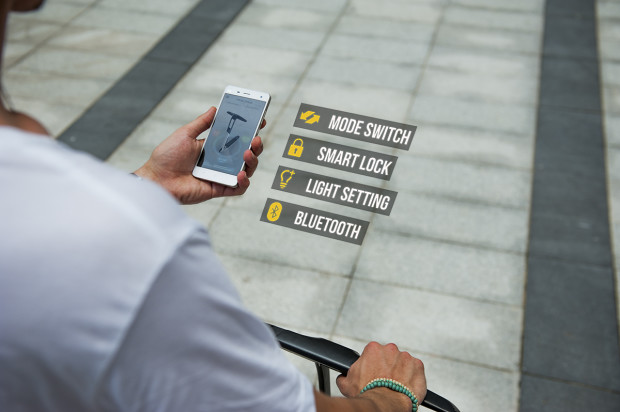 The CityGo Urban comes in two attractive color of black and white. Are you a dark knight or a white knight? Whichever color you choose you are sure to turn heads when you rollup on your CityGo Urban.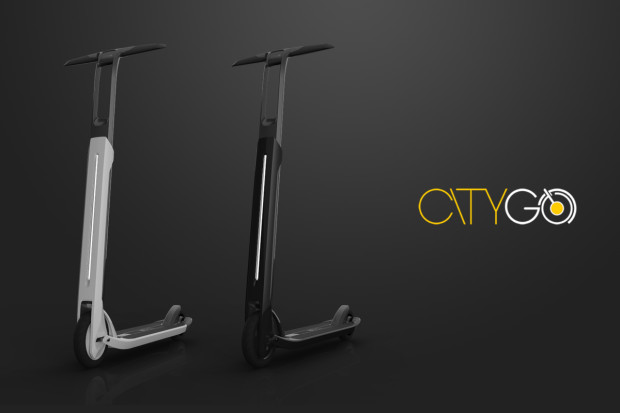 We are offering two versions of our scooter, the CityGo Urban and the CityGo Urban Pro. The former is the definitive CityGo we believe are most suitable for the casual riders. For extended travel distances, the CityGo Urban Pro shines. This souped-up version swaps the standard for a higher capacity battery and a faster top speed. If you live in a busy urban setting, you'll soon understand why we like to say that the CityGo Urban Pro is "faster than a car."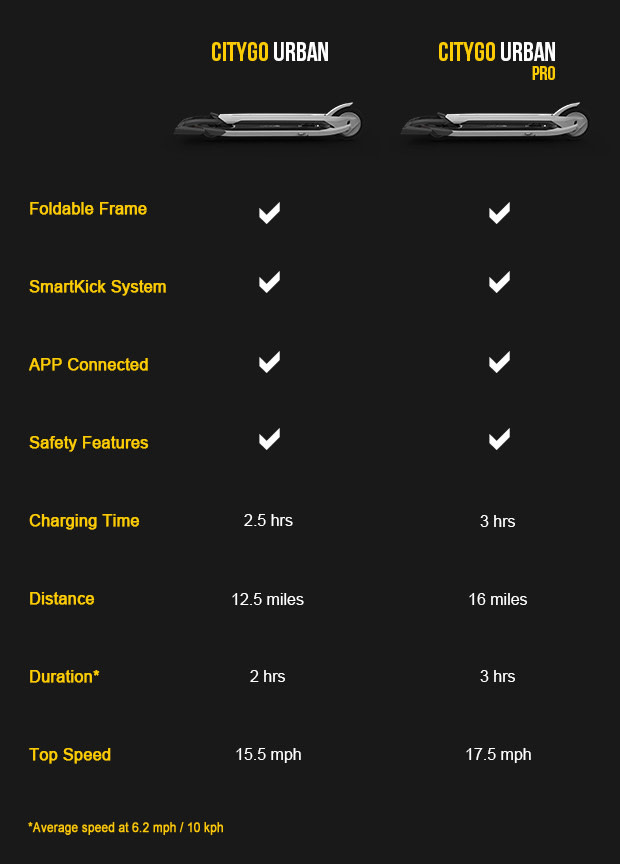 CityGo brings together a team of designers and automobile engineers — to be the new brand of choice for discerning urban riders. Getting around in narrow and congested city roads can be a challenge, so we want to make riding effortless. First, we performed a parametric design study to determine the strength, durability, comfort and weight of 15 different designs of the frame. This involved creating 24 different frame shapes and running 168 FEA analyses. After around 300 sketches of frame drawings and geometry configurations, 5 different prototypes and two year of our time we present to you: CityGo Urban. With a simple, more reliable and maintenance-free e-scooter without the hefty price tag, we bring the urban mobility revolution to your streets.
New York, London, Hong Kong, Sydney or Osaka– wherever you live and work, we'd like to think a CityGo will make your commute the best part of your day.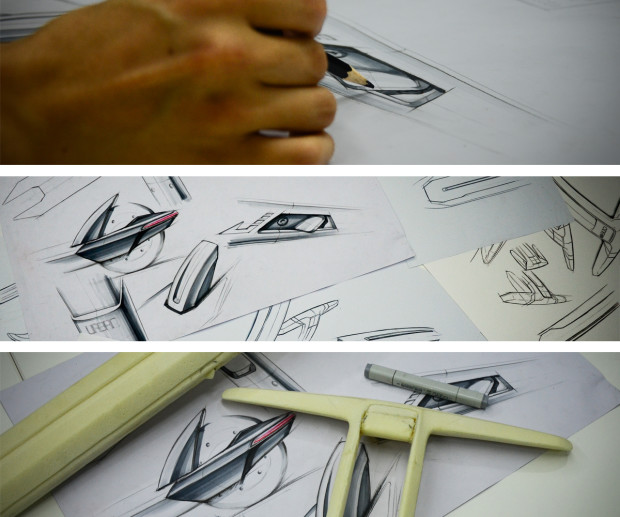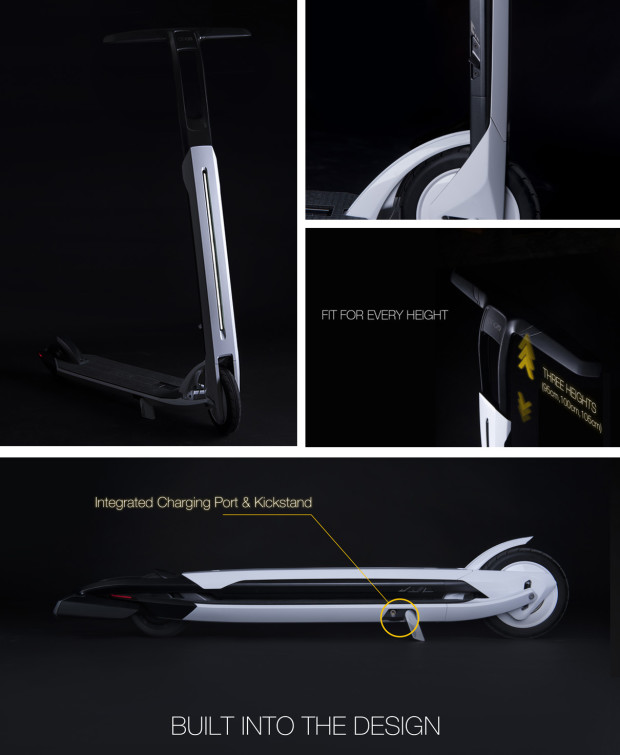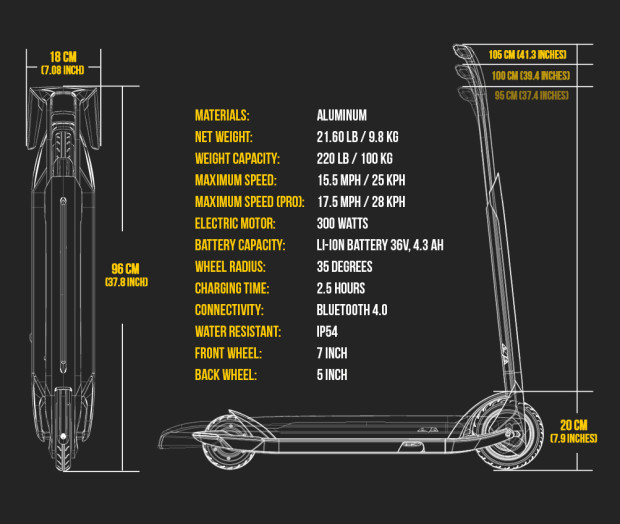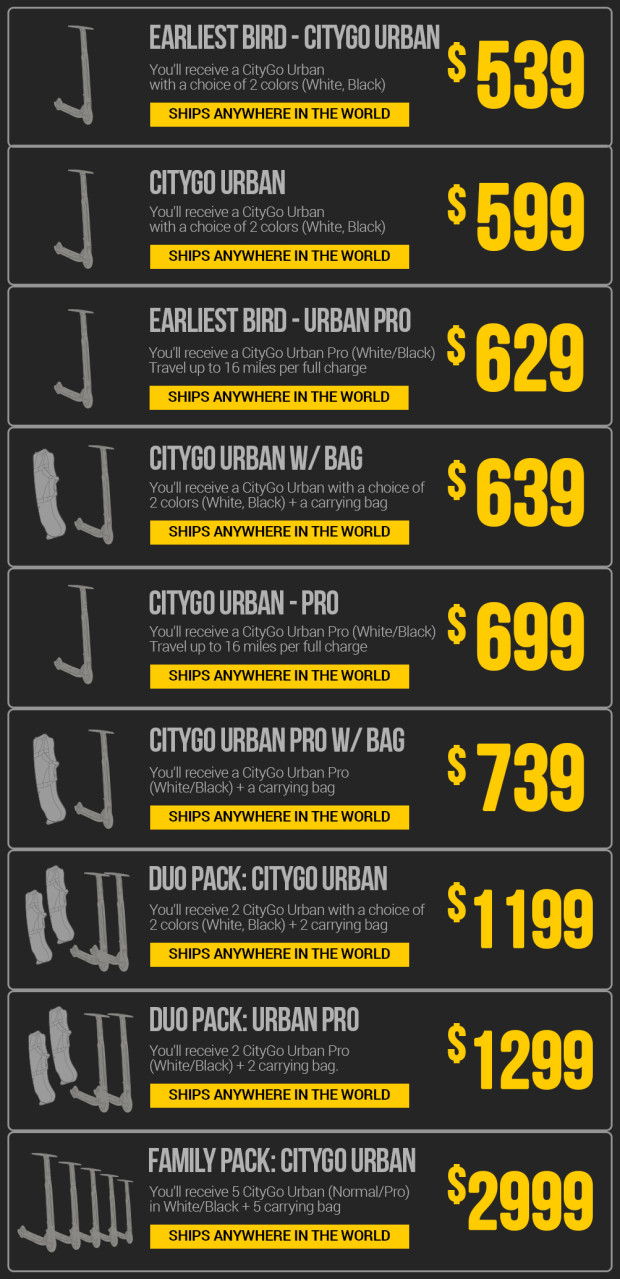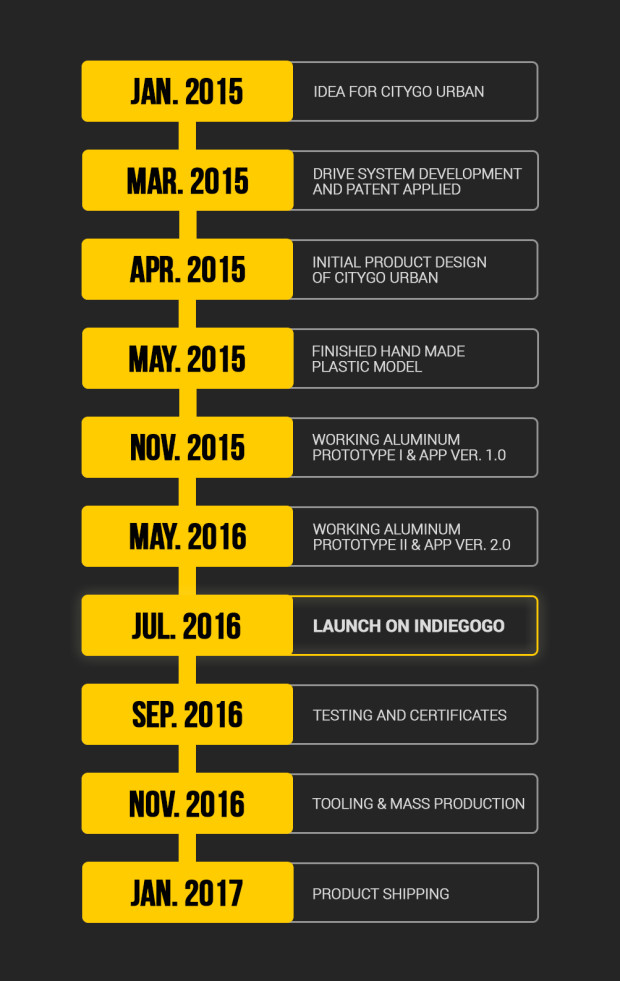 What does it mean to be an early bird?
When the CityGo Urban electric scooter hits the market, the retail price will be $950.00 USD. But to thank those of you who support us from the beginning, the first 100 units will be sold to you for a discounted price of $539.00USD. So hurry and donate now! The first 100 units will be available on a first come first serve basis!
How can I let CityGo know about my preferred color options?
After the Indiegogo campaign, the CityGo team will send out a survey to collect your preferences to ensure you get your CityGo Urban in the right color.
Is it legal to use CityGo Urban in my country?
CityGo cannot ensure that the use of an e-Scooter is legal in your jurisdiction. As such, the CityGo team would highly recommend that you research whether or not using the CityGo Urban abides by your local rules and regulations before you decide to become a backer.
Is the CityGo Urban's battery safe?
The CityGo Urban's battery has undergone rigorous testing and has been certified by regulating bodies in the EU and the United States. So don't you worry! The battery is completely safe!
Does the CityGo Urban come with a warranty policy?
Of course! Every CityGo Urban is guaranteed to come with a 1 year warranty.

Is the charger included in the purchase price?
We wouldn't leave you hanging without a charger! Each and every CityGo Urban scooter will come with a charger included. It will come with either plug type A, C, G, or I depending on your country or region.
Is the battery removable?
Although the battery is removable, the CityGo team would advise against doing so without the proper tools and with thorough instructions from us.

How long does it take to fully charge the battery? And will there be any indicator to let me know when it is fully charged?
The CityGo Urban e-scooter will be fully charged after just 2.5 hours or 3.0 hours for the Urban Pro! There is also a display on the Scooter that will show you the charging status.
What is the cruise range per charge?
The CityGo Urban has the capacity to go 12.5 miles or 16 miles (pro version) on just one charge!

Can I use the scooter if the batteries run out?
Definitely! But there will be increased friction due to the built-in electric motor, you can still scoot along on the CityGo Urban like a regular scooter, but why would you want to?
Can the scooter climb up an incline?
Depends on your weight. If you're going up a slope of 5 degrees, it will be the same as riding on a flat road if the rider is 80kg or less. The CityGo Urban is designed to go up slopes up to a 10 degree incline.
Can two people ride the CityGo Urban at once?
For safety reasons the CityGo team recommends you ride it solo. The maximum weight capacity of the CityGo Urban is 220lbs / 100kg.
What colours does the CityGo Urban come in?
Indiegogo supporters will be offered the CityGo Urban in black or white.
Is the CityGo Urban waterproof?
Although not waterproof, the scooter has a water resistant rating of IP54.
Will the shipping costs be covered in the price?
The cost of shipping will be included for backers worldwide except for those in Australia, New Zealand, Brazil, Mexico and United Arab Emirates. All supports will be responsible for your country's VAT or GST.
How can I protect my CityGo Urban from theft?
You can use your CityGo app to lock the scooter which will prevent the thief from turning on the CityGo Urban.

Forecasting Risk
Over the past two years the CityGo team has learned a great deal. Using this experience, CityGo has created a plan that will meet both demand and production needs. However, sometimes even after the most meticulous planning, forecasts aren't always accurate. In the unlikely event that we miss our projections, we will inform our support the minute it happens.
Supply Chain Risk
Here at CityGo our team has been built over the last two years and has experience in a large array of different products. Yet no matter how prepared we are, component delays and unforeseen shortages can always occur. If this happens, you have our assurances that we will keep you informed and work to quickly resolve any problems that might arise.
Battery and Electronic Certification
Although the certification process can be quick, if the design needs modifications, the process can take longer. That said we are working closely with certification testing labs to make the process as smooth and fast as possible.
Terms and Conditions
All products of CityGo are assembled and shipped from Shenzhen, China. Any customs, duties or any other associated taxes/charges fall within the responsibility of our supporters.