iCrowdNewswire - Aug 7, 2016
Mr. Bread Man: A Workshop Production
A new play workshop from a new theatre collective in Chicago.

Ashley Pettit
Chicago, United States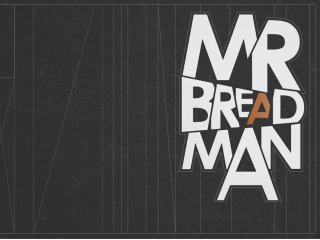 Mr. Bread Man raises three women– his "Subjects"– in total confinement. They alternate between three roles: Guard, who makes the rules (such as no talking); Doctor, who prescribes the treatments (such as jumping jacks); and Prisoner, who follow the rules and treatments (which are usually unpleasant). The Subjects do their jobs to appease an apparently omniscient Watcher, who will supposedly reward them with unspecified "gifts." Read below to find out more!
Well, Hello There!
Let's get right to it! We've got two goals:
the first: to bring together the people we know best to develop a new theatrical endeavor: there are over 60 Iowa theatre grads (from the University and beyond) that are now here in Chicago. Why aren't we collaborating yet?
We see a lot of theatre here in Chicago, but we want to focus on the process: the development of the work- to make the script stronger and hone our skills as actors, directors, designers and theatre-makers in general. Our mission is to use theatre as a lab, and not just a means to an end, to fully explore a piece of work to make it the best it can be. For us, a play should involve play. And we've chosen an ambitious script as our first experiment.
the second: to see how Mr. Bread Man lives and moves onstage. This is an important script and is chock full of ideas needing to be explored. With an onslaught of images ranging from farcical to horrific– a blindfolded tricycle rider, a human mop, a ritualistic flagellation, a bound and tortured prisoner– Mr. Bread Man provides a disturbing, funny, repulsive, fantastical look at what people are capable of once they've been roped into their delusional leader's sick games.
What We Need
We made a fancy budget, so we thought we'd share it with you!
Rehearsal space: $500
Performance space: $200
Design budgets: $300 total (fake blood and tricycles are expensive, y'all!)
A modest payment for each of those awesome Iowans: $500
and of course, a padding for those incidentals and space deposits: $200
Doesn't seem like so much anymore, does it! We were surprised by the numbers too. That's why your help means so much! Now for the fun part:
What You Get
We've got perks for all levels of donations from $1 -$1000 ( thats right, just $1!). Everything from helping us find the perfect prop teddy bear, to having a say in the next script we tackle. Check out the column to the right to chose your favorite perk!
Finally, a successful outcome of this workshop means we will be more willing to take crazy risks for crazy new plays in the future!. So, you'll get to see your grandchild or brother or girlfriend get their big break with our collective that no one's ever heard of (yet!). And if you're interested in being in the next one, you get to tell Aunt Mary that your theatre degree is finally paying for itself. One modest stipend at a time. Look at me now, Aunt Mary.
The Impact
Mr. Bread Man depicts sickening evils committed by people who believe they are doing good. Despite (or because of) its outlandish absurdity, the play reflects humanity's penchant for cruelty and intolerance: there is no limit to a person's capacity for evil when they hold delusions of righteousness. We see this every day in our world– countless acts of discrimination, persecution, and violence are performed for supposedly good causes.
Risks & Challenges
We've been trained at the University of Iowa to do it all. Think about it: Staging 20 new works a year. In one week, all of us banding together to put on a non-stop festival of new plays after one grueling week of rehearsals. That's a lot of blood, sweat, tears, dust bunnies, bile, sleep, sleepless nights – name it, we've sacrificed it for the sake of getting new work up on its feet. And we have that rigorous training and commitment to new work to commit to the Chicago theatre scene. We're committed to the strange, unconventional, and imaginative – which is sometimes a tough sell and far cry despite the wealth of theatre options here in the city.
Other Ways You Can Help
If you feel you can't contribute at this time, no worries! We'll take the tiniest support in you reading this campaign. But you can also contribute in other ways!
We appreciate you getting the word out about Mr. Bread Man on social media, and invite you to invite others whom you think would be interested in financially contributing – or even passing it along to others and others! Whether it's Facebook or face-to-face, every word is a word of support to this project. And if you'd like to know more about the project, or even donate items-in-kind that we might need, simply contact us and we can start a conversation.
At this time we do not currently hold non-profit status. Your donation will not be tax-deductable, but we hope you will consider making a small impact to help us realize our project!