iCrowdNewswire - Aug 4, 2016
A Life's Work – A Documentary
An inspiring film about four people engaged with projects they may not complete in their lifetimes.
Eleven years ago I committed to making a documentary about people working on projects they won't see completed in their lifetimes, projects that could have a profound, positive global impact. Ten years ago we started shooting A Life's Work with an eye towards theatrical screenings and television broadcast. Today, A Life's Work is nearing the finish line and I'm asking for your support to complete the film and get it out into the world!
Production resulted in gorgeous footage and insightful interviews. Editing was time consuming and meticulous, but it paid off. Now I want to make sure that I can hire top-notch people for sound editing, mixing, scoring, color correcting, and finishing so that A Life's Work will be the best it can be.

What's it like to dedicate your life to work that won't be completed in your lifetime?
To find out, I focused on four projects and the people behind them. The subjects are: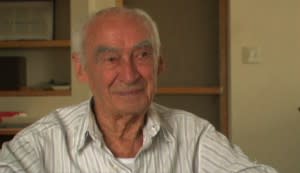 Paolo Soleri, the recently deceased architect behind Arcosanti, a complex based on his theories of urban planning that has been under construction since 1970, and his successor, Jeff Stein, AIA.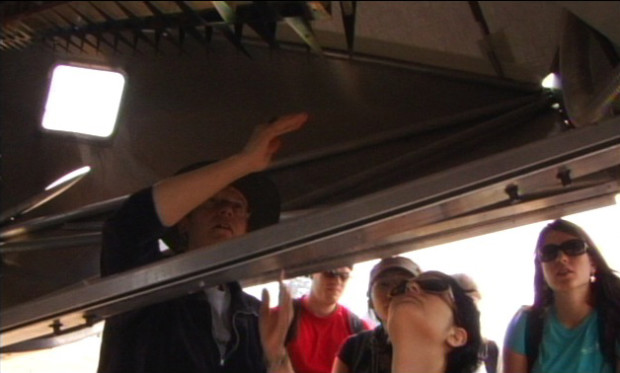 Jill Tarter, astronomer and Director of the SETI Institute, who has been involved in the scientific search for extraterrestrial intelligence since the 1970s and who was the basis for the Ellie Arroway character in Carl Sagan's science fiction novel, Contact.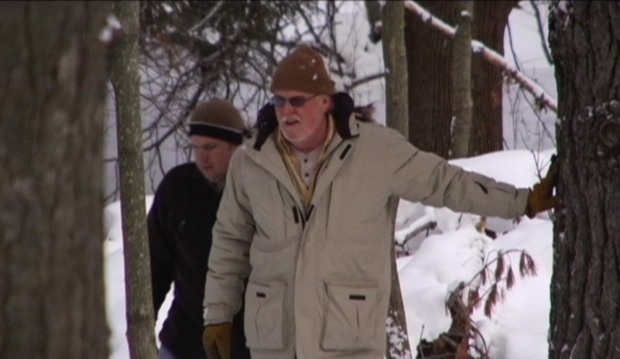 David and Jared Milarch, father and son tree farmers and co-founders of the Champion Tree Project (recently renamed Archangel Ancient Tree Archive), who clone old-growth trees for long-term reforestation projects.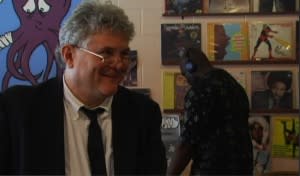 Robert Darden, a gospel music archivist and journalism professor at Baylor University who founded the Black Gospel Music Restoration Project, an organization that is trying to identify, preserve, digitize, and catalog all of the most at-risk recordings from the black gospel music tradition.
We discover what inspired them to begin, what obstacles they face, what drives and sustains them, how they measure success of an endeavor they will not live to see completed. But most of all we discover that their lives really aren't that different from everyone else's: who hasn't gazed at the stars and wondered if we are unique, nurtured botanicals, sought ideal shelter, fell in love with a song and exposed someone to it? And who among us will truly see our work finished before we leave this mortal coil? The film is an examination of the nature of service to a cause greater than oneself, a contemplation on passion, devotion, continuity, and legacy. In an ADHD, soundbite world, A Life's Work invites you to slow down and consider the value of taking the long view.

Reach millions through theatrical screenings, television broadcast, and online distribution;
Reveal the value of, and necessity for, long-term thinking;
Reveal through the life of the subjects what it means to devote a life to something beyond "self," or as Robert Darden says in the film, to be "caught up in something a lot bigger than themselves";
Inspire people to investigate the subjects' work;
Inspire people to consider what their legacy will be, and consider how that legacy can be the most positive it can be.
I know reaching these goals won't be a walk in the park, but I've had support from amazing people thus far, people who are among the best at what they do.

If the monetary goal of $30,000 is met, the film will be completed in early 2017. If the stretch goal of $35,000 is met, the percentage taken by IndieGoGo and NYFA will be taken care of. If the superstretch goal of $40,000 is met, it will pay for an editor to make a 60-minute cut for television broadcast. If the superduperstretch goal of $45,000 is met, the composer will be paid a fair rate. If the superduperSUPER stretch goal of $50,000 is met, it will pay for E&O (Errors & Omissions) insurance and the the ALW crowd funding team.
Distribution of funds, $30,000 goal met.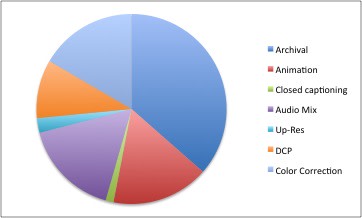 Distribution of funds, SuperEnormo stretch goal of $50,000 met.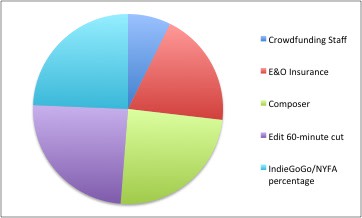 You (Supporter) are a patron of the arts and believe there's a place in this world for an independent, thoughtful documentary. Without you, there is no A Life's Work. You are awesome and your support makes you a vital part of A Life's Work.
(Excuse me while I go third person for a bit)
David Licata (Director-Producer) is a filmmaker and writer. His film Tango Octogenario was broadcast on Reel New York (PBS) and screened at festivals internationally, including New Directors/New Films (curated by the Museum of Modern Art and the Film Society of Lincoln Center), the Tribeca Film Festival, and dozens of others from Yokahama to Krakow. He was Second Unit DP on Roland Tec's We Pedal Uphill and DP for Tec's Larry Stanton Project, a documentary in production featuring David Hockney. David received grants from the New York State Council on the Arts, The Yip Harburg Foundation, and Dance Films Association and fellowships from the MacDowell Colony, The Ucross Foundation, Blue Mountain Center, VCCA, Jentel Arts, Fundacion Valparaiso, and Centrum Creative Arts.
David's writing has appeared in The Literary Review, Pilgrimage, R.KV.R.Y. Quarterly Literary Journal, Hitotoki, Word Riot, Sole Literary Journal, New Purlieu Review, Boston Literary Magazine, and others. He has written for ESPN, contributed articles and conducted interviews for Filmmaker Magazine, and film reviews for the film compendiums The Blockbuster Video Guide to Movies & Videos andSeen That, Now What?
David's day job is at Columbia University's School of Social Work, where he shoots and edits videos and produces podcasts. He loves his job and the people he works with.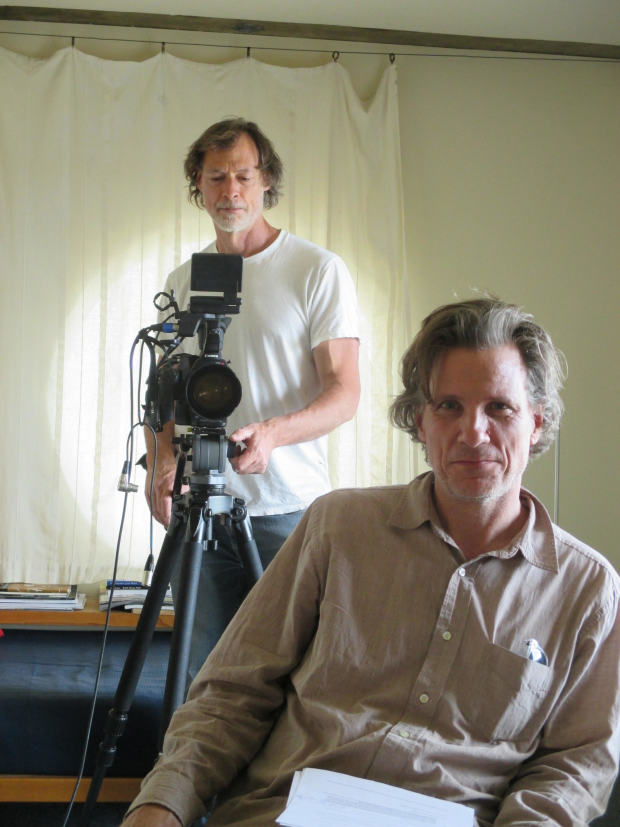 Andy Bowley (Cinematography) is a New York-based cinematographer who has shot commercials, features, and documentaries for the last 20 years. He has traveled to conflict areas all over the world, including Bosnia, Ingushetia, Sudan, and Afghanistan, where he shot an Emmy-winning Nickelodeon News documentary with correspondent Linda Ellerbee. He received a Peabody award for his work on Voices of Civil Rights, a History Channel project documenting everyday struggles and triumphs of participants in the civil rights movement.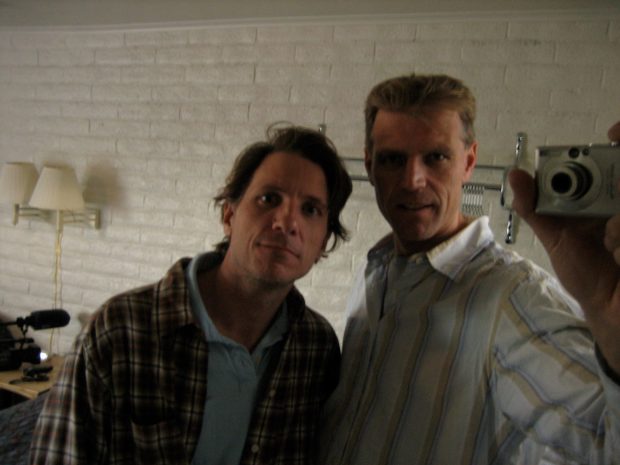 Wolfgang Held (Cinematographer) is an Emmy award-winning cinematographer (Carrier) whose documentary work includes Bruno, Children Underground(Academy Award nominee), Particle Fever, Metallica: Some Kind of Monster, Years of Living Dangerously, Half the Sky and many others. He has worked with legendary documentarians D.A. Pennebaker and Maysles Film. A Life's Work is the second collaboration between the director and cinematographer.
Cabot Philbrick (Editor) is a New York-based editor. He edited and co-produced the documentary Other People's Pictures, which won best documentary awards at the New Orleans Film Festival, the Coney Island Film Festival, and the Ozone Film Festival and is in distribution with the Cinema Guild. The film features colorful obsessives who collect other people's cast-off family photos and is set at New York City's Chelsea Flea Market.

A Life's Work
was inspired by two events. When I was nine years old or so I remember being told that medieval cathedrals took hundreds of years to construct, that their architects would not see them completed, that generations of stonemasons would work on them, and this bit of information made quite an impression on my young mind. To this day, whenever I see a cathedral, I become that awestruck nine-year-old.
After completing my previous film, Tango Octogenario, I had decided I wanted to make a documentary. I had several ideas and was researching them. In September of 2004 my mother died after a lengthy battle with cancer. Sometime during the haze of my grief, this time of sorrow and contemplation about purpose and legacy, I thought about the cathedrals, and the idea for A Life's Work was born.

You have enough t-shirts and mugs with text on them advertising something or other, don't you? You don't need some trinket with A Life's Work plastered on it, right? This is one reason why most of the perks are digital!
What you may not have are downloads of great, rare, music, terrific art, and a few films by me. By going digital A Life's Work will not encourage the pollution generated by toxic byproducts, will not be contributing to the waste produced from packing materials, will not be increasing the carbon footprint of the film, and will limit the taking down of trees just so I can ship out a poster which you probably won't ever hang.
Additional perks (physical books and museum passes, photographs, and other digital stuff) will be added throughout the campaign, some offered for one day only, some of very limited quantity, some offered to all when certain goals are met. So check in regularly.

If you can't support A Life's Work monetarily, please consider telling your friends and family about the film via social network. Everyone knows at least one film/media geek, why not forward this link to him or her. If they can't support the film monetarily, maybe learning about the film will inspire them to make a film. And maybe that film will be great.

A Life's Work is grateful to: