iCrowdNewswire - Aug 4, 2016
Folk City Roasters
Help us take our first step forward.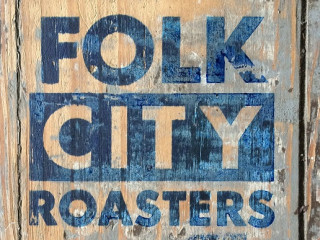 Folk City Roasters aims to be a craft coffee roaster that starts stripped of everything unnecessary to the task of getting well roasted coffee to the people that want it. In order to achieve this goal, we want to start with just the basics. No coffee shop. No cart. Just a building, the coffee, and a roaster.
What We Need & What You Get
We have worked hard on the first two, but we are asking for your help on the last one. A small roaster.
With your help and investment in our company, we will be able to make this purchase. We set our goal at exactly what we still need to get ourselves a 5lb roaster.
We know we cannot do this without your help. To show our gratitude, contributors will receive perks designed to return most, if not all, of the value of their contribution! If coffee isn't your thing, and you just want to help, we have a couple perks for you as well!
Risks & Challenges
All companies just starting out, face an uphill climb. Startup expenses can be a burden not just to the finances of the company, but the focus as well. By starting small, we aim to diminish our exposure to this pressure.
There are always going to be obstacles to success. However, we believe, after 7 years in the business, we have thought ahead and prepared for most of these hurdles. By starting the company with a simple task and focus, we hope to minimize other problems that will arise.
Other Ways You Can Help
If you can't donate your money at this time, this doesn't mean you can't contribute. Please share this campaign with your friends and help get the word out. Thank you!