iCrowdNewswire - Jul 28, 2016
So It Goes Film
A mysterious short film about orphans and a dark secret.

Andy Bosnak
Chicago, United States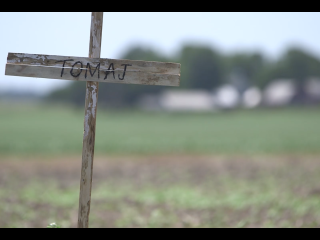 'So It Goes' is a mysterious short film with a faded aesthetic influenced by the novels of Kurt Vonnegut and Cormac McCarthy. Oren and Benjamin are foster kids who struggle to grow up, love, and survive at the work farm run by the oppressive Ma Dallin. Donate to our movie, see our filmmaking process, watch it at home, and get additional rewards.
Synopsis
Something isn't right at the Dallin farm where sickly 16-year-old Oren has been in foster care for 4 years. Book smart but a social pariah, Oren is mourning his boyfriend, Tomaj, who died from kidney failure 6 months ago. Oren keeps to himself when Benji, a kind-hearted boy arrives to fill Tomaj's empty bunk. When Oren sees what foster mother Ma Dallin has been up to, he must decide whether or not to tell the other boys. Benji's sweetness gradually wins Oren over and he falls for the new kid and shares the deadly secret about Ma's hi-protein flour. Frustrated that Oren would keep this a secret from the other boys, Benji abandons him, and Oren must decide what to do next.
Your Impact
This project doesn't happen without your support.
The total expenses are $12,000. We need to make at least $8000 here to be able to make this movie.
Contribute to this project and watch the movie at home for the same cost as going to the theater.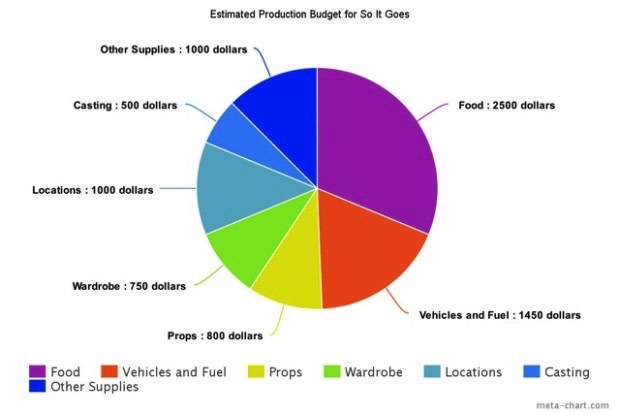 Note From the Director
This screenplay says what I've always wanted to say, there is darkness in the world, but we can fight it if we join together. I've assembled a crew of experienced, talented artists who care about communicating worthwhile messages in film.
We're shooting in October. The movie will be finished in March 2017.
Meet the Crew
Andy Bosnak – Director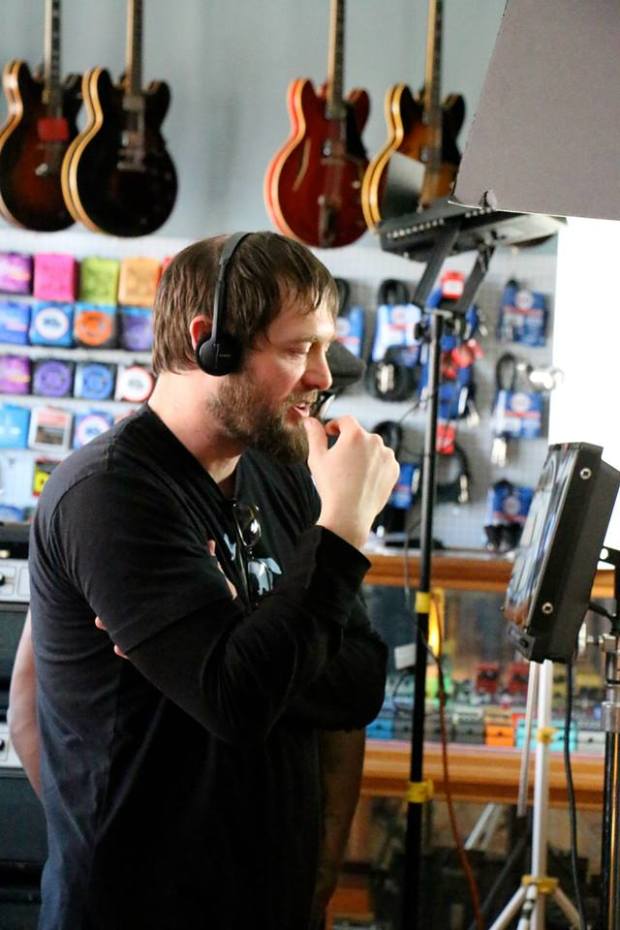 Andy Bosnak's lifelong passion and career in music led him to filmmaking. A director who does sound, Andy wants to share the stories of inspiring everyday people who commit to positive efforts. Andy teaches post production audio at SAE Institute. He is currently working on his MFA thesis film at DePaul University.
Justin Jones – Cinematographer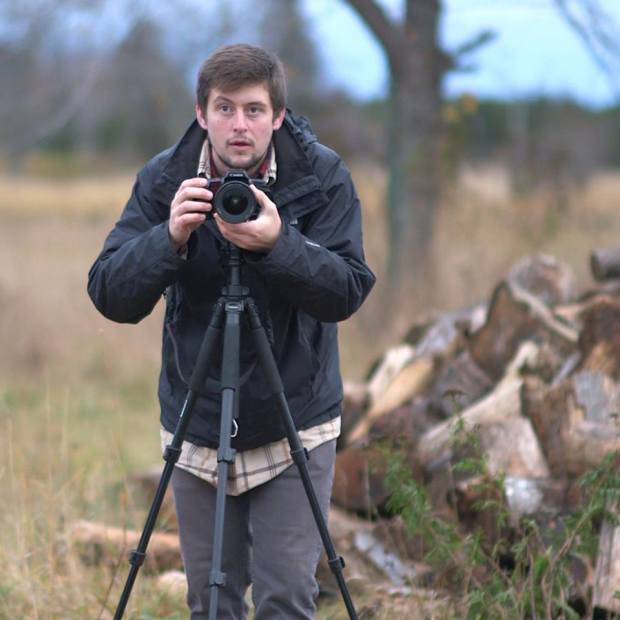 Justin Jones is a cinematographer and documentary filmmaker currently pursuing his MFA in Digital Cinema from DePaul University. Originally from the Upper Peninsula of Michigan, Justin received his BA in Communications and Cultural Studies from Michigan Technological University. Justin is interested in capturing pictures and telling stories that are both personal and touch on ideas of memory and identity. He recently won awards for Best Documentary and Best Cinematography at DePaul's Premiere Film Festival for his film "The Farm on Rice Lake Road."
Joe Adamik & Jim Becker – Scoring Musicians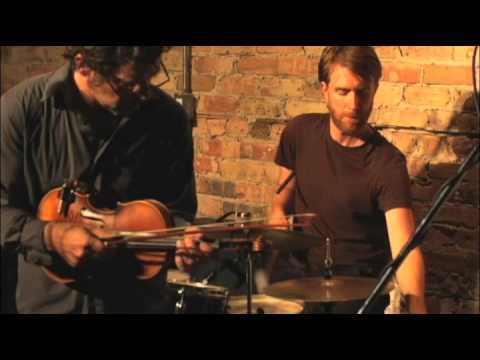 Joe Adamik & Jim Becker, two of Chicago's most interesting and versatile multi-instrumentalists, have an extensive list of credits including the 10 years as full-time members of the experimental rock band Califone, currently part of the art-folk band Iron & Wine, multiple side man projects including Freakwater, Paulina Hollers, Manishevitz, Chadwick Stokes, Dirty Three and numerous film scores including Interkosmos, Three Friends and All My Friends are Funeral Singers. As well as having a natural foundation in rock and post punk mixed with varying music from around the world, they have studied a wide range of styles from jazz, Appalachian, and classical. Jim Becker plays guitar, banjo, fiddle, mandolin, loops, and is known for his original improvisation and use of effects. Joe Adamik is proficient with drum set, percussion, marimba, vibraphone, electronics, analog sampling, bass clarinet, clarinet, alto saxophone, guitar, piano, and organ.
Karisa Bruin – Screenwriter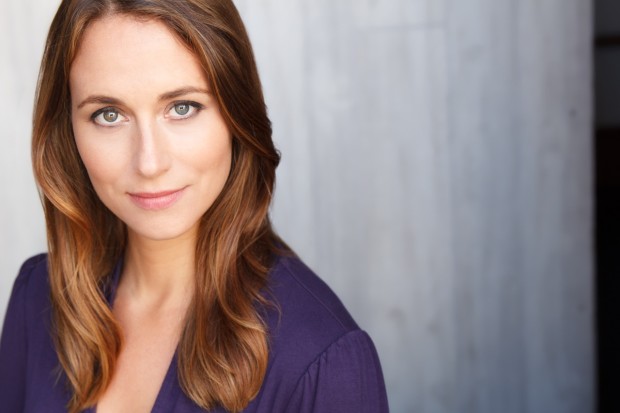 Karisa Bruin is a professional actor and award-winning screenwriter. Her short film
Broke Juke
screened at Cannes Shorts Corner in 2015 and was an official selection of several film festivals . She is an experienced improvisor and has performed all over the country. Karisa is currently writing and producing
Why Does Mommy Cry?,
a comedic look at the lows and lows of motherhood. Find more information at
www.karisabruin.com
Stephen Kniss – Producer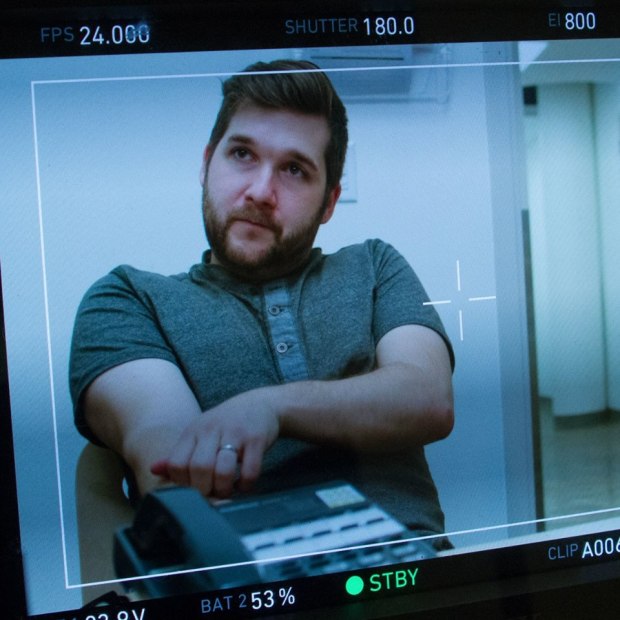 Steve Kniss is an award-winning independent filmmaker based in Chicago, Illinois. He holds a BA in Digital Media from Eastern Mennonite University and is currently pursuing his MFA in Directing from DePaul University's School of Cinematic Arts. He is currently touring the festival circuit with his dramatic short films Night Light and Empty Glasses.
Alternative Ways to Help
Not everyone can contribute financially, but that doesn't mean they can't help us out:
Tell your friends; spread the word about our film and our goal.
Share our Facebook page, Twitter, and website.