iCrowdNewswire - Jul 27, 2016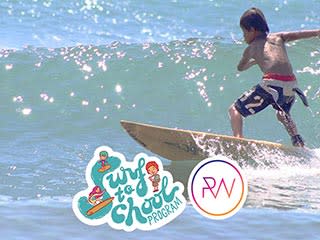 Philippines Youth Scholastic Surfing Competition
Help fund a Philippines youth surf competition where the prizes are school supplies and scholarships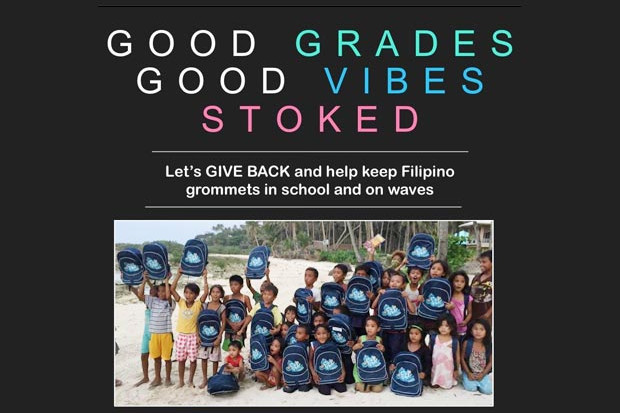 Surf to School's Mission is to advocate the importance of education in local surfing communities thru meaningful campaigns, whilst supporting the skill development of local groms thru localized competitions. Returning Wave's Mission is to promote education through the love of surfing.
Short Summary
Returning Wave and Surf to School join forces to host a youth surf competition for the local kids in Eastern Samar, Philippines.
Entry into the competition is based on student grades and attendance and the prizes are school supplies school scholarship funding.
By making a donation to this campaign you are helping promote the importance of education and of Wahine empowerment encouraging more girls to surf through learning clinics.
What We Need
Scholarship Prize = $670 (for 3 recipients)
Competition Logistics & Hosting Cost = $770
The Impact
Returning Wave has been promoting education through the love of surfing since 2008 by providing surf equipment to southern Philippines communities from surfboard donations in the USA.
Surf to School has been hosting scholastic youth surf competitions in northern Philippines since 2014 by raising money and gifting school supplies and scholarships.
Since our missions were aligned through promoting the importance of education it seemed natural to combine forces to continue our missions throughout the Philippines.
Risks & Challenges
We are both grassroots organizations heavily dependent on volunteer power and donations from individuals like you. Help us raise the funds needed to host our first joint event which will include a Wahine Surf Clinic and beach clean up activity. Your donation is important to us & helps continue our work in the Philippines. Please inquire about joining us and volunteering for our event in October, 2016.
Other Ways You Can Help
You can help by sharing this link to your community of friends and family.
Donations of surf equipment and other prizes such as stickers, t-shirts, school supplies, art supplies are all welcome.
Thank you so much for your support.