iCrowdNewswire - Jul 22, 2016
The Women's Theatre Festival
Help us to create, produce, and promote extraordinary theatre by women!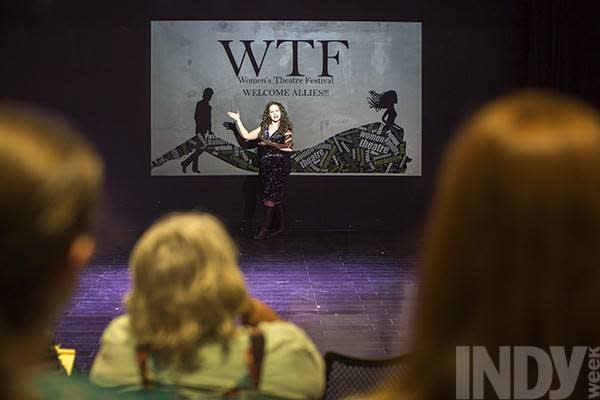 The Genesis:
In March of 2016, Raleigh actress and advocate Ashley Popio put out a call in search of women who would be interested in forming a theatre festival. She expected a handful of people, but when over 200 women responded, the Women's Theatre Festival was born!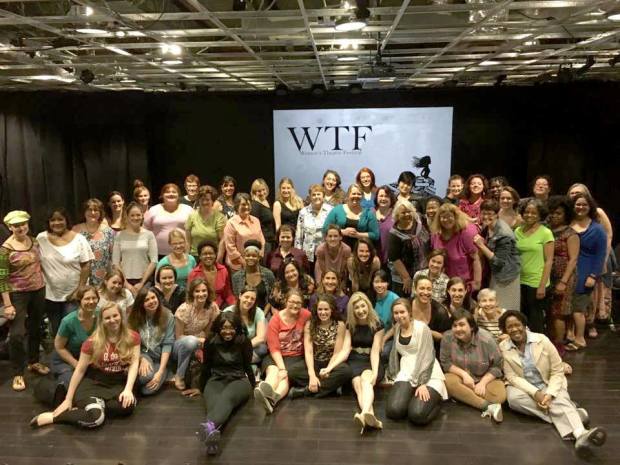 At the initial meeting, Ashley shared some pretty staggering statistics about women's roles in the local theatre scene:
Of the 126 total theatrical productions in the Triangle in the 2014-2015 season, there were:
Only 31 female-identified playwrights (24.6%)
Only 39 female-identified directors (31%).
That means that for every show produced in the Triangle that was written by a woman, three shows were produced that were written by men. Men got three times as much exposure, recognition, and recompense for their theatrical writing than women last year. That was not in 1950; that was LAST YEAR.
The women of WTF decided that they wanted to change that picture and tilt those percentages back towards equality. They created a festival where every work they produced was written by a woman, directed by a woman, had at least a 50% female cast, and utilized as many female technicians and designers as possible.
WTF & You
So how can you help WTF achieve this goal? You can invest in getting us started! To make this festival a reality, we need $12,000.
Here's a breakdown of some of the things we will need to pay for in the coming months:
Marketing. Posters, programs, and print ad space all fall under this umbrella. Marketing is one of the most important, and most expensive, parts of producing, but without it, people won't know we exist, and we won't have an audience for our art.
Space. The volume of shows rehearsing at once will require several different venues to be rented in order to provide everyone ample space to rehearse and perform.
Royalties. While many of the shows we are producing are local, original works, others are held by organizations that require a per-production fee.
Design Budgets. Sets, lights, costumes, sound…design is such a fundamental component of producing, and it is often underfunded. We want to ensure our productions receive high-quality designs.
Insurance. Liability insurance, while not the most exciting part of the process, is a necessity. We take the safety and well-being of all our participants seriously.
General Overhead. We need a PO Box for mail, general copy material (forms, surveys, contracts, etc), and a dedicated WTF telephone line…all things that help the administrative side of producing run a little bit smoother.
So where do you come in?
We need your contribution! This theatrical movement had a grassroots beginning, and that momentum can lead us to achieve our goal: creating an of-women, by-women festival. Every little bit you can give will bring us closer to making the WTF dream a reality.
To help sweeten the pot a bit, we've got a stellar list of perks to choose from. Find the level that works best for you and select it, and that perk is all yours!
(Please note: you don't have to select a perk to give; you can donate without a perk as well!)
Why WTF?
Right now, women are so underrepresented in theatre and film that they are almost invisible. Legislators, employers, doctors, lawyers, judges, police officers, insurance providers and many, many more people make decisions daily without knowing our side of the story. Theatre provokes empathy and understanding. More women's voices telling more women's stories could potentially change the course of history by changing the way people understand women, and therefore, the way that people make decisions that affect women.
We aim to create, produce, and promote extraordinary theatre by women. We also plan to offer talk-backs on both theatrical and topical subjects, and train women in skill sets that many of them were discouraged from learning, like lighting design, sound design and set design. By doing this, we hope to make it easier to hire women to work those jobs.
We also plan to promote other productions, theatres, and artists in the area that are already fulfilling our mission so that they get rewarded for making good choices. Finally, by the year 2020, we hope to help most local theatres achieve a 50/50 gender balance in scriptwriting, directing, acting, and design.
The Glass Ceiling
So what's stopping us? There are several challenges that we expect to face. First of all, we are brand new. All of our contacts, policies, and infrastructure have to be created as we go. That takes time and a lot of work.
Secondly, because this is our first year, we have no financial cushion to fall back on. If we make it through this year, that will hopefully change, but for now, we start with nothing.
Finally, despite the fact that endemic and institutionalized discrimination against women is rampant, many people either don't know about it or refuse to believe it. Many times, we here at WTF get asked, "Why do we even need a Women's Theatre Festival?" The data about women only writing one in four produced pieces and directing one in three is virtually unknown.
Other Ways You Can Help
We know that not everyone can contribute financially, and we understand that. Some ways you can help without spending a dime would be:
Spread the word about us on your social media platforms. Like and share this campaign with a personal message about why you support us.
Send our story to your local news agencies (both on TV, in print, and web-based)
Get involved with our movement by volunteering! Write to [email protected] if you're interested in signing up for our volunteer base.
Women's Theatre Festival is a sponsored project of Fractured Atlas, a non-profit arts service organization. Contributions for the charitable purposes of Women's Theatre Festival must be made payable to Fractured Atlas only and are tax-deductible to the extent permitted by law.
** Please note: Starting July 20, due to an early printing deadline, we are unable to honor printing new backers in our official WTF program. We will do everything we can to find an appropriate substitute for this particular perk. Everything else in the perks are still available. We apologize for any inconvenience, and we greatly appreciate your support!