iCrowdNewswire - Jul 20, 2016
Geita Kilimanjaro HIV/AIDS Challenge
I am climbing Mt. Kilimanjaro with an international team of climbers as an ambassador to raise awareness and funds for the Geita Kilimanjaro HIV/AIDS Trust.
The Geita Gold Mine Kilimanjaro HIV/AIDS Challenge was started in 2002 by AngloGold Ashanti at its operation in Geita, Tanzania.
Since the humble beginnings of our first expedition in 2002, the number of recorded new infections in Tanzania has more than halved. The improvement of infrastructure and service delivery in the detection, treatment and counseling of infected people and their communities through the application of the funds to various beneficiaries has played a major role in our commitment to "getting to three zeros". Zero new infections. Zero discrimination. Zero HIV/AIDS related deaths.
The impact of HIV/AIDS on Tanzania's population has been devastating with many frail elders being left to care for young children following the death of the parents because of this disease. Often these families do not have the means to support these children with many being left without food, water or care.
The Geita Gold Mine Kilimanjaro HIV/AIDS Challenge has brought hope where there was none before. The building of orphanages, schools, clinics, counseling centers and refurbishing existing local and regional medical facilities has helped many communities across Tanzania to rebuild and flourish.
In 2014, a partnership was formed with TACAIDS, the Tanzania Commission for Aids, the government department that drives HIV/AIDS awareness and treatment in Tanzania.
The Geita Gold Mine Kilimanjaro HIV/AIDS Committee, requests your support for the landmark 15th Edition of the annual Kilimanjaro Challenge HIV/AIDS challenge, which takes place from 16th to 23rd July 2016. The Kilimanjaro Challenge has grown from humble beginnings since its' inception in 2002 to a multinational event, hosting over 500 climbers from 6 continents and over 20 countries, which has raised in excess of U$500,000 per annum in recent years.
You too can play your part by joining our team of climbers in 2016 and helping us raise funds for this truly noble event. Please take time to think of how a small gesture on your part could be life-changing for someone else.
To thank you for donating I will send the 2 most generous donations (not the £1 as above. It is a minimum donation) one of my Scotland playing shirts and one of my club (either USAP or Leinster) shirts as thanks for your support.
The Highest donation will have the choice of which combination they would like and the second highest will receive the other.
Should there be identical pledges one winner will get first choice of a Scotland shirt and the other will get first choice of a club shirt. A simple coin toss decides who chooses first (hope that makes sense). Thanks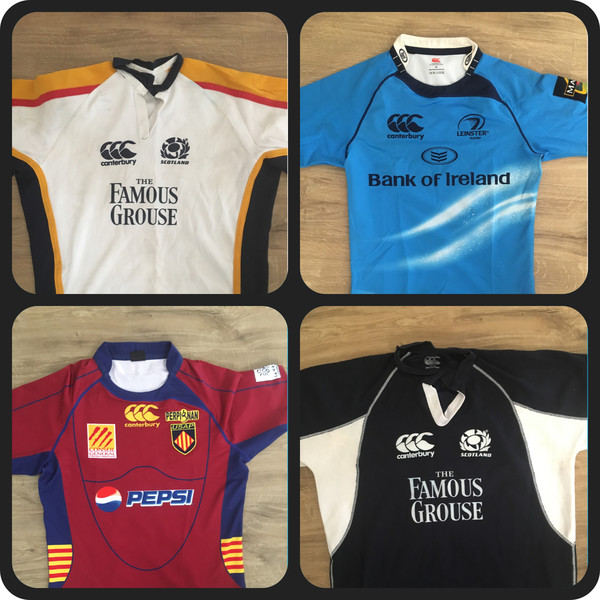 .