iCrowdNewswire - Jul 18, 2016
Uplift Salcombe Gardens Shops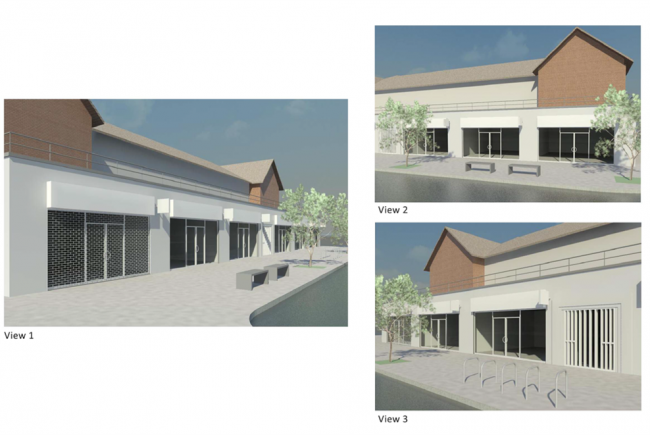 The 6 shop fronts look very "tired" and unattractive to potential shoppers. The precinct is a poor gateway to the 500+ homes within 1/2 mile. A makeover will improve their trade and the street-scene
We want to replace the shop fronts, providing new signs, awnings and shutters at a consistent height. The paving needs to be cleaned, taken up and reset level in situ. The bollards that are all leaning over should be replaced with some seating and a few trees to enhance the area to encourage more shoppers. It is a precinct with a Newsagent, Sub-Post Office Chemist, Dry-Cleaners, a Convenience Store and possibly the best Fish & Chip shop in North West London, but many local residents would not currently stop there. The area to the left is the subject of a major development of an assisted care home and we are enthusiastic that when built to plans it will enhance the area. 6 new flats are being built to the right hand side of this precinct. The shops will then look even more shabby by contrast with these new developments either side. The changes proposed here will improve the attractiveness of this local shopping amenity for all residents in the immediate vicinity.
What we'll deliver:
New shop fronts, awnings, shutters
Renewed paving
Replace the broken bollards with seating & a few trees
Why it's a great idea:
The area is shabby and uninviting, opposite Mill Hill East Church. This project, involving the local community, will also serve to enhance the gateway to the nearby housing estates to the benefit of all. We believe that more people will then walk/cycle to these shops rather than travel by car to shop for everyday items further afield.
Steps to get it done:
Publicise scheme through our Website, Facebook Page
Produce a brochure to drop through each or 500+ households in immediate area
Confirm costs with Contractors
Confirm grant of match funding with Barnet Council
Regular communications with the shopkeepers and the Church
Once available funding known confirm precisely what can be afforded
Select Contractor for Shop Fronts etc
Barnet Council contractors to repair paving, tree planting
Purchase appropriate Seating within budget