iCrowdNewswire - Jul 16, 2016
Tagging Humpback Whales in the Colombian Pacific
By tagging humpback whales we will be able to study key elements of their behavior and habitat use
Hi there!
My name is Natalia Botero. Originally from Medellín (Colombia), I am a doctoral candidate at the University of Southern Mississippi as part of the Marine Mammal Behavior and Cognition Lab. I am also a founding member and researcher with Macuáticos Colombia Foundation, a non-profit organization dedicated to the study and conservation of aquatic mammals in Colombia.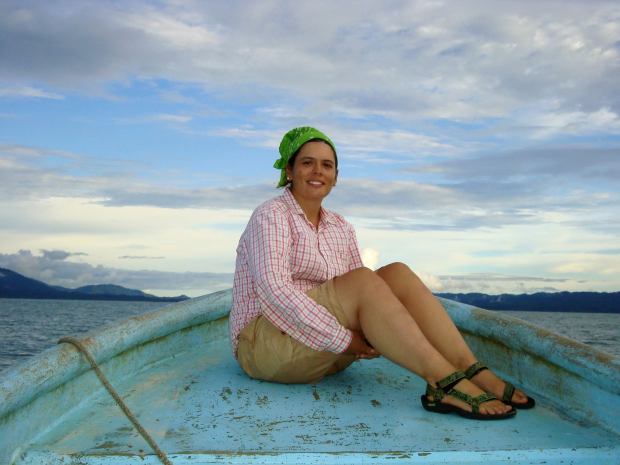 I have been working with humpback whales in the Colombian Pacific since 2010. During that time, my team and I have monitored the spatial distribution and social / acoustic behavior of this species during the breeding season. Also, since 2014, we have collaborated with whale-watching operators to integrate scientific research and environmental education with community-based whale watching.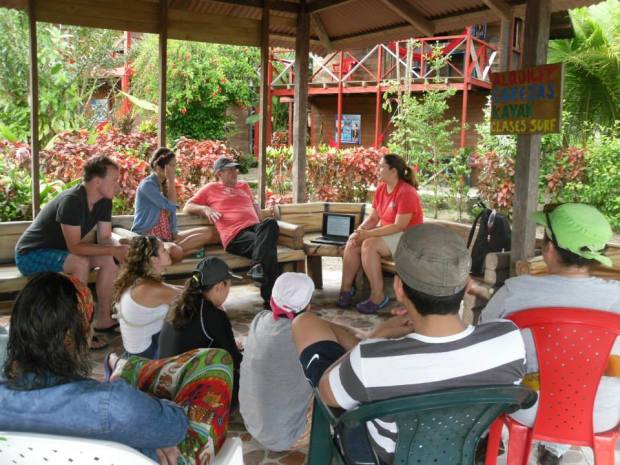 Such efforts have produced some very interesting results, including a photo-identification catalog that currently contains over 350 identified whales, a thorough description of surface behavior and social structure for the Gulf of Tribugá, and a series of song recordings that are currently being compared with other breeding areas in the Pacific Ocean.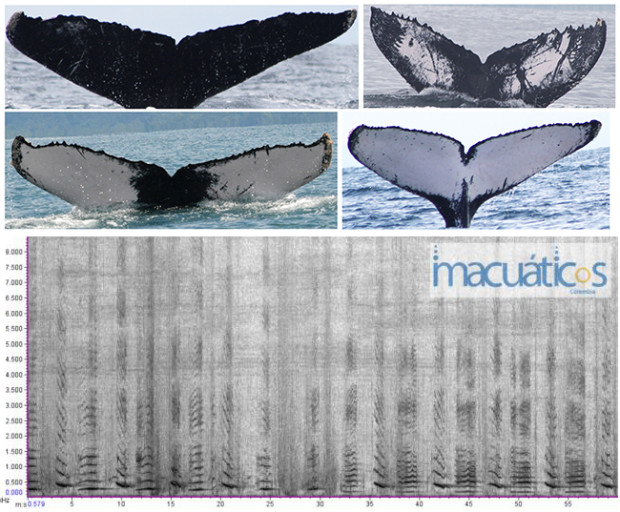 For the 2016 fieldwork season we aim to employ satellite tagging and remote biopsy to study several aspects of the behavior and habitat use of humpback whales that are especially hard to study with traditional methods. What is so special about tagging and biopsy? Well, for as long as the tags stay attached to the whales, it is possible to know where the animals are going, which identifies the areas that might require special protection and monitoring. Furthermore, tissue samples will allow us to describe the genetic diversity and the patterns of gene flow for humpback whales in the Colombian Pacific. Potentially, these results will warrant new conservation measures or will inform how existing protection can be improved.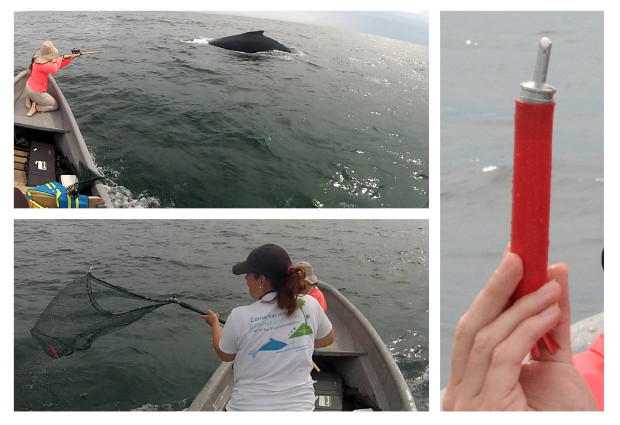 At this point you might be wondering why this project is important? Within breeding grounds of humpback whales, mother and calf pairs are especially susceptible to anthropogenic impacts due to their preference for shallow, coastal waters, which are also heavily used by coastal communities. Conservation threats include water pollution, vessel collisions, harassment from whale watching vessels, and incidental mortality due to entanglement. Furthermore, in the Gulf of Tribugá, while research efforts have been limited, whale watching operations have continuously expanded. This scenario represents a considerable opportunity to integrate research techniques, which will allow us to obtain information that can improve existing conservation initiatives while overcoming information gaps.

There is something else special about this project. Not only this methodology and topic are novel for the Colombian Pacific, this research project also represents a multidisciplinary collaboration between Macuáticos Colombia (represented by myself), the Smithsonian Research Institute (represented by Dr. Héctor Guzmán), Salinas' Whales Museum (represented by Dr. Fernando Félix) and the Laboratory of Molecular Ecology of Aquatic Vertebrates at Los Andes University (represented by Dr. Susana Caballero).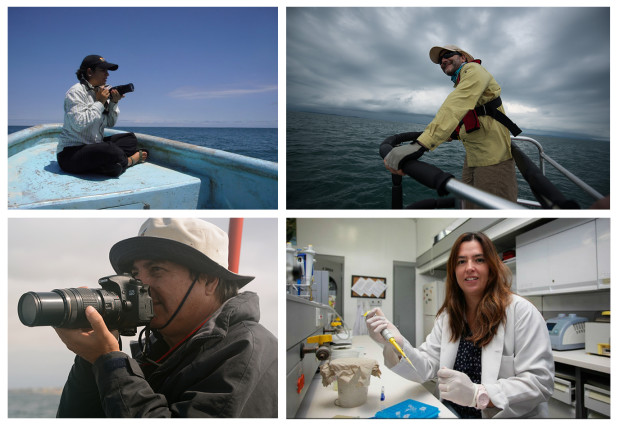 How are the funds going to be used?
The total budget for this project is US$44,850. Approximately US$32,300 corresponds to the cost of ten (10) satellite tags manufactured by Wildlife Computers®. We need your support for the additional expenses typical of fieldwork season. A total of US$5,000 is projected to be spent on fuel for daily boat trips occurring between July and October. The rest of the project's expenses are limited to the cost of living in the study area during the field season: Housing (US$1,250), Food preparation (US$1,500), Groceries (US$1,000), plane tickets (US$600) and payment for local boat driver and his assistant (US$3,500).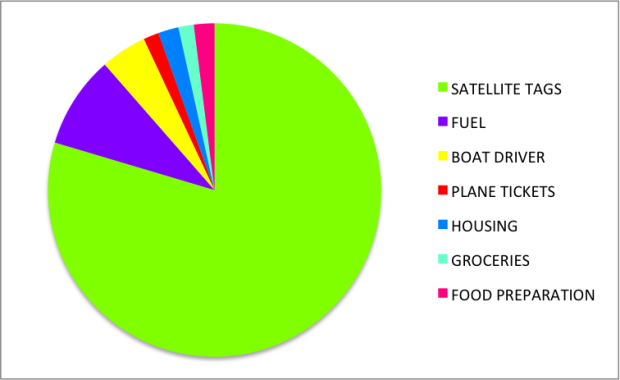 We have some amazing perks to match your generous contribution. They include beautiful handcraft items such as wooden fluke necklaces and beaded bracelets / headbands made by local indigenous artisans. Also, our campaign designed some cool merchandise like coffee mugs, magnets, signed photos, postcards, magnets, t-shirts, baseball hats and a very special copy of the humpback whale song our team has recorded on coastal waters of the Gulf of Tribugá.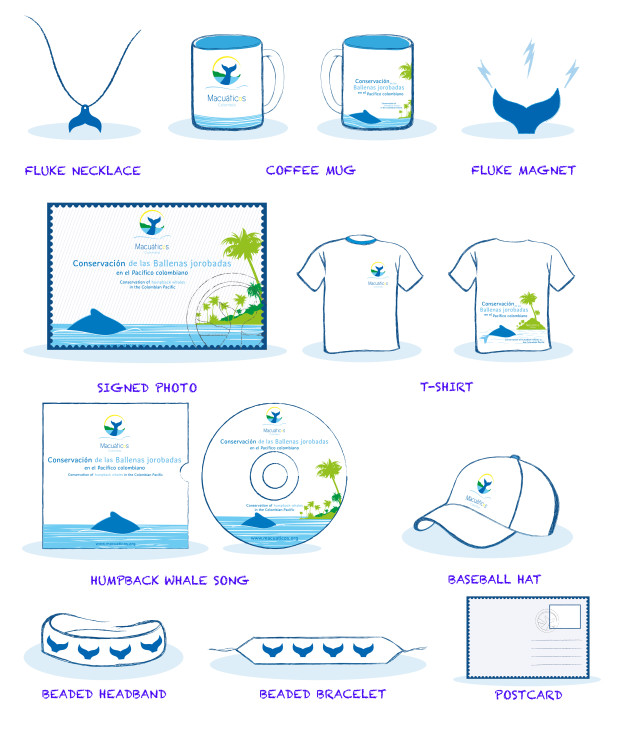 You can also help our project by sharing this campaign on the social media: Facebook, twitter, google+, you name it! So, please don't forget that even the smallest actions can set a powerful movement in motion!! Thank you for your time and contribution, in whatever shape or form!