iCrowdNewswire - Jul 14, 2016
Bulambuli Valley – 9367 miles from Silicon Valley
A small valley in Uganda is learning from the start-up world how to get the support they need.
A small rural valley in East Uganda is learning from the start-up world how to get funding for their projects. Through pitching their business ideas such as Chicken, the 3D Egg Printer and Chair, the human charging station, the entrepreneurs of Bulambuli Valley are sending a message to the world: don't just back Silicon Valley, #backourvalley too.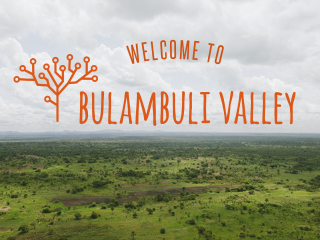 Who are the entrepreneurs of Bulambuli Valley
In a rural community in East Uganda, Bulambuli Valley, everyone is an entrepreneur, risking everything to bring their projects to life. And with new business ideas such as Chicken, the 3D Egg Printer, or Chair, the human charging station, they are sending a message to the startup world:
Don't just back Silicon Valley, back our valley too.


Why they need your help
There are dozens of projects under way in Bulambuli: from pig-rearing to banana growing, clothes tailoring to basket-making. They may not be the technological innovations we so often see filling the pages of Indiegogo. But just like other entrepreneurs, the people of Bulambuli need your support to make their ideas a reality.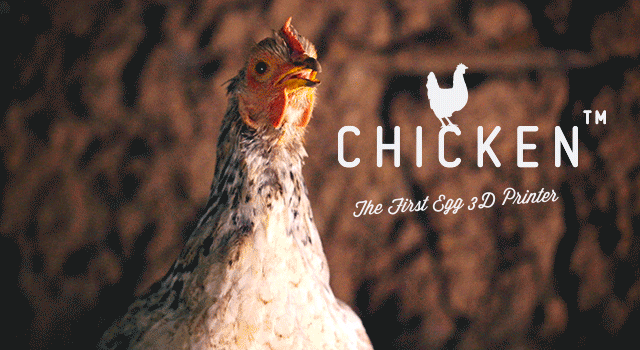 Why back our campaign
If you back our campaign, we can provide the entrepreneurs of Bulambuli with the skills, training and support they need to develop successful businesses and build thriving communities. Everything, from the first dollar donated, will be invested in Bulambuli. And the more you pledge, the more you help.

What will we do with the money
With $20,000 Communities for Development will be able to support 5 more small businesses. But with $40,000, we can support 10 more, with $60,000, we can open an entrepreneur school, and with $100,000, a permanent innovation hub in East Uganda to support entrepreneurs in Bulambuli and beyond. Let's aim for the stars!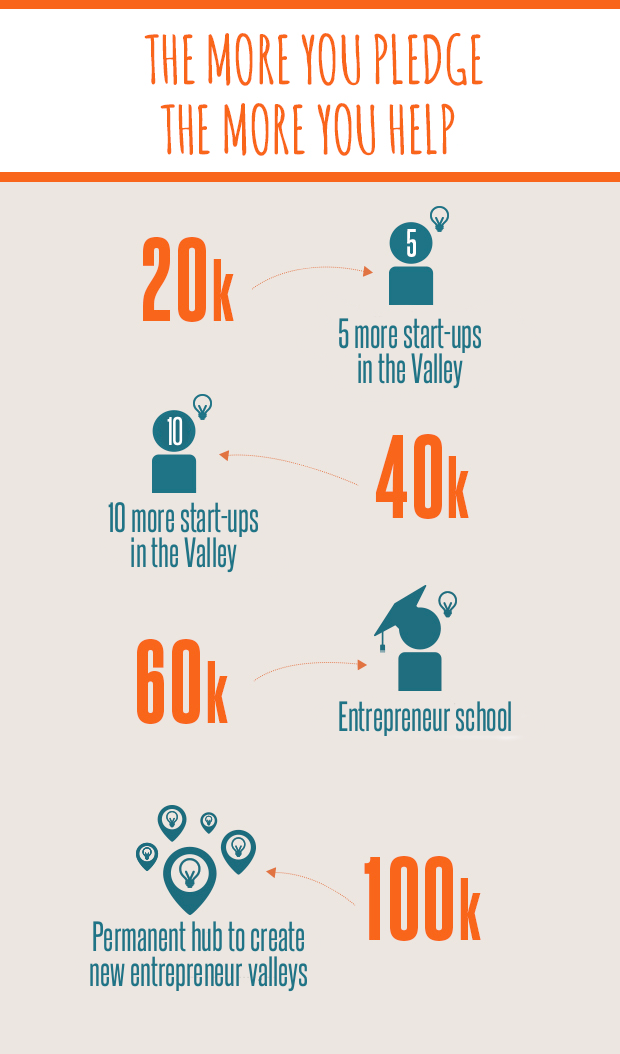 What do you get if you pledge
Aside from endless love and affection, you will also be showered with scrumptious perks in appreciation for your generosity – and to provide you with a lasting souvenir of your support to the entrepreneurs of Bulambuli. Get pledging before they run out!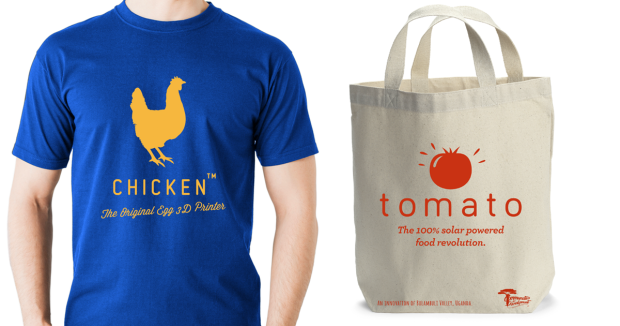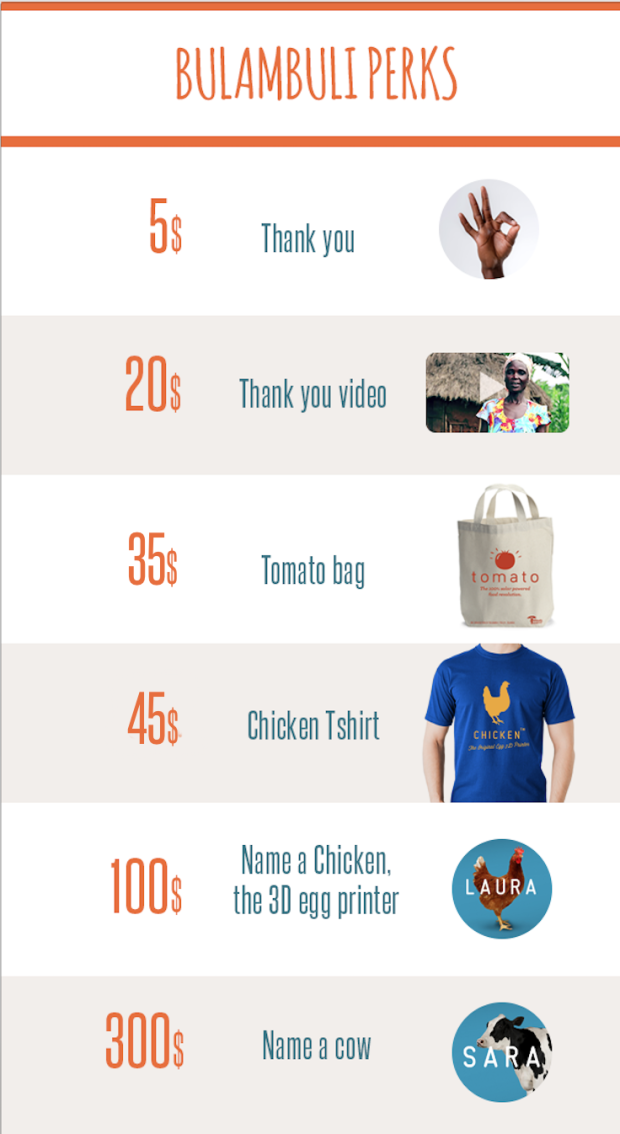 Help us spread the word
We also want the voices of our entrepreneurs to be heard by the most influential innovators our our time – Mark Zuckerberg, Elon Musk and Richard Branson to name but a few – and with your help we hope they will be. So join us in our mission to tell the world about the entrepreneurs of Bulambuli – share, like, tweet, blog, basically spread the word about their story in any way you can. It costs you zero but can have a big impact on our Valley!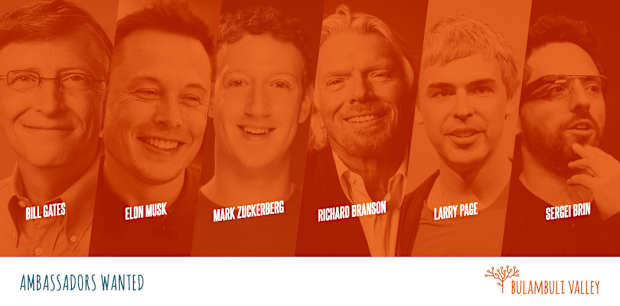 Who are Communities for Development
Communities for Development is an NGO working to support entrepreneurs in rural Uganda. Through setting up saving groups, providing business training and support, we help the people of Bulambuli Valley save money, develop businesses and build thriving communities.
By leveraging their skills and savings, our entrepreneurs can unlock new forms of economic participation to build a better future for themselves and their families.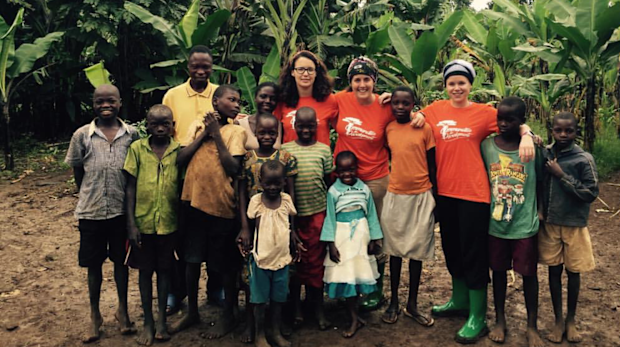 What have we done so far
With our help, 240 entrepreneurs are receiving training, saving money each week and developing business ideas, 80% of them women. 60 of these are already starting businesses and earning their own income. With your support, we can help more entrepreneurs create successful businesses and be able to support their families and communities. Check out our
website
for more information.
The team
Since the creation of its first saving group, the dedicated C4D team has grown to bring together a diverse bunch of people, passions and skills from Uganda and beyond. Though rarely all in the same timezone we work together to achieve a common goal – to support and let the world know about the entrepreneurs of Bulambuli. Check out who we all are and what we do below: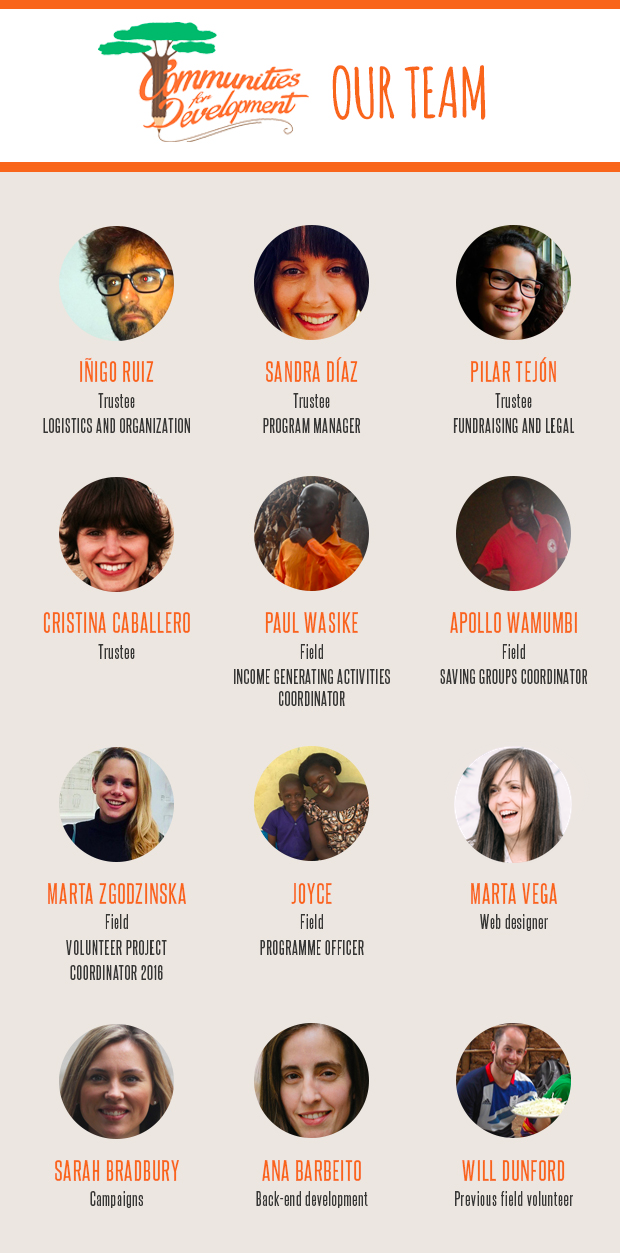 Frequently Asked Questions
How are you going to invest the donations?
Communities for Development works with entrepreneurs in rural Uganda to help them save money and develop small businesses to generate their own income. After being provided with training on saving and basic business skills, entrepreneurs propose business projects they wish to develop. C4D then provides advice to ensure their proposals are sustainable and an initial financial injection to get their businesses, and their investments, off to the best possible start. With this crucial kick-start and ongoing support, plus some motivation and hard work, C4D helps to ensure their entrepreneurs reach their goals.
Will the Chicken, Tomato and Chair business ideas in the video be funded?
The business proposals in the campaign video are representative of the types of project our Bulambuli entrepreneurs have proposed. The actual projects that are launched will always depend on the feasibility and sustainability of the proposals and the level of funding available.
How can I see what happens with the money raised?
Communities for Development will be keeping backers updated throughout and beyond the campaign so you can see exactly where your money goes. C4D monitors projects and developments day-to-day from the field and will be providing these regular updates plus special campaign updates via social media and our blog – make sure you sign up to follow our entrepreneurs on their journey to economic freedom.
If you do not hit the 20K target, what will you do with the funds raised?
Even if we don't quite make the target (but we're staying positive here!) we will continue to investing funds in supporting the Bulambuli Valley community receive training in basic accounting and business skills in order to support them in creating businesses and building a vibrant future for themselves.
How can I know more about Communities for Development?
If you want to know more about the work C4D does and how it does it, please don't hesitate to visit the website, connect on social media or drop us a line on the links provided.
More questions?
Get in touch! We'd be happy to discuss any questions you have whether about C4D projects, the campaign or life in general.