iCrowdNewswire - Jul 7, 2016
Nuka Girl Comic Book
Fan art comic book about the origin of Nuka Girl, inspired by the Fallout franchise.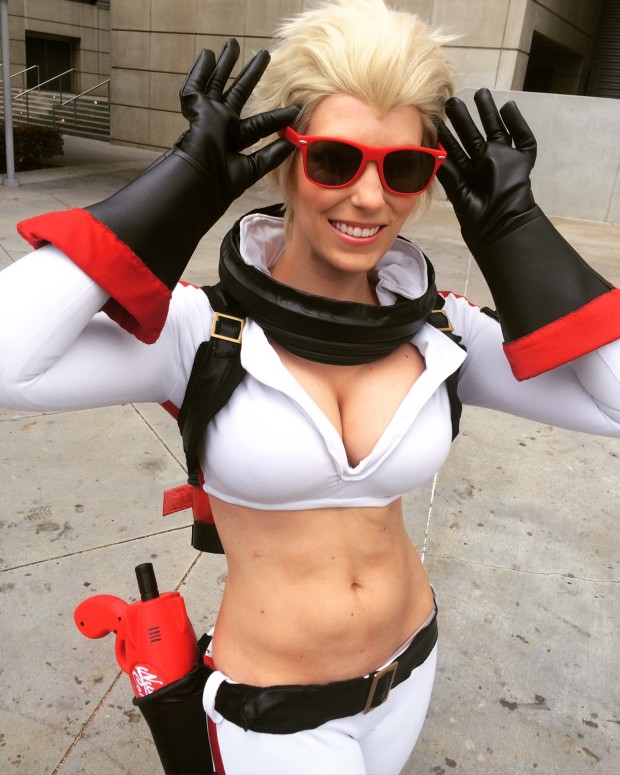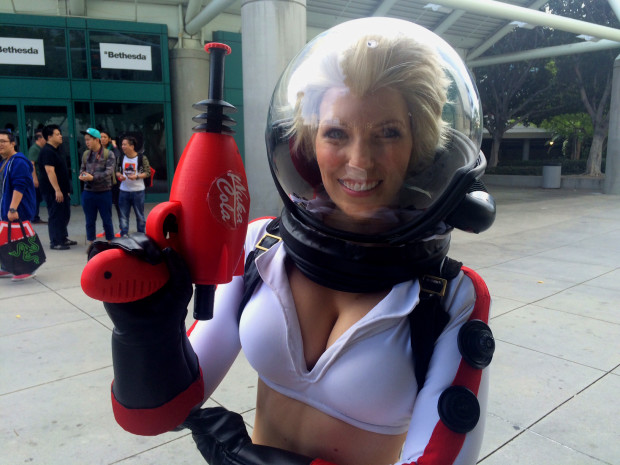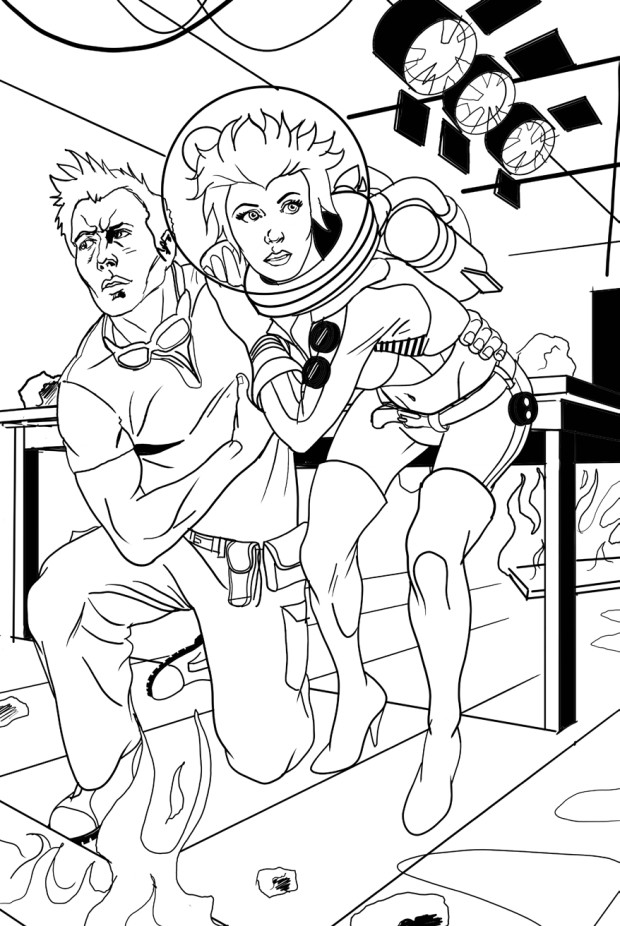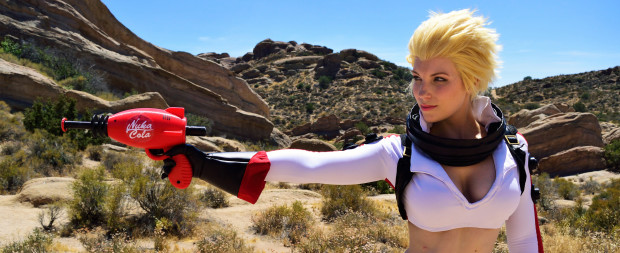 Hollywood made her a Star, The Wasteland made her a Hero.
The Project
Hello folks, we are a Los Angeles based group of artists and fans of Fallout!
We are creating a comic book that tells the origin story of Nuka Girl. Nuka Girl is based off of the "Thirst Zapper" model featured in the Nuka Cola billboards and posters throughout The Commonwealth in the video game Fallout 4. Award winning cosplay model and actress Ali Williams will be used as reference for the comic book character of Nuka Girl. We have other actors who are used as models for characters in the comic book as well.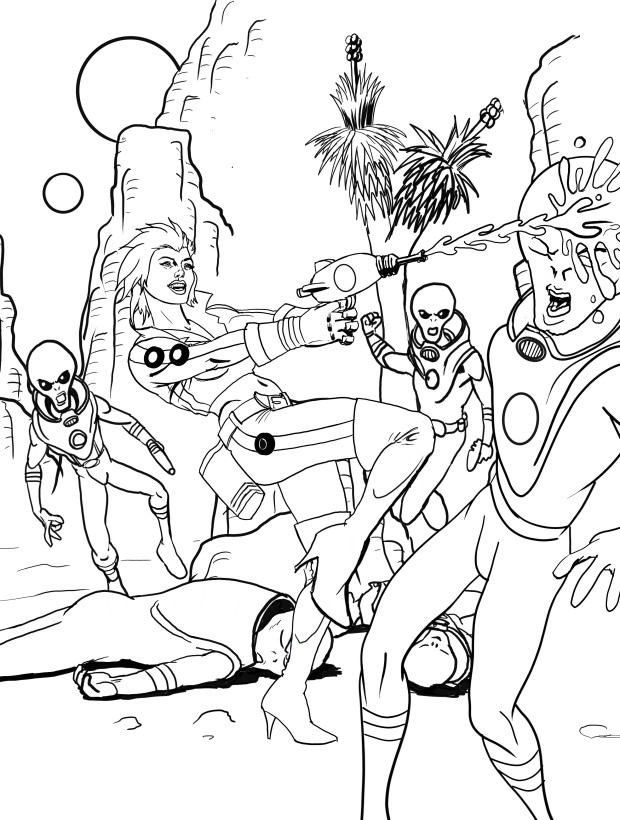 This project is FAN ART inspired by the FALLOUT franchise. The COMIC BOOK and this Indiegogo campaign are in no way affiliated with Bethesda Softworks or Fallout Official Works.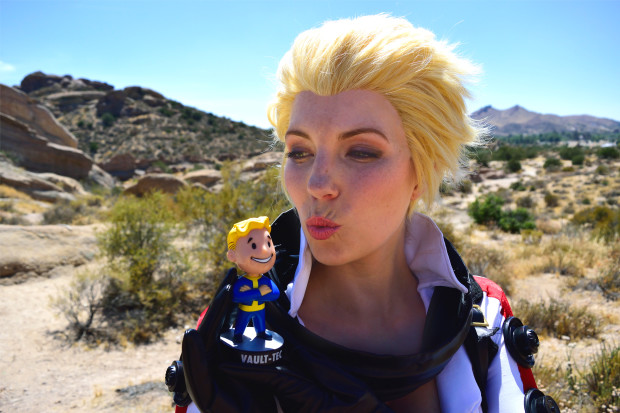 What We Need & What You Get
With your contributions we will be able to produce a brand new, independent comic book, with original characters and an original story that takes place in the world of Fallout. We also have some amazing perks that will cater to cosplay fans, Fallout fans and comic book fans! We want to entertain and excite you as well as celebrate the world of Fallout by creating a unique story from the perspective of a mysterious, so far, untapped character from the Fallout universe.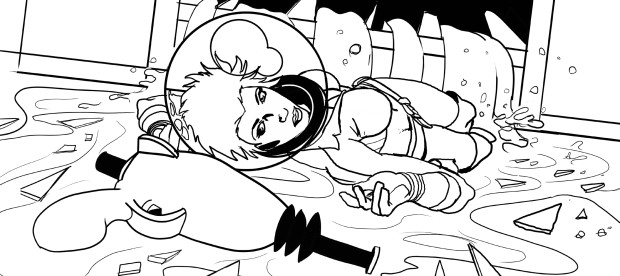 We are setting our goal at $10,000. Most comic books can easily cost double this amount to produce professionally!! With your help this money will go straight into production costs and perk fulfillment. Production costs include but are not limited to printing, binding and shipping of the printed comic book, artist's rates for penciling, inking, coloring, lettering, writing, producing and modeling. Perk fulfillment includes the purchasing and producing of materials for the perks as well as shipping costs to us before they are shipped out to the backers.
Perks
We have some amazing perks including a Nuka Girl calendar featuring our gorgeous, award-winning cosplay model, Ali Williams! The ability to become a character in the comic book and have your image animated into our story! $20 Coupon for your own Nuka Cola Blaster at 3D Props and Printing! And many more!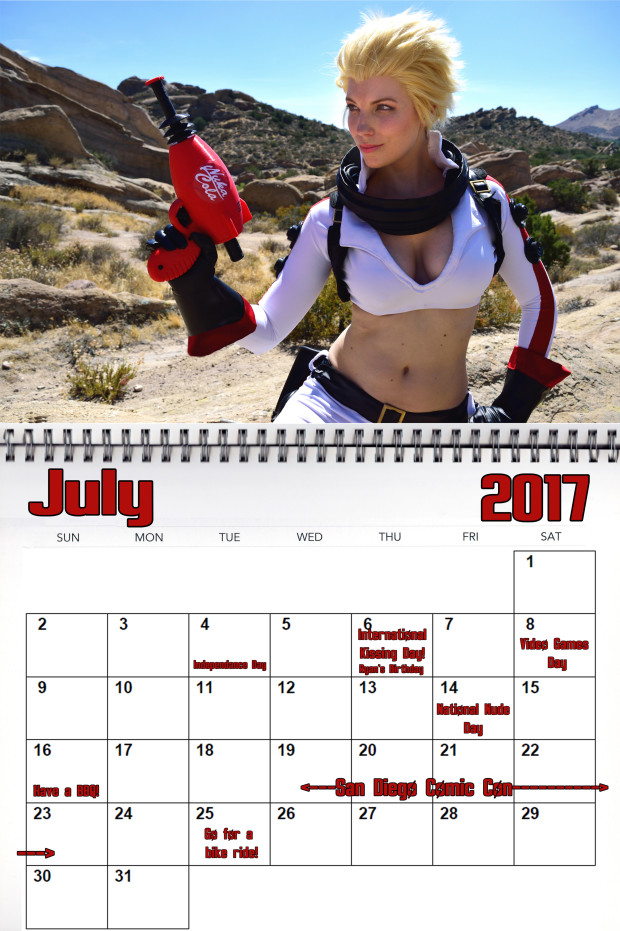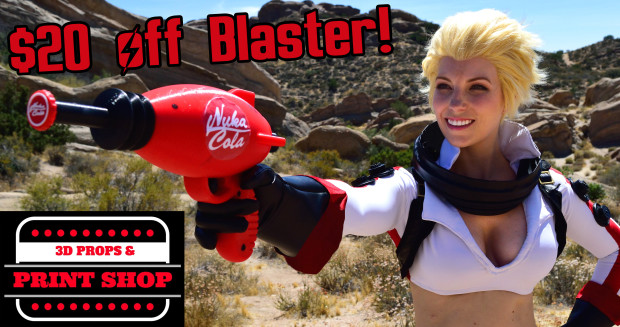 Risks & Challenges
As always there is a potential of not reaching our goal. If we do not reach our goal we will use the money to fulfill as many perks as we can and still produce the highest quality comic book that we can, however the length may be shortened or we may only use black and white interior panels.
With any collaborative creation you have artistic input coming from different perspectives. There are also fan expectations when dealing with source material that people know and love. Especially in a passion project like this we want to make sure everyone's art is valued and works with the overall vision. We also want to satisfy the fans and provide you with quality entertainment.
We have a team of professional artists bringing their unique talents and fandom to this project. We hope to meet or surpass your expectations on what would make a great comic book and origin story for this character!
The Team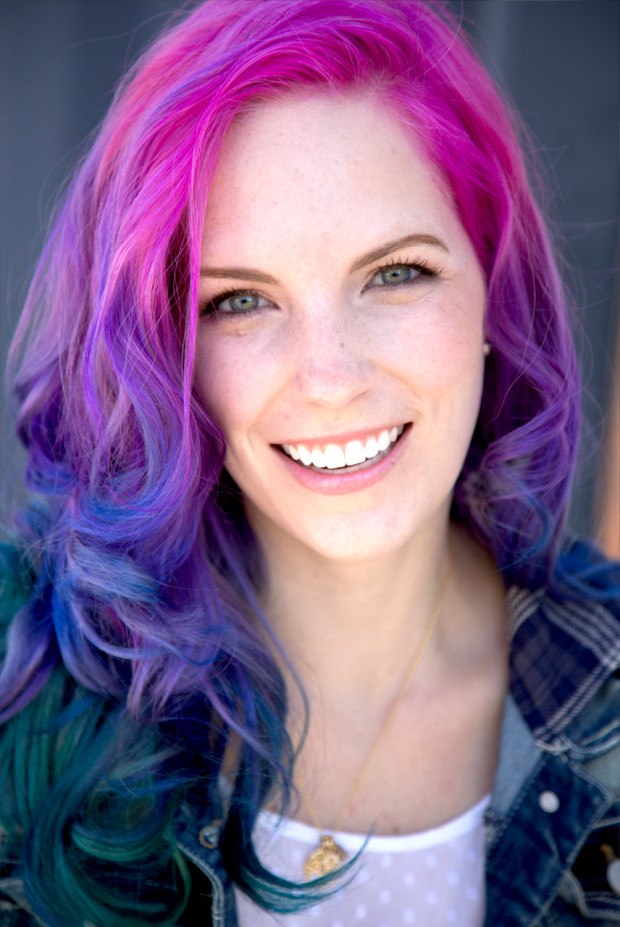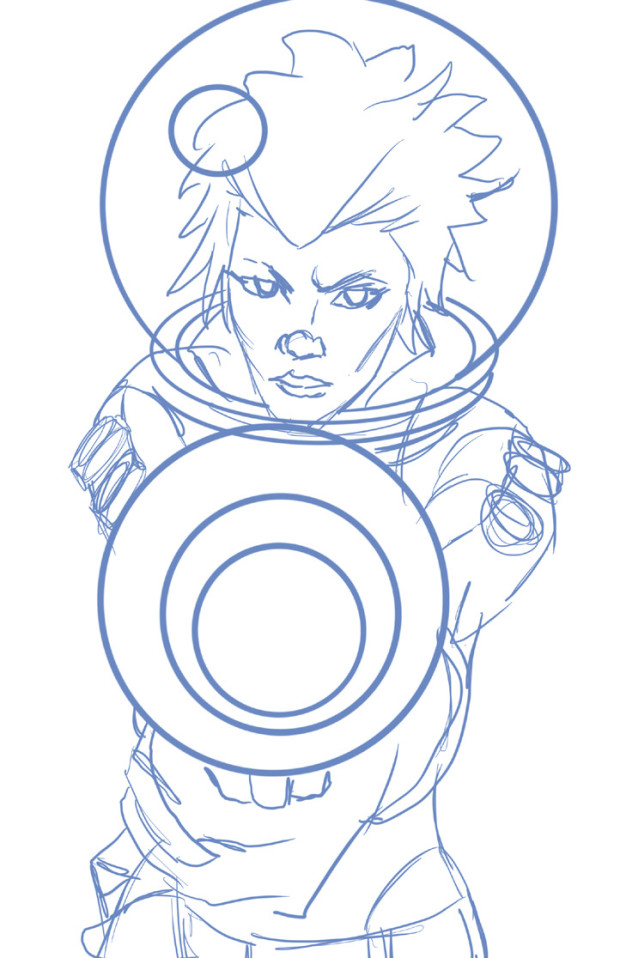 Ali Williams – "Nuka Girl" / Producer
This two-time winner of
Call to Cosplay
and "Best in Show" winner of LA Cosplay Con for her Nuka Girl Cosplay, is most recognizable for her Disney princess cosplays including "School Girl Ariel". She started her costuming journey with Halloween and quickly fell in love with make believe. After studying costume, theater, and film acting at Florida State University, Ali moved to Los Angeles where she can now be seen in commercials, television shows, and in
Apocalypse LA
on the SyFy channel. Ali created her Nuka Girl cosplay completely from scratch* using a slew of unusual building materials including plumbing supplies and recycled bottles.
*Nuka Cola Blaster made by 3D Props and Print Shop.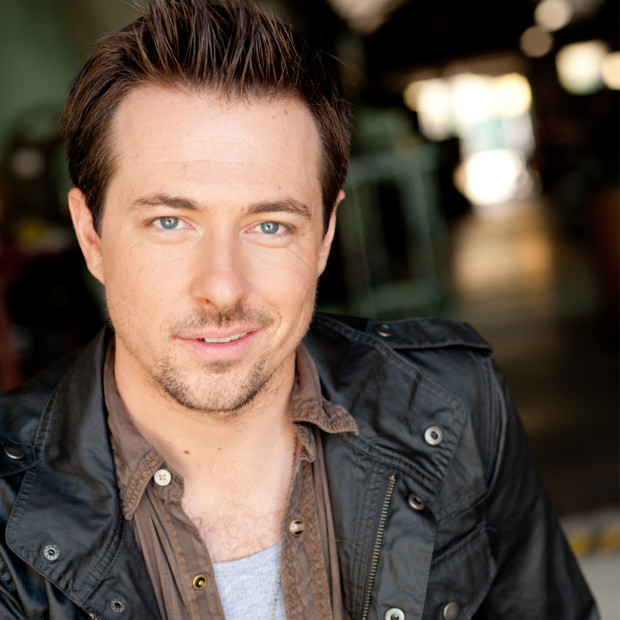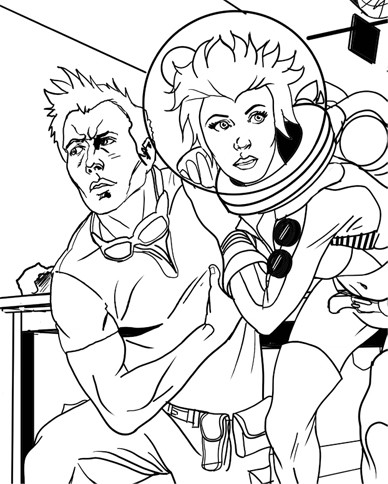 ​Ryan Hellquist – "Owen" / Creative Director / Executive Producer
Ryan Hellquist is an actor, producer and huge fan of all things Fallout. As creative director on this project he has been thrilled to create the concept of Nuka Girl's origin story and work with his friends to help bring this exciting character to life. You can see Ryan starring in the L.A. Macabre series as well as new series' produced by Wayside Creations.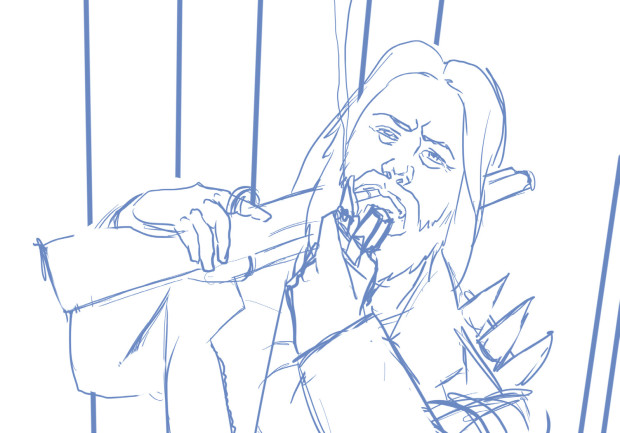 Grassy Knoll – "Lead Raider" / Writer
Grassy Knoll is the only son of Kim Knoll, English and Theater teacher extraordinaire. He received an exceptional education from the East Bay public school system, bouncing from the Vallejo Public School System to the West Contra Costa Unified School District. He studied at Diablo Valley College and received a Le Cordon Bleu Associates Degree in Culinary Arts from California Culinary Academy in San Francisco. In 2012 he returned to DVC where he worked as Arts and Features Editor and Editor in Chief for the "DVC Inquirer" news publication which was awarded for "General Excellence" by the Journalism Association of Community Colleges for the time he served as Editor in Chief.
Grassy transferred to the University of California Santa Cruz one year later where he worked as Fiction Editor and Editor in Chief for the statewide literary magazine "Matchbox Magazine."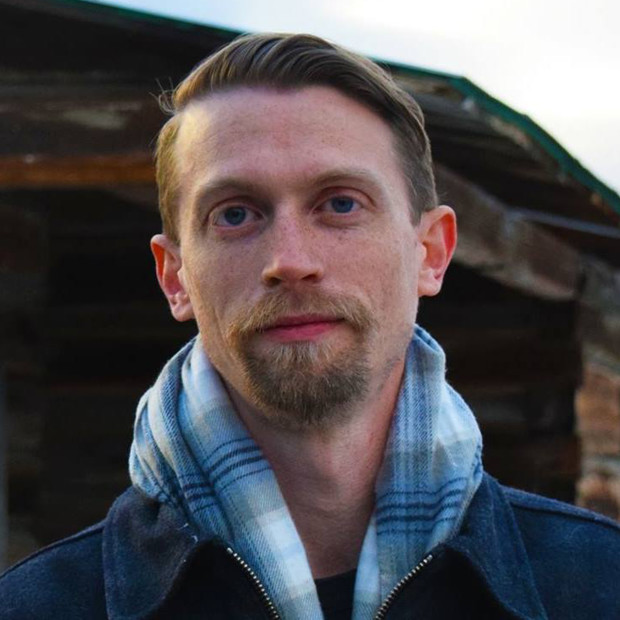 Jonathan McClintic – Illustrator
An avid comic fan since I was 4 years old, I pursued art over medicine and architecture. After years of corporate graphic arts, I switched over to the movie making industry, working as a compositor for many blockbusters. Finally finding my way into preproduction doing story boarding and character design for various small budget productions. This led me to meet Ryan and Ali and when I heard about this project, I was instantly on board, as I was a huge fan of the Fallout series, having played the first game way back in 2000. Now I am excited to bring you their vision of one of the original survivors of the nuclear holocaust, the incomparable Nuka Girl.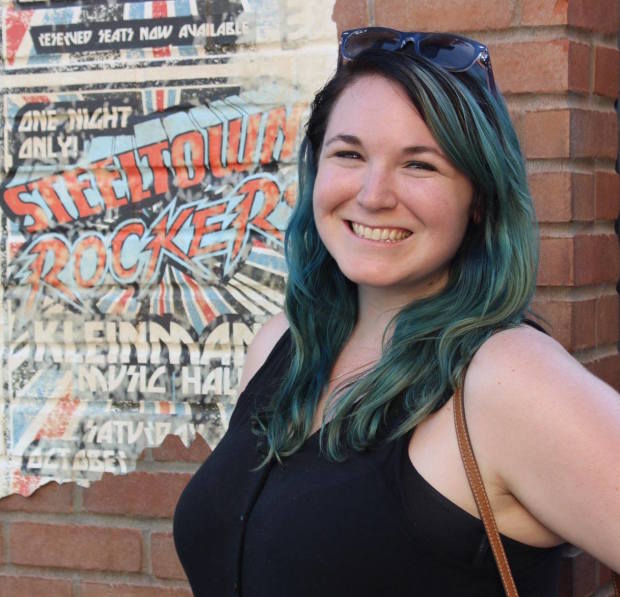 Sarabeth Kett – Colorist / Letterer
As a self-taught designer and illustrator, Sarabeth has been drawing since she could hold a pencil and has taken inspiration from all over to develop her creative style. With influences from Tumblr to Film and TV to ComicCon, she tries to stay ahead of the game when it comes to art and design. When she's not at her day job, Sarabeth works on custom illustrations and regularly loses herself in video games and comics.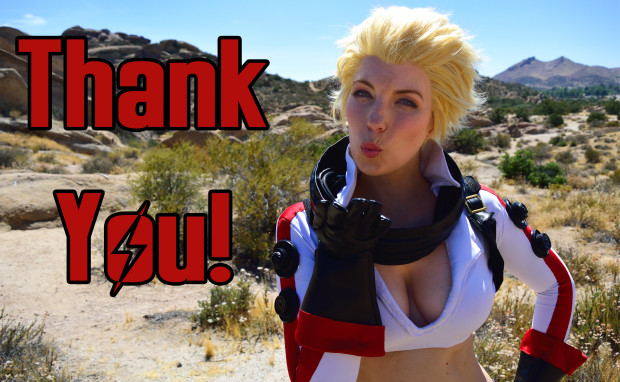 THANK YOU!
Folks, we couldn't do this without you! This is a project for fans, by fans. As a team of independent artists who love this story and are excited to share it with you we sincerely thank you for supporting our project! It would mean a lot to us if you could please share this campaign with your friends and fellow fans!
THANK YOU!
-The Nuka Girl Comic Book Team