iCrowdNewswire - Jul 6, 2016
NEW Silverlake Dessert Spot: FRANKIELUCY BAKESHOP
Eater LA's favs: Found Coffee (Eagle Rock) & Crème Caramel LA (Sherman Oaks) collab on 2nd location!
Who are FOUND COFFEE + CRÈME CARAMEL LA?
Annie Choi, lady boss at Found Coffee, and Kristine de la Cruz and Sean Gilleland, custard overlords at Crème Caramel LA, are collaborating on a second location in Silverlake!
We're bringing our love of coffee and custard together into a powerhouse of awesome treats and fantastic customer service. (Check out our YELP!)
Crème Caramel LA got its start in farmers' markets in East Hollywood from Silverlake FM to Atwater Village FM to Echo Park FM to Barnsdall FM and 11 other farmers' market locations in Los Angeles. Since opening the Sherman Oaks brick and mortar in 2013, (the only Valley mention on Eater LA's pastry map!), they've missed their customers on the Eastside and have been looking forward to bringing their Filipino "Leche Flan" custard back in a slew of delicious treats: crème caramel, custard pies, bread pudding, budinos and more!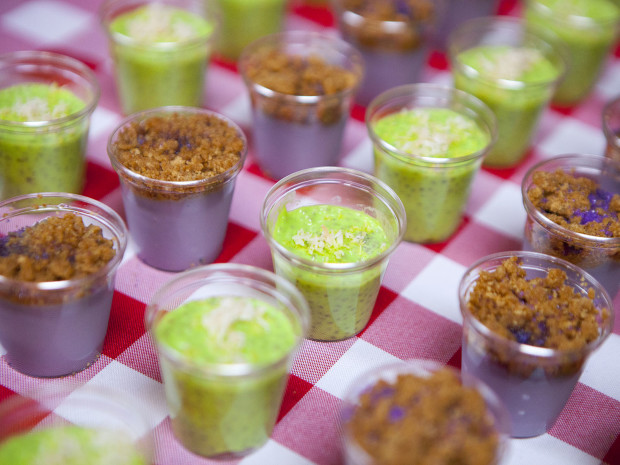 But that's not all, since opening their shop, they've expanded into savories: quiches, Spanish Tortilla, strata, sandwiches, and salads.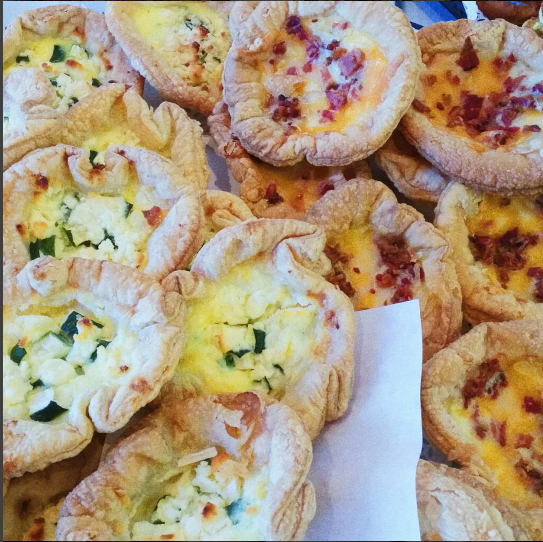 And we can't forget our housemade Ube Horchata! Vegan, purple, and delicious!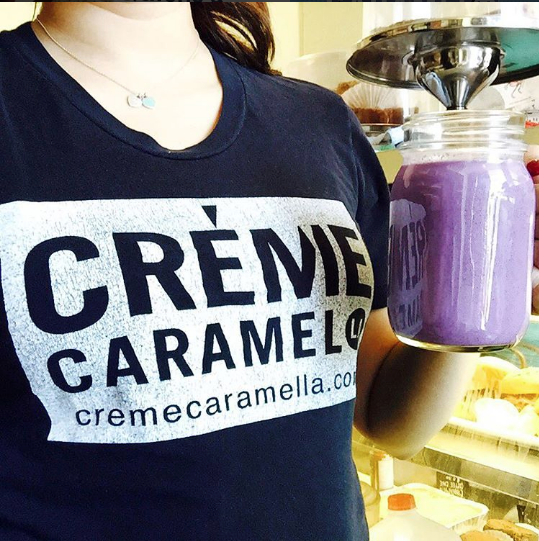 Found Coffee celebrated their 1st anniversary at their Eagle Rock location and have quickly become a neighborhood and L.A. favorite! Coffee + training from Demitasse, plus amazing customer service has earned kudos on Eater LA, Thrillist, and LAist listicles.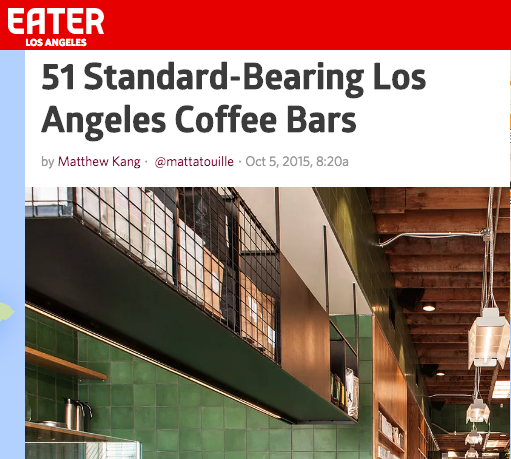 And we're bringing all this fantastic goodness to our new FRANKIELUCY: BAKESHOP!
Ok, it's a shell, but what a pretty one!
We're aiming for a Fall 2016 opening and in order to do that, we would love/need your help and contribution. Every egg cracked, Ube Upside Down Pie sold, Latte steamed, has led us to this moment where we can bring our passion for all things custards and confections back to where we started in Silverlake. We've set up our capital budget and are seeking contributors to help fund our equipment purchases. Our overall budget for equipment is $49.6k (Refrigerated display case, La Marzocco espresso machine, grinders, refrigerators, freezer, cold brew tap, convection oven, and shaved ice machine are the heavy hitters.) but we're aiming to raise $25k with your generous support here on Indiegogo to give us a headstart! Staying with us so far? Excellent, here's where we need your help.
What We Need & What You Get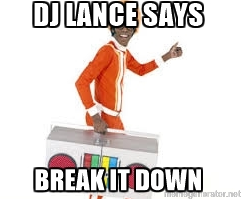 By contributing to this campaign to raise $25,000 on Indiegogo to help us fund our equipment budget, you not only bring essential equipment into our space, you also draw our delicious coffee and delectable custards closer to you! Crème Caramel LA started out in farmers' markets in Silverlake, Echo Park, Atwater Village, and more on the Eastside and while we opened in the Valley servicing a wonderful neighborhood, we knew we would eventually come back to be closer to our first customers and home! (EASTSIDERS!)
HELP US UNLOCK THE ITEMS ON OUR
FRANKIELUCY BAKESHOP EQUIPMENT LIST:
Water Tower $975.00
EK Grinder $1,900.00
Simonelli Grinder $1,856.00
Mazzer Grinder $850.00
Espresso Machine $9,000.00
Undercounter Fridge (2) $2,100.00
Ice Machine $2,168.00
Dipperwell $89.00
Fetco Batch Brew $2,050.00
Double Door Storage Fridge $2,138.00 x 2
Chrome Shelves (4 sets) $70.00
Reverse Osmosis H20 System $3,000.00
Display Fridge $8900.00
Mop Sink $200
Chest Freezer $300
3 Compartment Sink $700
Bathroom Sink – $400 – UNLOCKED 6/30 (Thank you Julian Y, Yoshizawas, Jed, Leyna, Tu, and Keisa!!)
Toilet – $200
Convection Oven – $1000
Panini Press – $300
Smallwares – $1000
Cold Brew Specialty Machine $7000
Pitcher Washer – $300
…and with your help, we can make it happen!
The Perks:
First, thank you for reading this far. Second, if you're considering contributing to our project, THANK YOU THANK YOU THANK YOU! We put together the following perks on the right combined with our deepest gratitude for any contribution you make to help us open the Silverlake location.
The Impact
This is our first buildout (Crème Caramel LA) and we are so excited about bringing our desserts closer to our Eastside (and super Eastside, I'm talking to you, Chino Hills, Diamond Bar, Pomona) family. We anticipate that with this move, we will be expanding out even closer to you in the next 3 years!
Risks & Challenges
A note from Kristine:
Leaving my job at West Coast Music was hard, especially the security of a full-time job and the ability to take time off when I needed it. Taking the leap of going into my own business was scary, but I knew that if I didn't try to make a go of it, I would have regretted each day I did not start. So, in July 2009, I leapt and here I am today. We employ the best front of house and baking staff who are as lovely and awesome as you can imagine and if you've ever come into our Sherman Oaks shop, I am sure you will agree. Our little shop has been blessed with regulars that make our shop their morning/weekend tradition. We've seen the actual growth of some of those regulars (babies, relationships, and families)! (Oh, and a little thing like 40% year upon year growth in the last 3 years is something we did too.)
I can't promise definitively that FrankieLucy Bakeshop will be the dessert destination in Silverlake, but hell, I can tell you I will put in every ounce of blood, sweat, and tears, to make it happen. I hope you will take the leap with us too!
Other Ways You Can Help
Indiegogo gives us a platform to raise the money, but your contribution does not have to be monetary. Potentially more valuable is your help in spreading the word about our campaign. Even if you are unable to contribute at this time, we hope you'll take a few minutes to get the word out and post our story on your page!!
Indiegogo makes it SUPER easy by using the share tools at the top of our page. Click on any (and hopefully all) and spread the word!
If you do share the campaign, be sure to tag us on Facebook – Crème Caramel LA, Twitter – @CremeCaramelLA, or Instagram @creme_caramel_LA to receive a $5.00 discount coupon redeemable at the Sherman Oaks Crème Caramel LA location. (One coupon per customer, coupon codes will be sent out in August 2016.)
Thank you again for reading and hopefully contributing. We would love to see you soon!