iCrowdNewswire - Jul 4, 2016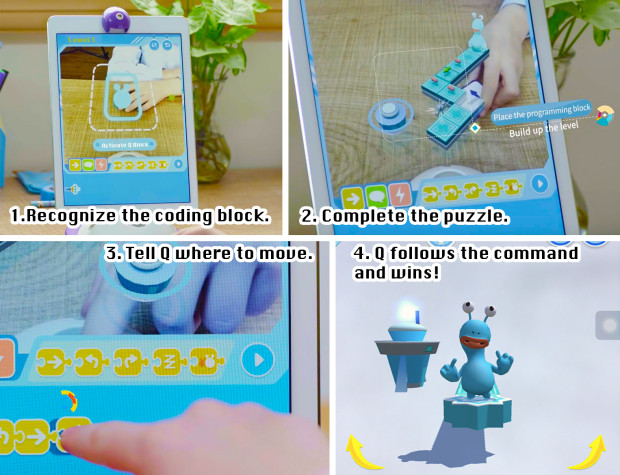 Little Engineer is an augmented reality learning tool that bridges the gap between the physical and the virtual, providing kids with the engagement of a video game with the mental and tactile stimulation of a physical puzzle.
Everyone from Mark Zuckerberg to Barack Obama is stressing the importance of a strong foundation in STEM skills as we pivot towards a tech-driven economy. In tomorrow's world, a familiarity with coding principles won't just be desired, it will be expected. But how do you get kids to learn when they'd rather be playing a game? That's where we come in.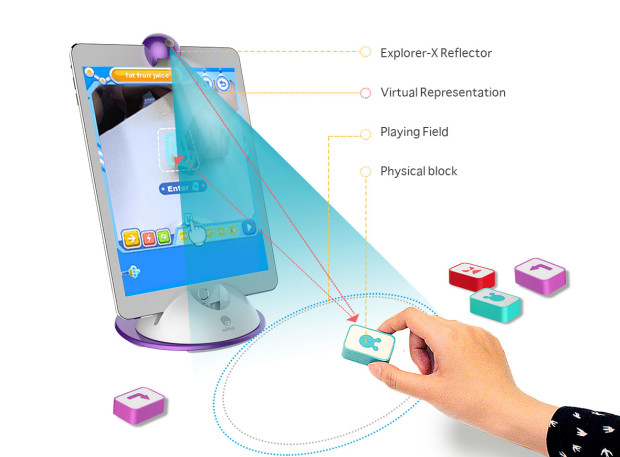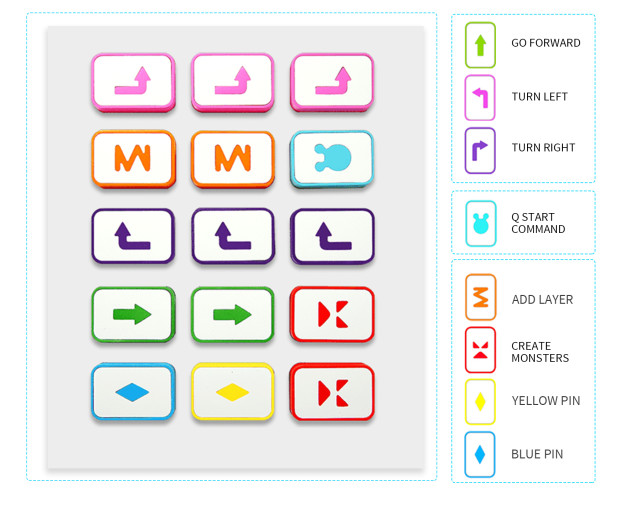 Little Engineer's AR Technology bridges the gap between physical play and digital. Utilizing the reflector and special coding blocks, kids will make any space into a play space, and have the spatial and physical stimulation of an object with all the stimulation of a highly-enriching video game. The blocks are then used to create commands to guide Q on his adventure.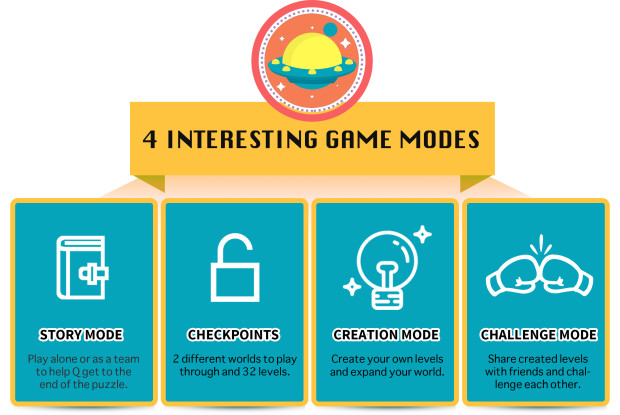 1. STORY MODE: BATTLE MONSTERS
YOUR KIDS CAN BE A HERO!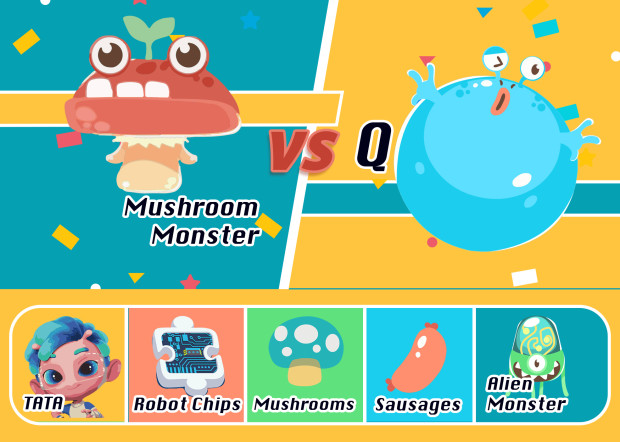 After crash-landing on a distant planet, and with your robots in disarray, you'll guide your alien pal, Q, through mazes to gather enough pieces of robots to get back home. Along the way, you'll travel to different worlds, battle monsters, and munch on yummy sausages and golden mushrooms.
Little Engineer's carefully-crafted story is developed to appeal to both genders and keep kids engaged as they learn the fundamentals of learn programming logic and problem solving through interactive gameplay.
2. CHECK POINTS: 2 EXCITING WORLDS + 32 LEVELS!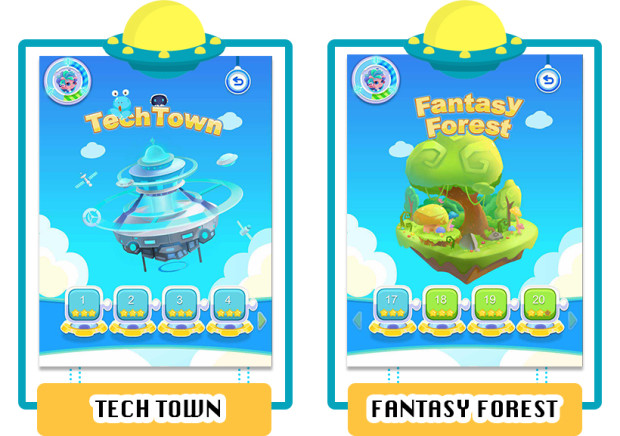 TECH TOWN
Tech Town is where kids will learn the basics of programming instructions and sequential statements in order to get Q to move forward, turn, and jump.
FANTASY FOREST
Fantasy Forest is where kids will learn the advanced programming concepts, like nested loops, conditional statements, and more!
FROM BASIC TO INTERMEDIATE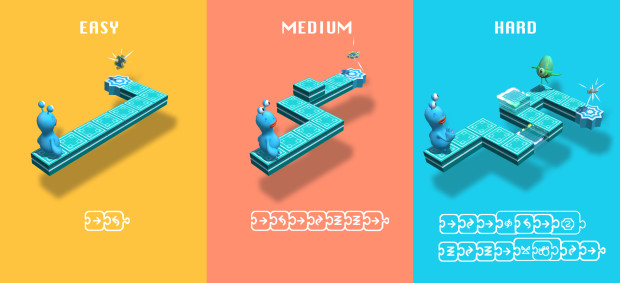 As the levels continue to increase, you children will play through different worlds and environments. This helps them to better understand the instructions and gives them a better grasp of what they've learned. They'll be excited to see their progress and advance to the next level.
3. CREATION MODE: CREATE THIER FIRST PUZZLE!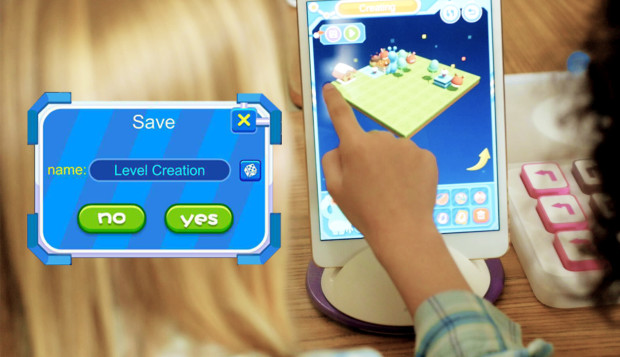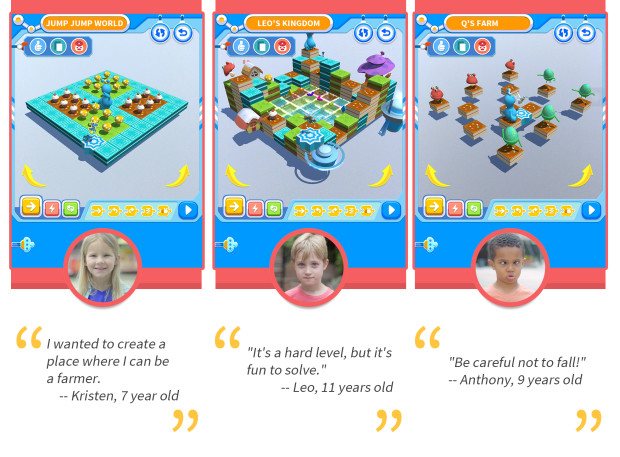 Programming is about more than just doing. It's creating.
After playing through 25 of Little Engineer's levels, they'll unlock the map creation mode, allowing them to create endless new maps and missions for their friends and family to enjoy with them.
4. CHALLENGE MODE: PLAY AGAINST FRIENDS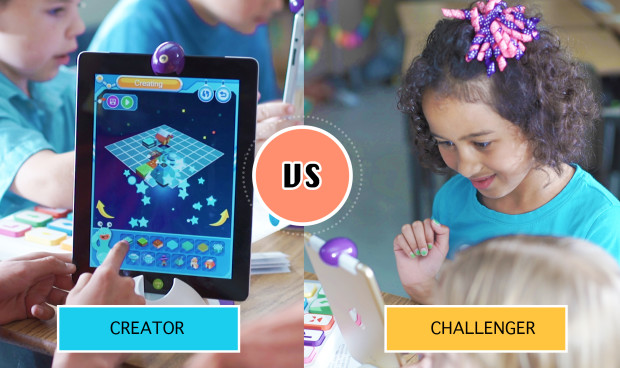 The best way kids learn is from each other. By allowing kids to create and share their creations, it encourages camaraderie and a little friendly competition. Kids tends to learn better through motivation and working with other children enforces their eagerness to learn.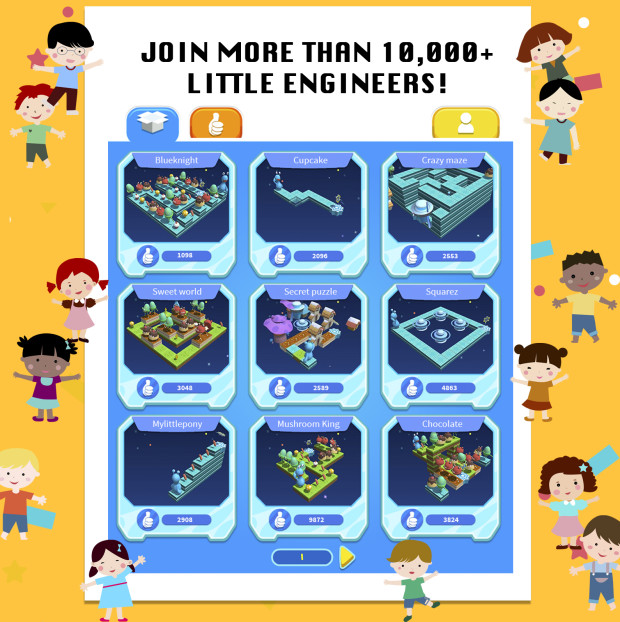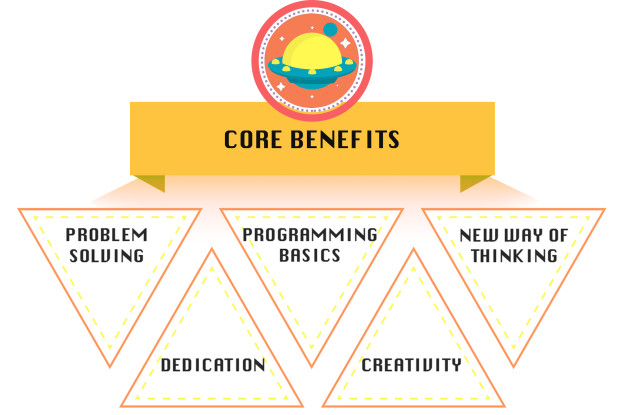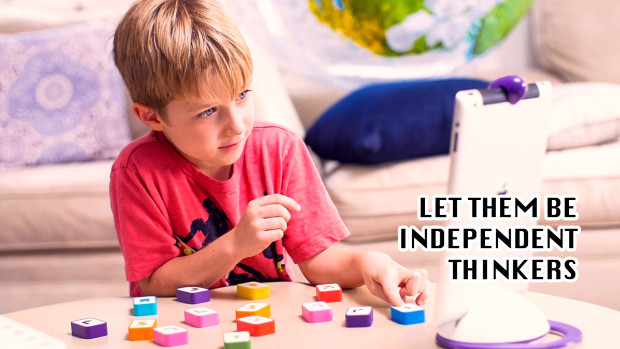 Through Little Engineer, children can learn to independently solve problem step by step. In this game, when Q doesn't arrive to the finish line or is interrupted, kids can trace their steps and learn what needs to be fixed.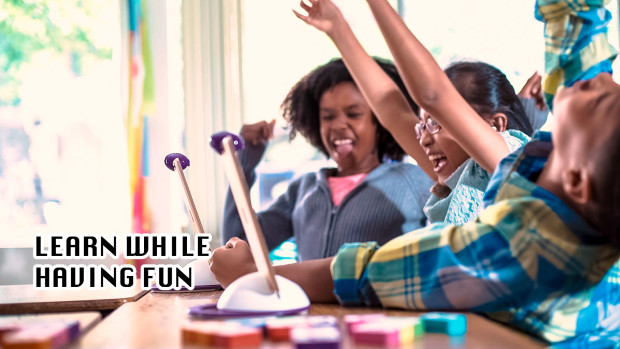 It's hard to find an educational game that children can be really into and excited to play. With Little Engineer, kids can't put it down. Every level unlocks a new puzzle that's different from the first, so kids are excited to play on.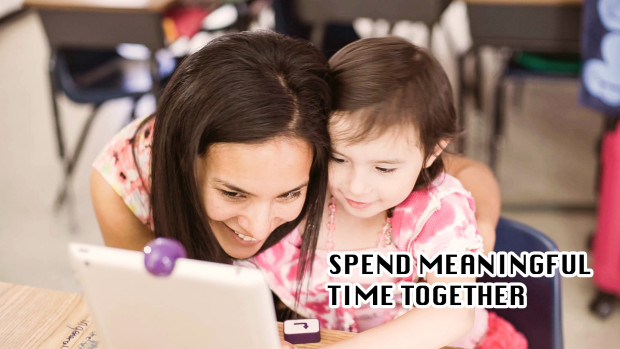 Make family time educational and fun. Little Engineer is a game parents and children of all ages can play together. It's even exciting for parents new to programming to play.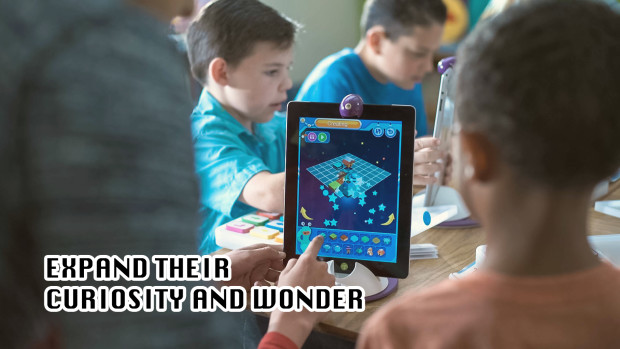 A key to having a lesson stick in a child's mind is to create a lasting impression. The ability to create levels helps them reinforce what they've learned.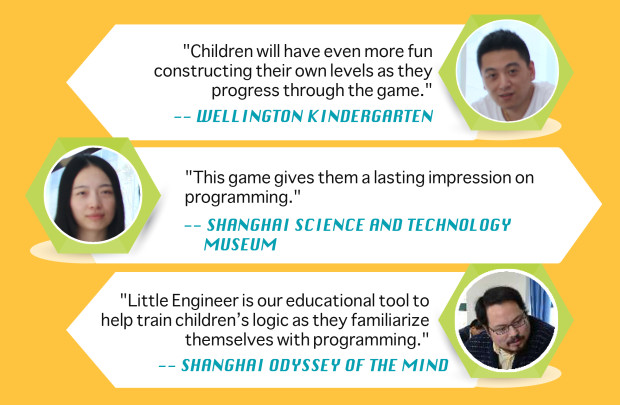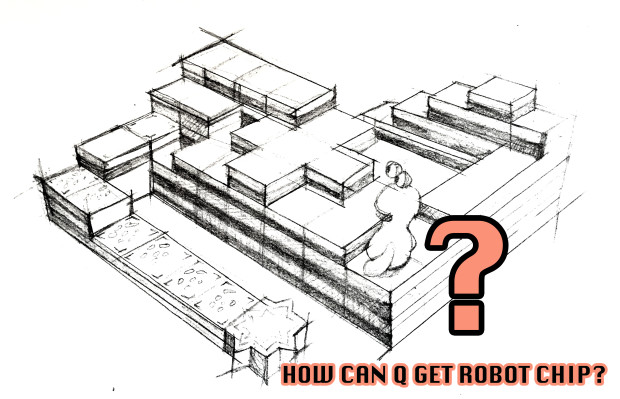 The freedom to choose what block to place opens up many paths the children can choose to take. Using one block over another can unlock a new approach to solving the problem This encourages children to find their own solution to the problems and allows them choice.
MANY SOLUTIONS TO CHOOSE FROM!

Let them expand their thinking, they can choose to go one way or the other.
PROGRAMMING CHART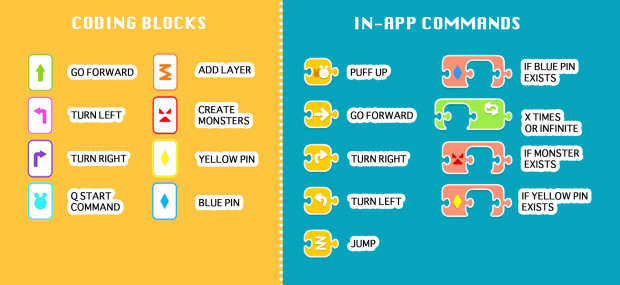 PRACTICE PROGRAMMING BASICS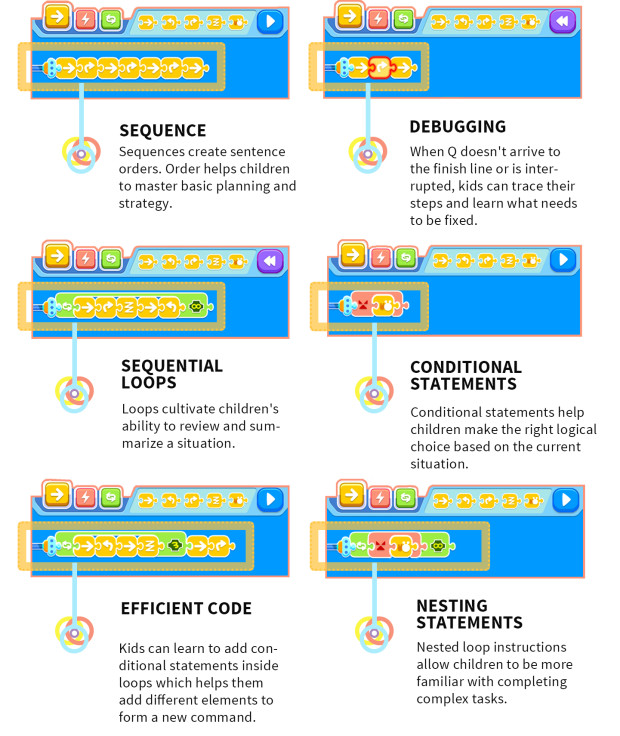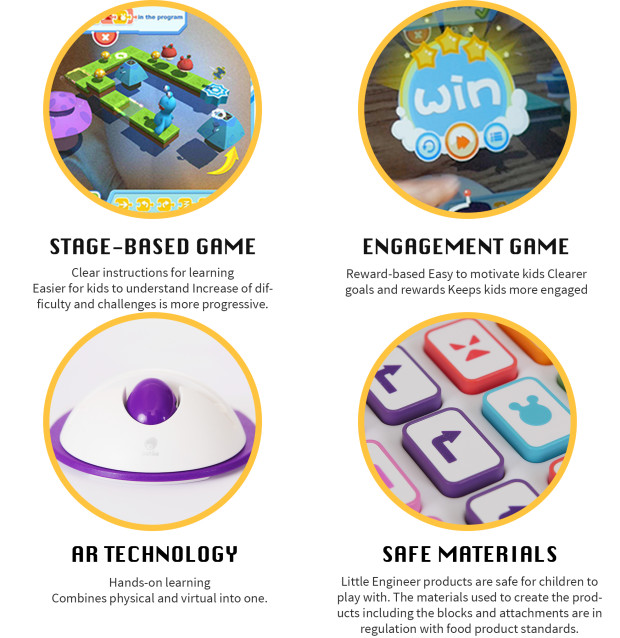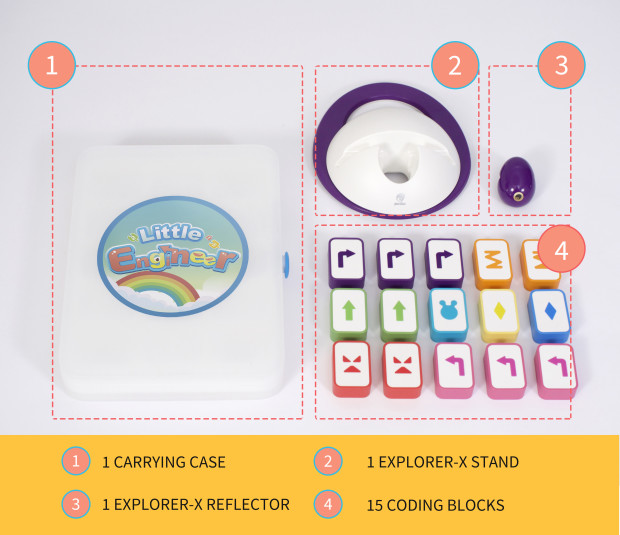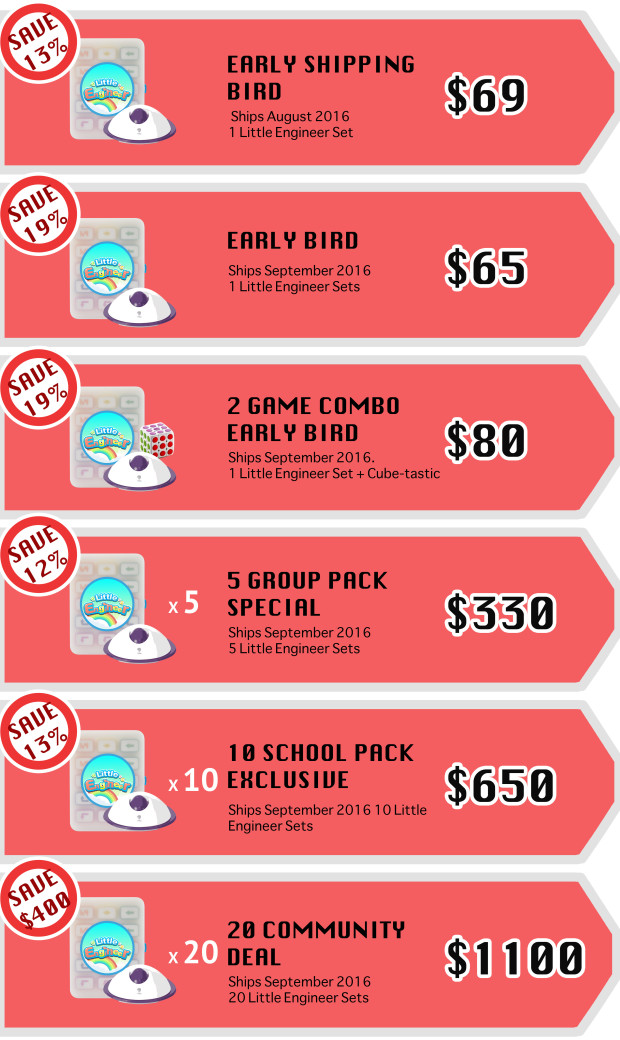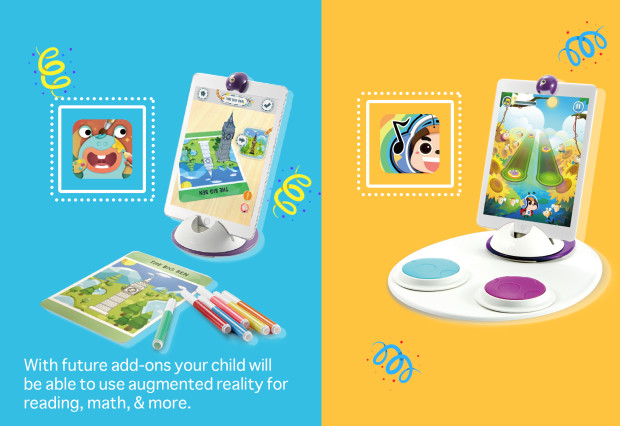 The Future is here. But it's just beginning.
Little Engineer is the first game we are introducing to the U.S. But as it grows, we will introduce more fun educational games to keep kids learning across all subjects and abilities. So once they tackle coding, kids will be able to choose from subjects as diverse as reading and math. We want their Explorer X to be the go-to for all their playtime education.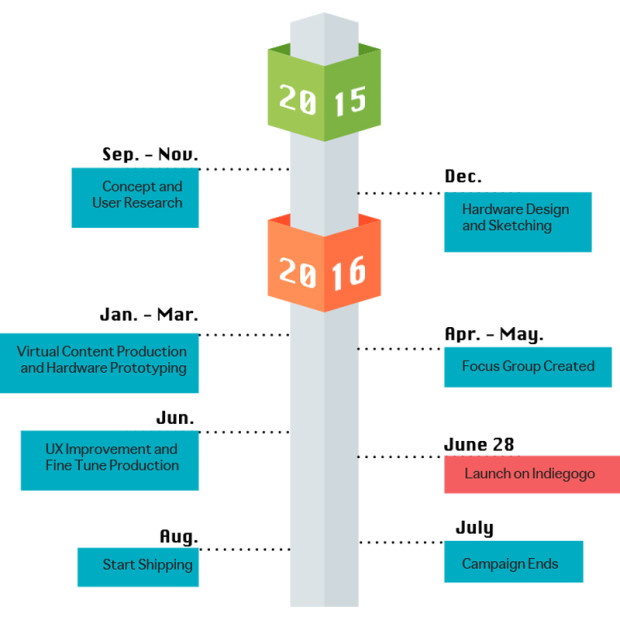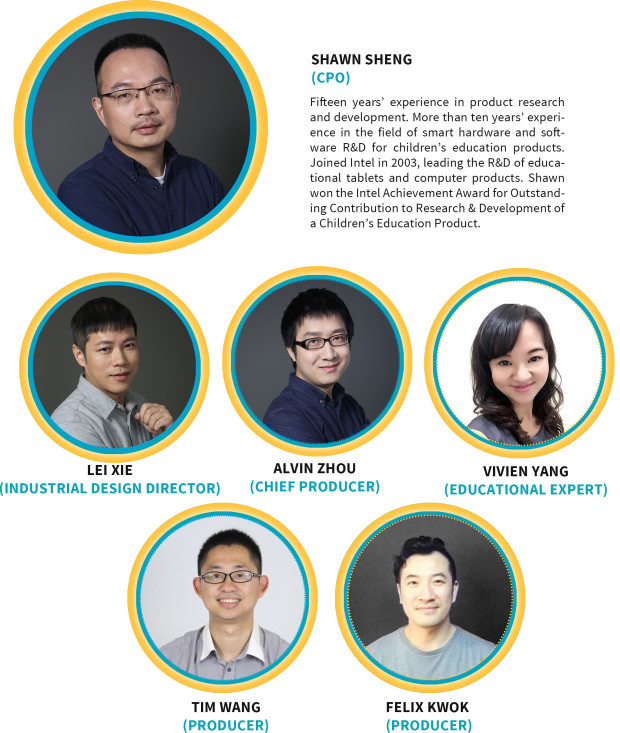 When will Little Engineer be delivered?
It will be delivered in August if you chose early shipment, but if you chose regular early bird and other perks, it will be September.
What devices are compatible with Little Engineer?
It works with iPad 2, 3, 4, Pro, Air 1, Air 2, Mini 1, Mini 2, Mini 3, and Mini 4.
Will this work for my Android tablet?
No, unfortunately, it only works for Apple devices.