iCrowdNewswire - Jul 2, 2016
The Perfect Escape – sea trials
This is the first step of The Perfect Escape – 198 % R.O.A. – AMAZING PERKS – WONDER FULL ADVENTURES

For $25 U.S, It is quite simply NOT POSSIBLE to go wrong (For anon-distorted display, please open your screen as wide as possible Cyril Bay Trinidad – my childhood home / our Sunday destination and Grand Illusion – our 76 ft Magic Carpet Catamaran A HANDFUL OFRATIONAL, LITERATE INDIVIDUALS ARE REQUIRED WE REALLY NEED your EARLY contributions to create The Perfect Escape n.b.> and (as you can see) WE KNOW IT in this case, "n.b." can also stand for "NO BRAINER" $10,000 U.S. can buy a lot of T shirts. $25 U.S. – not so much The name says it all not too decadent – not too extreme perfectly simple and simply perfect authentic, natural & spontaneous just right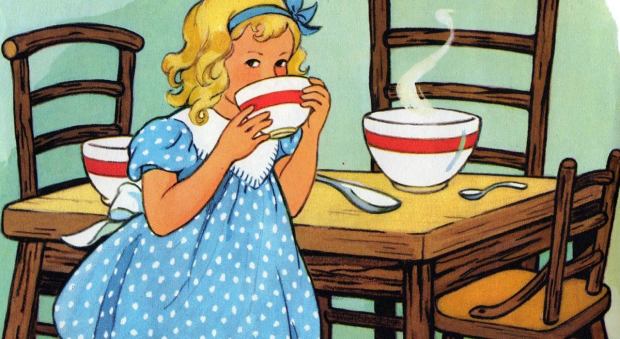 This campaign is intended to provide the funds, which are required for the first step in the start up of of our Trinidad operation, and a huge market for our product by means of providing a large diverse network ofknowledgeable, highly motivated contributors / members / agents.
Highly rational, literate individuals are required to fill these roles as they need to be capable of CLEARLY understanding – WHY (in light of the multitude of inherent substantial advantages this operation will enjoy) the totally outrageous numbers above and below are, in fact, rational, reasonable and fairly accurate. THIS PARAGRAPH IS THE KEY TO THE SUCCESS OF THIS CAMPAIGN AND THIS PROJECT
Obviously not being capable of understanding the above is a directresult of a desperate, unshakeable, clinging to wilful, lazy, collective insane stupidity which, unfortunately, according to Einstein (and I will very gladly endorse) is apparently extremely common.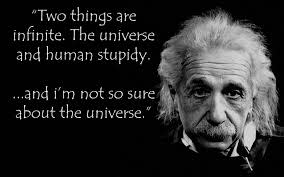 Clearly, individuals of the former description are very few and far between – and extremely difficult to find – on planet earth . No doubt, Mars might provide better pickings. However, that option may be a bit problematic at the moment.
All I can do then is continues to stretch my patience to the limit – and hope for a few individuals to turn up – who are willing to battle the tide ofcollective insane stupidity – which threatens to sweep everyone along with it – and focus on finding THE TRUTH – wherever it happens to be hidden.
projected R.O.A. 198%
Apple R.O.A. 17.8%
It could be that the totally outrageous numbers above may merit a little further investigation perhaps, starting here A few functioning brain cells and a little focus may be required – along with a basic grasp of readin, ritin & rithmetic. Rocket science is not a requisite.

Hopefully, I FINALLY understand it well enough. However – the more brain cells and attention YOU can bring the better – andthe more rewards you are likely to take away
robby@the perfectescape.net
we can hang out here
or maybe do a little peaceful fishing here here here
FISHING FOR FOOD AND FOR FUN
We make no claims to be a "SPORT – FISHING" operation and we will be doing everything we possibly can to avoid that label – and all its connotations. We will be spending a lot of time FISHING for food– and having a lot of FUN doing it – as humankind has been doing for millenniums, However, torturing fish in the name of "SPORT" is not really "our thing".
Obviously, if we are fortunate enough to catch more than we need, we will be selling the surplus to help cover expenses and maybe even provide a few luxuries. That being said (for novice and expert alike) we will be providing a fishing experience of incredible variety, non stop action and fun – unlike anything they have ever experienced – and very likely ever will again. Words cannot do it justice – it must be experienced,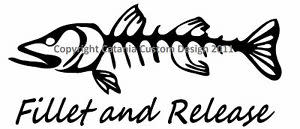 Oh yeah – and there will be many peaceful occasions on our fishing trips (from time to time) and, of course, unlimited supplies of the finest freshest seafood you will ever eat. To go along with the latter, will be a very wide selection of unusual exciting Caribbean dishes and the widest selection of exotic tropical fruit you will ever come across.
In regard to "peace and serenity" one needs to keep in mind that there will be plenty to be had – during the evenings at our wonderful rustic Island home – and during our alternative non fishing days – when you may peacefully laze about "down d islands" (accompanied, you can be sure, by many "Trinis") to you heart's content.
The latter is assuming that you can resist the allure of our "fleet" of 24 ft. "Mini Illusions" – which will be at your disposal to take you off on your own personal "Magic Carpet Ride" of exploration, discovery and adventure "down d islands".Mind you, they can also be used for honing your nautical skills – or to transport you to your own private oasis of "peace and serenity" –
These "Mini Illusions" will also be towed out with us to our offshore fishing area – to serve as fishing tenders – thereby, enabling the pursuit and capture of very large individuals of our target species – without creating total chaos with all the other fishing systems – operating simultaneously from Grand Illusion.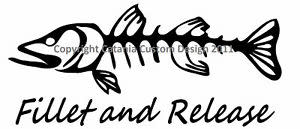 In addition to providing another UNIQUE super exciting activity for our guests, LARGE mature individual fish (such as tuna, swordfish and grouper) make for some of the finest eating. All in all, after a week with us, experiencing the entire spectrum – from action and adventure to peace and serenity, it will likely be a difficult task – dragging yourself back to boring, stressful reality. Maybe – you will have to stay for another week.
IMMEDIATE GOAL
I have run out of time in MY PREVIOUS NOVICE EFFORT to secure funding for the completion of my project to relocate our 76 ft. sail assisted, power catamaran Grand Illusion to Trinidad and start up my planned operation there, Obviously, I have learned many lessons in the process – and I am starting this new campaign – limited to funding the first step in that process – namely, preparations for and the staging of sea trials – here in Margarita Venezuela – with our current Venezuelan team.
90% of the components for the sailing rig and the high speed trolling systems(which will be required for these runs) are already on hand and just require installation and set up. Getting Grand Illusion back in top shape and installing the(already dry assembled) top deck completes the list of the preparations required.
These sea trials will provide concrete, irrefutable evidence that my plannedTrinidad operation will be extraordinarily successful. This evidence will consist of videos, written records and first hand experience – regarding the performance ofGrand Illusion in brisk, open ocean ocean, trade wind conditions – and the productivity of our high speed trolling systems.
Clearly, the latter can be used to provide very accurate projections for thepurely commercial high speed trolling operation which will be the first aspect of our Trinidad operation and will continue to provide a substantial portion of our overall revenues – as other aspects of the operation come on line. In the meantime (before our relocation to Trinidad) despite the radically lower fish prices in Venezuela, these sea trials will be providing significant revenues, through fish sales here in Margarita, to help cover costs.
MOST IMPORTANTLY however, the results of these sea trials will provide us with the CREDIBILITY and VISIBILITY to, FIRST and FOREMOST, put togetherTHE best possible Trinidad Team to – 1. help with raising AMPLE capital – to ensure a smooth, rapid successful relocation to Trinidad – and 2. to set up and run the planned Trinidad operation (under my direction) with an extremely high level of efficiency, effectiveness, productivity and profitability.
Obviously, the "perks" we are providing are of no use to anyone until Grand Illusionis FULLY operational in Trinidad. However from successful trial runs in Margarita to successful BASIC operation in Trinidad is just a matter of a 120 mile day trip. From BASIC operation to FULL operation in Trinidad is just a matter of finding and making suitable arrangements for the use of THE RIGHT "down d islands" House – and setting up our offshore Fish. Aggregating. Device. system.
MORE ABOUT OUR AMAZING PERKS
In an overabundance of caution the start date for the delivery of our perks has been set at June 2017. However, we have every reason to believe that our actualstart up of full operations in Trinidad and our ability to deliver on our perks will be way before that date.
As you will notice (except for the current featured perk – a NO BRAINER MEMBERSHIP) we only provide 1 type of perk– namely, a membership in The Perfect Escape. The only things that change, as time goes on, are – the name – the number available – and the size of the contribution required to claim this perk. Please be sure to claim your perk(s) – if and when you choose to contribute.
Let us assume you were an early $25 U.S. Contributor and claimed 1 NO BRAINER MEMBERSHIP. Further assuming that you claimed 4 NO BRAINER BONUS MEMBERSHIPS, would leave you with a total of 5 memberships. This would entitle you to 10 places on any Perfect Escape tour – on a reserved basis – or on a standby basis – or any combination of the two.
Let us stipulate a 1 week, all inclusive, tour price of $1,500 U.S. per person (which is about par for the course) and an average NET commission to you (between reserved and standby tours) of 15 % – or $225 U.S. per person. Assuming you were able to sell (per annum – to friends and acquaintances) anywhere from 1 place on 30 tours to 10 places on 3 tours, this would result in 30 sales – for a total of $6,750 U.S.
Naturally, the number of trips per annum, one chooses to participate in, would have no effect on the above numbers. As such, if one chose, for any reason, to no longer have any contact with The Perfect Escape, one would have a fairly valuable asset to sell – namely, 1 NO BRAINER MEMBERSHIP (which cost $25 U.S.) along with 4 BONUS MEMBERSHIPS – which were FREE.
As to what someone might be willing to pay for a small, zero overhead, zero operating costs "business" which generated net annual revenues of $6,750 U.S. – plus providing a bunch of personal holiday discounts – who can say? However,(using a conservative price / earnings multiple of 10 ) – would put a value right at $67,500 U.S. – not bad for a $25 U.S. "contribution"
So – let us say we have been a tad too optimistic in our projections. In fact, let us say we have been 10 times too optimistic – and instead of making 30 sales a year we only make 3 sales a year. As a result, instead of making $67,500 U.S. in capital gains on our $25 U.S. contribution (say, after a couple of years of operation) we only make $6,750 U.S. It seems to me that it would be insanely stupid – to expect this news to send most of our early contributors running to the nearest windows and leaping to their deaths.
Which is why they are named NO BRAINER MEMBERSHIPS. If every thing goes well, some version of the the above range of scenarios will apply to you. If everything goes horribly wrong you lose $25 U,S. (not your home or your business or your farm or your first born child or a pound of flesh) $25 U.S. It would seem that there are ONLY 3 valid rational reasons NOT to make a $25 U.S. contribution and claim your NO BRAINER MEMBERSHIP right NOW,
These are 1) you are INSANELY STUPID – 2) you will get some sort of twisted pleasure from my starving to death in Venezuela – with a few dependants I have gathered along the way – or 3) you have NO BRAIN. The latter seems like a pretty good name for the membership.
Mind you, the classic definition – that the decision to make the contribution is so obviously the right one – that it does not require the use of one's brain – or (in other words) is a NO BRAINER is also perfectly acceptable. Some might claim that my rather advanced age and consequent propensity for dropping dead of a heart attack might also constitute a valid rational reason for NOT assuming the enormous, scary, stressful risk of a $25 U.S. contribution
However, considering the relatively short time frame between assuming this risk and our operation being totally viable – under any reasonably capablemanagement, one could as well maintain that the risk of a younger founder being killed by a cement truck was also a valid reason for not investing in his project.
NOTWITHSTANDING all of the above, there is NO QUESTION that if 40 individuals should claim these perks – and make NO further efforts whatsoever to securing further contributors (in the short term) and guests (in the longer term) NO ONE will likely ever see a single reward for their contribution or investment.
TRINIDAD OPERATION
The FULL Trinidad operation
is described
at length and in detail
on the web page
THE PERFECT ESCAPE – PART 2.
A brief synopsis follows
(in the form of a letter to and old friend and owner/operator of a large luxury yacht)
which may provide you with an insight into
The Perfect Escape
– from a deeper perspective.
LOOSE ENDS
Hi Mark,
This message is just to tidy up some loose ends – which I may have missed in my previous tirade. Perhaps, the most important aspect of your perception of my plan (again not surprisingly – seeing as you have obviously spent very little time investigating the information I have provided ) is your overall picture of The Perfect Escape – which I plan to provide our guests
Let me stress that everything, I am trying to get across here, has already been covered in great depth and detail – in many locations = on many of my web pages. I would also like to point out that I do not think you will find any guest more "picky"and harder to please than ME – in regard to marine oriented tours of any kind.
Remember, I have basically spent my entire life (from a very young age) in very wide variety of "Tropical Island Paradises" – and I am obviously spoiled rotten – in this regard. Consequently, you would have to PAY ME – somewhere in the vicinity of,the going price of any tour to get me to go on it. I guess this would also apply to a tour on your luxury yacht – although, I might give you a 50% discount on my price – seeing as you are a good friend. Don't get me wrong – I am quite sure I would be very comfortable on your yacht.
However, my main problem is a very low threshold of boredom. I would guess that this will require a higher level of adventurous (preferably purpose driven)activities – than you are equipped for – or accustomed to providing – in order to keep me from being bored out of my skull. At the other end of the spectrum, I would likely require a payment of 2 or 3 times the going price to join an extreme adventure tour of any kind. As to cruise ships – in my opinion, they combine the worst of all possible worlds.
So what sort of a tour WOULD provide The Perfect Escape for me and hopefully a very wide range of others – including my mother (if she were still alive and a bit younger) my children-and their children – AND, I would like to think, you and Sue and Tashi. One thing for sure, it would not involve "floating around in the middle of the ocean – mindlessly fishing for a straight week".
Where on earth do you get these ideas from – you must think I am crazy. Oh yeah – I forgot, you do – along with many others. First of all, you need to take into accountwhere we are at this time geographically and in every respect My plan, for most of the time I have been here on Isla Margarita, Venezuela was to set up and operate 1 week "glam camping" tours on La Blanquilla – a large uninhabited island – about50 miles north of Margarita. However, that dream has long since gone down the drain– along with the dreams of most Venezuelans.
Trinidad (only 120 miles away) has no La Blanquilla Island, but I am a Trinidad citizen and it does have "down d islands" -15 minute from the excellent marine and general facilities on the mainland – at Chaguaramas , As such, a large island house (augmented by some glam- camping facilities) will make a wonderful rustic but very comfortable "base camp" for our 1 week tours – built around 3 very comfortable exciting and productive open ocean fishing day trips for the whole family.
These trips would be similar to our trips to the Autec buoy off Nassau in The Bahamas on Little Trick. However, obviously with our 76 ft. Grand Illusion there will be – much more comfort – variety – excitement – exhilaration – and production. These trips will specifically NOT be focused on emulating your typicalRED NECK SPORT- FISHING trip – but rather on providing a modern version ofartisanal / recreational hook and line fishing – which has been keeping family groups fed and entertained for millenniums.
It should also be kept in mind that half the time on these trips will be spent in fast, exciting and exhilarating motor sailing (specifically set up to emulate a pure sailing experience) to and from our very extensive F.A.D. fishing system – with the added excitement and exhilaration provided by our UNIQUE, extremely innovative, commercial high speed trolling system which will thrill ALL our guests and which our more adventurous guests may choose to participate in.
While "FOOD & FUN FISHING" (not "SPORT-FISHING") will be the ostensiblepurpose for these trips. Our extensive, innovative, open ocean F.A.D. (Fish Aggregating Device) system will provide a "WONDER – FULL", UNIQUE, amazingly rich, exhilarating – yet peaceful environment which (with our huge variety of gear and toys) our guests will be able to take FULL advantage of and enjoy – in a myriad of different ways.
On Sundays we plan an inshore trip to Cyril bay – a wonderful hidden paradisenestled in the rain forest on the rugged north coast of Trinidad – where I happen to have spent a few great childhood years. The other 2 days of our tour will be spent just "messing about – down d islands" – as Trinidad families have been doing for many generations.
While there is a variety of night life available, a short boat ride away, at Chaguaramas, I would expect that, (after a super exhilarating day at sea on Grand Illusion or "simply messing about – down d islands") on most evenings, our guests will opt for simple activities – at our charming island home. Mind you, a few of the younger fishing fanatics may be into a little night fishing from Grand Illusion – anchored a hundred yards or so away.
All in all we will be providing a very UNIQUE innovative exciting version of an"AUTHENTIC Trinidad experience" ("AUTHENTIC" being the current tourism buzzword) – and a far cry, it would seem, from the very negative image you have been carrying around in your head. For god's sake Mark – don't be an "old fuddy duddy" – thinking that the generations of today want exactly the same boring contrived product which luxury charter yachts have been serving up for them – for the last century.
There is an AUTHENTIC Goldilocks zone (between the CONTRIVED decadence offered by luxury yacht and cruise ships on the one hand and the equallyCONTRIVED extreme adventure tours on the other hand) which I have been very familiar with all my life and find very pleasing – as does virtually everyone – WHEN AND IF, they are fortunate to experience it, We intend that The Perfect Escapewill fit right into that Goldilocks zone and consequently keep our guests and their friends coming back for more.
Robby,
Please send your banking details, that is if there are any solvent banks left inVenezuela! Perhaps move to a country that rejects the socialist bullshit, sailing to Trinidad. I am in the process of garnering statements from Gardner Young aboutLITTLE TRICK, he was taken to Georgetown 160 miles South of Nassau for the Regatta on board Little Trick.
Being an Off Shore Power Boat Racer he was bemused by the tiny outboard motor – but very quickly, crossing the banks in the teeth of a 20 knot SE wind, he soon realized that this was a boat from another dimension. First of all it was incredibly stable and dry which is to say that he had no problem mixing and drinking the cocktails that celebrated this magic carpet.
Averaging 20 knots with a single 100 h.p. outboard, they made the passage to Georgetown in 8 hours of stable running, most likely consuming more gin then gas!.Gardner, who was critical of the design and low horsepower was won over.
The overall performance was what convinced me that a 'Robby Design' could cross the Pacific un-refueled and we explored this idea that was unfortunately interrupted by my need to return to work after the 'troubling years' of 2008!

The design remains unique. However, like so many brilliant and forward thinking designs in every discipline it will languish away until sometime in the not too distant future will 'discover' it and with the proper financing and publicity make a fortune.

You are a Marine Visionary Robby and I just wish to hell those who reject your ideas could see this and profit, financially and spiritually, from them.

All the best, Krov
The Rt. Hon Krov Menuhin
VIDEOS:
Risks
No doubt, there are many risks we may have to deal with, in relocating our "non-operation". However, the only MAJOR risk is IF we can find SUFFICIENT rational people to provide SUFFICIENT funding to deal with these risks. From my perspective, it seems unlikely. However, there HAS to be be a BUNCH – to create all this amazing "stuff"
I suspect many may be hiding in Silicon Valley, However, I have no clue how to contact them. Perhaps, a few of my "fantastic forty" NO BRAINER MEMBERS may have telepathic gifts. I hope to soon "welcome you ALL aboard" –figuratively – and later literally.
Robby New