iCrowdNewswire - Jun 30, 2016
SPOT STUFF-The Next Generation Stain remover- DRY
Removes oil & grease stains in minutes without washing! Try it on your clothing, car, carpet & more!
THE SPOT STUFF STORY…….
SPOT STUFF is a revolutionary new DRY Powder Instant Spot Remover that takes oil, grease or fat based spots out in minutes without washing and with no big wet rings like those other products on the market!! And so portable you can carry it in any suitcase, purse or pocket!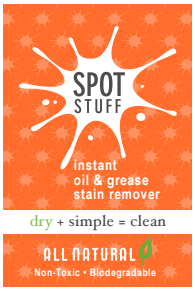 Best of all……..You can even take out OLD oil or grease stains that have already been washed & dried!
This Little Miracle in a Packet is gentle enough to use on fragile and dry clean only items. Use it at home or on the go!
Perfect for Life's little mishaps……..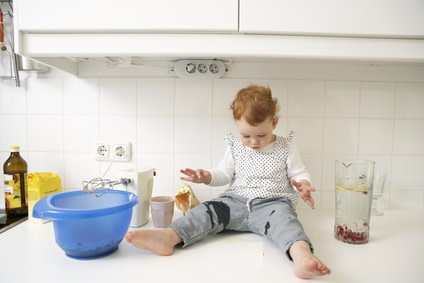 Take a peek below at some of the spots we've removed with SPOT STUFF along the way In minutes and with NO washing!
Lemon butter pasta sauce on jeans -Before – During – After SPOT STUFF
(Captured with Cell phone – All Unretouched photos)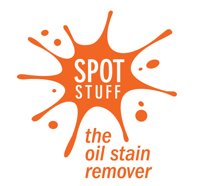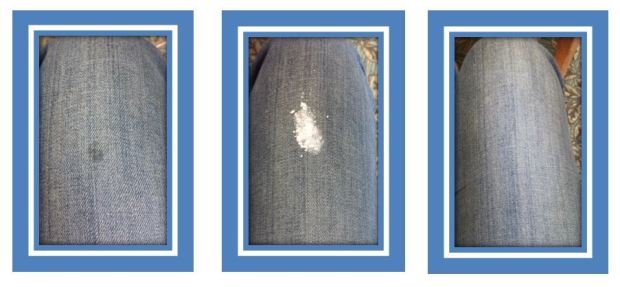 Grease on the car visor – No Problem….Before and after SPOT STUFF(Unretouched photos)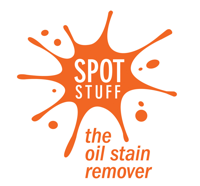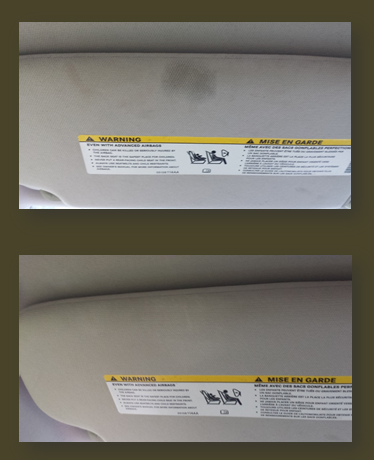 Before – During – After removal of béarnaise Sauce with SPOT STUFF
(Unretouched photos)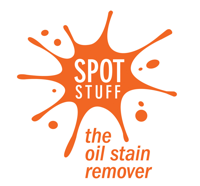 –

Nacho Cheese Dip on the Boat Carpet – Before & After SPOT STUFF Unretouched photos)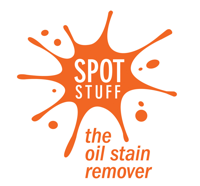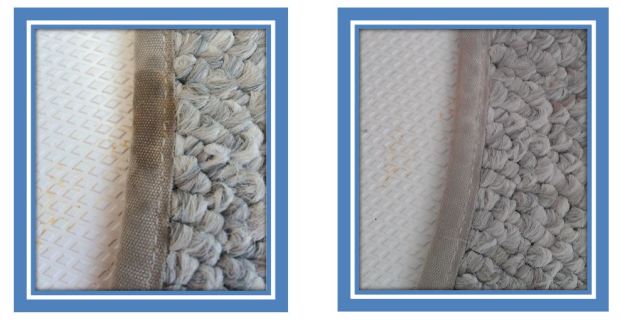 Hamburger dropped on the car seat – Before –During -After SPOT STUFF
(All Unretouched Photos)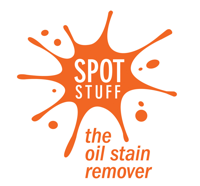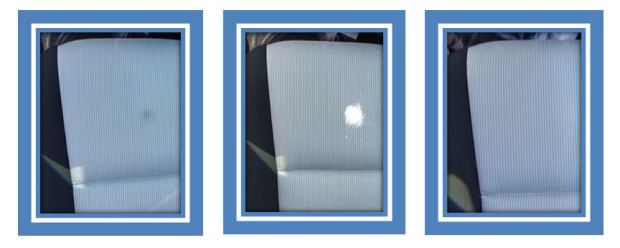 Salad Dressing on a Silk Blouse……Before, During and After SPOT STUFF(Unretouched Cell Phone photos)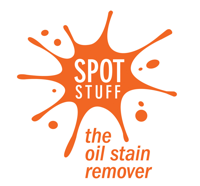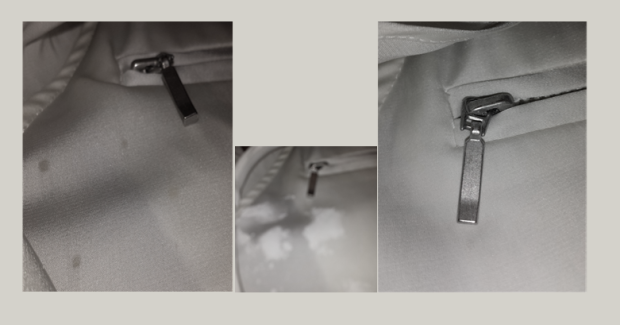 Best of all…..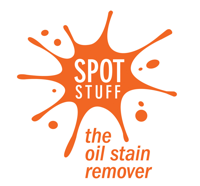 The before and after shots below are Bratwurst grease sprayed all over an old favorite sweatshirt ……then it was washed and dried for…….OVER A YEAR and SPOT STUFF still got all the grease spots out in 3 minutes!!
(All unretouched cell phone photos)

What we need now is YOUR HELP to raise at least $10,000 to get SPOT STUFF production started and make it available for everyone!!
We have put a lot of time and money into SPOT STUFF, but the equipment, infrastructure and patents necessary to get SPOT STUFF out on the market are expensive, so we are going to need your help to make it available for everyone!!!
As a SPOT STUFF supporter you will be the first to try SPOT STUFF before it hits the market……… no more embarrassment when you have a spill while attending a meeting or other important event. Use SPOT STUFF to remove that salad dressing, gravy, pizza grease or other oil, grease or fat based stain from your clothing, car, boat, furniture or carpet to name a few!
SPOT STUFF can help to remove it in minutes without washing!!!
There are some great benefits to being a SPOT STUFF supporter……. So get in on the deals…….check out our PERKS and help us get started!
The Impact
SPOT STUFF's innovative patent pending technology was developed and tested in the United States, and unlike traditional washing or other instant removers SPOT STUFF…..
Consumes no energy to clean
Removes even old, washed & dried oil or grease stains
Doesn't leave a big wet ring like the other sticks and wipes on the market
Is environmentally friendly
Non-toxic
Easy on your wallet
=
Use SPOT STUFF to take it out instead of throwing it out……. Keep from contributing to the 13 million tons of textiles that end up in landfills annually!
_________________________________________________________________________
ONLY for our SPOT STUFF Supporters….
SPOT STUFF will only be available first to our supporters on Indiegogo!
Supporters of Our Indiegogo campaign who contribute to fund the infrastructure necessary to bring SPOT STUFF to the market will receive the first shipments of SPOT STUFF prior to release to the general public through any other retail or web outlets
SPOT STUFF Challenges!
We have spent years on research and testing of SPOT STUFF and we are so close to getting this amazing product out to everyone's home office, car, boat, backpack, purse and suitcase……WE JUST NEED YOUR HELP!!!
So please take a peek at our PERKS…..find one that's a perfect match for you and contribute! Then please take the time to help us by letting all your friends know about our Indiegogo campaign and SPOT STUFF! visit
Other Ways You Can Help
We understand not everyone can help SPOT STUFF get started with a $$ contribution………..But you can still help us in a big way!!!!
Please TELL ALL YOUR FRIENDS ABOUT OUR CAMPAIGN!!
It's easy just use the Indiegogo share tools to quickly tell them……. and maybe they will return the favor by including you in the SPOT STUFF Family and Friends Perk so you can try it after all!
Thank you so much for taking the time to help us get going!!
The SPOT STUFF Team
The innovative SPOT STUFF Team is comprised of professionals experienced in Technology, Chemistry, Branding, Design, Manufacturing, Marketing and Sales and we're so excited to bring our first product to the market!
Meet the SPOT STUFF Team…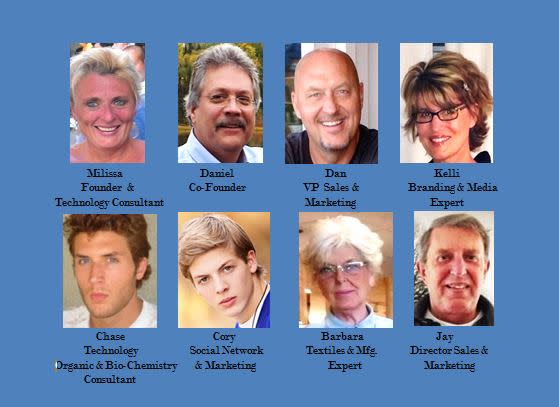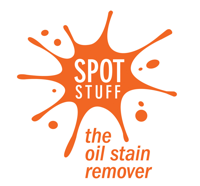 Contact us at: www.SpotStuff.com