iCrowdNewswire - Jun 28, 2016
228 Grant Street Candles
Hand-poured artisanal scented soy wax candles in beautiful reusable vessels.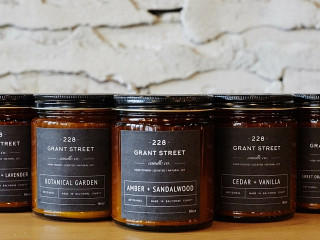 I launched 228 Grant Street Candle Co. out of my kitchen in March of 2016. I've been surprised, grateful and utterly humbled by how fast this small business has grown! I have some amazing opportunities ahead of me and need to ramp up production. I am committed to continuing to produce each candle by hand and maintaining the quality of my unique artisanal soy candles. My crowdfunding goal is to up production and meet increasing consumer demand while retaining high product integrity.
Backstory
I was a creative and craft (in a good sense) child; always drawing, making music, tinkering, making/breaking/putting things back together again. As the years passed, climbing the professional ladder and paying bills left less and less room from doing things that fed my creative self. However, during the last few years, I've been on an active path of seeking to find an outlet for my creativity.
Always in search of the perfect candle, one day while putzing through a home décor store, I stumbled across a candle that was wonderfully scented in a simple and beautiful jar. In that instant, I had an undeniable moment of inspiration and thought to myself, "you can make a candle like this." I immediately went home and watched every candle making video I could find, experimented with the different waxes and fragrances for about 4 months and purchased a bunch of candle supplies. In choosing the fragrances, I drew inspiration from the many places around the world where I'd lived or traveled.
I passed the candles along to friends and family for months and received overwhelmingly positive feedback. I quickly designed the logo, the website, the packaging and finalized the six fragrance profiles currently in the line. Word quickly spread and I found myself fielding orders from people I didn't even know who had received the candles as gifts.
1st Product Photo Shoot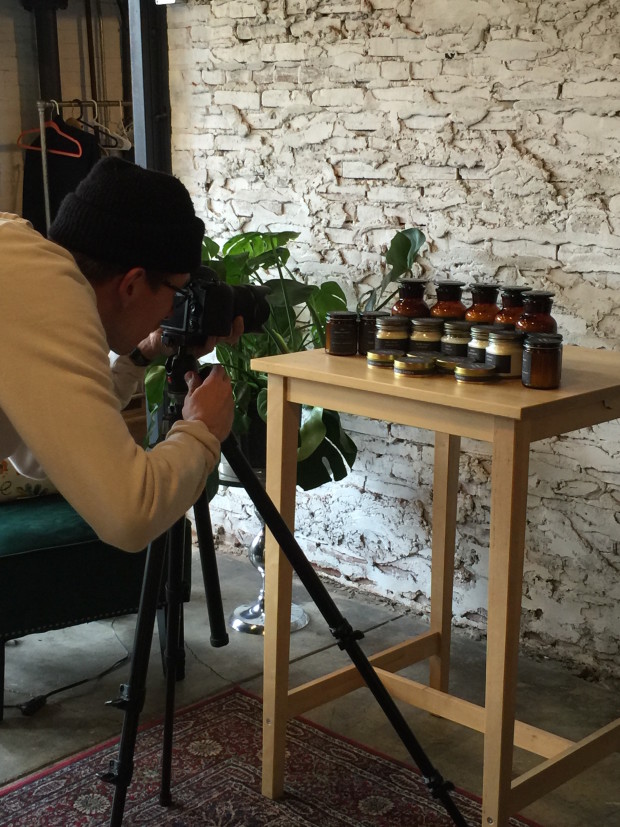 The name 228 Grant Street Candle Co. pays homage to the home and address of my maternal grandparents in Danville – a place where I spent many hours playing with cousins, helping my grandmother prepare produce for storing or around the table for our treasured Sunday dinners. My grandmother was the quintessential homemaker who spent countless hours canning, cooking and embodying southern hospitality. It is from her that I received my love for being in the kitchen and making things that symbolize hospitality and the comforts of home.
228 Grant Street – Home of My Maternal Grandparents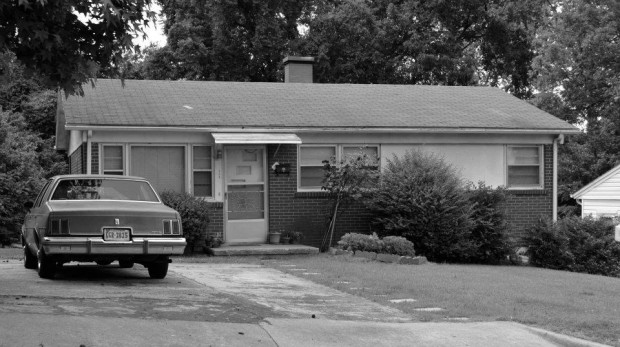 Grandparents, Thurman & Clara Echols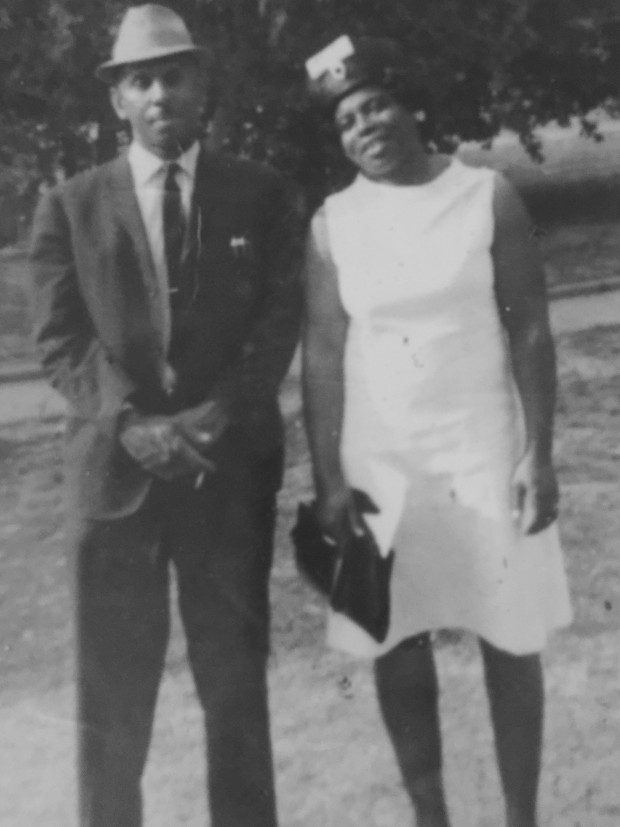 What You Get & How Funds Raised Will Be Used
As a 'thank you' for your generosity and support, I will personally send you handcrafted 228 Grant Candle Co. products to experience in your own home or to give as gifts. Take a peek at the perks section for details.
Your support will enable me to:
buy supplies in bulk helping me to keep prices low.
secure workshop space where I can fulfill wholesale and online orders from one, centralized location.
move forward with beautiful retail packaging I've designed which will allow 228 Grant Street Candle Co. to be placed in specialty retail stores. alongside some of the top selling luxury candles in the market.
exhibit at high profile home and giftware trade shows in High Point, New York and Atlanta.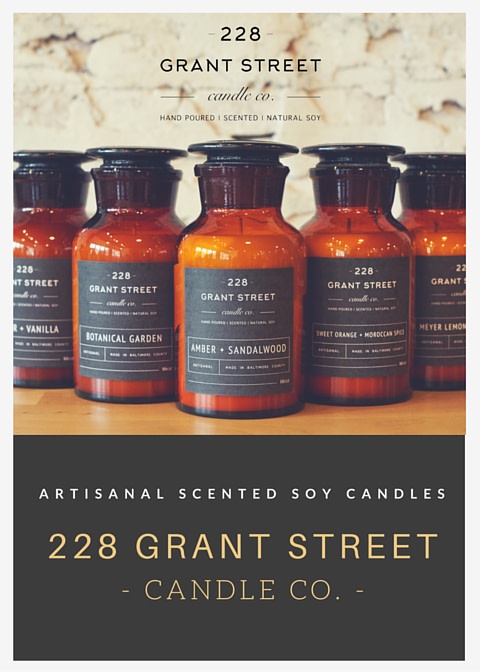 The Impact
Baltimore is the site of a burgeoning makers, artisan and small business owners community. Realizing my dream of becoming a maker of handmade goods and starting my own small business has been a surreal and wonderful experience. I have seen glimpses of where this business can go and I have already reached the point of needing occasional part-time assistance with filling occasional wholesale orders. As I move into this next phase of hiring part-time help, I will intentionally provide jobs for undeserved and marginalized populations including transgender persons and women impacted by domestic violence.
Risks & Challenges
Every new business has its risks and challenges but production won't be an issue. I have learned through repeated testing and production of these candles how much time and materials are required to fulfill orders. Fulfillment will begin shortly after the project is funded. I have already sourced and allocated the raw materials necessary to fulfill each order.
Other Ways You Can Help
I understand that it may not be possible for you to financially support, but please take some time to spread the word about this campaign! Social media and word-of-mouth is the key! Tell your friends, family, co-workers, people you love, your hair stylist, your barber, your grocer, your dog-walker, your neighbor, Twitter followers, your Instagram followers, Facebook acquaintances – anything helps!
The more people know about this, the better shot I have at making this a reality for myself, my customers, my future customers and retail partners.
Thanks so much for taking the time to learn about the campaign!!
Sincerely,
Kendal