iCrowdNewswire - Jun 22, 2016
The Hummus Club-Mid Eastern Eatery-Northbridge
A Mid Eastern Eatery for the people of Perth.
Yep it's official, we're setting up The Hummus Club – Northbridge – our new Mid Eastern Eatery in the heart of Perth's cultural epicentre. It's our first permanent space – a club that you can be part of; where we're taking some of the best old school classics and dishing them up with our new school vibe to bring you our fresh take on Lebanese food. A club we built to showcase Middle Eastern food and flavours to the people of Perth.
Our market stall was just the beginning, quickly followed by a venture into a pop-up hummus bar – and now, we're taking the next step of opening our very own eatery in Northbridge- the vision we had from the very beginning.
Creating The Hummus Club and opening our own permanent eatery has taken time, effort, drive and passion. And now it's time to take this next step in the journey. And with your help, we'll be bringing Perth some amazing new flavours.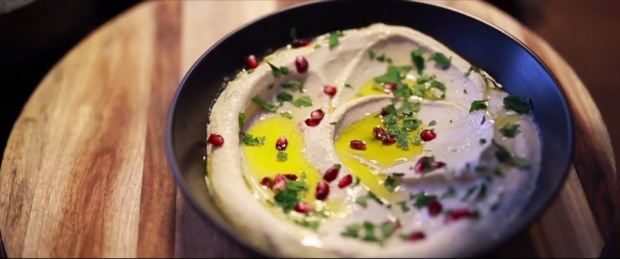 The Mid Eastern Eatery
It's different, so here's a few deets to get you informed.
– Hummus plates and shared dishes of our fave Mid Eastern fare and sweets.
– A quality line-up of local and imported beverages- we'll keep you posted.
– The ingredients will be the best of both worlds. We love to source it locally- like our WA grown chickpeas, lemon juice from the Swan Valley and locally grown herbs and veggies. But sometimes it's good to keep those traditional feels – so we source some products straight out of Lebanon and the Middle East too.
– We'll be bringing you good tunes, in a relaxed atmosphere with an industrial urban feel.
– We're excited to have international calligrafitti expert Karim Jabarri back in WA creating something visually spectacular for our interior fitout.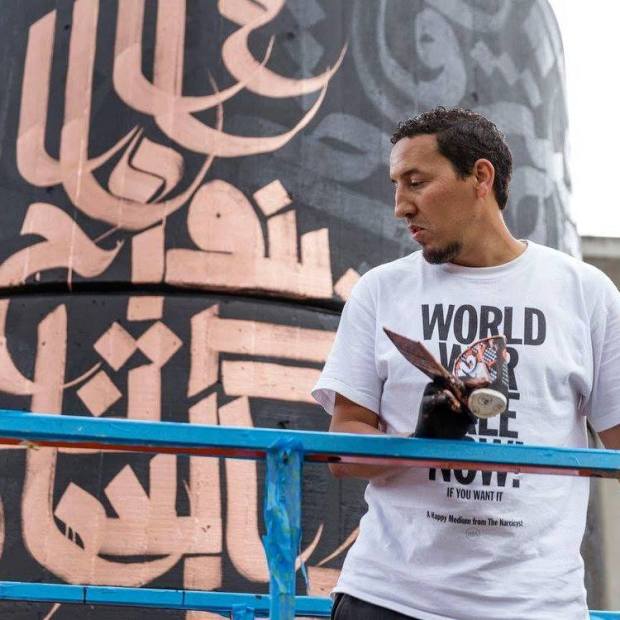 – And we've already started concocting collabs with other local WA businesses and creatives! We.Cant.Wait!
So if that hasn't made you excited and got you on board to be a part of this project- we're not sure what will. But either way, here's a little bit about us and how we arrived here.
The story so far….
Inspired by childhood days of feasting on stolen hummus out of Tayta's fridge and our passion to have more people eating and experiencing Middle Eastern food- The Hummus Club was formed.
Endless nights in the kitchen. Hours researching, testing and consulting with family in Lebanon. We went about perfecting recipes, practising our skills and then, after all that, it was time to take it to the streets of Perth.
Our first market stall was in Leederville in Aug 2014. We had no idea what to expect but fortunately, we were met with an overwhelmingly positive response to our food and what we were trying to do. Kaitlin quit her job and started running the biz full time. And since then we've appeared at some of the best street parties, markets and events around town.
And then came our pop-up in the CBD- A great opportunity for us to extend our menu and try out more of our creations, especially our hummus plates- a new concept to Perth.
And now, here we are, living the hummus life, hustling for what comes next and staying true to our vision. We're ready to bring to life our new project, our own hummus and Mid Eastern eatery. And we've found the perfect location on William Street in Northbridge. We're giving it everything we've got, working around the clock, planning and creating. This is our dream and when it comes together this endless hustle and hard work will be all worth it. Actually, it already is.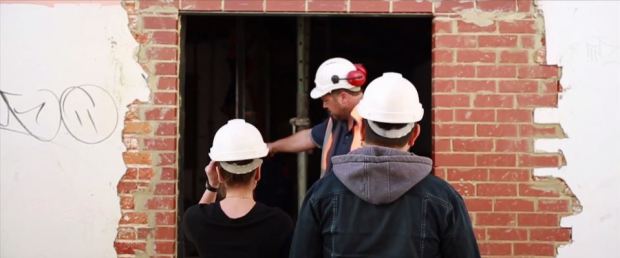 The shout out
The level of support the people of Perth have shown us is so incredibly humbling, and we hope we can keep it coming. As you can see from the vid, our future space is an empty shell – and we're ready to fill it. We've got an entire kitchen to build and fit out (so we can dish you out the hummus), furniture to acquire (so you can sit and enjoy the space) and so much more to do. We've saved up all our $$ from the market stall and pop-up but we need your help to get us over the line.
But we don't expect something for nothing, and neither should you. So we've put together some awesome (well we think so anyway) perks for you so you can be a part of this project as much as we are. Because even though this is a crowdfunding campaign, we want it to be a whole community initiative to help bring something different and unique to Perth.
And by helping us get there, you can stand up and be proud that you played an integral part in it. We hope you'll be on board and join our story.
And if you don't have the funds, that's cool, we'd still love it if you could spread the word by sharing this campaign! You can use the Indiegogo tools at the top right of this page.
Thank you for all your support everyone, we can't wait to share with you what comes next.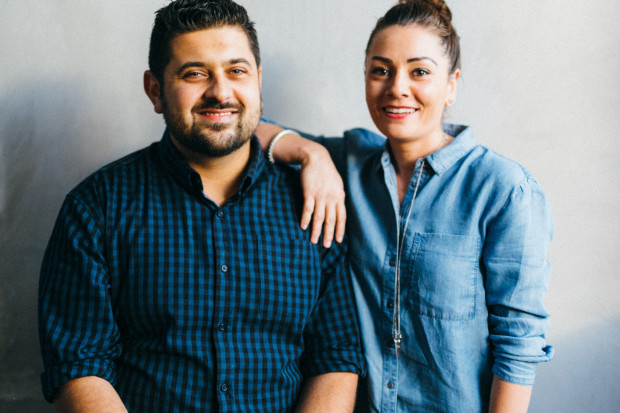 The Team
For Kaitlin, being of Croatian heritage and coming from a great line of cooks, the desire to be in the food game was always in her blood. While life may have led her initially in a different direction, she eventually threw in the towel of working in her 'sensible' career as a pharmacist and now gets to follow her passion every day of owning a food biz, creating new recipes and showcasing the food she loves.
Kaitlin's first family dinner at Ziad's dad's house in the early 2000's was a game changer. It was the beginning of an obsession to get more people to try these flavours.
Raised in a life rich with spices, Ziad was born in Lebanon before moving to Perth. With parents who owned a Lebanese eatery in Vic Park back in the 80s and 90s, he grew up learning family recipes while stealing fistfuls of pita chips and falafels when they weren't looking.
In later years he returned to his birthplace, soaking up the familiar sights and smells of Lebanese street food as he walked to and from school. And now Ziad has ditched the engineering life to live and breathe hummus 24/7.