iCrowdNewswire - Jun 18, 2016
Raise the Roof at Lordship Hub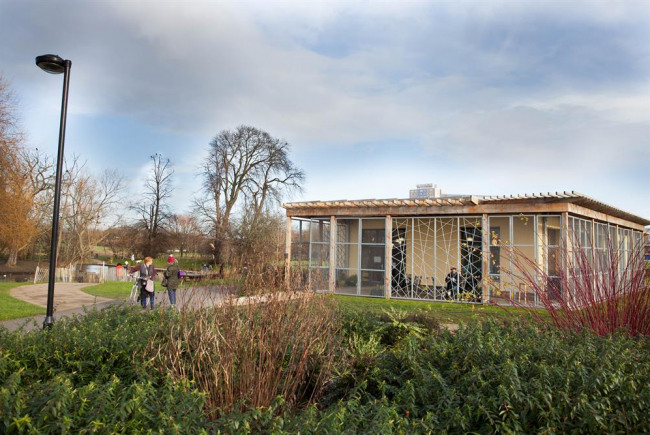 Following our successful crowdfunding campaign in 2014, help us with round 2 to weather-proof our terrace so that we can increase our capacity and continue to serve as a hub for the local community.
We are a co-operative run by, and for, our community and we want to be there for everyone. However recently we have become such a popular venue for families and park users that it gets overcrowded inside – so we'd like to make our terrace weather proof, making it usable for activities despite the frequent rain.
With a roof we will be able to expand what we can offer the community for example, outdoor bbqs, markets, stalls, kids workshops, dry space for buggies and prams and general refuge from the elements especially for dog walkers and cyclists. It will be a beautiful place from which to admire the surroundings, enjoy the wildlife lake and keep an eye on the kids in the adjacent playground
The roof will also enable our cafe to prosper, making us a more sustainable business that will enable us to carry out even more great work at the Hub, benefiting the diverse local community.
What we'll deliver:
Build a roof over our terrace
Hold a celebratory launch party
Why it's a great idea:
As a community organisation, we want to be open to the needs of our customers and mindful of their desires. Covering the terrace is definitely high up on everyone's wish list. It will also be of benefit to us as a business allowing us to extend our services and reap the rewards, both social and economic. It will be less a question of "RAINDROPS KEEP FALLING ON MY HEAD" and more like "ITS A BEAUTIFUL DAY". For decades there were no family facilities in the park and people could only just pop in and out. Our centre has enhanced the park experience and increased park usage 10-fold. Being a truly community-led project, people feel really connected and invested in its ongoing success. The more we can do to develop our business the more everyone will benefit. Everything we are now is the result of hard work and the generosity and commitment of local people. This project will be the cherry on our cake, the cream in our coffee and the chocolate in our brownies for our ongoing success!
Steps to get it done:
We have already contacted local builders and got a good quote from a builder who understands our special builiding
We have researched the best way to build a transparent sloping roof with water drainage
We will collect all the water off our new roof and use it for our flower beds when it is NOT raining and all our plants are thirsty. We want to nurture our wildlife as well as our customers!